Chunky Peanut Butter Cookies are an easy homemade from scratch and crowd-pleasing recipe that features crunchy peanut butter and is quick and easy to prepare.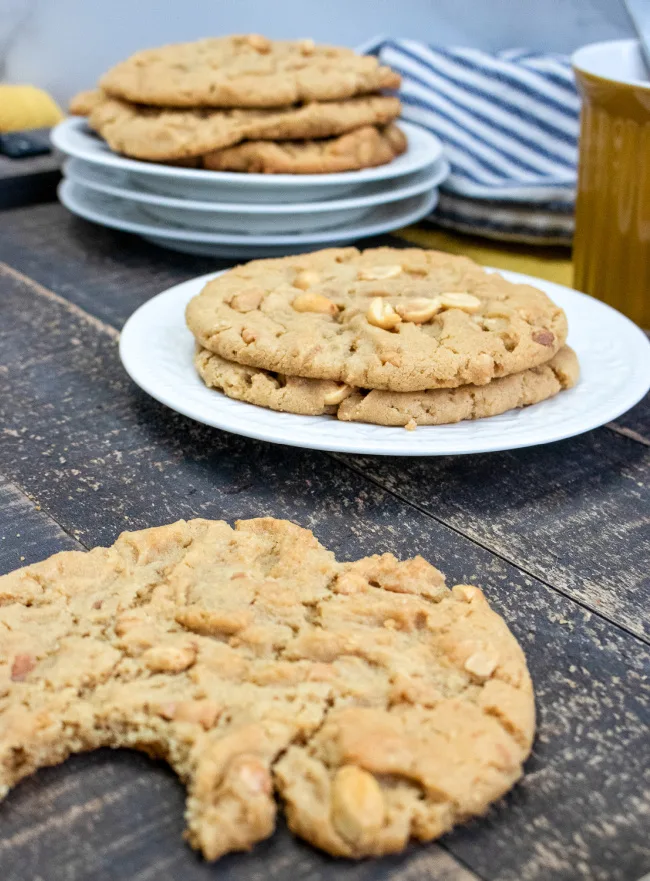 These classic peanut butter cookies are packed full of peanut butter flavor and are best served warm straight out of the oven.


Ingredients you will need:


1 cup unsalted butter
1 ½ cups chunky peanut butter
1 ½ cups light brown sugar
½ cup granulated sugar
2 large eggs
2 teaspoons real vanilla extract
2 ½ cups all-purpose flour
1 ½ teaspoons baking soda
1 teaspoon baking powder
1 cup unsalted peanuts, divided


How do you make chunky peanut butter cookies?


Place the top oven rack in the center position and pre-heat the oven to 375°F.


Line two large baking sheets with parchment paper or a Silpat® baking mat and set aside.


Cream the butter, peanut butter, brown sugar, and granulated sugar in a large mixing bowl.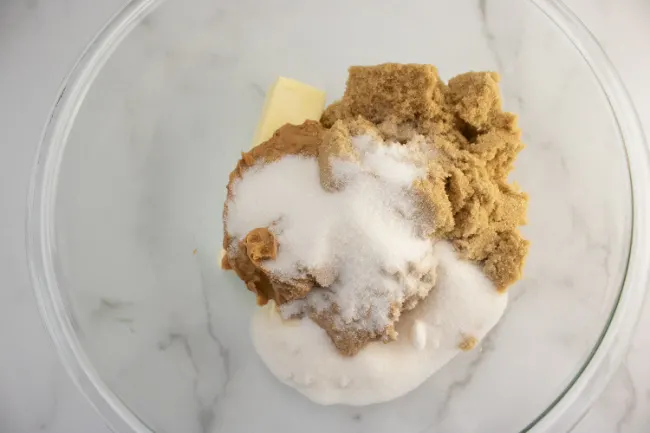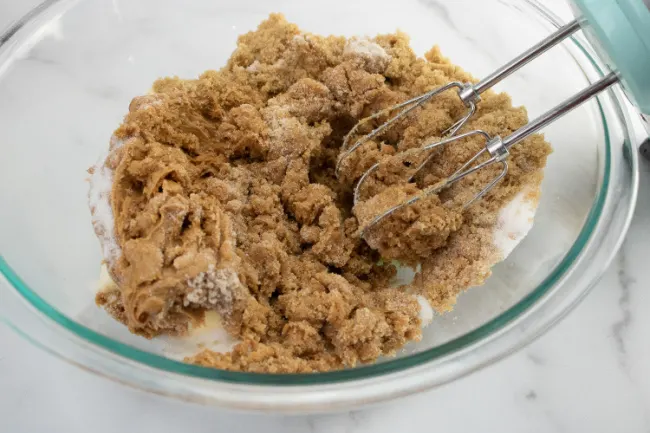 Add the eggs and vanilla extract, and mix to combine.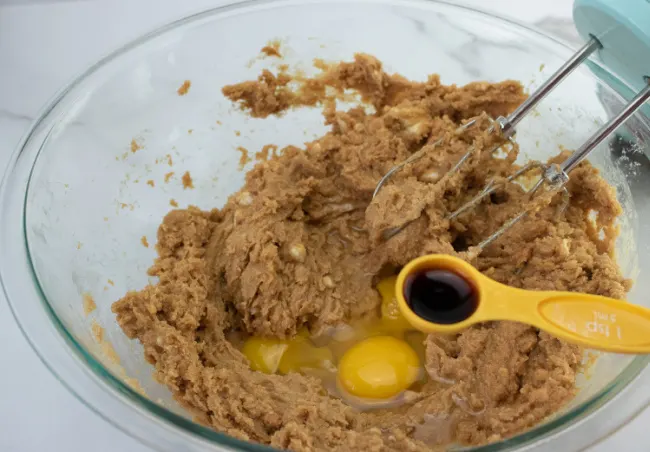 In a separate large bowl, combine the flour, baking soda, baking powder.


Slowly add the dry ingredients to the wet ingredients and mix until just combined.

Add in 2/3 cup unsalted peanuts.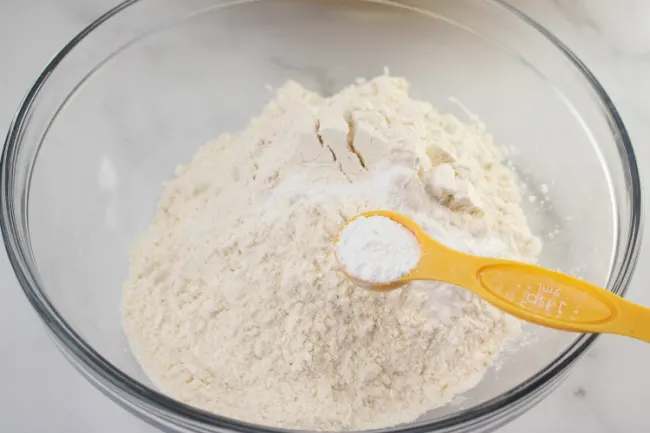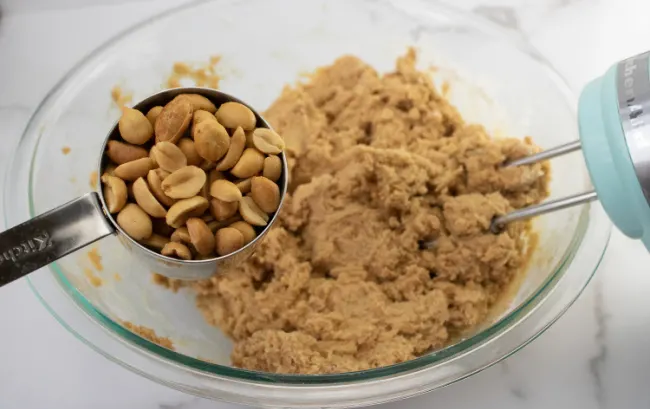 Transfer dough to the refrigerator and chill for one hour.


Once chilled, divide the dough into equal-sized balls and arrange on the prepared baking sheets, leaving 2 inches between each ball.


Press the dough down with a fork in a crisscross fashion to flatten. Add remaining chopped peanuts to the top of the cookies and press the peanuts down into them.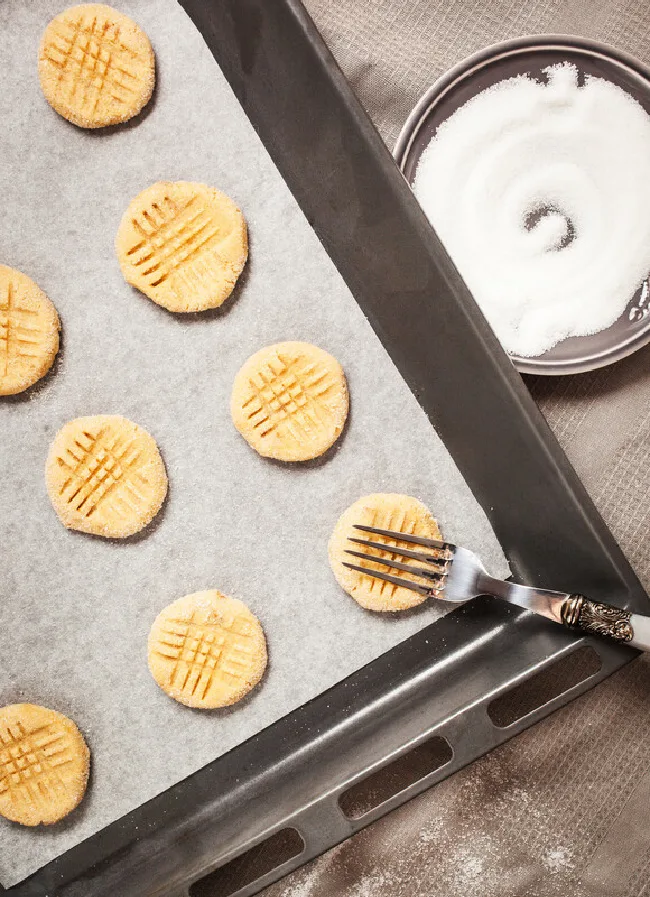 Place the baking sheets into the preheated oven and bake for 10-12 minutes, or until the cookies are golden brown on top and cooked through.


Remove from the oven and let the cookies sit for 2-3 minutes before transferring to a wire rack to cool before serving. Enjoy!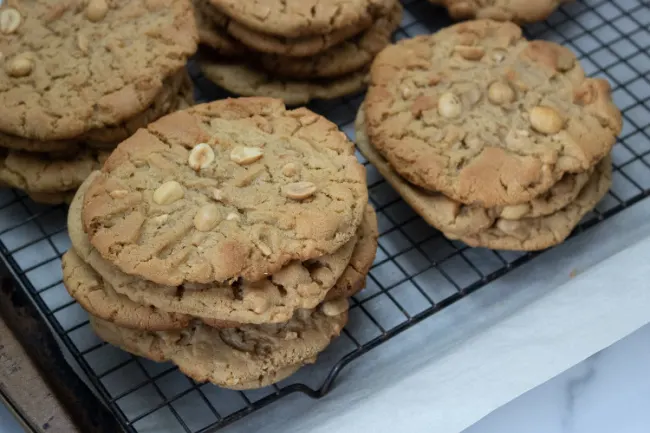 Why are my peanut butter cookies falling apart?


There are two possible reasons why your cookies have turned out too dry and crumbly. Either you cooked them too long or you added too much flour.


You will want to be sure to use the exact measurements of flour when baking these cookies. Also, because your traditional peanut butter cookie doesn't really brown along the edges you have to pull them as soon as they don't look raw anymore. They will continue to finish cooking on the baking sheet after you remove them from the oven.


Can You Use Natural Peanut Butter?


The simple answer is yes you can!


Should You Refrigerate Peanut Butter Cookie Dough Before Baking?


Yes, the chilled cookie dough will spread less during the cooking process. This dough is extremely soft due to the creamy peanut butter, eggs, and butter and if it's not cold going into the oven, the cookies will spread all over your baking sheet.


It is recommended to at minimum chill for 1 hour but if you have the extra time I like to do around 3 hours.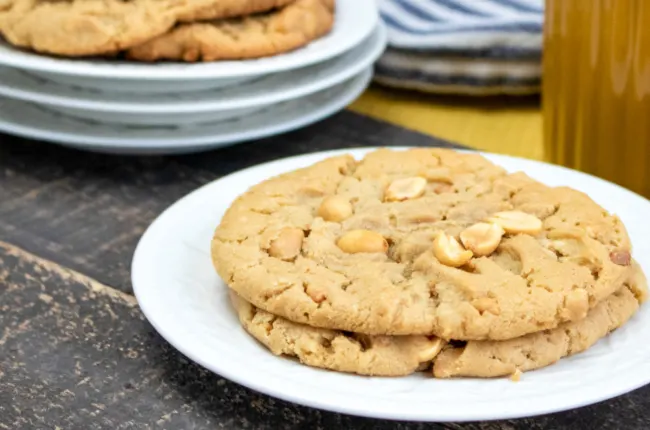 How do you Store Peanut Butter Cookies?


You can store peanut butter cookies in an air-tight container at room temperature. They will stay fresh for several days. Just be sure they are completely cooled before you store them.


If your cookies become too crunchy and you want to add some moisture back place a piece of white bread in with them. The bread moisture will transfer to your cookies and they will once again become soft. If you happen to slightly overbake your cookies you can do this as well.


Can you freeze Chunky Peanut Butter Cookies?


Yes, if you don't want to bake all the cookies at once, you can wrap the dough balls with plastic wrap and freeze any leftover dough for a future date.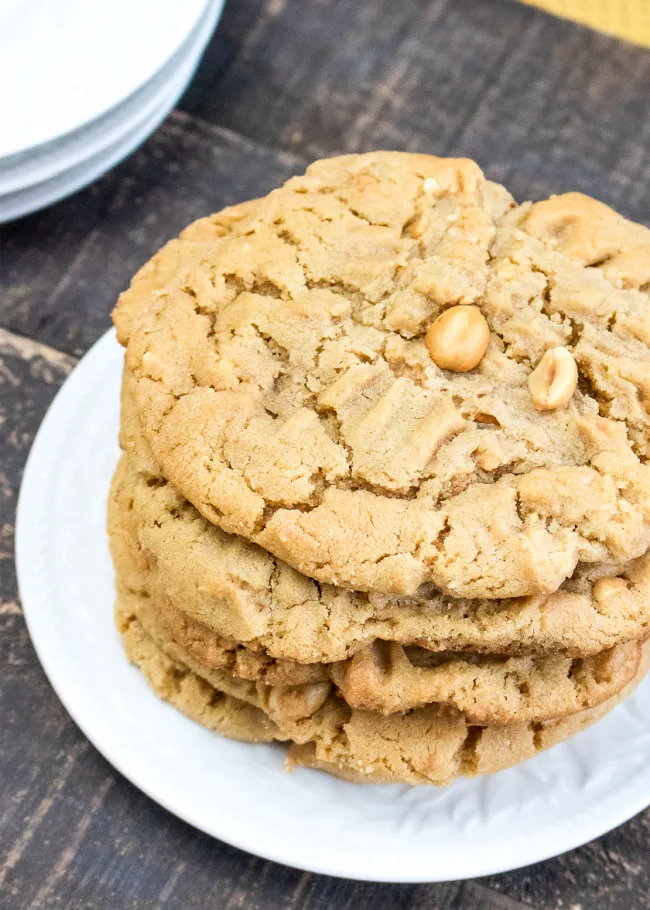 Even more delicious cookie recipes you don't want to miss!


Want to print these Chunky Peanut Butter Cookies?