With these carrot cheesecake bars, you can have your cake AND your cheesecake and eat it, too.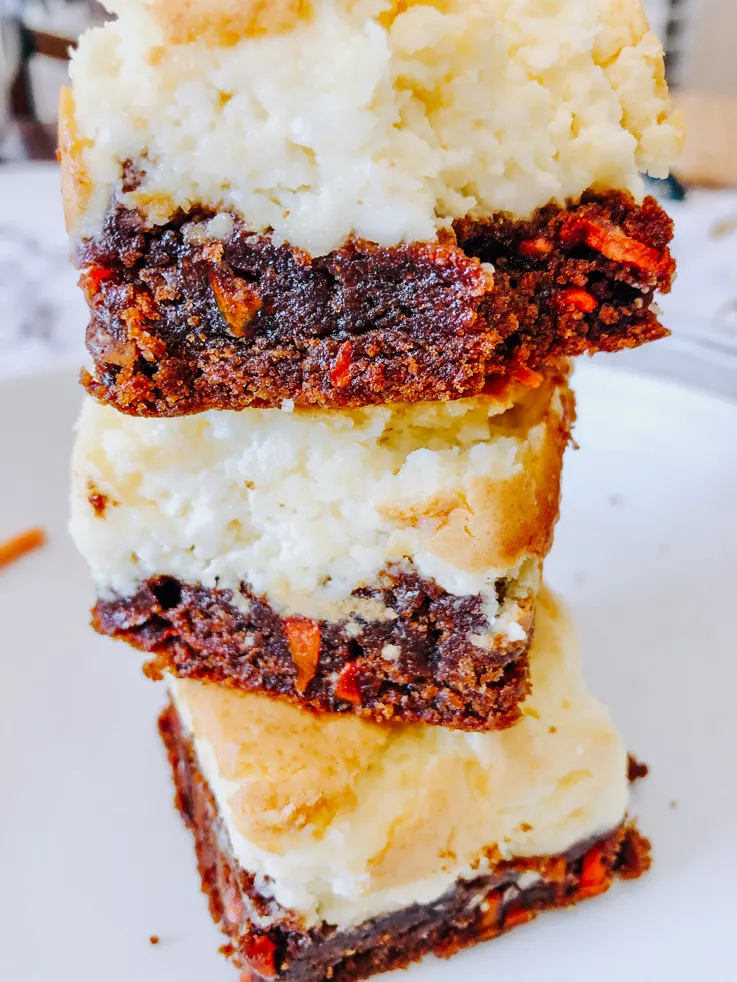 If you love carrot cake and/or cheesecake then you will love these bars. They are two tasty desserts in one bite


They make the perfect little treat for Easter or really into your are hankering for some carrot cheesecake bars.


I mean, who needs frosting on top of your cake when you can have a whole layer of cheesecake. Amiright?


Ingredients you will need:


1 Box Carrot Cake Mix
1 Stick Butter softened
16 ozs Cream Cheese
3 Eggs
1/2 Cup Sugar
1 Tsp Vanilla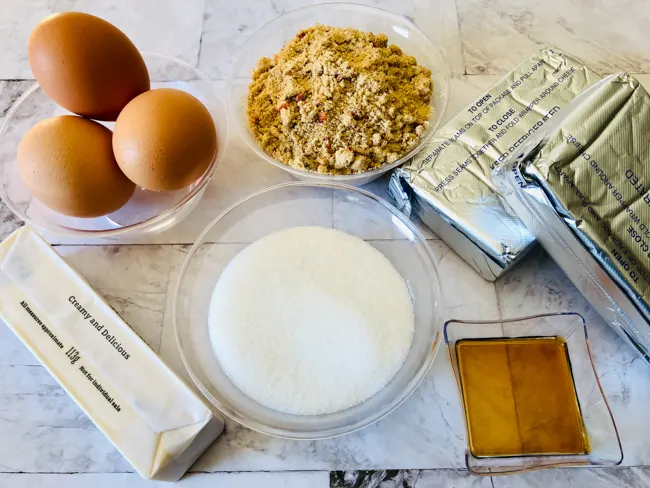 How to make carrot cheesecake bars!


Preheat oven to 350 degrees.


Making the Carrot Cake:

Mix together the carrot cake mix, 1 egg, and the softened butter until thick.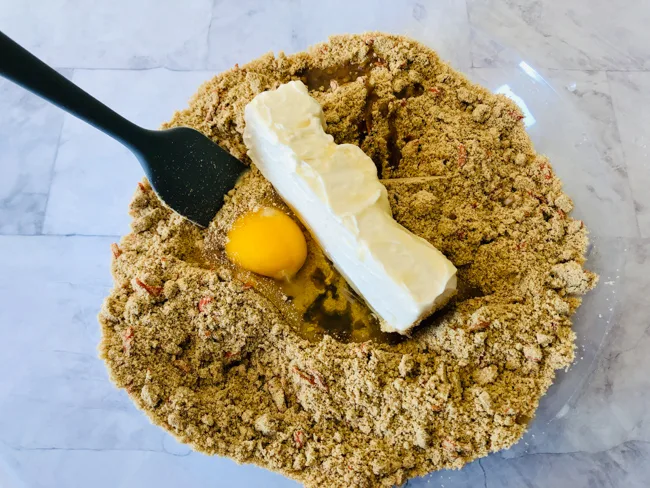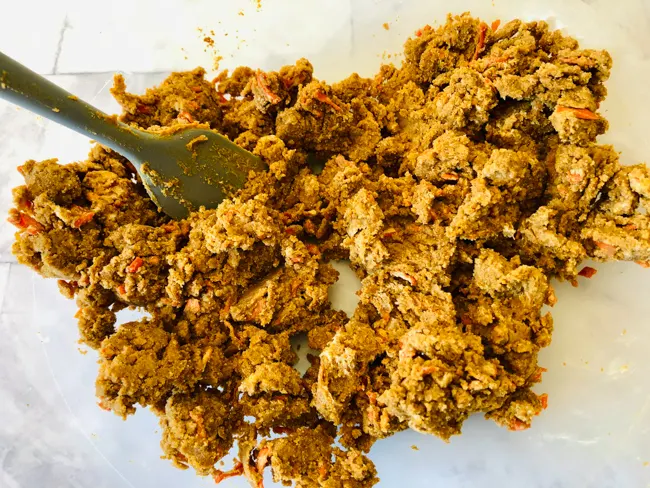 Press the mixture into the bottom of an 8×8 inch pan.

I would suggest using a spatula coated with flour to layer it in the bottom of the pan. The flour will keep it from sticking as this mixture gets really sticky.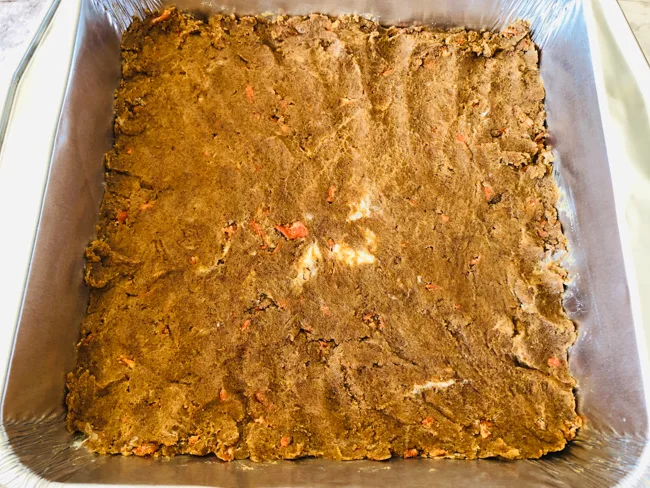 Making the cheesecake:

Beat the cream cheese, 2 eggs, sugar, and vanilla until smooth.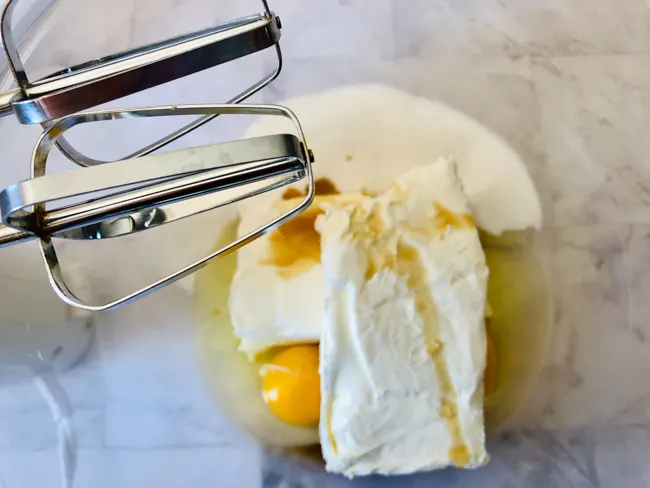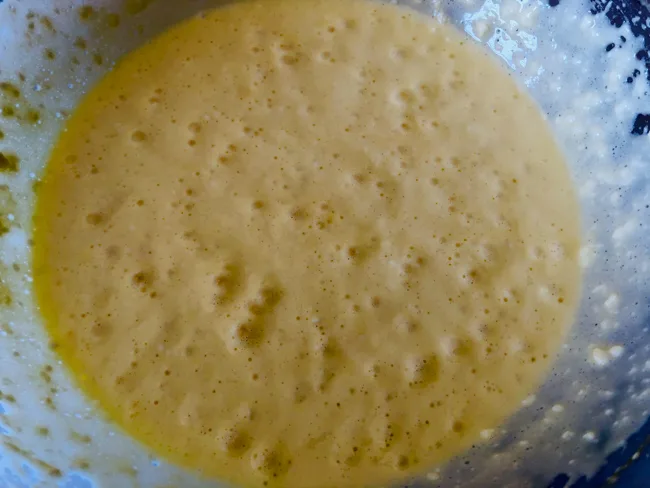 Layer the cheesecake mix onto the cake layer and bake 25-30 minutes or until the edges start to pull away from the pan.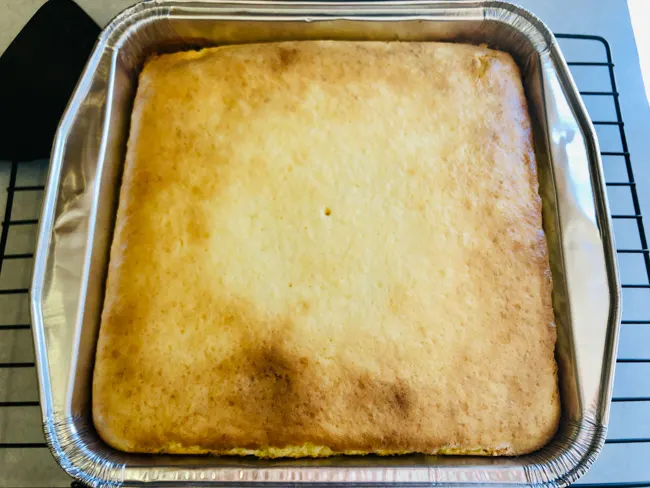 Cut into bars and enjoy!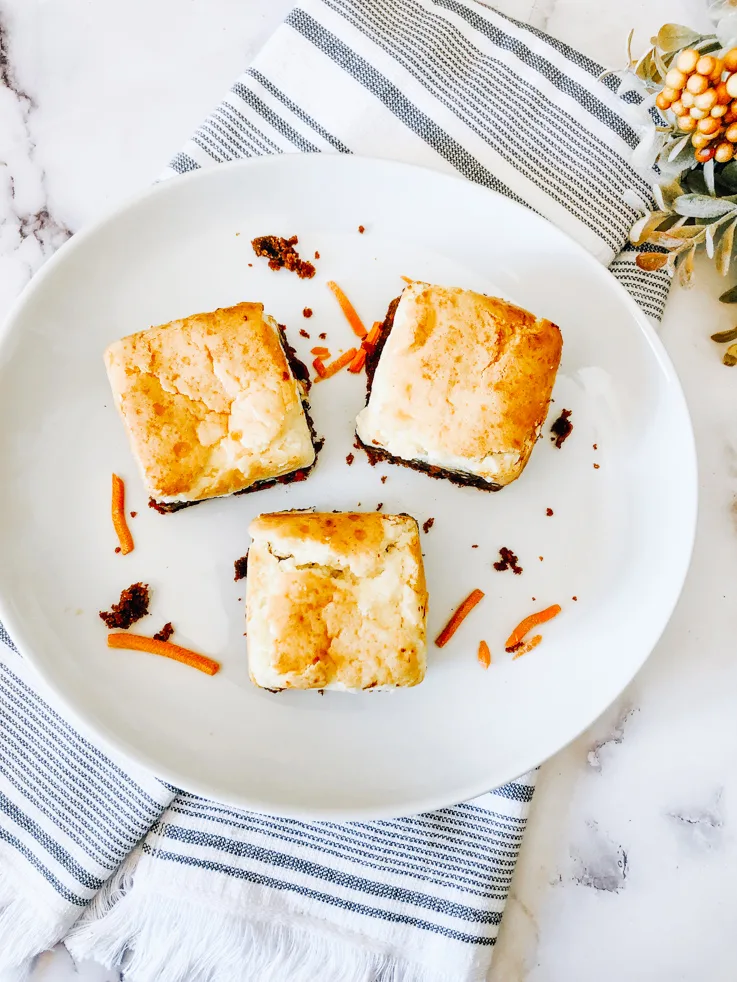 As I said before, these carrot cheesecake bars are a perfect little dessert for Easter. The whole pan could feed several mouths so it would be great if you are attending Easter dinner with family or friends.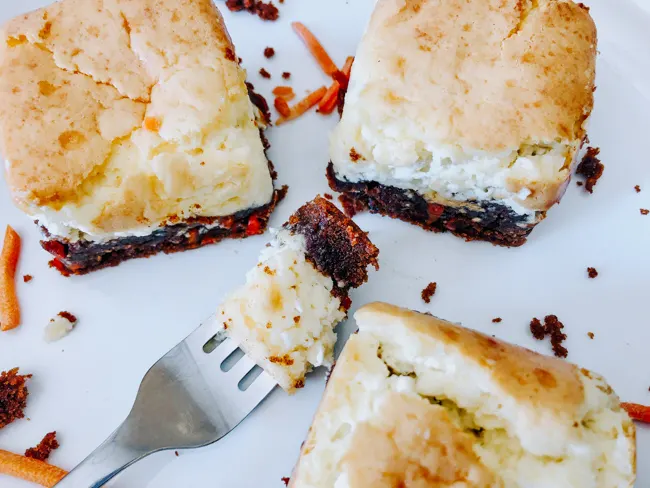 Even more dessert yummies you don't want to miss!


Want to print or save the instructions for these Carrot Cheesecake Bars?