This ultimate Pecan Pie Cheesecake has a layer of buttery graham crust, topped with a creamy and smooth cheesecake filling, and finished with an insanely delicious pecan and brown sugar goodness.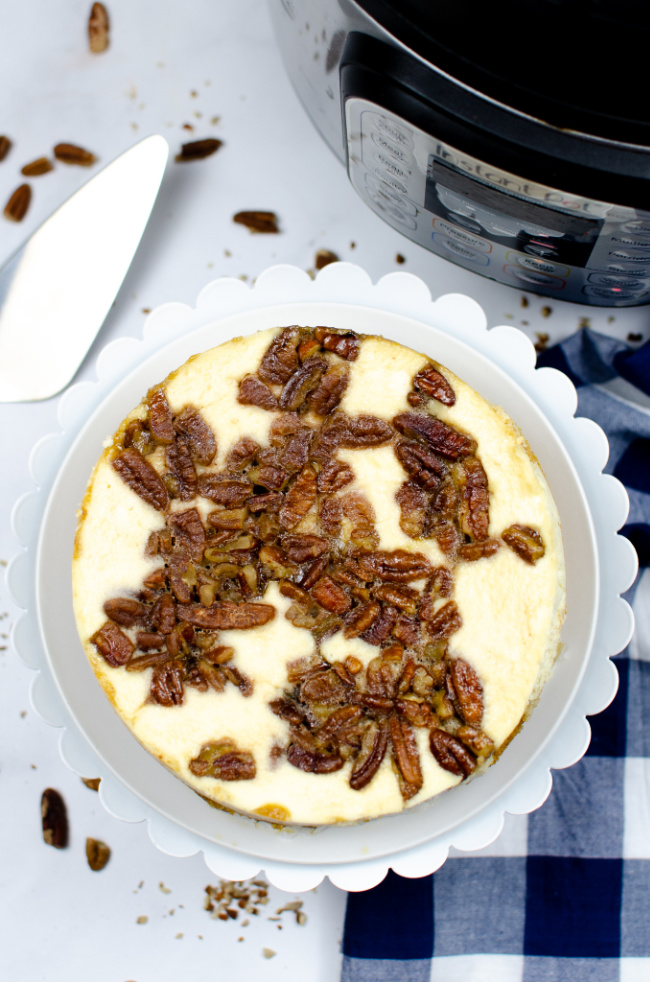 If you have ever wanted to take your pecan pie to the next level then this mind-blowing, mouth-watering Pecan Pie Cheesecake is the recipe you have been looking for.


It's a perfect indulgent holiday dessert that is so easy to make with just a few simple ingredients, most you probably already have in the pantry.


I mean, pecan pie and cheesecake, who could ask for more?


Plus, I make this cheesecake in the Instant Pot to make it that much more simple and easy. If you don't own one you can always follow the traditional way of making a cheesecake.


Ingredients you will need:


For the Crust:

1 cup graham cracker crumbs
2 tablespoon granulated sugar
1/4 cup butter, melted


For the Cheesecake Filling:

16 ounces cream cheese (room temperature)
1/2 cup granulated sugar
2 large eggs (room temperature)
3 tablespoons all-purpose flour
1/4 cup sour cream
1 teaspoon vanilla extract


For the Pecan Pie Filling:

1/2 cup light brown sugar, packed
1 large egg
1/4 cup light corn syrup
1/3 cup pecans, chopped
1 tablespoon unsalted butter, melted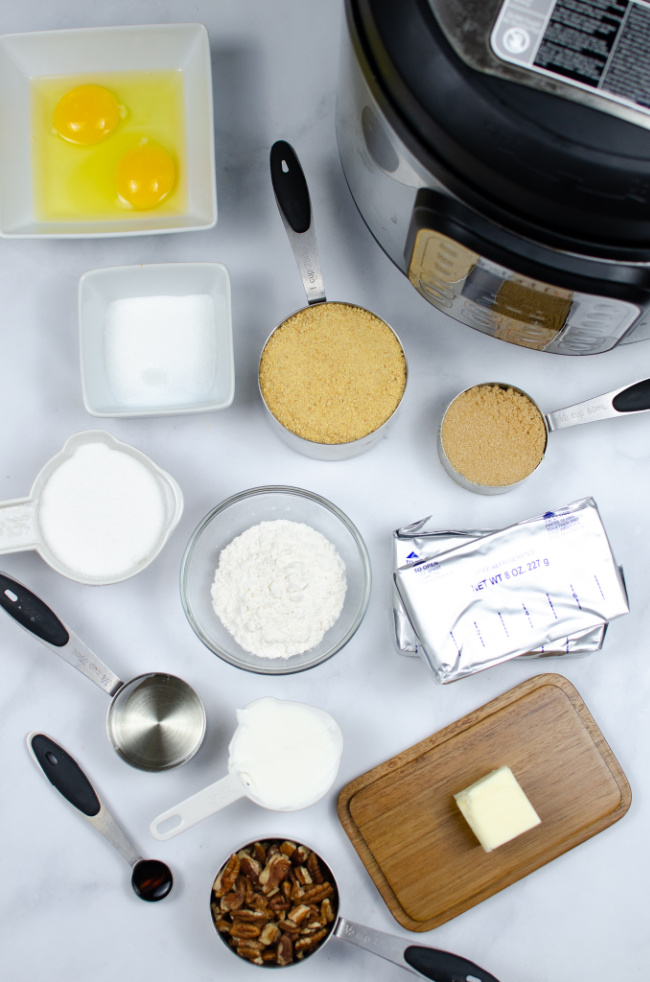 How to make Pecan Pie Cheesecake!


Before we get started I mentioned I use an Instant Pot to make this recipe. If you don't have a springform that fits your instant pot you can get them here.


Mix together all of your ingredients for your crust.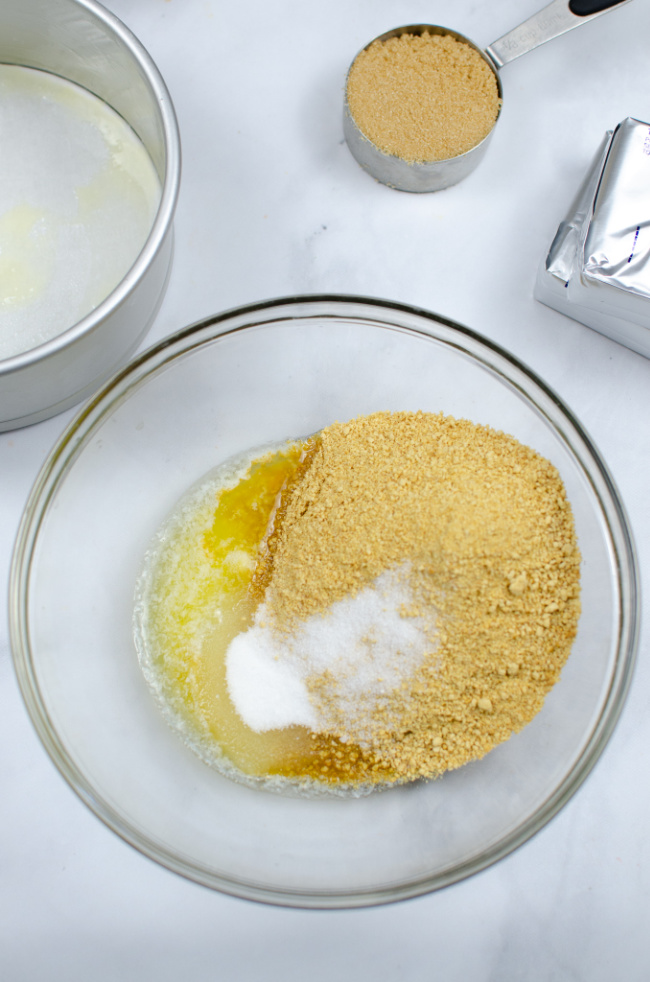 In your springform cake pan, add a layer of parchment paper on top of the round bottom piece.

Place the springform on top of that creating a seal and lock it in place. Rip or cut any remaining paper hanging out from the sides.

Grease the sides and bottom with butter or cooking spray.


Add your graham cracker crust to the pan, pressing down on the bottom as well as the sides.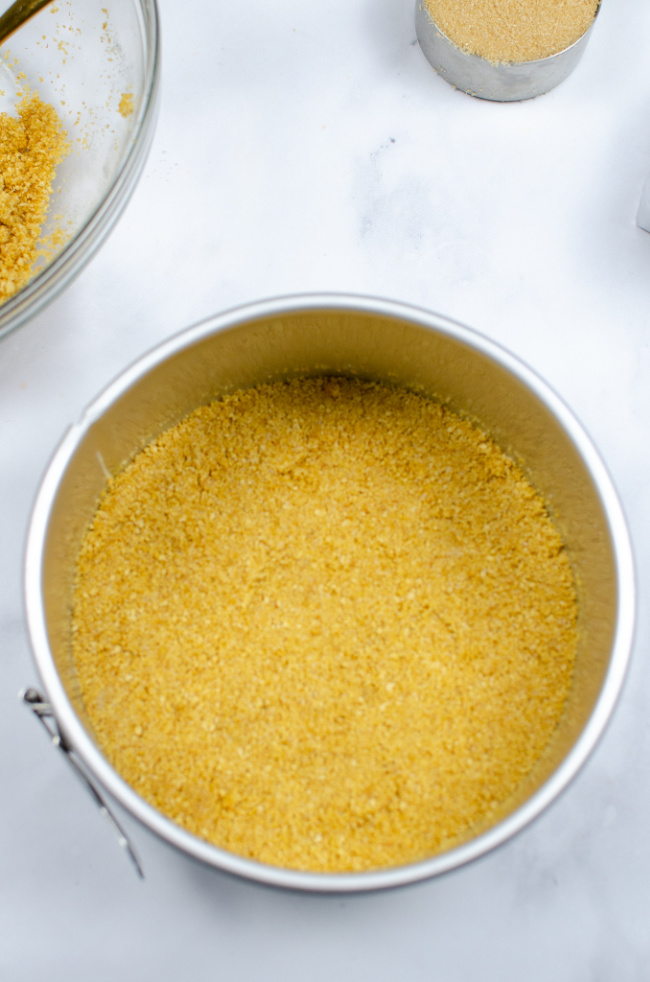 In a large mixing bowl, mix together your cream cheese and sugar. Mixing until incorporated.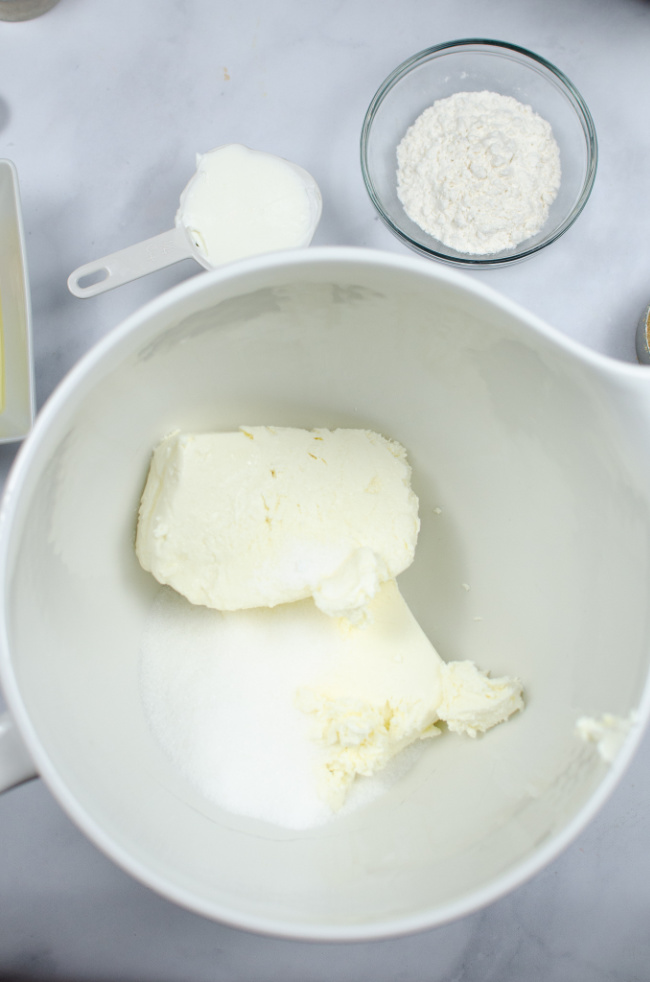 Add one egg at a time as you continue to mix the cream cheese mixture. Add your vanilla.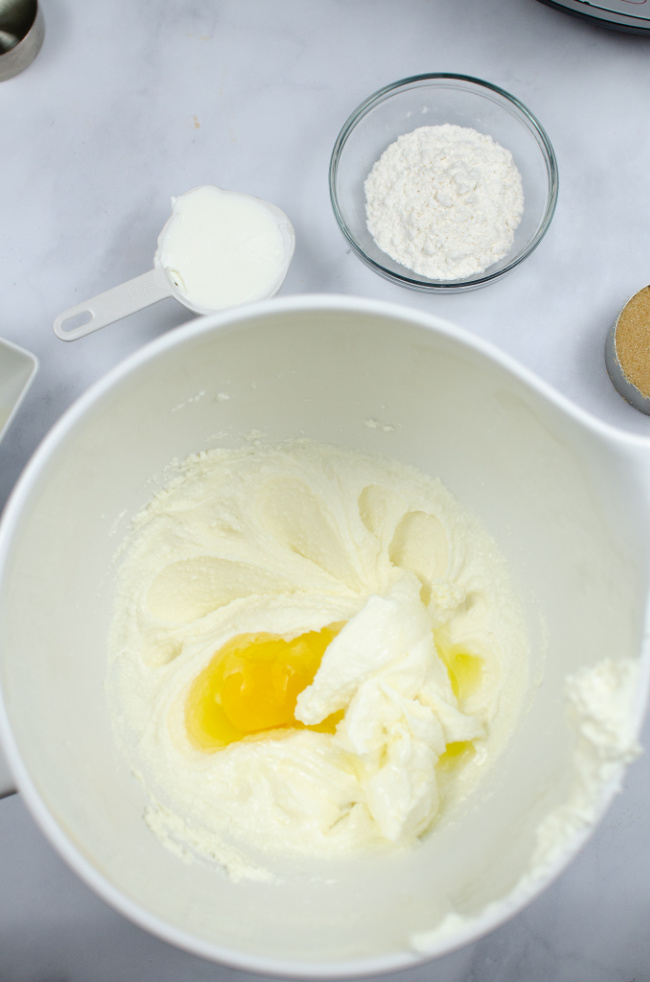 Add in your flour and sour cream. Mix until well combined.


Pour your cheesecake mixture into your springform pan.


In a small bowl mix together your pecan pie ingredients.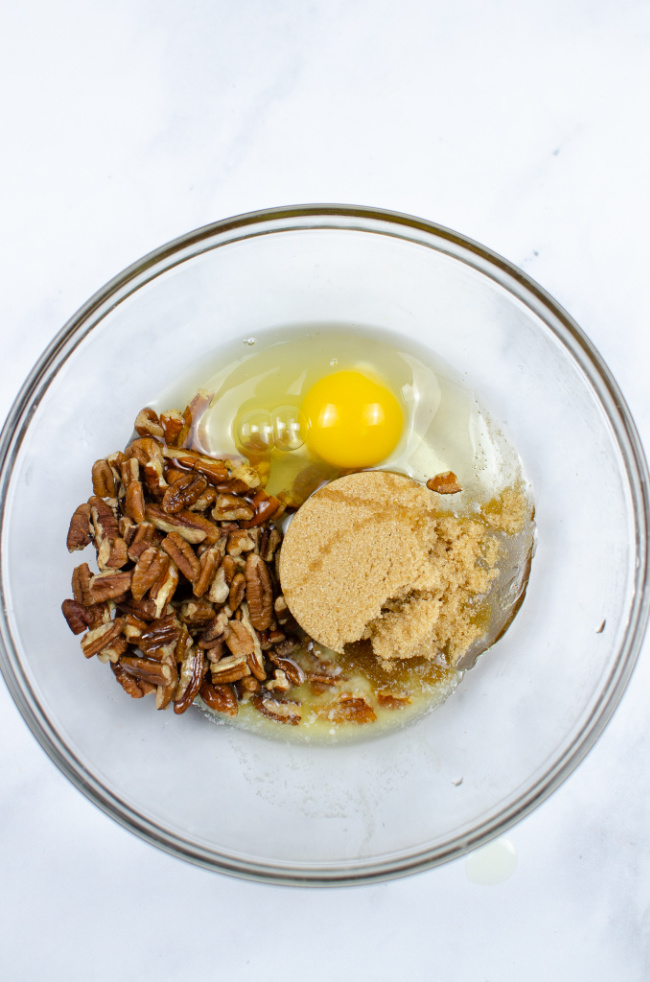 Once mixed, add to the top of your cheesecake.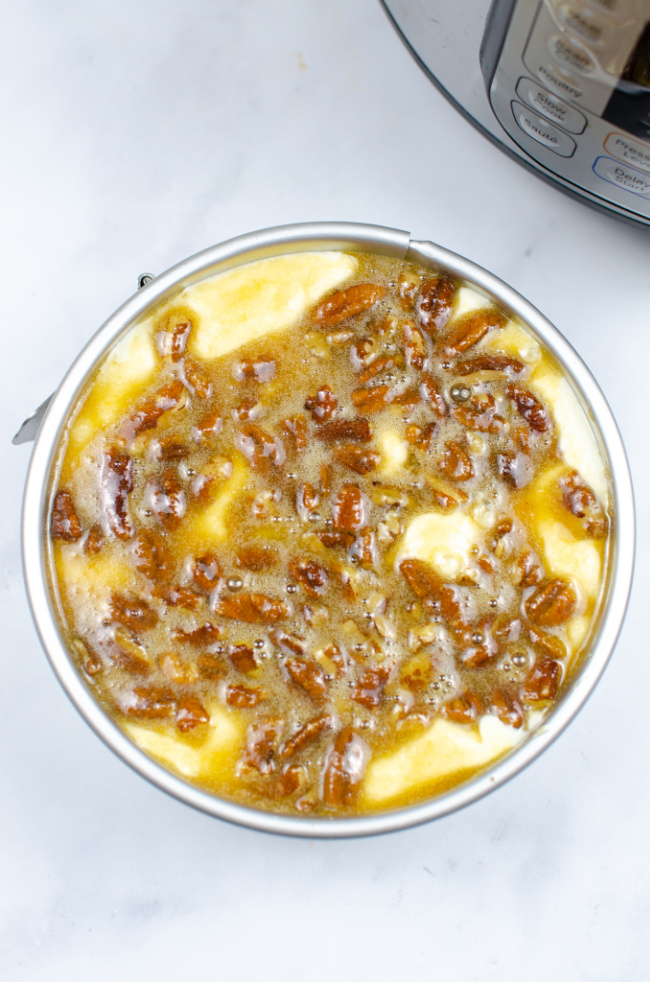 Add one and a half cups of water to your instant pot. Place the trivet stand inside.


Cover your pan with aluminum foil and place inside your instant pot on your trivet.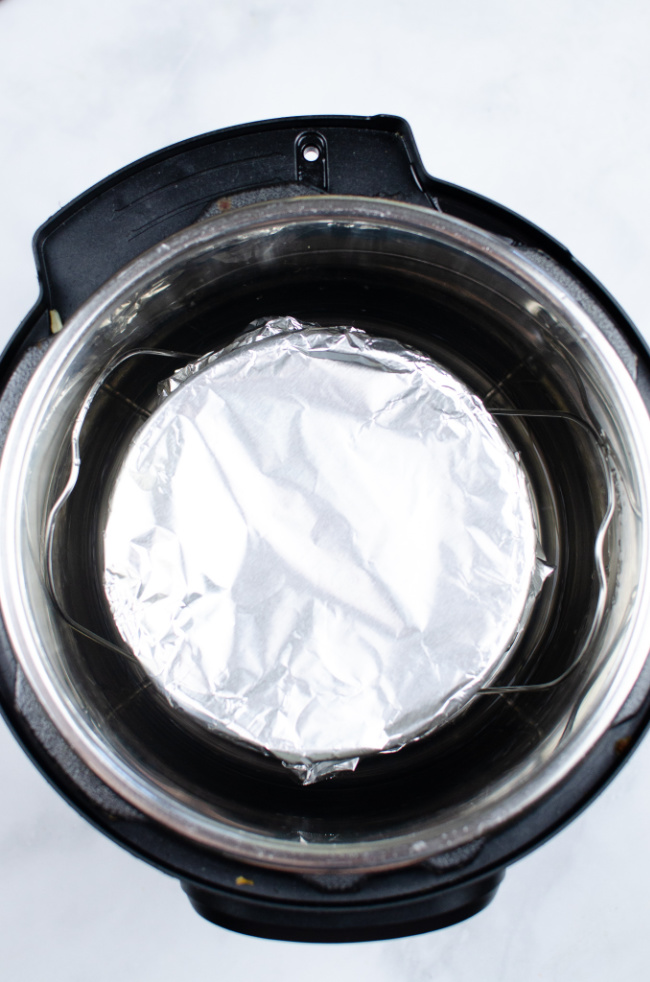 Lock your lid in place and close the valve. Set your instant pot to high pressure for one hour.


Once it is done, allow it to naturally release its pressure for about 30 minutes, followed by a manual release.


Carefully remove the trivet with the Cheesecake on it by lifting it out with the trivet handles.

Set it aside on a cooling rack to cool. Remove the aluminum foil to allow it to breathe.

Once your cheesecake is cooled, transfer to the refrigerator for at least four hours to solidify.


Cut and serve! Enjoy!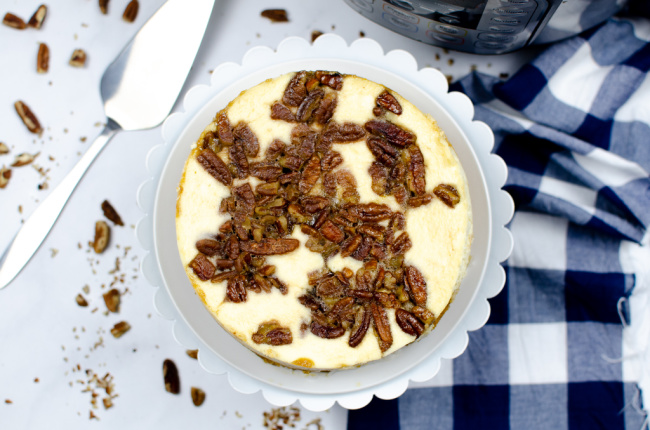 Important Tips to remember when baking this pecan pie cheesecake:


Use Room Temperature Ingredients!

Using room temperature ingredients will help prevent any lumps and ensure a cheesecake with a smooth, creamy texture.


Don't Open the Oven!

Of course, we are using an Instant Pot so no worries there. But, if you are going the traditional route then don't open the oven once you have placed the springform inside. It is one thing to test for doneness at the end up to check on it during the middle of the baking process.


Free Your Crust Right Away!

Once your cheesecake is done baking, allow it to cool for 10 minutes then run a knife around the inside of the springform pan to loosen the crust from the sides. Cheesecakes tend to shrink a little after they are cooled. This will prevent any crust from sticking to the sides of the pan leaving you with a less than desirable result.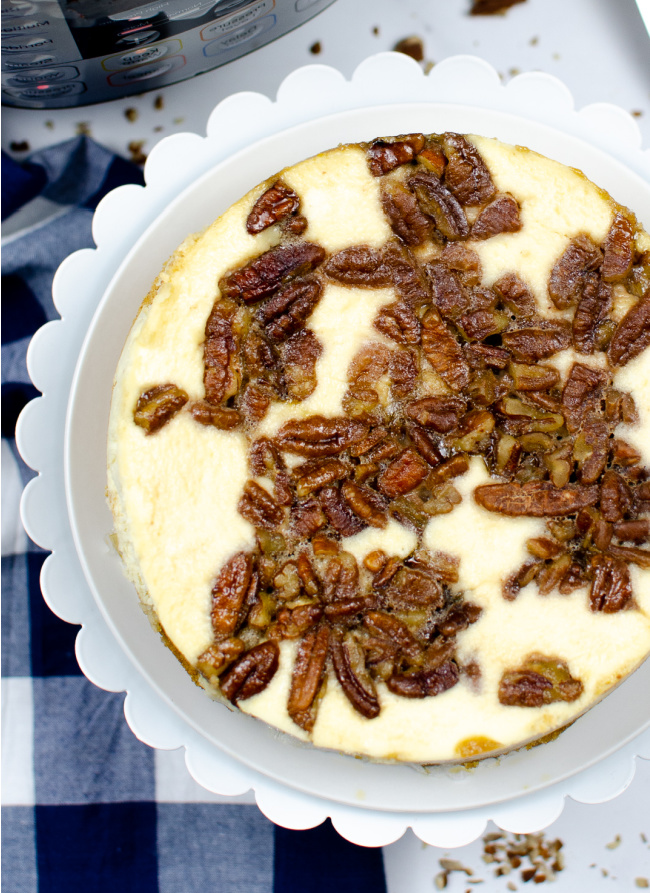 How to Store Cheesecake!


A cheesecake should always be stored in the refrigerator. You can transfer the cheesecake to a plate or just replace the springform ring and cover the top with foil.


Can I freeze cheesecake?


Yes! To freeze you will want to first allow your cheesecake to cool on the stovetop and in the fridge as instructed. Once it has been fully cooled you can freeze by wrapping in plastic wrap and then wrapping in foil.


This cheesecake will keep in the freezer for 2 – 3 months. To thaw, transfer to the fridge and let it thaw overnight.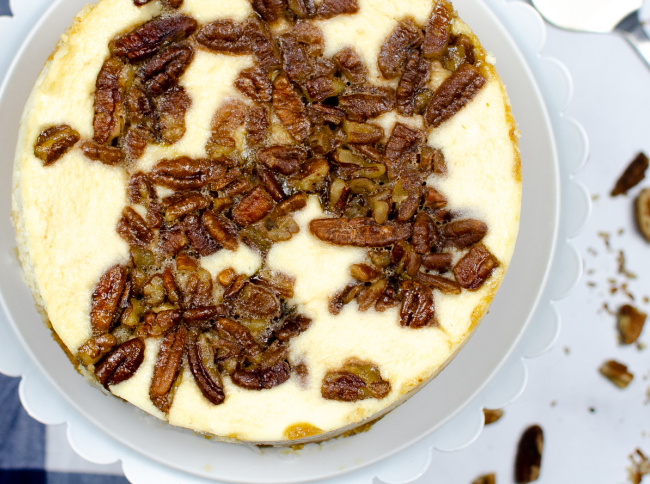 Even more delicious pecan recipes and cheesecake recipes you can't miss!


Want to print this Pecan Pie Cheesecake Recipe?