Anyone else excited that Spring is finally here? I know I am, even if the current temperature is feeling a little more like winter today. We are also looking forward to Spring Break next week but first…. we eat. Today I wanted to share with you some brownies we made over the weekend. One last Easter treat before the bunny pops in, Easter Coconut Brownie Nests. I think they turned out really cute, amiright? These will be perfect for a Easter get together or maybe even a classroom treat.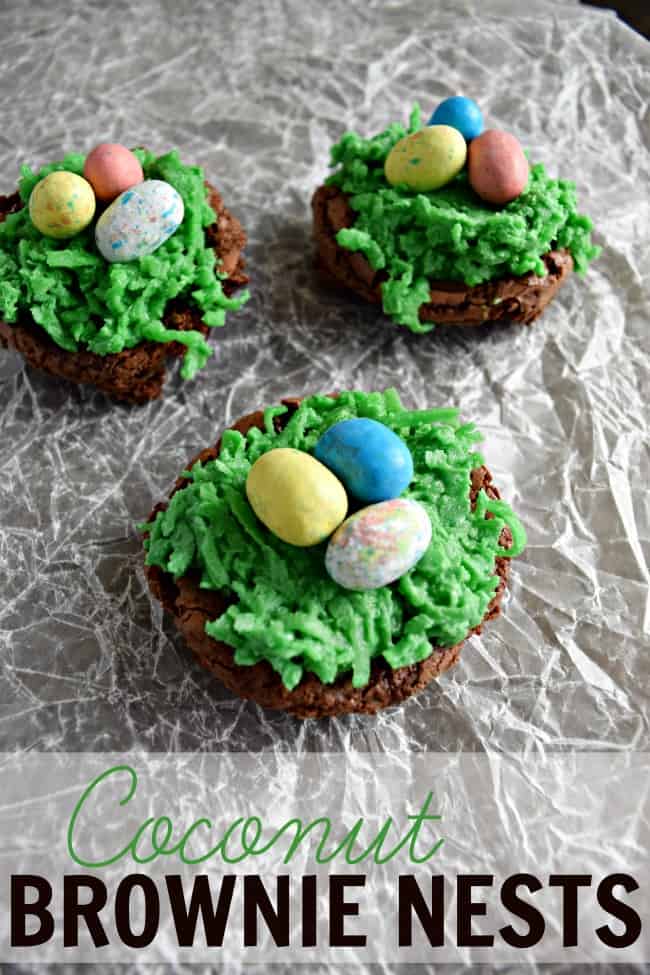 (This post contains affiliate links.)
Easter Coconut Brownie Nests
Ingredients:
Boxed Brownies (and the ingredients to make those)
[easyazon_link identifier="B0061TXSU8″ locale="US" tag="thgisli03-20″]Green Candy Melts[/easyazon_link]
Coconut Flakes
[easyazon_link identifier="B007YJRSS2″ locale="US" tag="thgisli03-20″]Egg Candies[/easyazon_link]
Directions:
This isn't even a recipe as much as it is a make and put together kind of thing. You will just make your classic boxed brownies, according to the package. You can make homemade brownies if that is your thing. We just need some brownies to make our nest base. If you enjoy smaller mouth bites you could also make these as brownie bites. The brownie bite size would probably be perfect if you were making them for a classroom setting.
Once your brownies are cooked and cooled melt the green candy melts and mix in the coconut. I eyeballed the amount of coconut. You just want to make sure you have enough coconut to soak up the melted candy.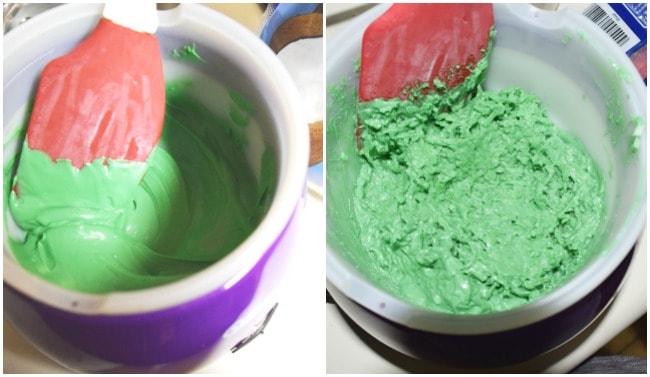 Top the brownies with a little coconut and then pop on some candy eggs. All done!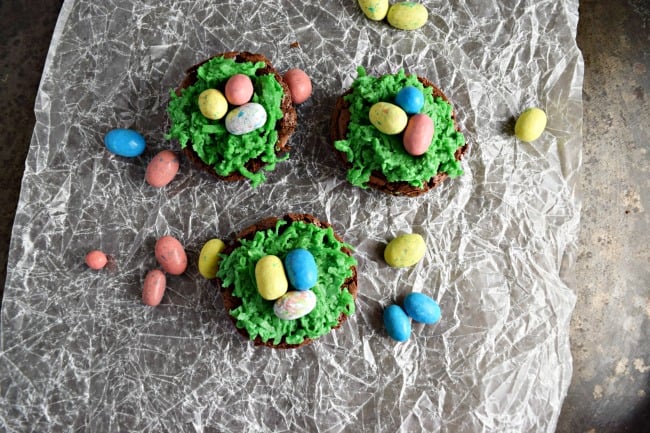 Now you have these cute little nests to share with your family on Easter. You could also use the same concept and make these —> Easter nests with a pretzel base. They are equally as delicious.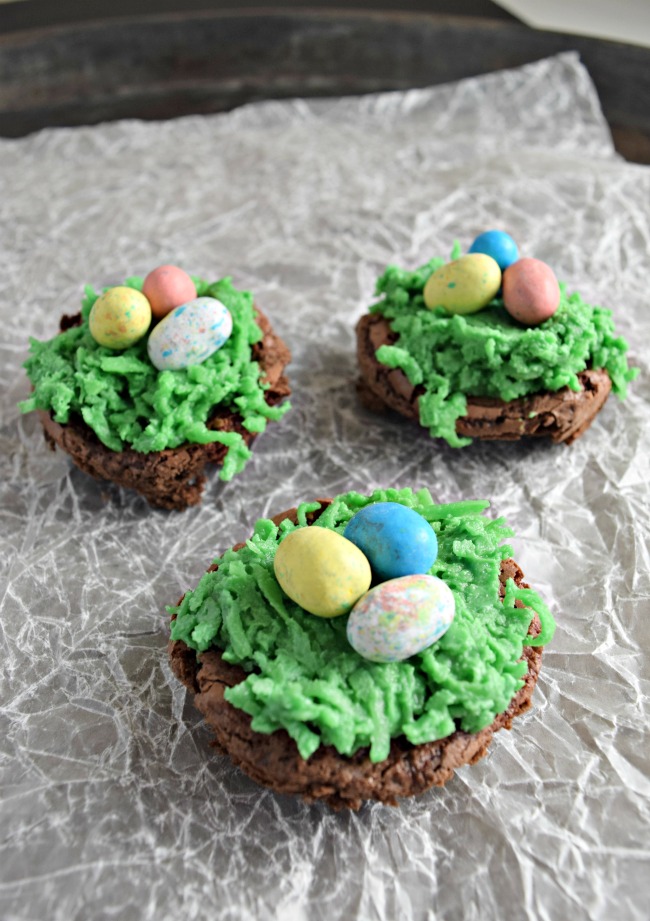 If you enjoy this post you might also enjoy these…
Easter Nest Treats with Free Printables