These fun s'mores pops have all the campfire taste without the campfire and the mess!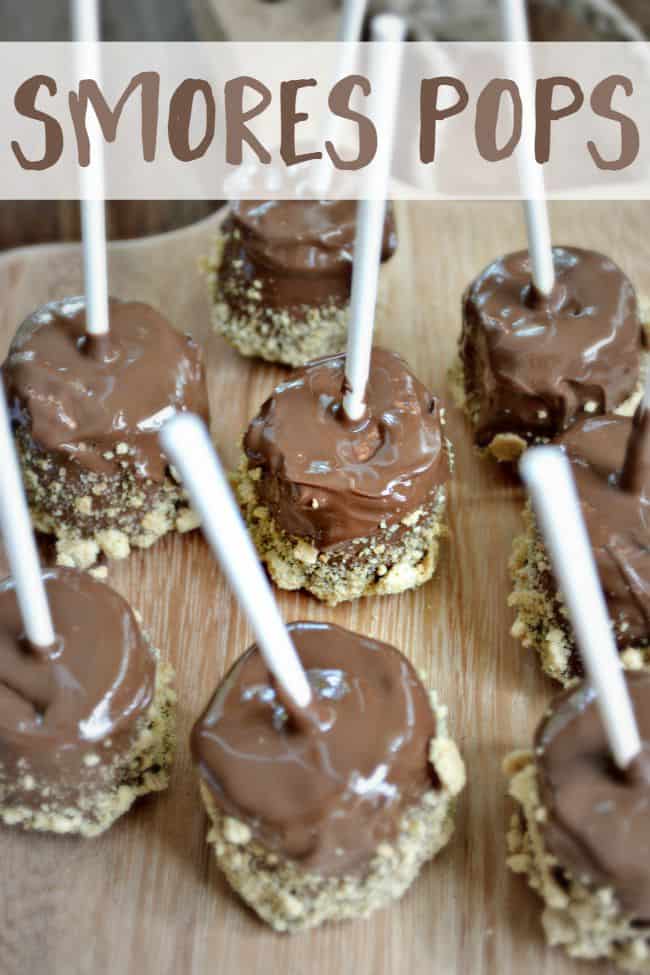 If you have seen my S'mores post then you already know that one of my favorite summertime treats is a good classic s'more.


One of my biggest issues though is that they are messy. Which isn't that big of a deal, since the messiness is part of the fun.


However, there are plenty of times that I just wished I had an easy to pop, S'mores treat.


That is exactly what the S'mores Pops are, the perfect mix of chocolate, marshmallow, and graham cracker ooey-gooey goodness.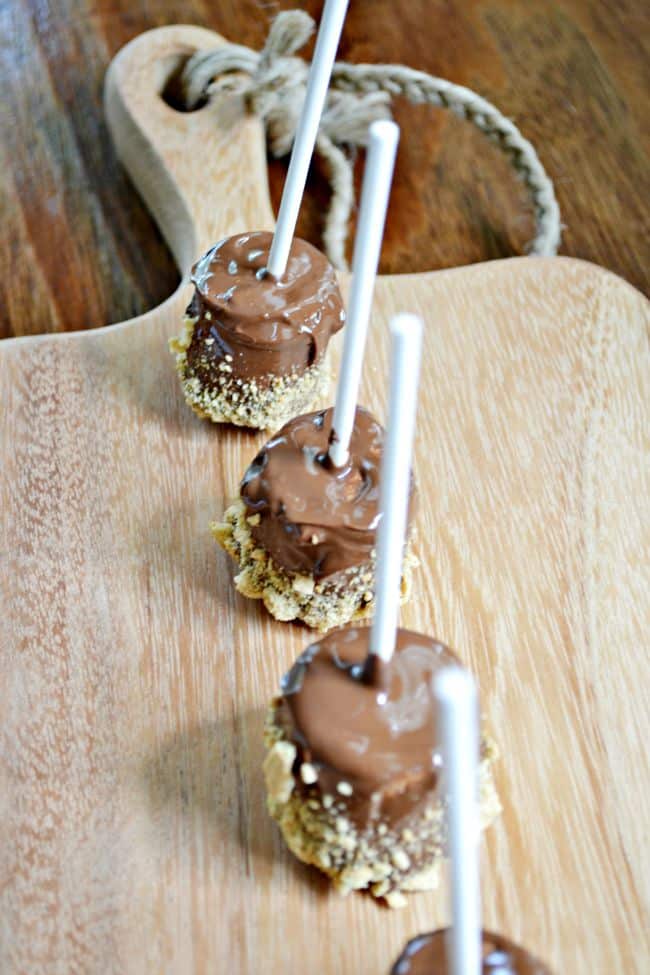 Ingredients you will need for S'mores Pops


Chocolate Chips
Marshmallows
Graham Crackers
You will also need some lollipop sticks


Directions:
Your first step is to start melting your chocolate and crushing up your graham crackers.


I made a small batch of 10 pops and I needed approximately 1 cup of chocolate chips and 1 graham cracker crushed.


The amount you will need will vary depending on how many pops you want to make. I suggest using Hershey's milk chocolate chips just because it gives it that iconic S'more's taste.


Once your chocolate is melted you can dip in a lollipop stick and push it into your marshmallows.


I recommend you do all of your sticks first so they can set up and allow for you to dip the marshmallows without the stick trying to pull out.


Now you are ready to start dipping your pops. Dip your pops into your melted chocolate until fully coated.


Take your dipped pop and place it into the crushed graham cracker.


It is easier to set the bottom in and then use your fingers to gently sprinkle the graham cracker around the sides.


Set onto a piece of wax paper and allow the chocolate to set, then enjoy!




The heat of the chocolate melts the marshmallow just enough to make it gooey and perfect.


If you are having a summer party then this is a great way to already have some smores ready to eat.


I think they would especially go well with a cowboy/cowgirl party.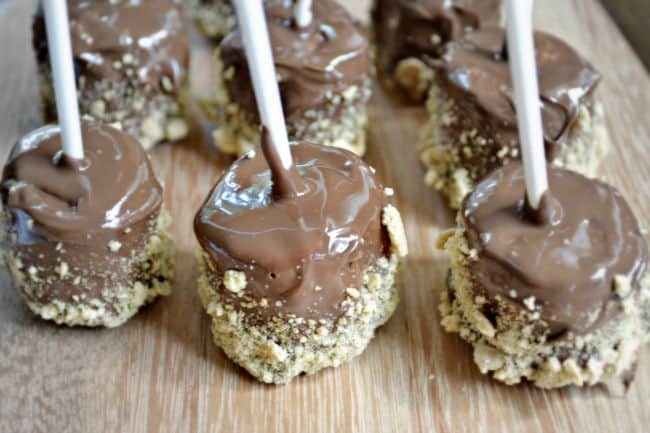 The best tool for melting chocolate!


Buy a melting pot! If you ever need to melt chocolate, candy melts, etc you will be glad you have it.


Soooo much easier than using a double boiler set up with two pots. This little machine melts it and then has a warm setting to keep it warm so you don't have to worry about it hardening on you while you dip your product.


One of my favorite baking additions to my kitchen.


Even more fun summertime treats…




Want to print this recipe?


wp-recipe-maker/recipe {"id":15931