Give your monkey bread a pumpkin twist with this gooey, perfect fall favorite recipe, Pumpkin Pecan Monkey Bread, with a pumpkin spice cream cheese drizzle included.




This is enough to feed 8 people, so a small crowd, or cook two and feed a whole gang of family and friends.


You can eat this as a pull-apart dessert or slice into pieces to serve your guests.


We just love this treat during the fall season. It is a great mix of sticky bun goodness with the crunchy on top. Yes please!


Plus, this recipe just uses a regular ole loaf of white bread. Yes, you read the right.


How do you make pumpkin pecan monkey bread?


Ingredients you will need:


½ loaf white bread
½ can evaporated milk
1 tbsp vanilla extract
2 eggs
1 can pumpkin purée
2 tsp cinnamon
¼ cup butter (melted)
½ cup chopped pecans
1 tsp baking soda

For Frosting

8 oz cream cheese
½ cup powdered sugar
1 ½ tsp pumpkin spice
¼ cup milk


Directions:


Preheat oven to 375F degrees.


Cut bread slices into half inch cubes, place into a bowl, and set aside.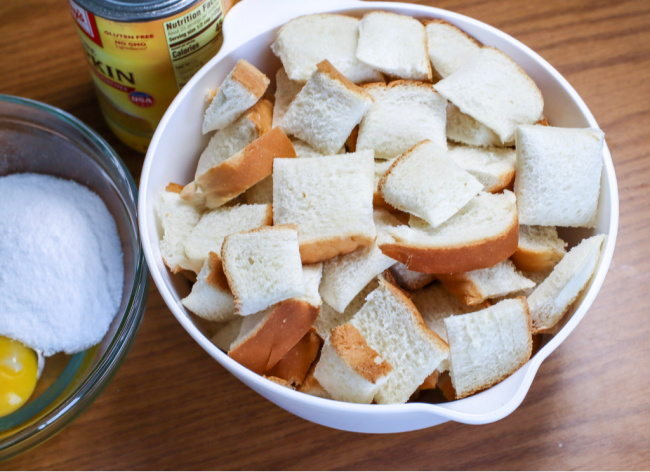 Whisk eggs, butter, and cinnamon together. Add pumpkin purée, evaporated milk, vanilla, chopped pecans, and baking soda and stir to combine, being careful not to over mix.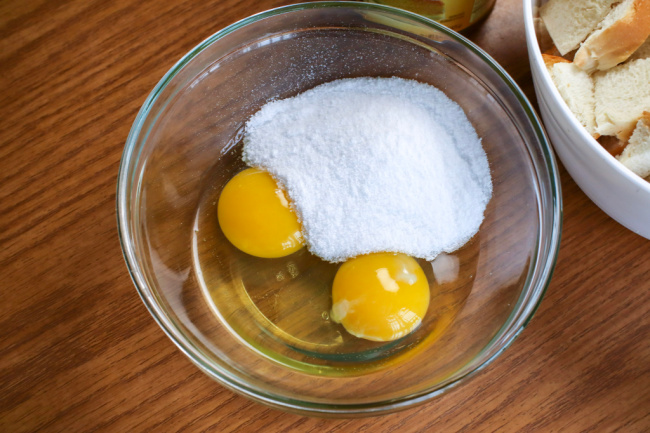 Add bread cubes and stir to coat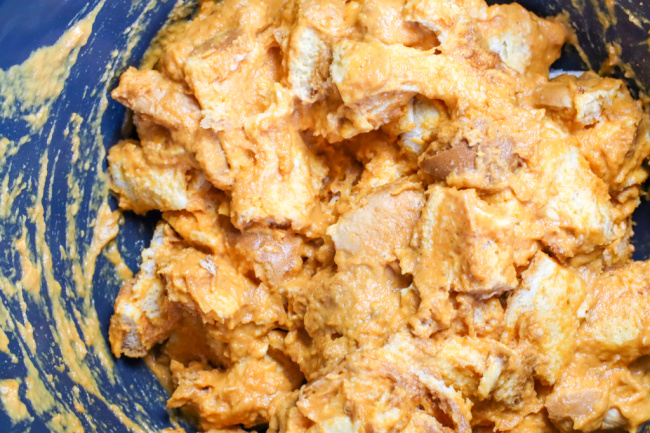 Pour mixture into a well-greased Bundt pan and bake for 30 minutes.


While that bakes, make the frosting. Cream the cream cheese with a hand mixer. Add the powdered sugar and pumpkin spice. Slowly add the milk to the desired consistency.


Remove pumpkin bread from the oven and let cool 5 minutes.


Drizzle cream cheese frosting over monkey bread and enjoy with your morning coffee or served with French vanilla ice cream as dessert.




Do you need to refrigerate monkey bread?


No, you do not need to refrigerate this bread. It never lasts that long to begin with.


How do you warm up monkey bread?


Monkey bread is best when it is enjoyed warm, nearly right out of the oven. But, sometimes we can't eat it all and one sitting and need to warm it up. You can zap a portion in the microwave for about 15 seconds.


How long will monkey bread stay fresh?


About 2 days. Because it is bread, it doesn't last very long before it starts going stale. However, this recipe is so delicious that it probably will only last a couple days anyways.


What can you use instead of a Bundt pan for monkey bread?


If you don't have a bundt pan handy, you can use an 8×8 inch baking dish or even a loaf pan.


Why do they call it Monkey bread?


The origin of the term "monkey bread" comes from the finger food aspect. Howe a monkey will "pull-apart" their




EVEN MORE PUMPKIN RECIPES YOU WILL WANT TO TRY:




Want to print this pumpkin pecan monkey bread recipe?