It's that time, time to deck out your bullet journal for the holiday season.


I am in love with all of these December Bullet Journal ideas to put you in the Christmas spirit.




With Christmas just around the corner, there are a million and one things that you need to organize and prepare for the holidays. One of those things is, of course, your bullet journal.


Lucky for you we have gathered together all of our favorites just in time to make that happen.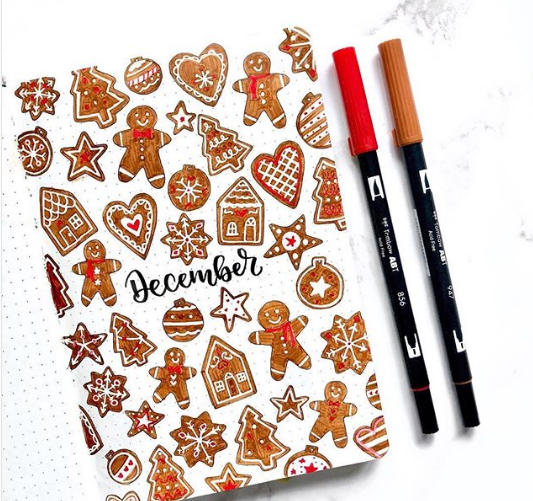 Gingerbread Cookies Cover Page
b.bulletjournal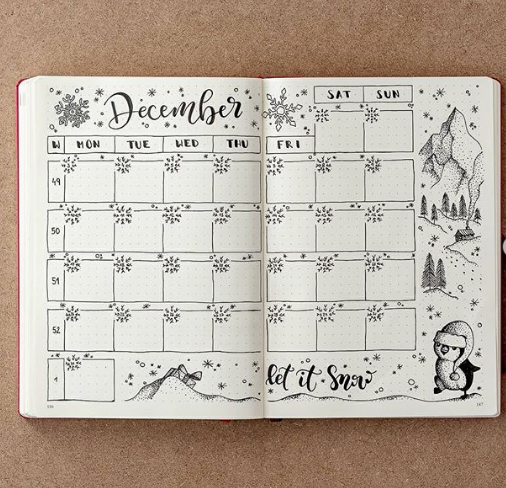 December Let It Snow Monthly Layout
thiswas_artkateate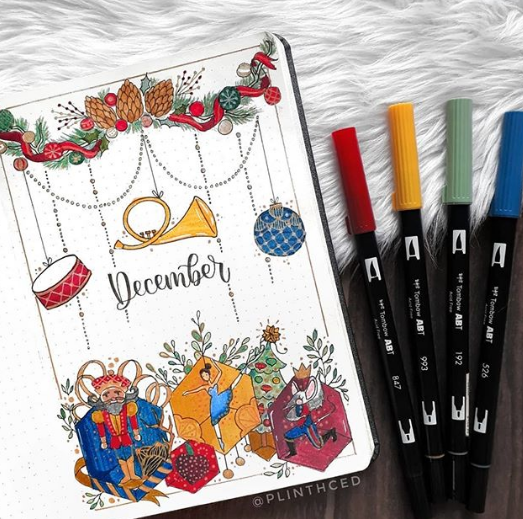 Nutcracker Bullet Journal Cover Page
stationery_island


Gingerbread Mood Tracker
planningwithkay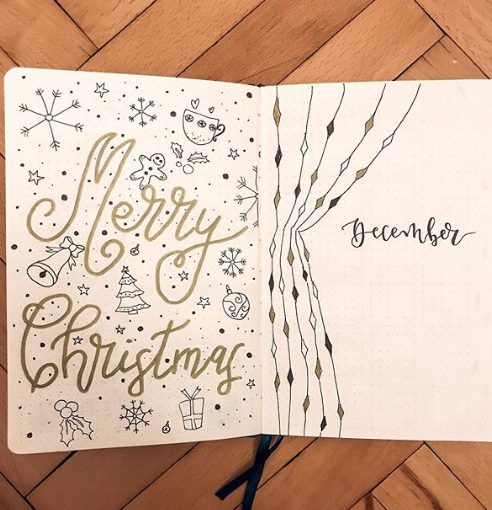 Gold Merry Christmas Cover Page
owsiankowe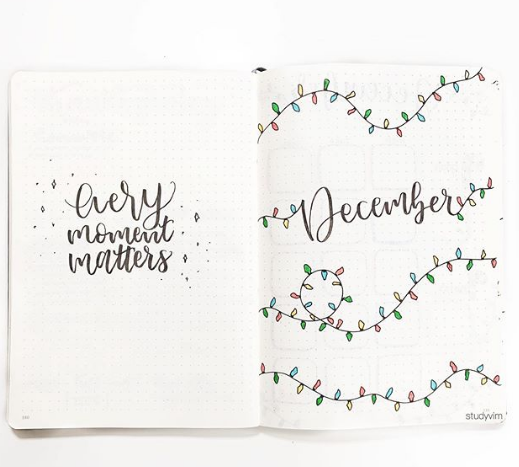 Every Moment Matters Christmas Lights Cover Page
studyvim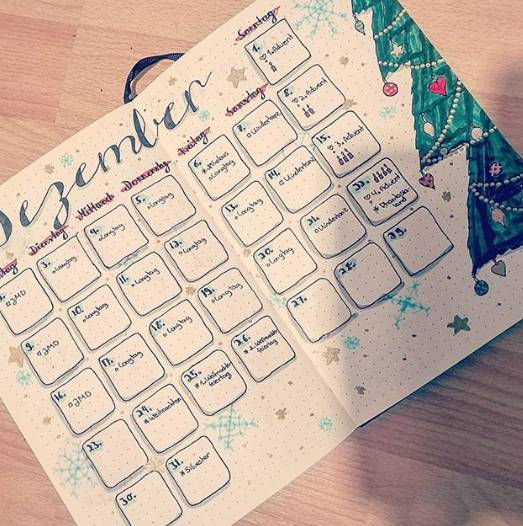 Christmas Tree Monthly Layout
bullett_journaling


Christmas Lights Mood Tracker
_doodle_me_this_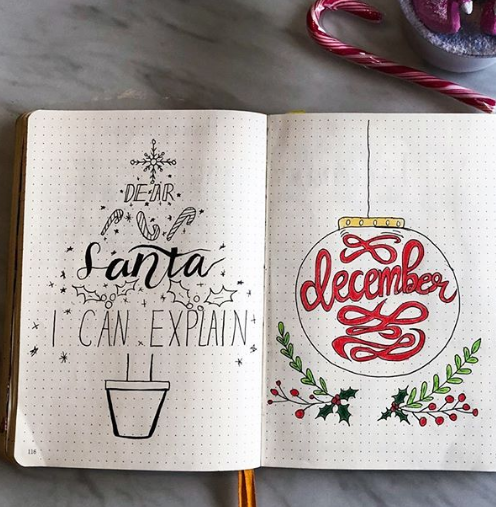 Dear Santa, I Can Explain Cover Page
agustasifa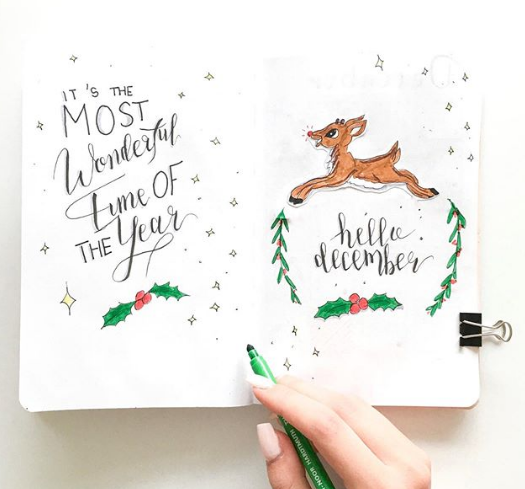 It's the most wonderful time of year cover page
createyouryear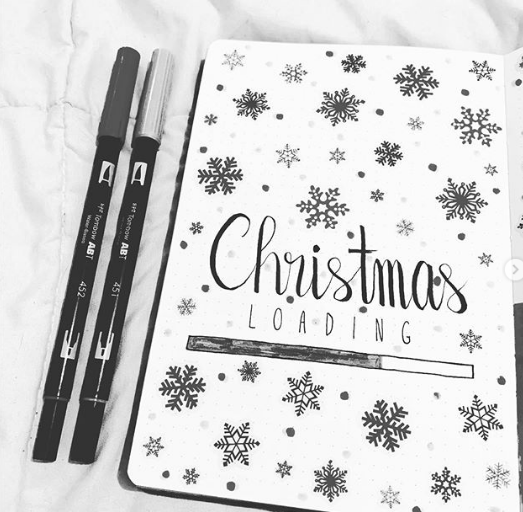 Christmas Loading Cover Page
danyealjournals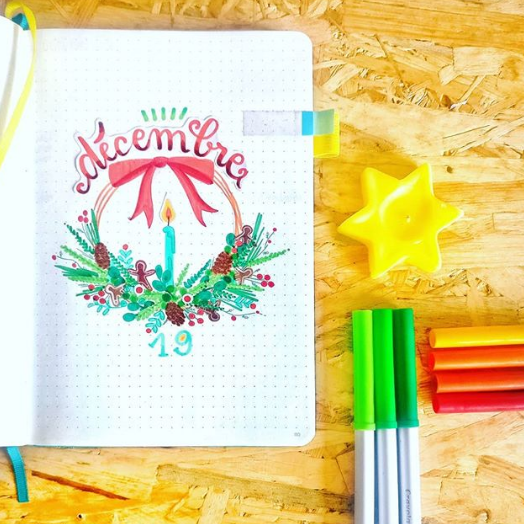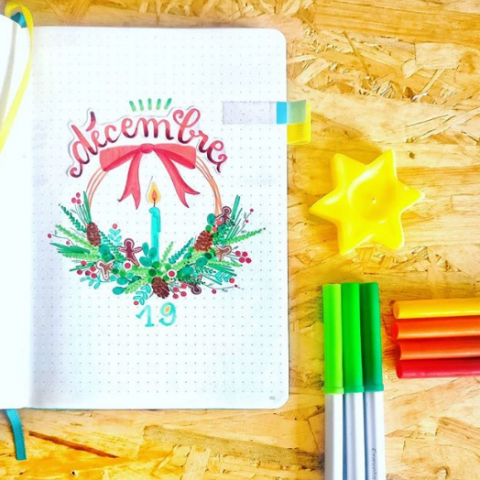 December Wreath Cover Page
study.icey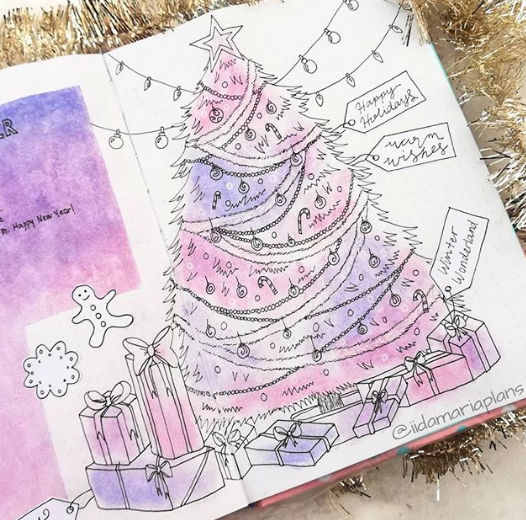 Purple/Pink Christmas Tree Cover Page
iidamariaplans


Christmas Lights Monthly Layout
studygram001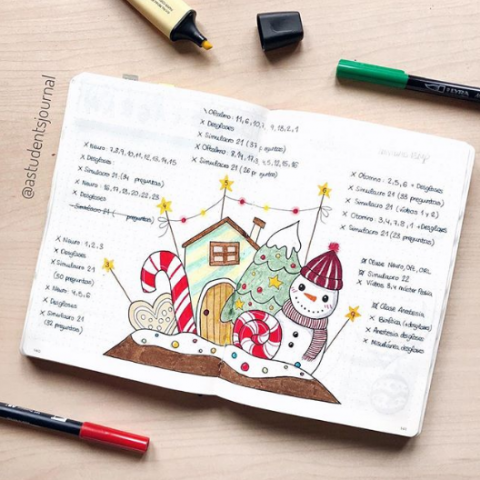 Christmas Scene Bullet Journal Layout
astudentsjournal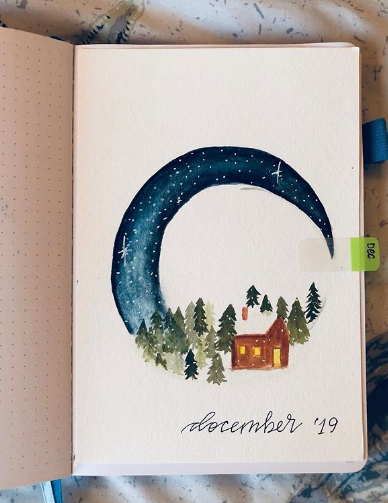 Christmas Night Sky Cover Page
_simpleblog_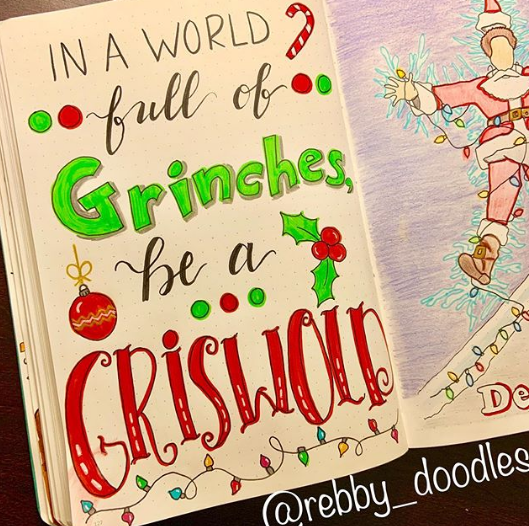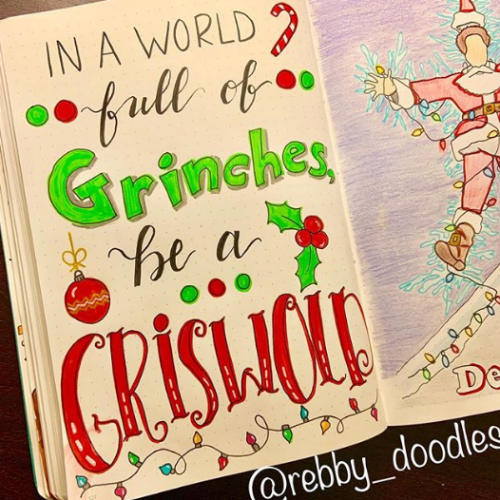 Be a Griswold Cover Page
rebby_doodles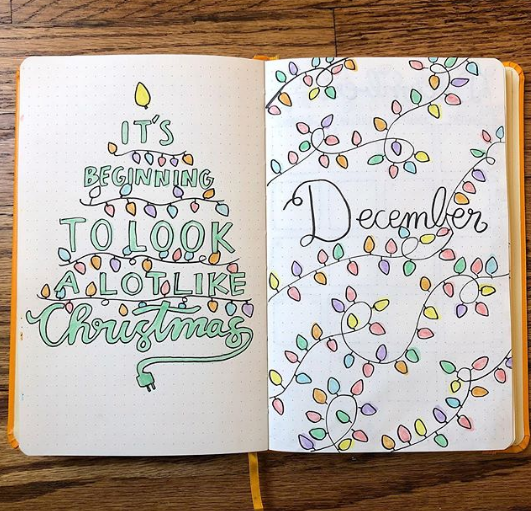 It's Beginning to Look a lot like Christmas Cover Page
juliettetlin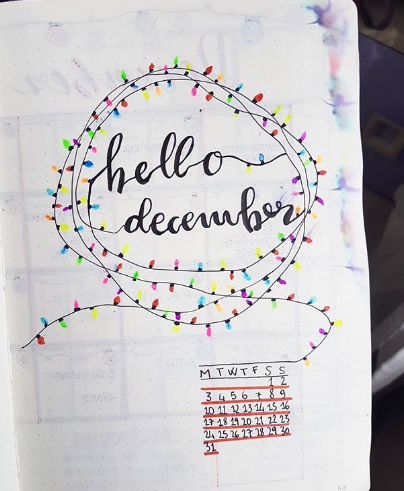 Christmas Lights Quick Calendar
studygram001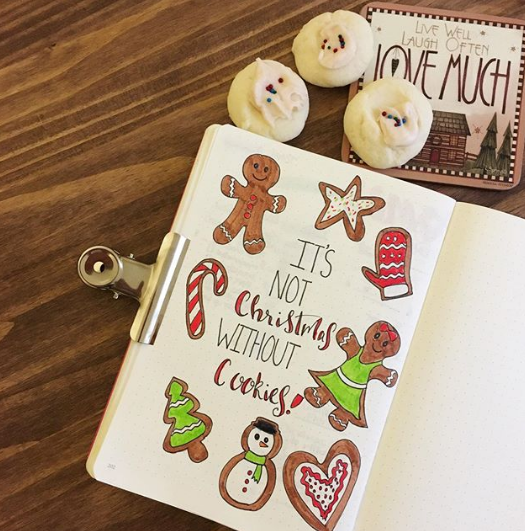 It's not Christmas without Cookies Cover Page
bebe.bujo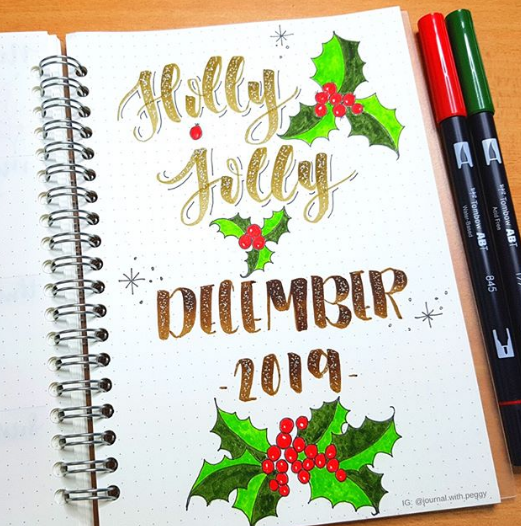 Holly Jolly December Cover Page
journal.with.peggy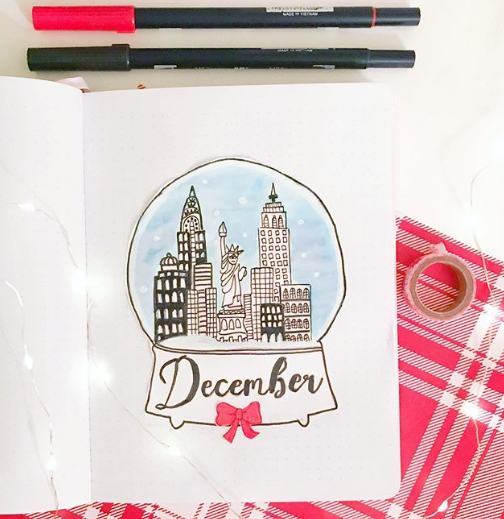 Christmas Snowglobe Cover Page
limitless_bujo


Christmas Ornaments Cover Page
christina_iglooplans


December Christmas Wreath Cover Page
bujournotes


Gingerbread Cover Page
astudentsjournal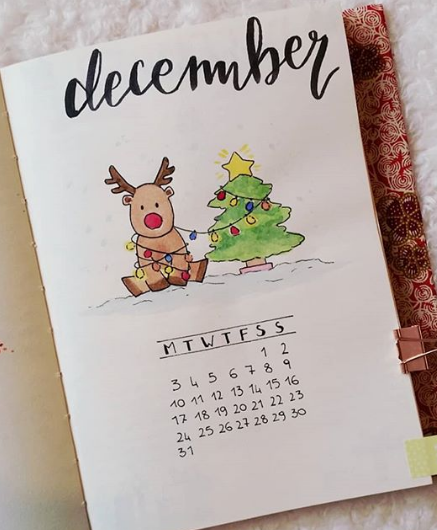 Reindeer and Christmas Tree Quick Calendar
marily.doodling


Snowy Log Cabin Weekly Layout
federtanzundtinte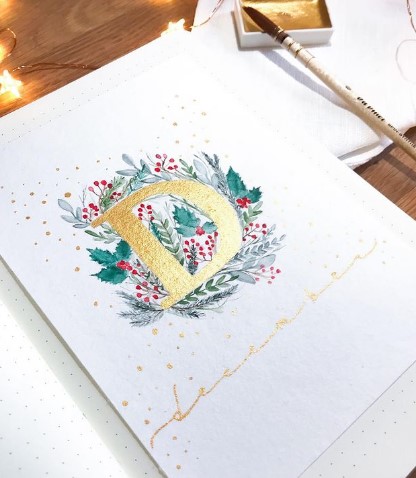 Golden Monogram Bullet Journal Cover Page
JournalBuddy


Cedar Garland Framed Cover Page
midnightdreamreads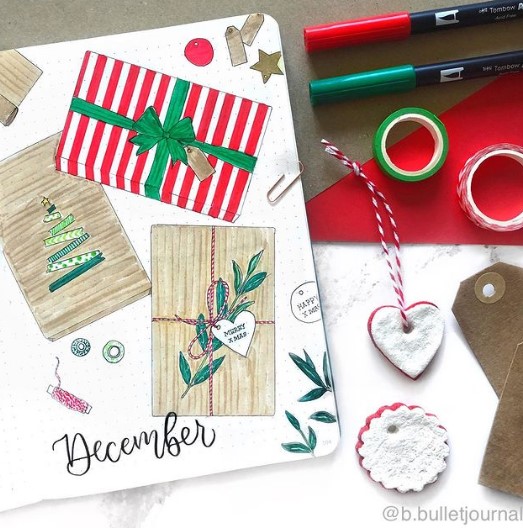 Presents Bullet Journal Cover Page
b.bulletjournal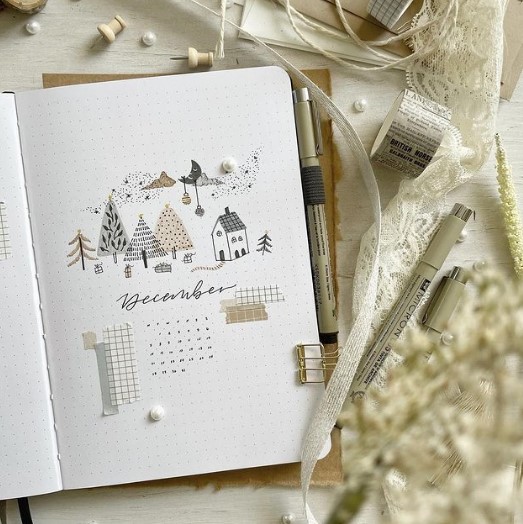 Winter Wonderland Quick View Calendar
leelajournals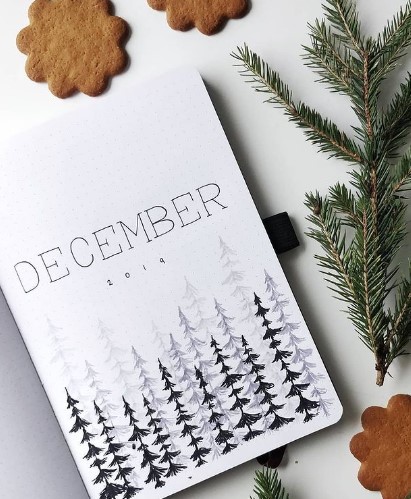 December Forest Cover Page
BulletofSweden


As always photo inspiration is great but we also love 'plan with me' videos. Check out these awesome December Bullet Journal plans.


---
---
---


Supplies you might need for your December Bullet Journal Ideas


You can click on the photo below to view them all.


If you are looking for bullet journal gift ideas, whether for someone on your list or for you adding to your list then these are some of the must-have items.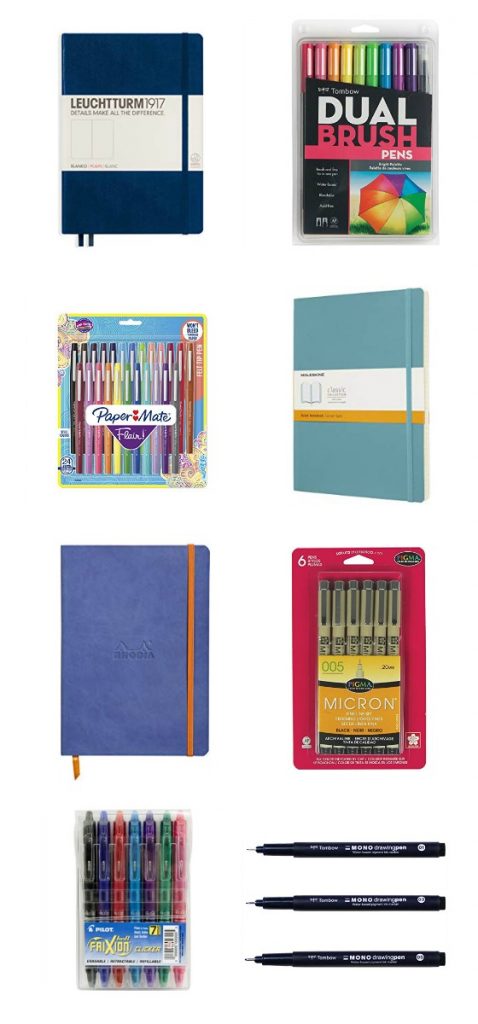 Even more Bullet Journal Ideas that you don't want to forget to check out.