These DIY pom pom ball Christmas ornaments are a fun way to add some color to your traditional holiday tree.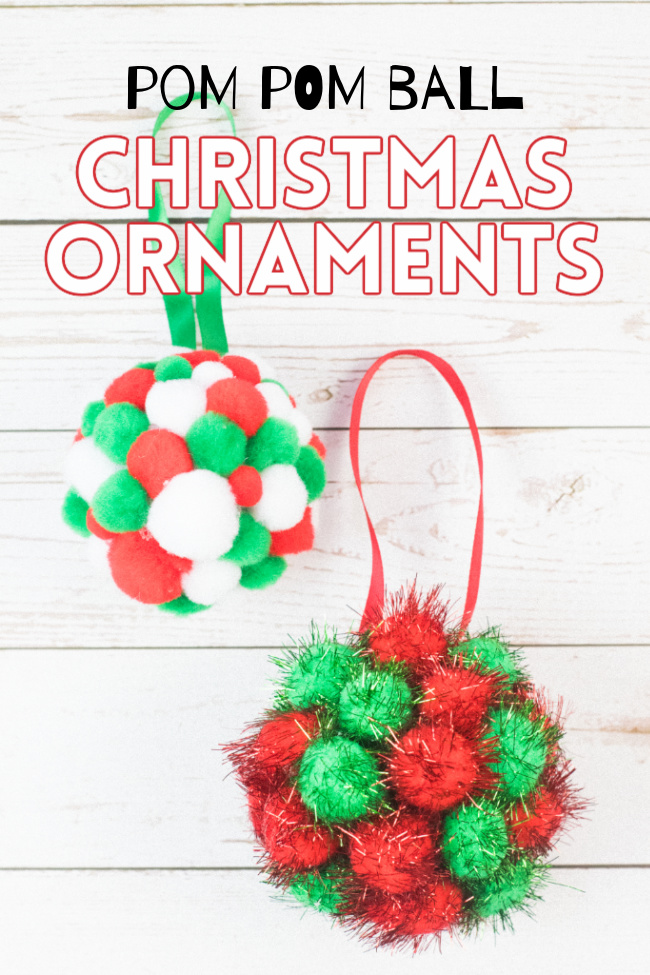 These colorful Pom Pom Ornaments are lots of fun for kids of all ages to create.


Not only are they lots of fun but they are also super easy to make, simply grab a package of Christmas multi-colored pom-poms, some glue, and a round styrofoam ball to get started.


Supplies you will need:


Ribbon or twine
Glue Gun & Glue Sticks (low temp otherwise you may melt your styrofoam)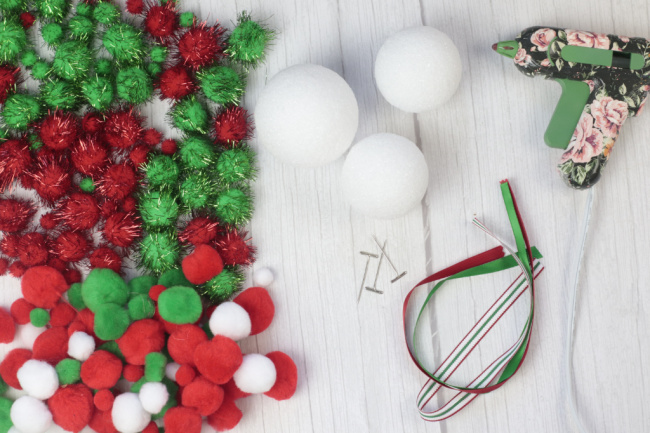 How do you make Pom Pom Ball Christmas Ornaments?


Cut a length of ribbon or twine approximately 7-8", form a loop, and tie in a small secure knot at the end.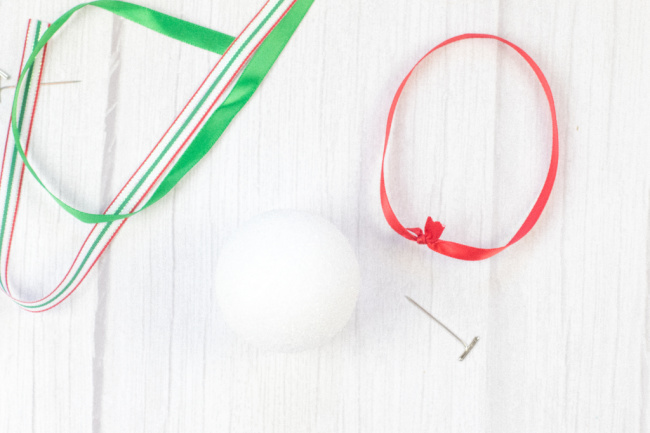 Using your "T" pin, attach the ribbon or twine to the Styrofoam ball.




Using your glue gun cover the "T" pin with a few pom-poms.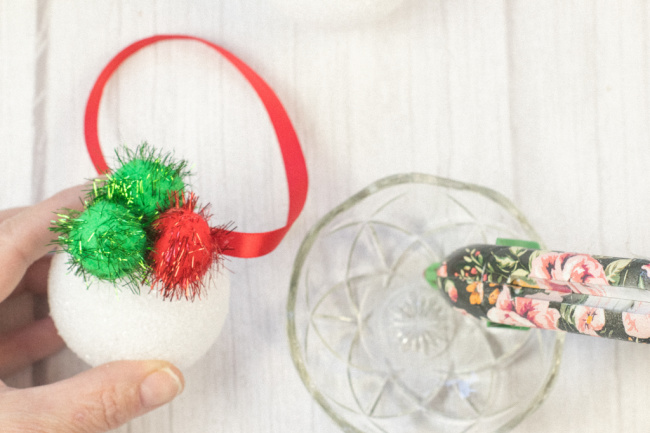 Continue working your way down, attaching the pom poms until the Styrofoam ball is completely covered. Allow to dry completely.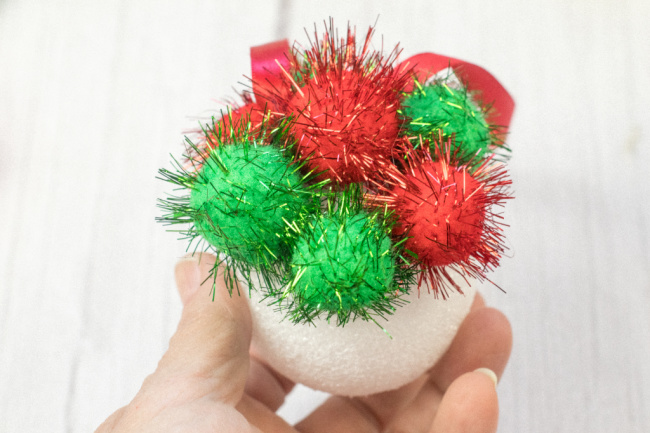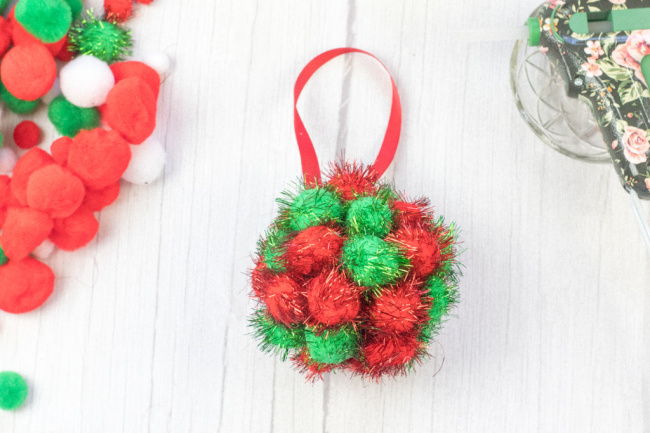 Hang on your tree and enjoy!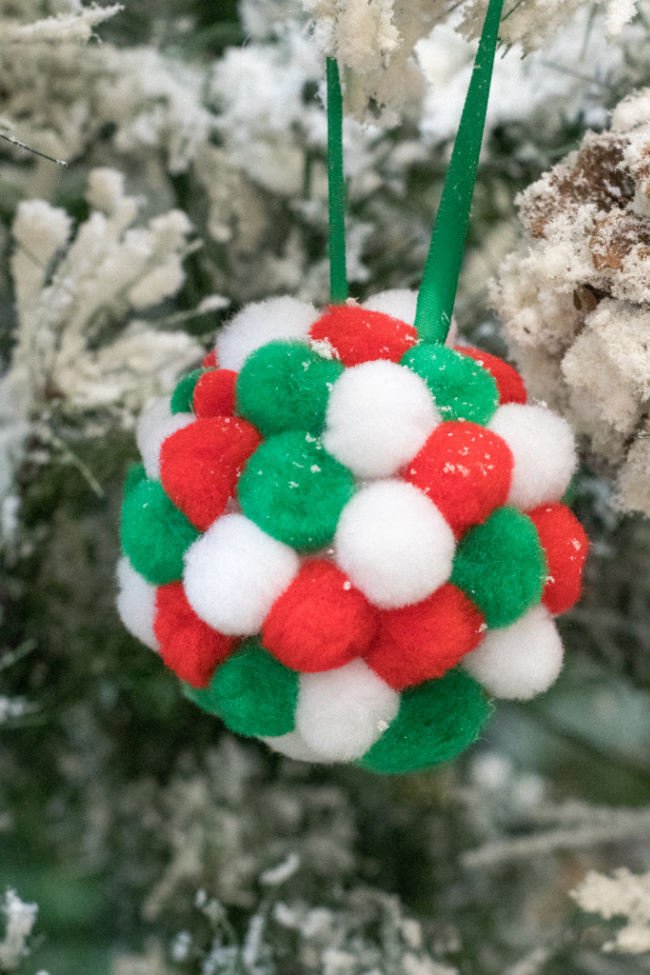 Even more cute Christmas ornaments you don't want to miss creating this holiday season.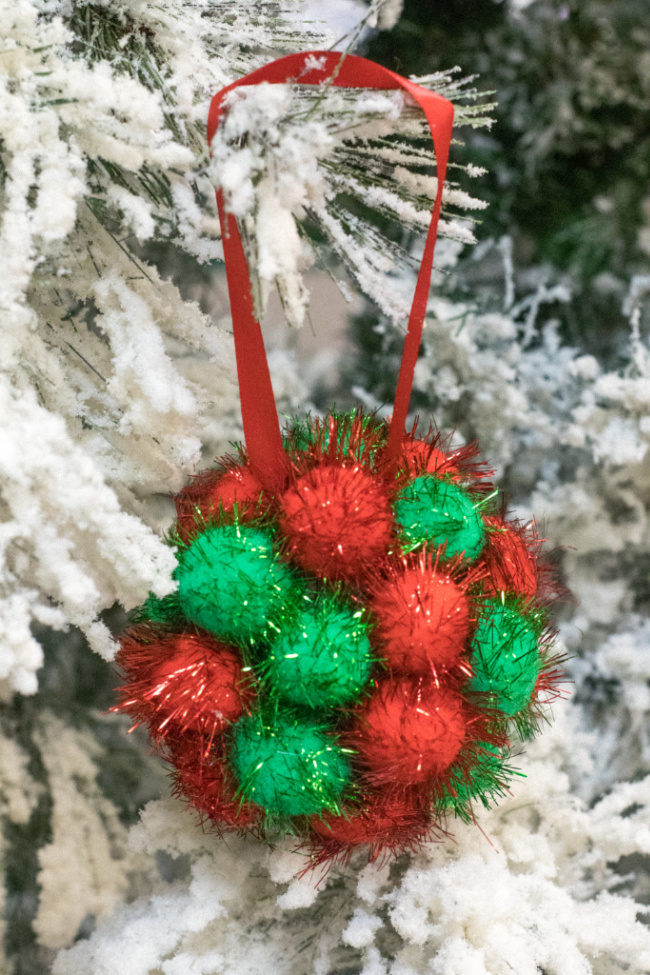 Want to print the instructions for these DIY Pom Pom Ball Christmas Ornaments?