These simple Scrabble tile Christmas ornaments are a great way to personalize your holiday this year.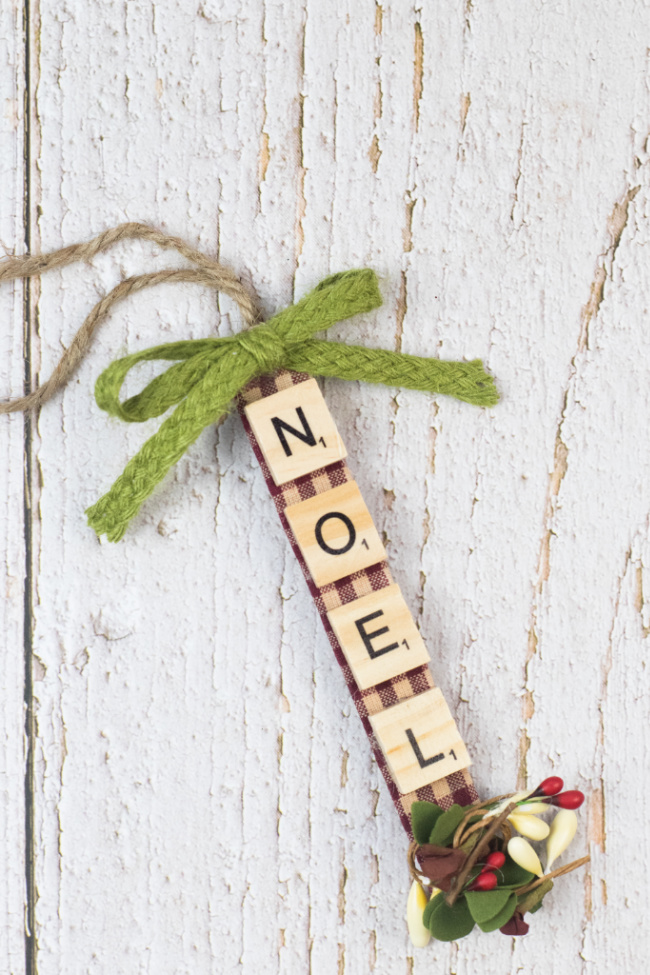 This cute little craft is the perfect addition to any Christmas tree or these wooden tile ornaments make for adorable stocking tags too.


You can make them Christmas words that we all know and love, such as Noel, Merry, Joy, Peace, etc. or you can personalize them with your names for you and your family members.


Making handmade Christmas ornaments is such a nice tradition to start for your family and these Scrabble Tile Christmas ornaments are some of our favorites to create.


Supplies you will need:


Twine
Craft Glue
Hot Glue Gun & Glue
Craft brush
Scissors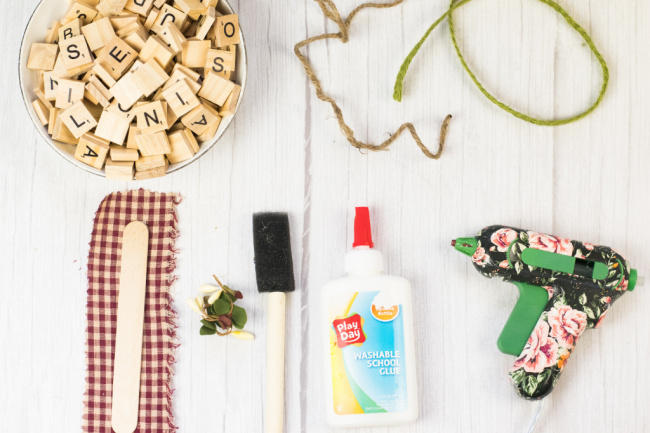 How do you make Scrabble Tile Christmas ornaments?


Step 1: Cut your piece of fabric approximately 5 ¼" x ¾".


Step 2: Using your sponge brush, cover your popsicle stick in the school glue, and wrap the fabric around it.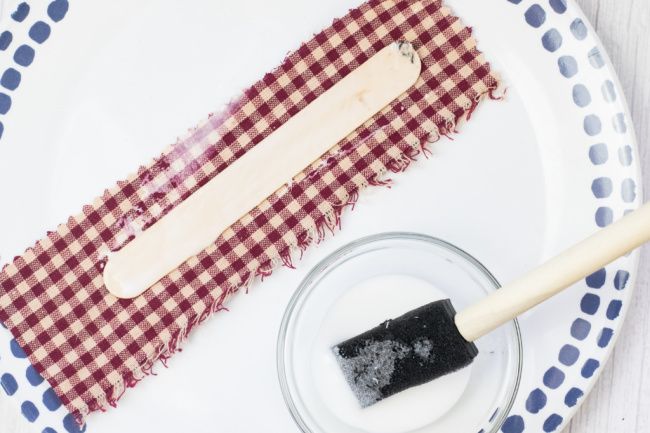 Step 3: Tuck the fabric in at the rounded corners and clip any excess fabric off.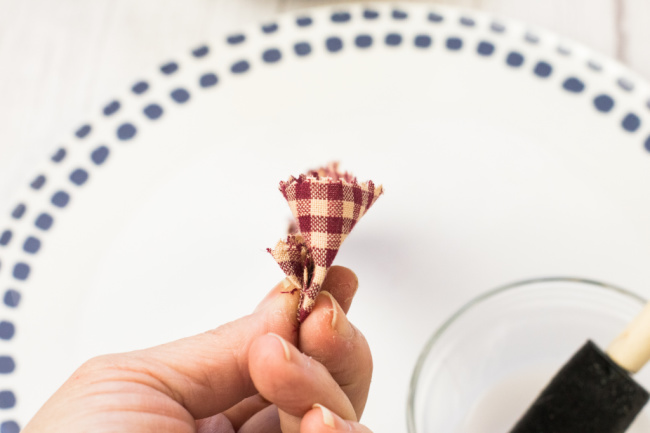 Step 4: Using your glue gun, apply your Scrabble tiles and holiday greenery. Turn the stick over and apply a dime-size drop of glue to the top about 1" down and secure the tie.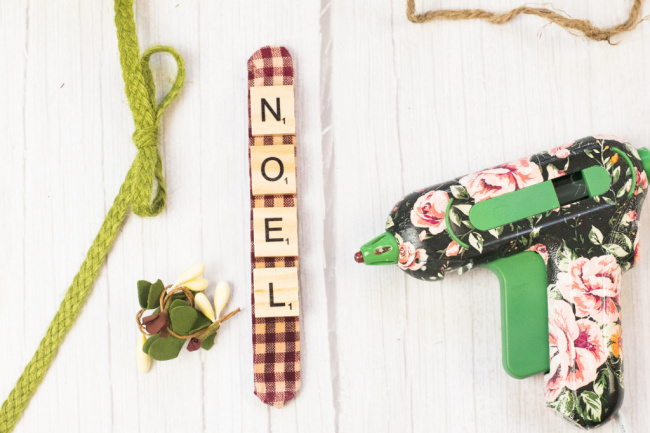 Allow the ornament to dry completely before hanging on your tree. That's it!!! This could not be any easier or more adorable!!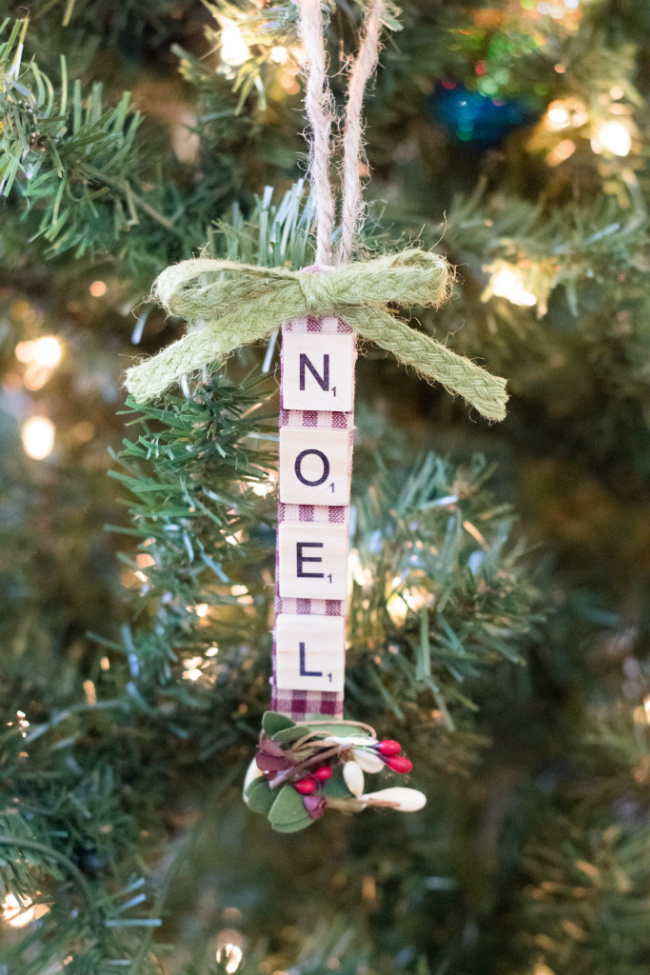 Even more fun Christmas crafts you will want to give a try.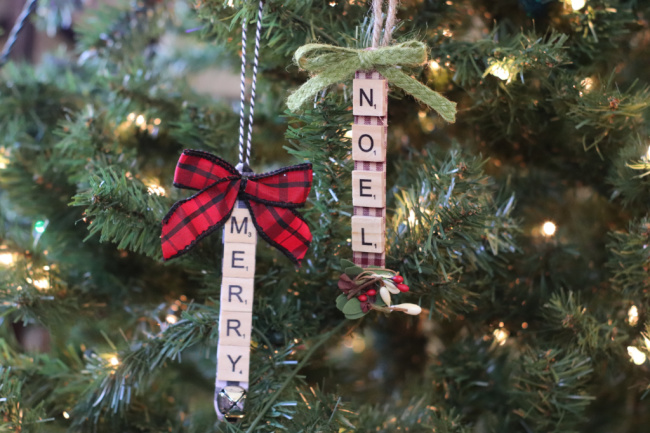 Want to print the Scrabble tile Christmas ornaments details?