Decorate your home for the holidays on a budget this Halloween with these Halloween Candles and Holders. Perfect for your spooky buffet table!
One of my favorite things about the holidays is getting to decorate the entire house.
Decorations can get expensive but there are also lots of ways to decorate with projects you can do yourself. Add a new touch to your Halloween décor with some spooky candles and holders.
Supplies needed to create your own…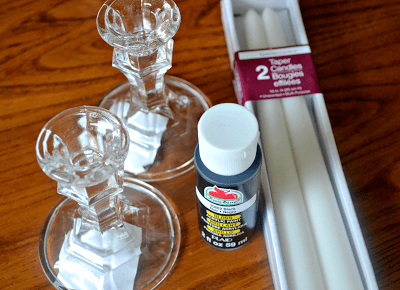 Taper Candle Holders
Taper Candles
Black Acrylic Paint (or spray paint)
Paintbrush
Painters Tape (optional)
I already had all of my supplies except the holders and candles so this entire project cost me $3. I bought the candle holders and the pack of 2 taper candles at the Dollar Tree.
Directions: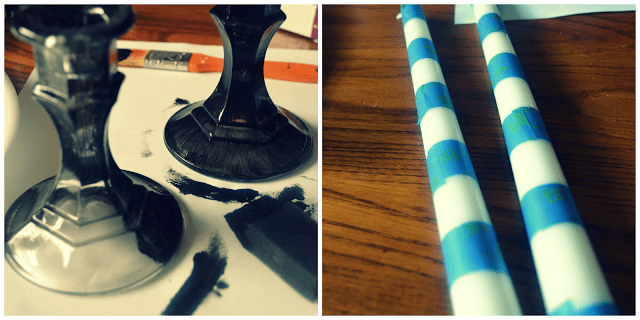 1. Paint the candle holders. This project would go much faster if you use spray paint. I didn't have any black available so I just went with acrylic paint. It works just fine but will require a good 4 coats to cover the glass holders thoroughly.
2. Once you have the holders painted you can move on to the candles or vice versa. All I did to paint the candles was put some painters tape around the area I didn't want to be painted and started brushing the paint on. I didn't really measure so my lines aren't exactly even or straight but I think for Halloween that is ok.
3. You're done! Once everything is dry you can place the candles in their holders and enjoy. 🙂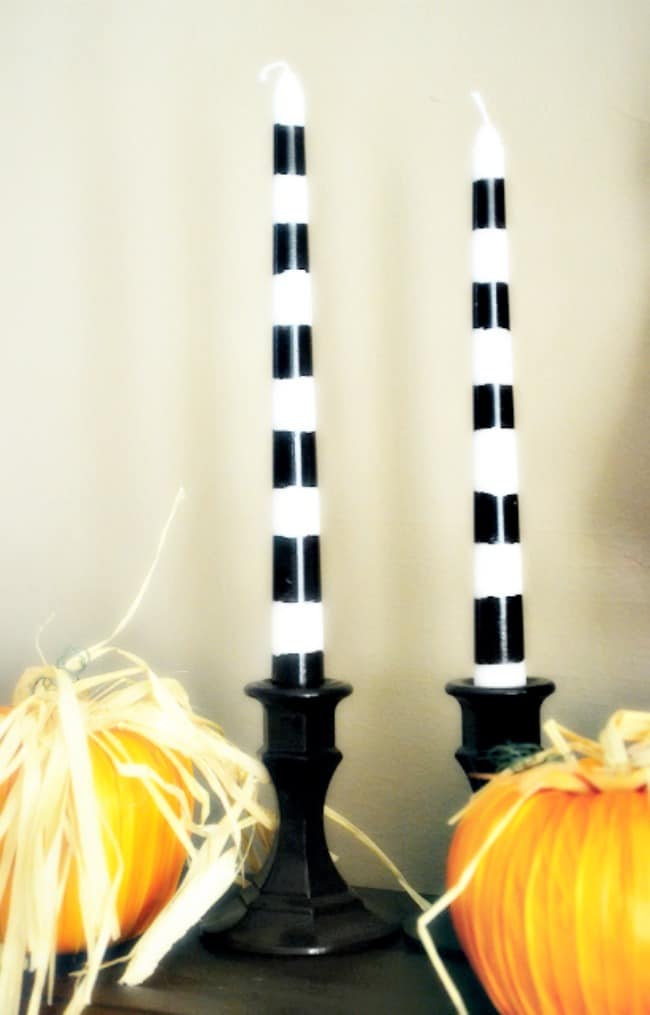 I realize we don't all have time to craft our own Halloween candles and holders so here are some awesome ones I found around the web.

This post contains affiliate links.
If you enjoyed this Halloween Candles & Holders DIY you might also like…
---