Get ready for spooktacular fun with these Halloween Crafts for Kids!


From creepy crawly creations to boo-tiful DIY decorations, discover the perfect projects to make this Halloween unforgettable.


Dive into our ghoul-tastic crafting ideas!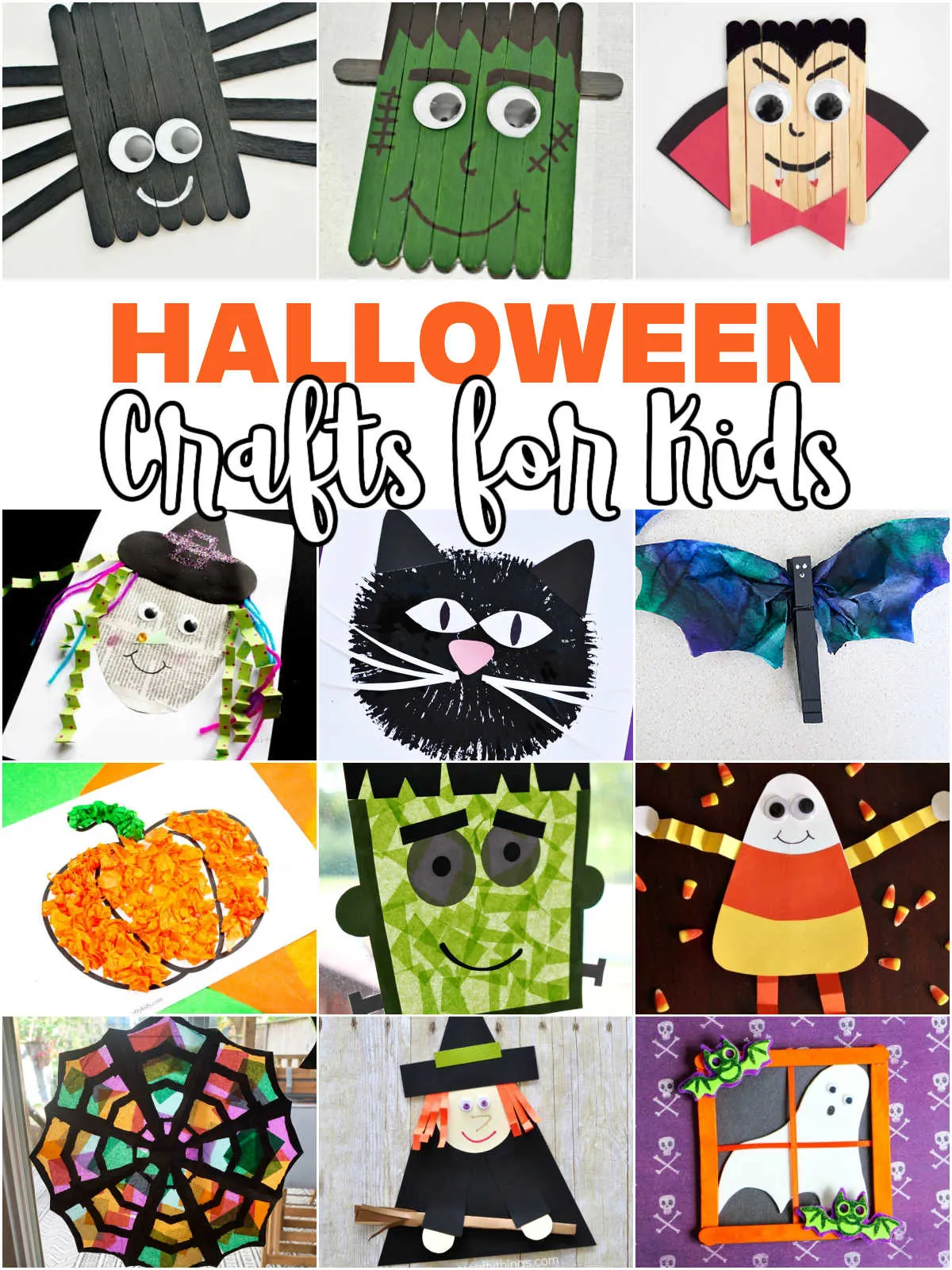 Halloween is just around the corner, and there's no better way to get into the spooky spirit than by getting creative with your little ones.


Whether you have pint-sized witches and wizards or mini monsters at home, Halloween crafts for kids are a fantastic way to bring the magic of the season to life.


In this blog post, we'll delve into a cauldron of crafty ideas that are not only frightfully fun but also easy and quick to make.


So grab your glue, summon your scissors, and let's embark on a Halloween crafting adventure that's sure to enchant kids of all ages!




Craft supplies you might need for these Halloween Crafts for Kids


paper plates
acrylic paint
cupcake liners
cardboard box




Why you'll love this post!


Frighteningly Easy: These craft ideas are designed to be simple and age-appropriate, ensuring that even the tiniest trick-or-treaters can participate. No need to be a crafting expert; these projects are accessible to all.

Endless Imagination: Halloween is all about letting your imagination run wild, and these crafts do just that. From creating eerie masks to decorating pumpkins with personality, your child's creativity will soar.

Budget-Friendly: We understand that Halloween can be an expensive time of year, but our crafts won't drain your wallet. Many of the materials can be found around the house or purchased affordably at your local craft store.


Searching for additional entertaining Halloween activities to captivate your little ones? Combine these Halloween-themed crafts for kids with complimentary Halloween scissor cutting practice, Halloween games, or a fun holiday treat idea for a ghoulishly good time


Halloween Crafts for Kids and Preschoolers


Halloween Crafts for Preschoolers


Books and Halloween crafts for kids make the perfect pair, like witches and broomsticks!


Incorporating books into your Halloween crafting adventures can take the experience to a whole new level of enchantment.


Not only does it enhance the experience but also promotes literacy, creativity, and a love for storytelling.


So, don't forget to grab a spine-tingling tale or two before you dive into your Halloween crafts for kids this season.


(You can click any of the book photos below to take you to the details about each book)
easy halloween craft, halloween party,fine motor skills,simple halloween craft,halloween spirit,fun halloween craft,spooky season,cute halloween craft,halloween craft ideas,perfect halloween craft,best halloween crafts,favorite halloween crafts