Donut hole acorns are so very simple to make and are absolutely irresistible to anyone who loves donuts and chocolate.


Of course, they also go great with a tall glass of milk.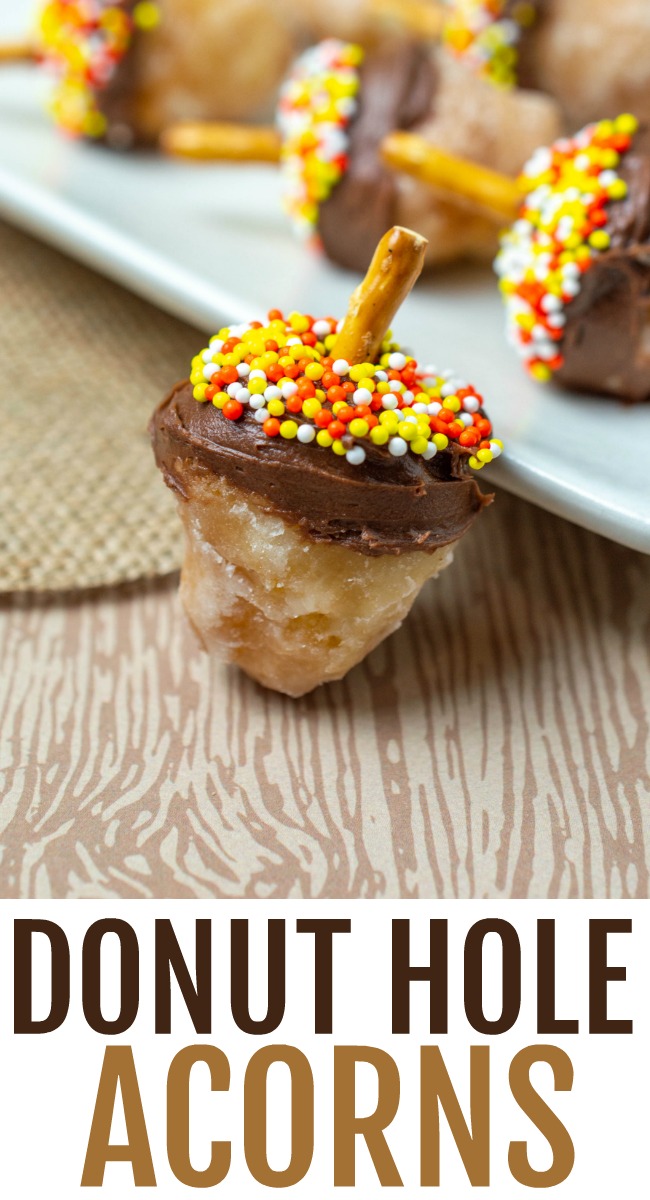 If you are looking for something sweet to munch on this fall, these Acorn Donut Holes are the easy go-to.


One that only requires 4 ingredients and no baking, but that all your family and friends are going to love.


A recipe, so simple to throw together, that you can even get the kids involved.


Ingredients you will need:


Glazed Donut Holes
Chocolate Frosting
Sprinkles
Pretzel Sticks


Directions for making Donut Hole Acorns


Spread approximately a teaspoon of chocolate frosting to the top ¼ of a donut hole.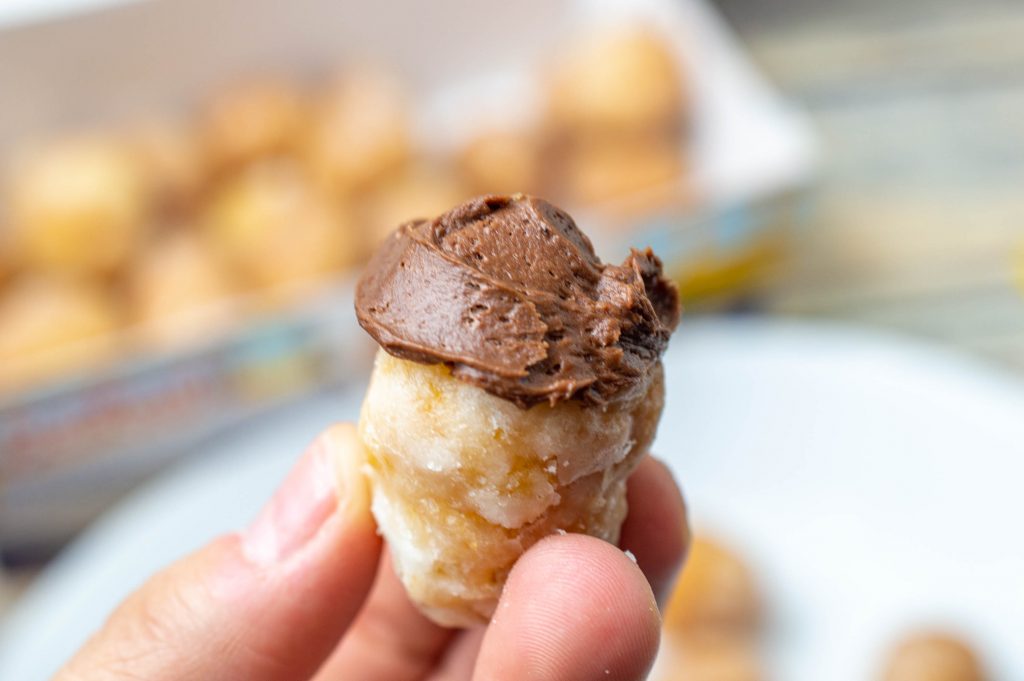 Put sprinkles in a small bowl and dip in the doughnut hole covering the frosting potion with sprinkles.


Break pretzel sticks in half and press a half piece into the top of the donut hole.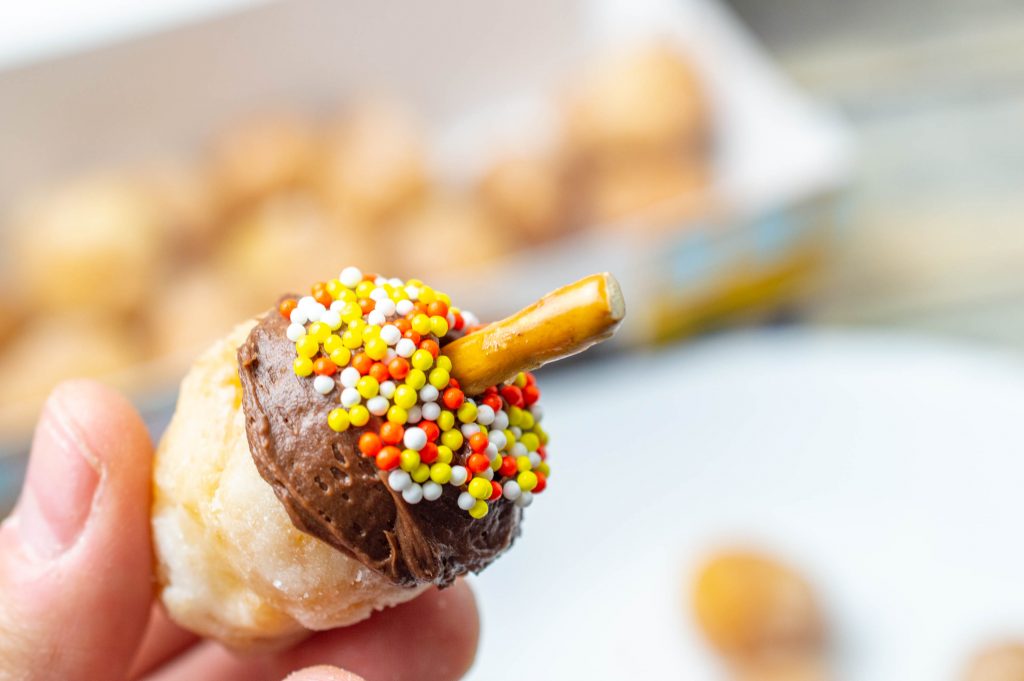 Notes:

You can dip the pretzel stick into a little bit of frosting before pressing it into the top of the "acorn" to help it stay in place.


This recipe doesn't include serving size, because you decide whether you would like to make just a few or the whole box.


The orange and yellow sprinkles make for a fun fall combination but if you wanted to stick to a real acorn look you could also use brown sprinkles. In addition, you could substitute the frosting for Nutella, yum!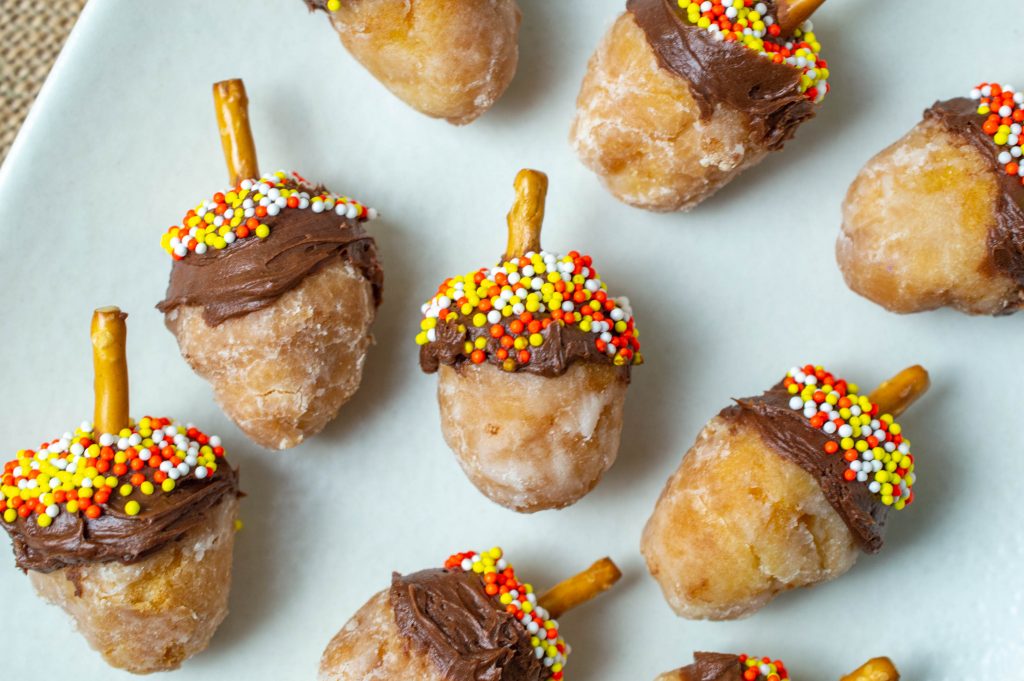 If you enjoyed these Donut Hole Acorns you might also enjoy these other treats for fall and Thanksgiving, don't miss them!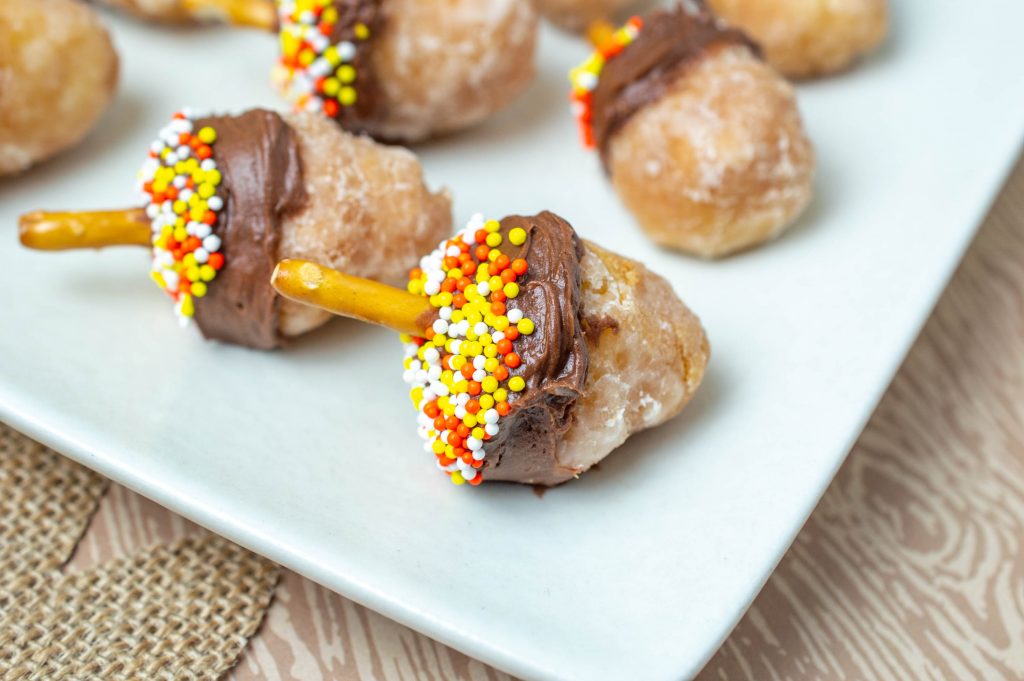 Want to print or save this recipe?