These melt-in-your-mouth coconut truffles (bunny tails) are a no-bake high energy healthy snack that is perfect for packaging up and gifting for the holiday too.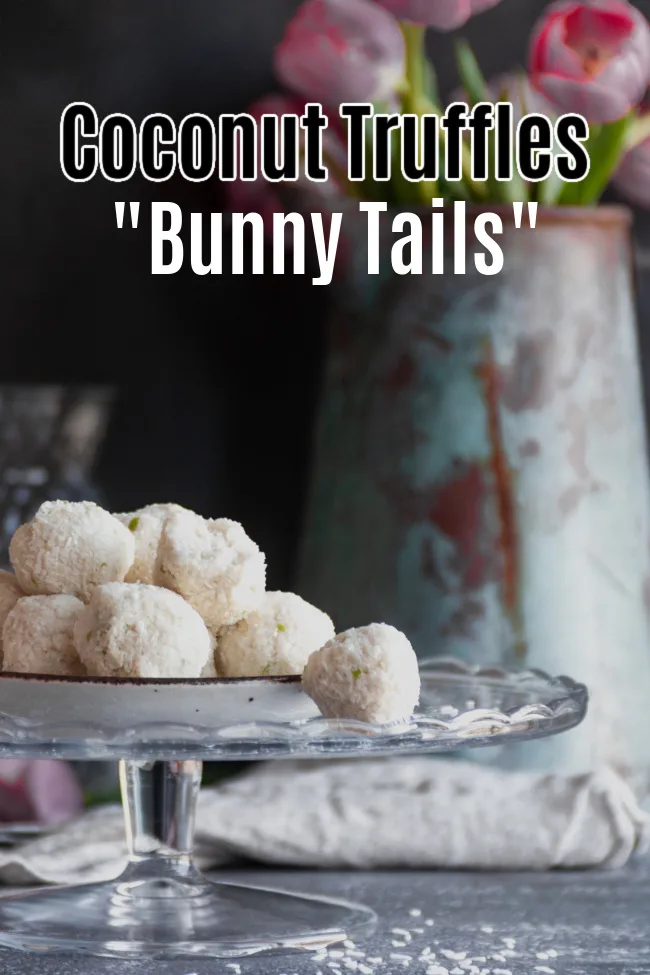 Raise your hand if you are a fellow coconut lover! These coconut almond balls taste just like Raffaello Almond Coconut Candy. If you are a fan you are going to love these!


They also happen to be naturally low carb, high in fiber, vegan, gluten-free, and so easy to make. No baking is required here!


These coconut apple bites are also easily prepared weeks in advance (just freeze in an airtight container). Which makes them perfect for meal prep, postpartum meal prep, breastfeeding snacks, workout snacks, or any other time you need a little energy boost.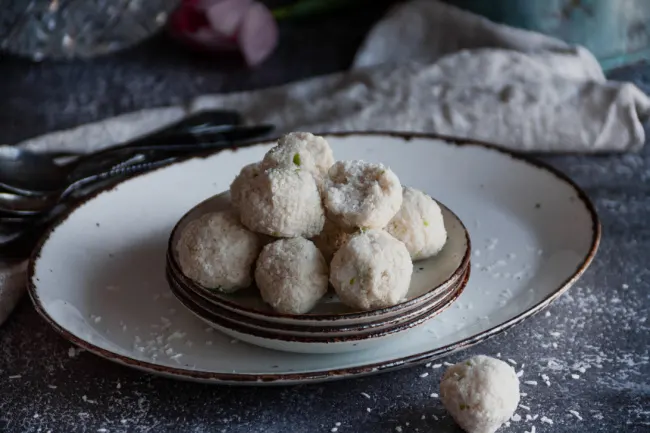 Ingredients you will need:

2 cups unsweetened shredded coconut (medium shredded is best)
½ large green apple (or 1 small), peel on, cut into chunks
4-6 tbsp maple syrup (add to taste)
3 tbsp virgin coconut oil
⅛ tsp sea salt
1 tsp pure vanilla extract
¼ tsp pure almond extract (the secret ingredient)


The secret to making these coconut truffles so irresistible is the almond extract. It really amplifies the coconut flavor and brings the bites to a whole new level. If you can't find almond extract, then you can leave it out. But it really makes a huge difference.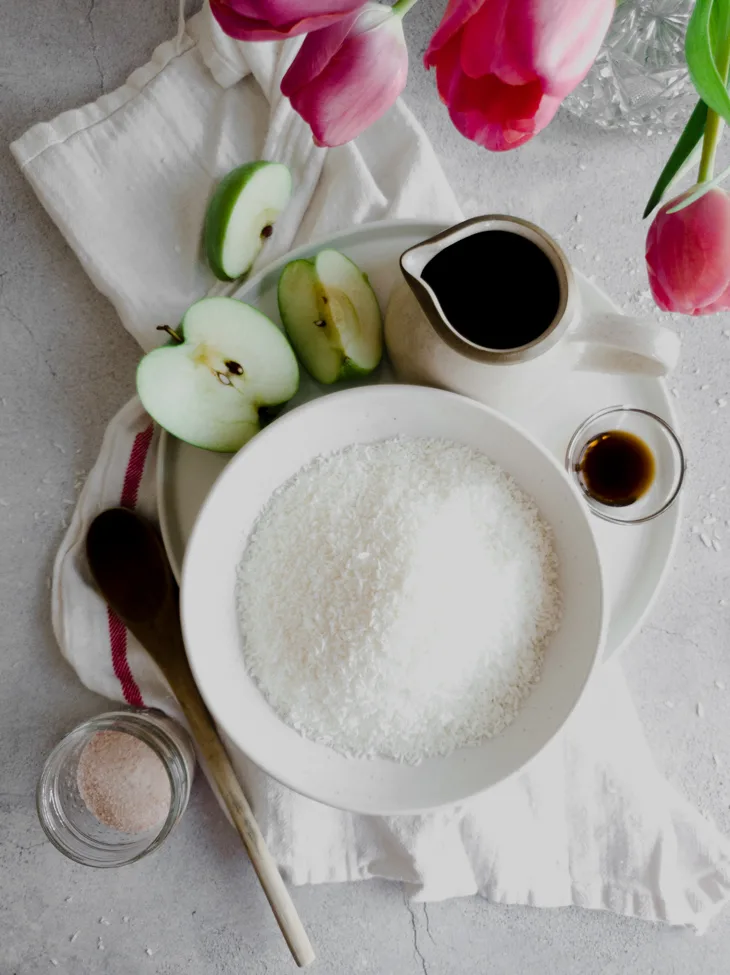 Tools you will need on hand:

How to make coconut almond balls!


Line a baking sheet or a large plate with parchment paper. Gather all ingredients and place them in a food processor or blender.


Note: Make sure you are using a freshly opened bag of shredded coconut. That way it is perfectly buttery and still moist. The longer you store coconut (especially unopened), the dryer and less tasty it becomes.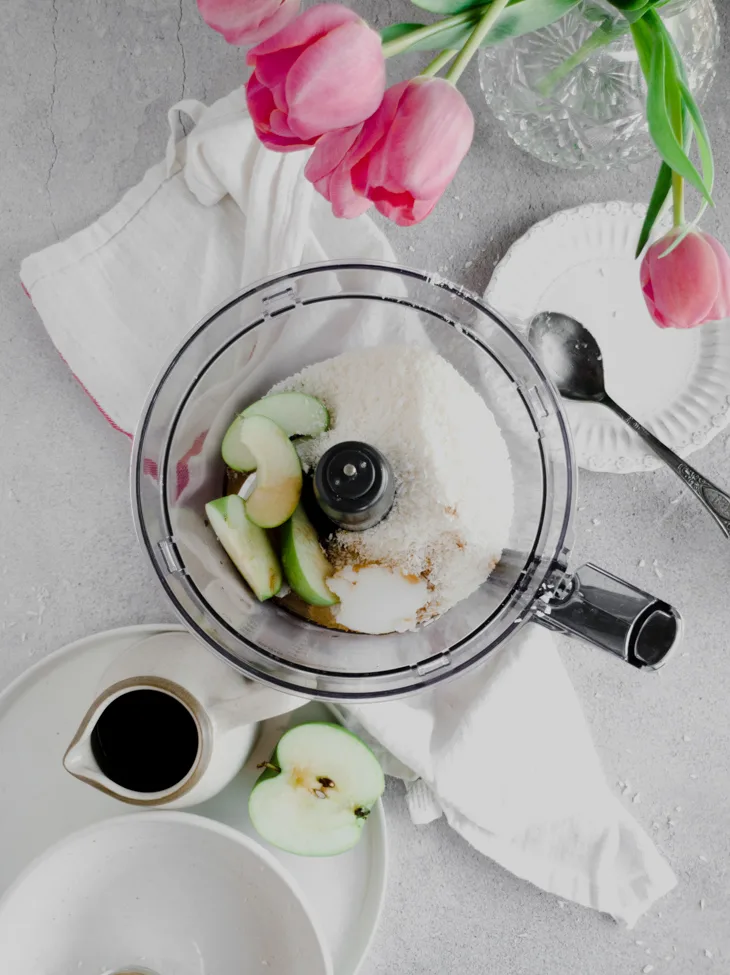 Blend the ingredients by pulsing everything together. You will need to pulse about 10-15 times. As you pulse, it will start to clump to the sides. Occasionally use a spoon to push everything back down so that it gets evenly blended. Halfway through, test for sweetness and add more maple syrup if desired.

Stop pulsing as soon as you are able to easily press the mixture into clumps with your hands.


Using a tablespoon to scoop out the mixture, press into balls with your hands. They may crumble a little bit but should hold their shape well.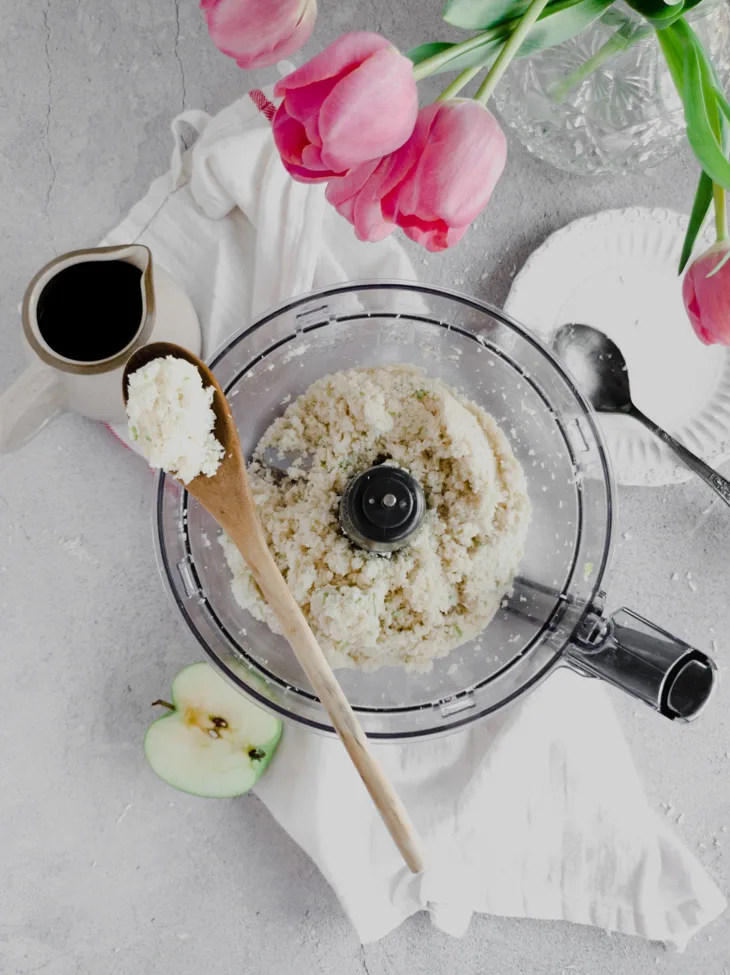 Place the balls on the prepared lined plate or baking sheet. Leave some space in between the balls so that they freeze individually. Place in your freezer for 15-20 minutes to set.

Enjoy! They are best enjoyed frozen or slightly thawed so you get that melt in your mouth texture.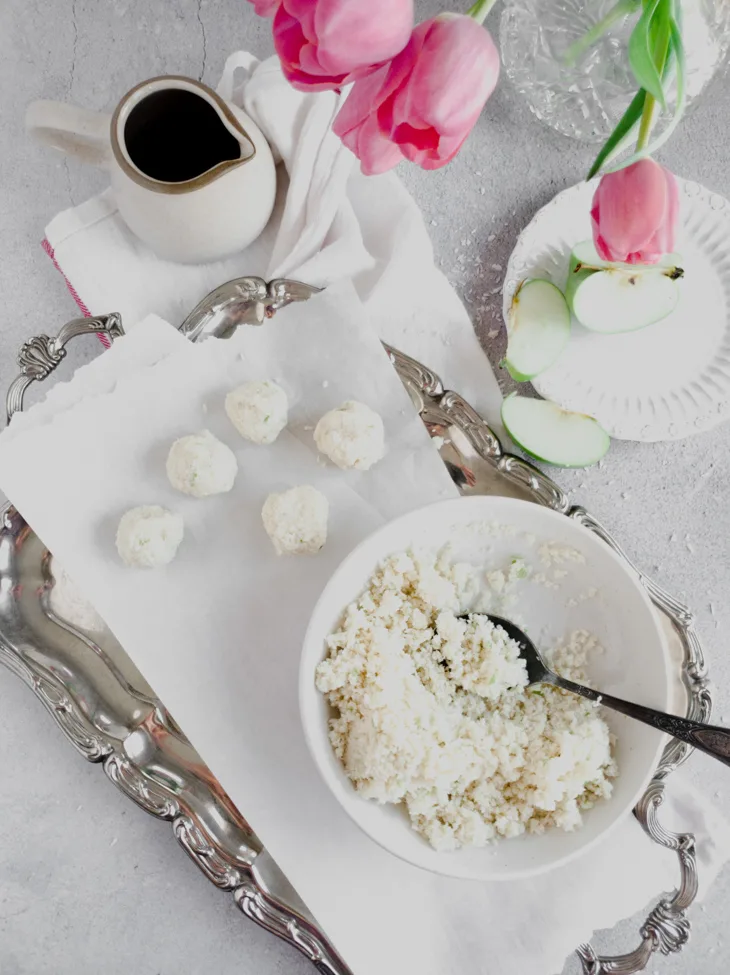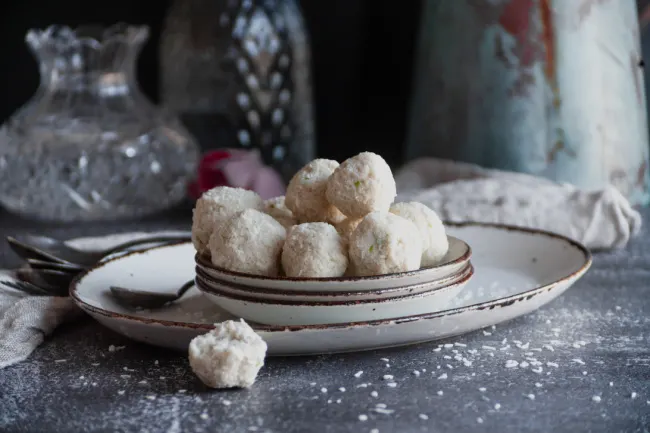 Can you freeze coconut truffles?

Yes! These are great made weeks in advance and stored in the freezer in an airtight container or freezer bag. Freeze as per recipe instructions so that they set individually, then transfer into an airtight freezer-safe container or freezer bag.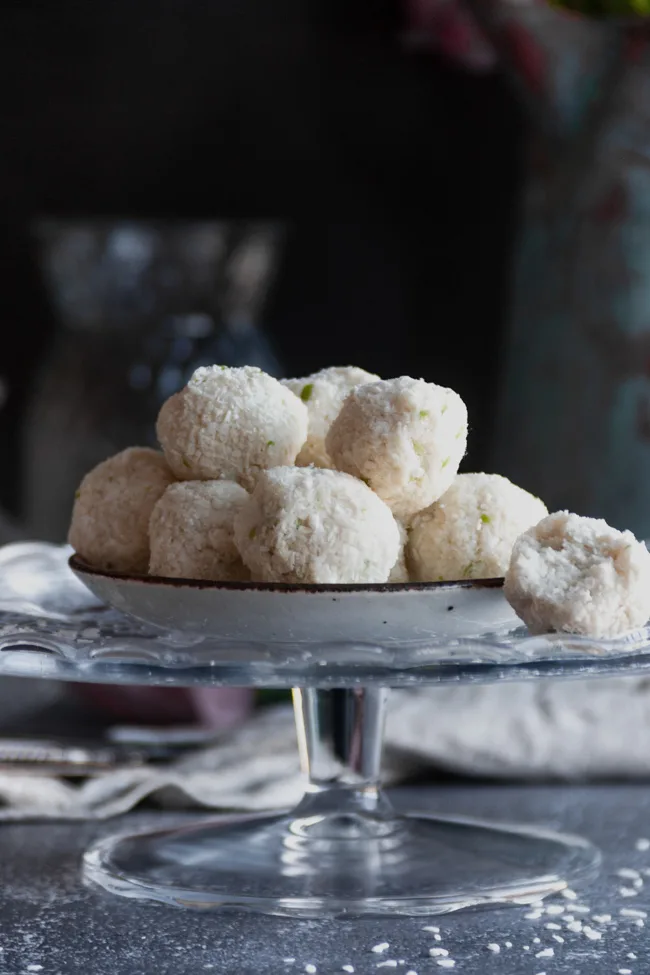 More Easy Snack Ideas

Want to print or save these coconut apple bites?