One of the perfect starts to any adult Halloween party is a jello shot but not just any jello shot. These spooktacular Halloween jello shots are right up any of your guests' alley.
A party without jello shots, well it's not really a party is it?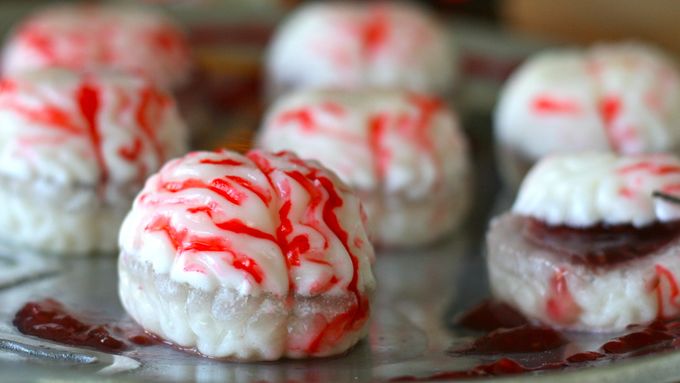 Make these ghoulish zombie snacks for your undead partygoers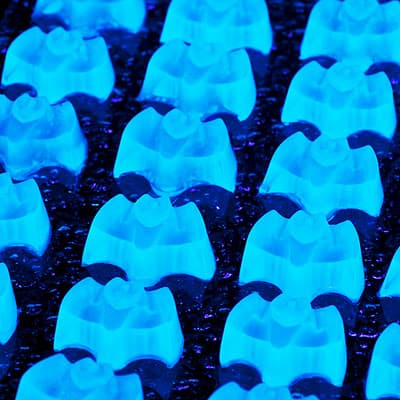 You will go batty for these glowing bats!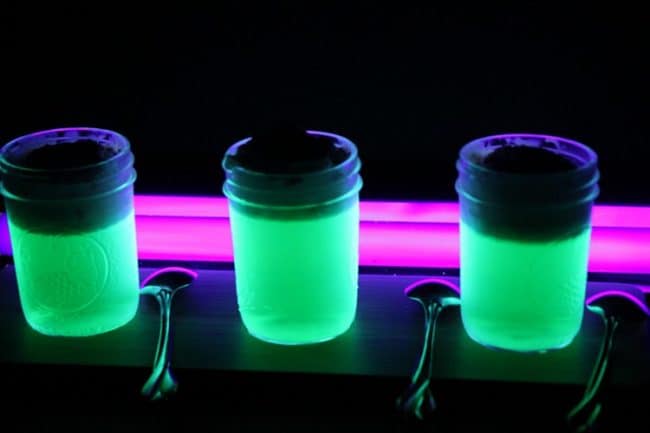 Speaking of glowing, these Glow in the Dark jellos also use tonic water. Your guests will LOVE them.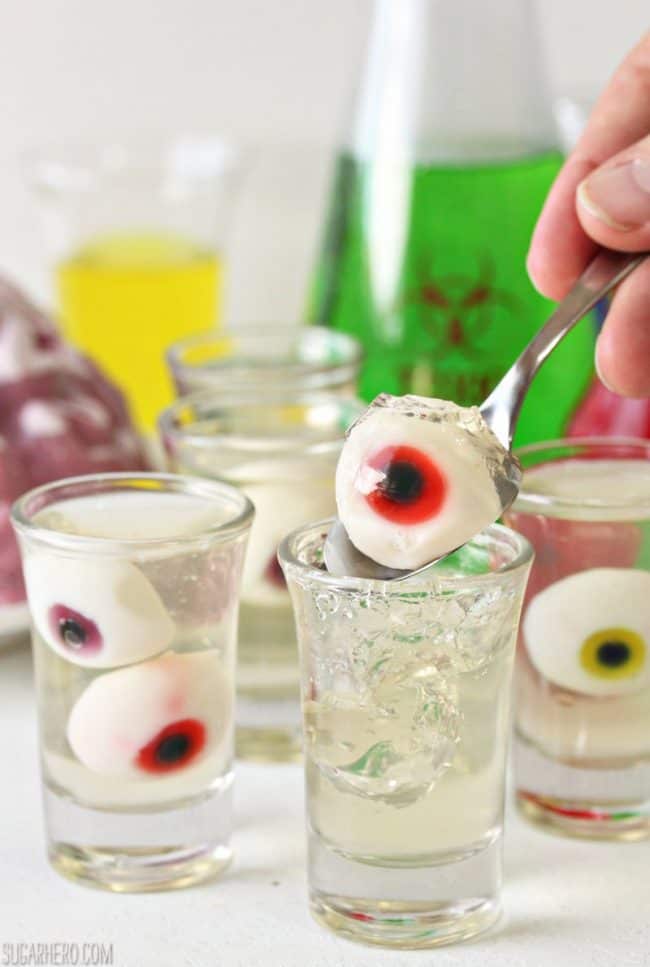 Want to have a little mad scientist fun? These floating eyeball jello shots are right up your alley.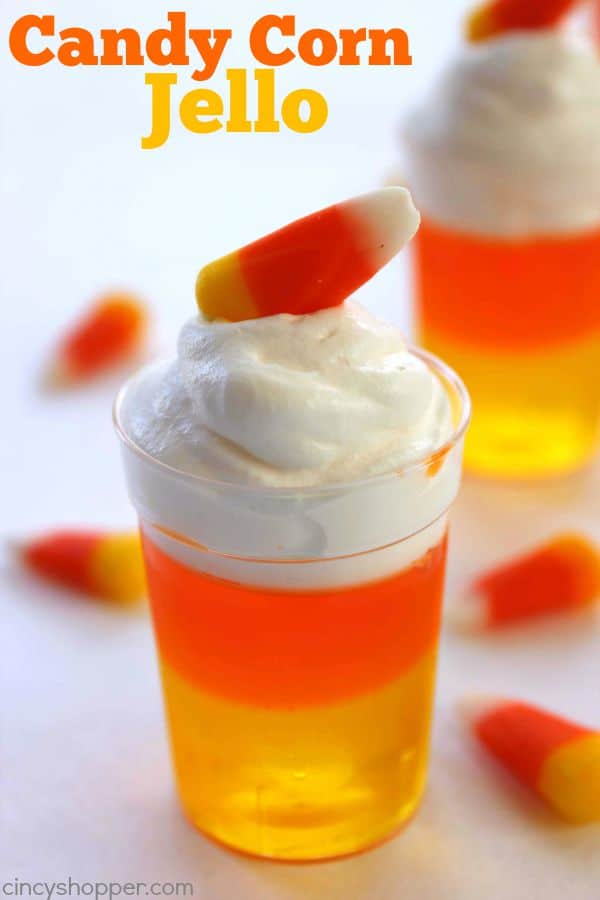 These simple Candy Corn Jell-O cups make for an easy and fun Halloween treat.
(This is just regular jello but can easily be changed up as a shot.)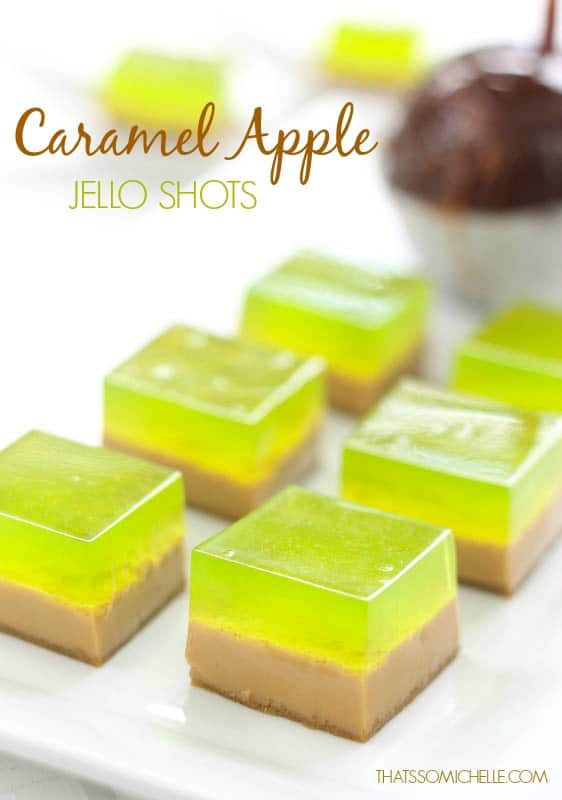 Jello shots with real apples, none of that fake flavoring. Yes!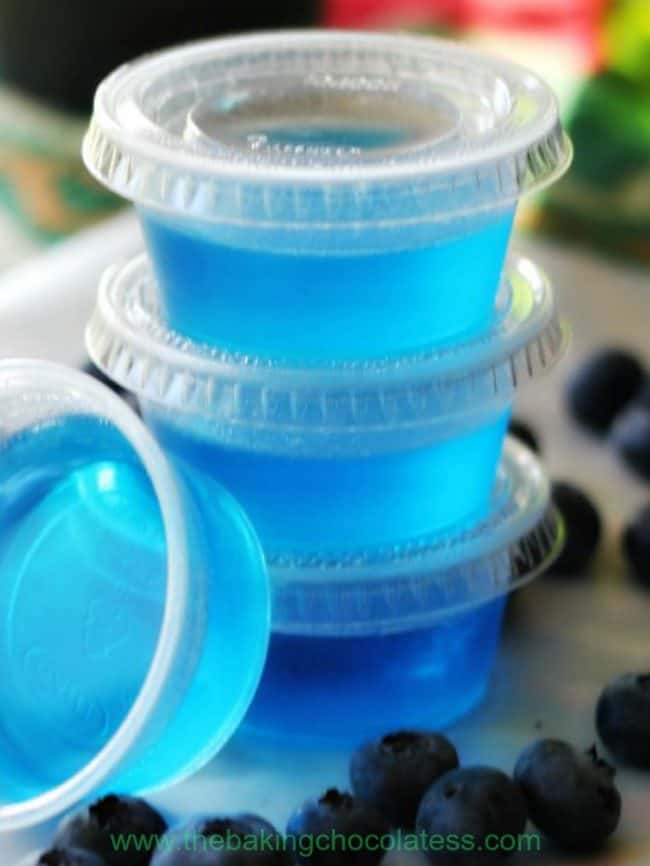 Full of blueberry flavor these Boo Berry Jello Shots are a party must.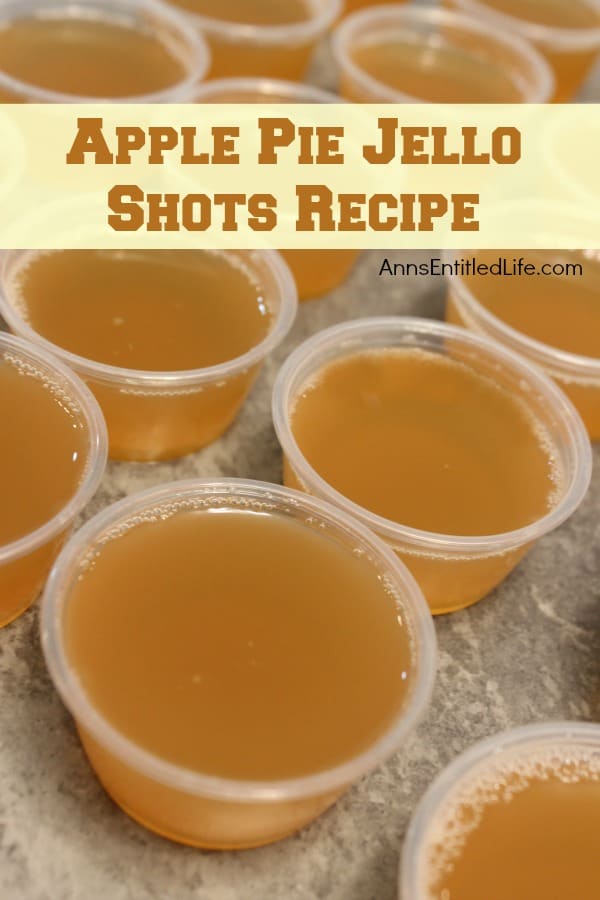 What is fall without Apple Cider? These Apple Pie Jello Shots are made with apple cider and a favorite if you are a cinnamon fan.

If you enjoy this Halloween Jello Shots post you might also enjoy these…
---