Recently, I posted up some fun Halloween drinks for adults but today I am back with some awesome Halloween drinks for kids.


You can't go wrong with witches brew and pumpkin's blood. Yum! So many fun ways to spook up your Halloween party table.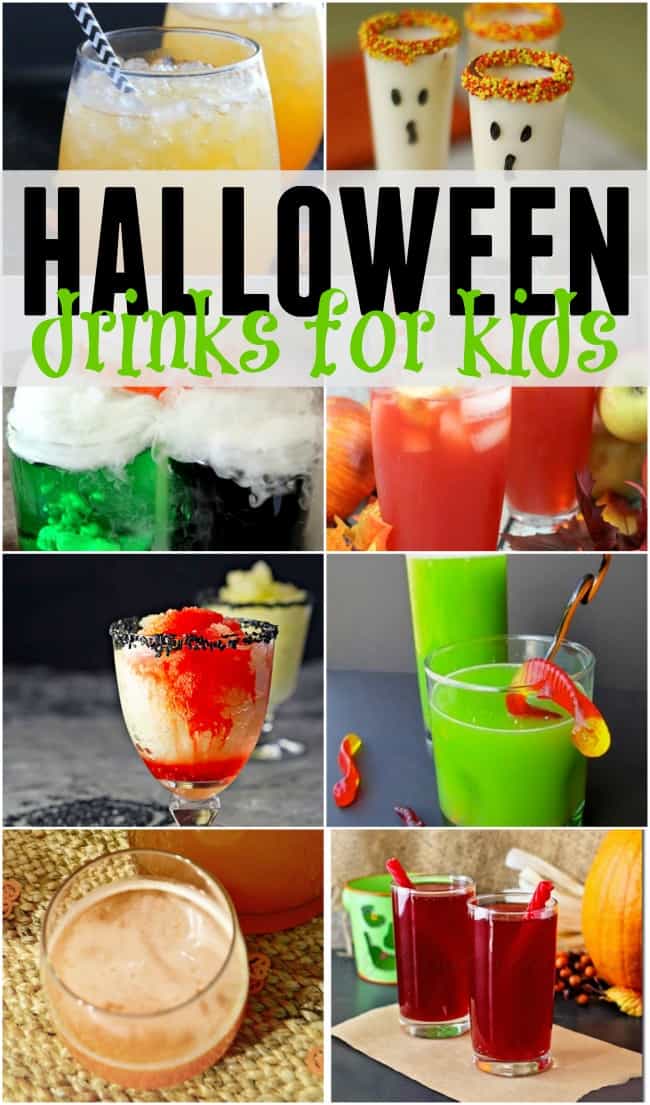 If you're hosting a Halloween party you're going to need some fun non-alcoholic Halloween drinks! We have you covered!


Get lots of fun Halloween drinks for kids recipes right here!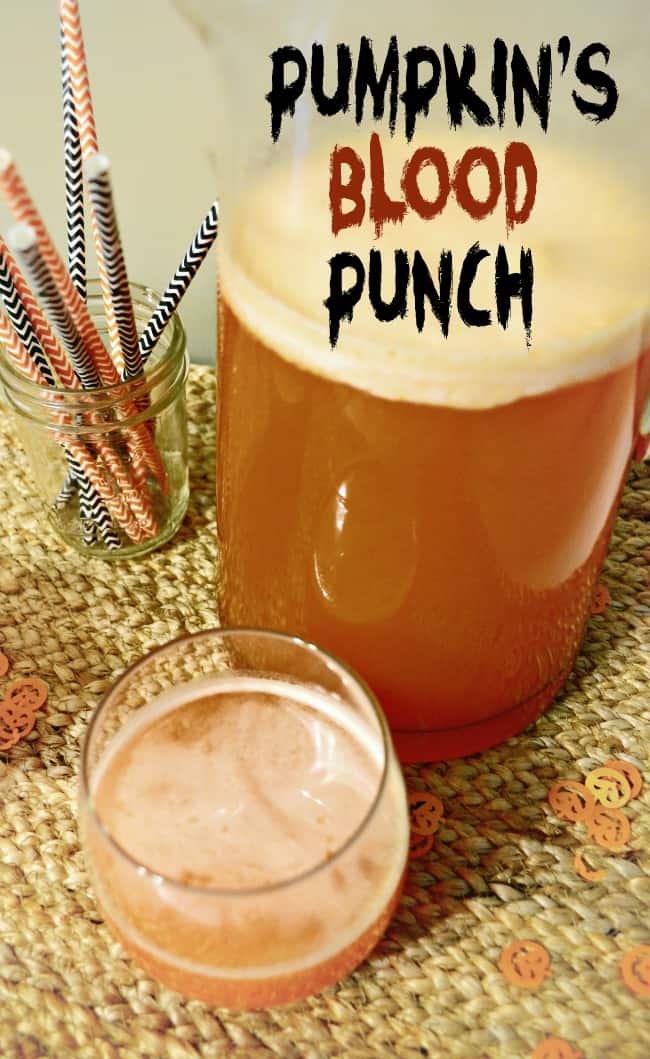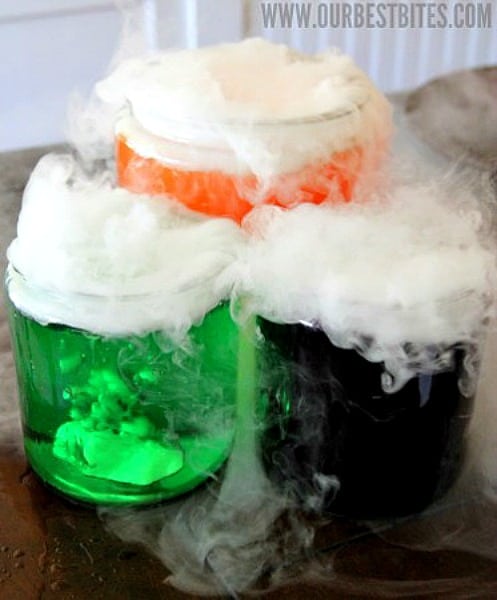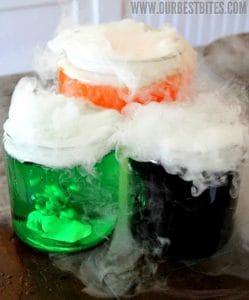 Mad Scientist Potion
Our Best Bites


This mad scientist punch is a delicious drink elixir — the perfect potion for a spooktacular Halloween bash.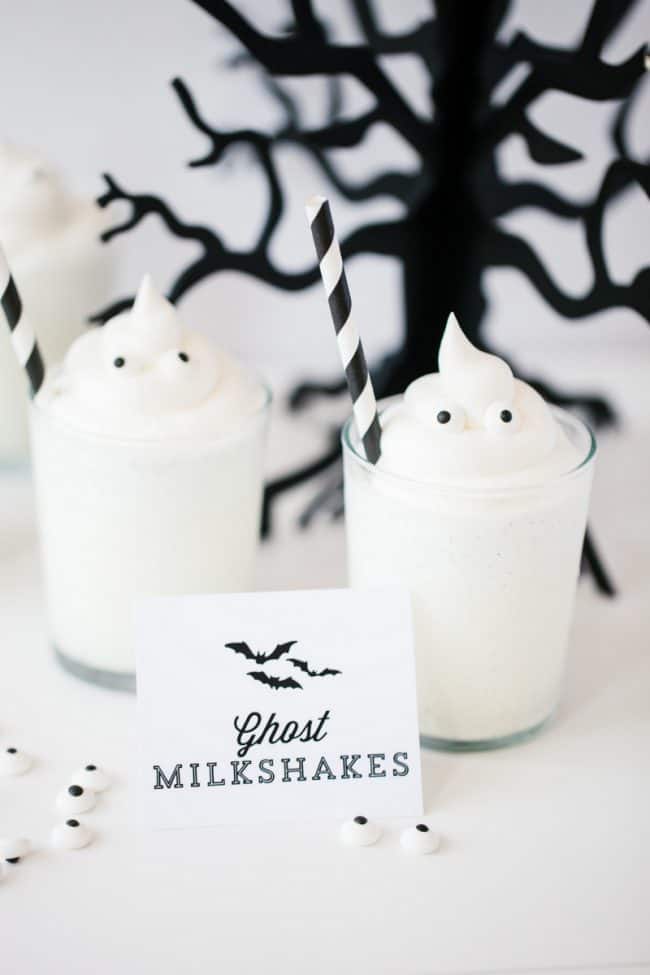 Ghost Milkshakes
The Tomkat Studio


Every kid loves a treat that stares back at them.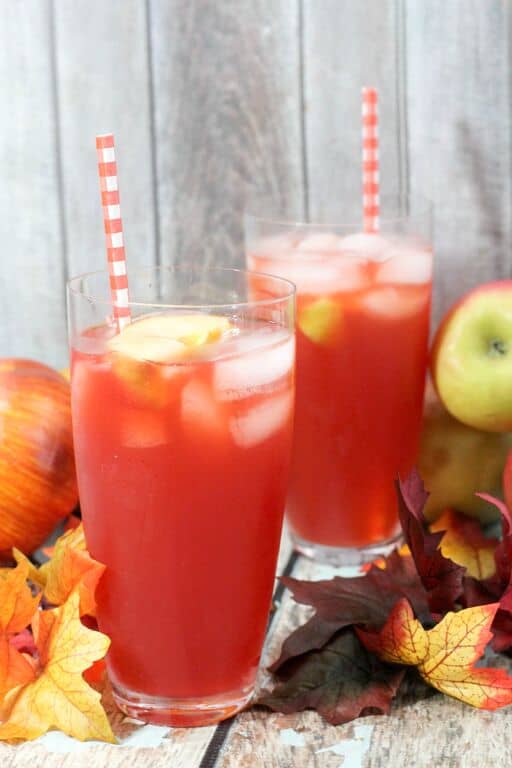 Poison Apple Drink
Our Family World


"A spin on the classic Poison Apple from Snow White. Except, of course, it won't make your kids sleep until some stranger comes to kiss them! That would just be creepy! I love this particular Halloween drink for kids because it's really like two drink recipes in one. First, you'll be making your own cider. Yum, right? Then, we'll tell you how to blend it together to create the Poison Apple drink!" – Our Family World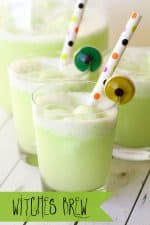 Witches Brew
Lil Luna


"Everyone Loves This Fun And Festive Lime Flavored Witches Brew Punch! It Only Requires THREE Ingredients And Literally Takes A Minute Or Two To Put Together. You Can Even Jazz It Up With Fun Straws And Spooky Gummies For Your Halloween Parties And Get Togethers!" – Lil Luna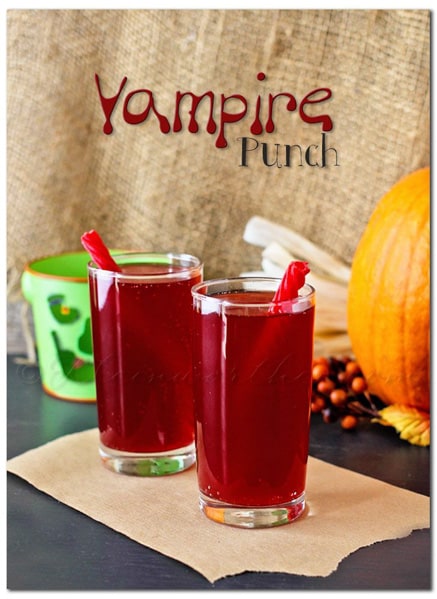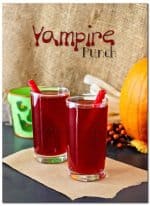 Vampire Punch
Kleinworth Co


Make this Vampire Punch with V8 Splash and club soda for your Halloween party. Spooky, festive and delicious – a hit with both kids and adults!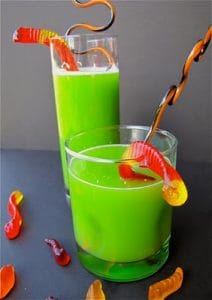 Swamp Juice
Susi's Kochen Und Backen Adventures


Such a creepy beverage should only be served at Halloween, but trust me your kids will ask for them a lot.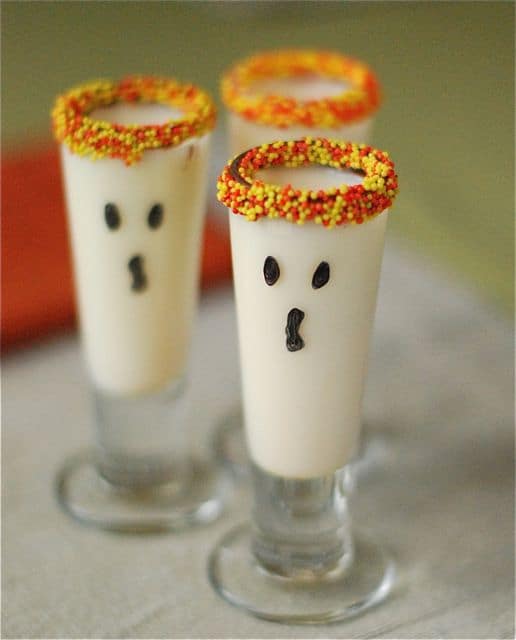 Milk Shooters


This specific recipe is no longer available online but you can find a similar milk shooter recipe at Juggling Act Mama.


These cute Halloween milk shooters combine two of my favorite ideas, rimming a glass with nonpareils and turning a regular glass of milk into a cute glass of ghost milk.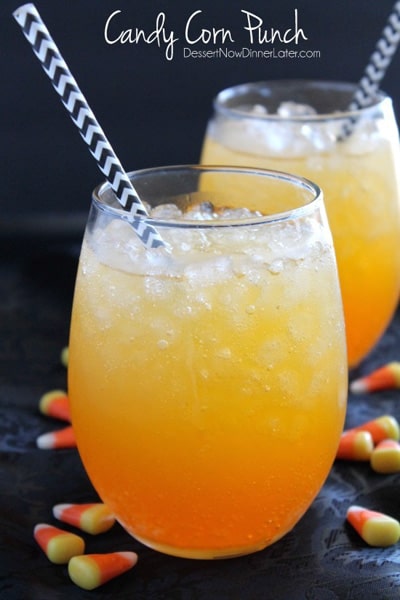 Candy Corn Punch
Dessert Now, Dinner Later


"Layered drinks can be so fun for parties, and this Candy Corn Punch is perfect for Halloween!" – Dessert Now, Dinner Later


Did you love these Halloween drinks for kids? You might also like…


---
Halloween Party Games for Kids
Cute Healthy Snacks for Kids
Quick Halloween crafts for kids, 30 minutes or less!