This Christmas craft is super simple and great for preschool kids too.
I love these kinds of crafts so that I can write the date and remember how small their hands once were.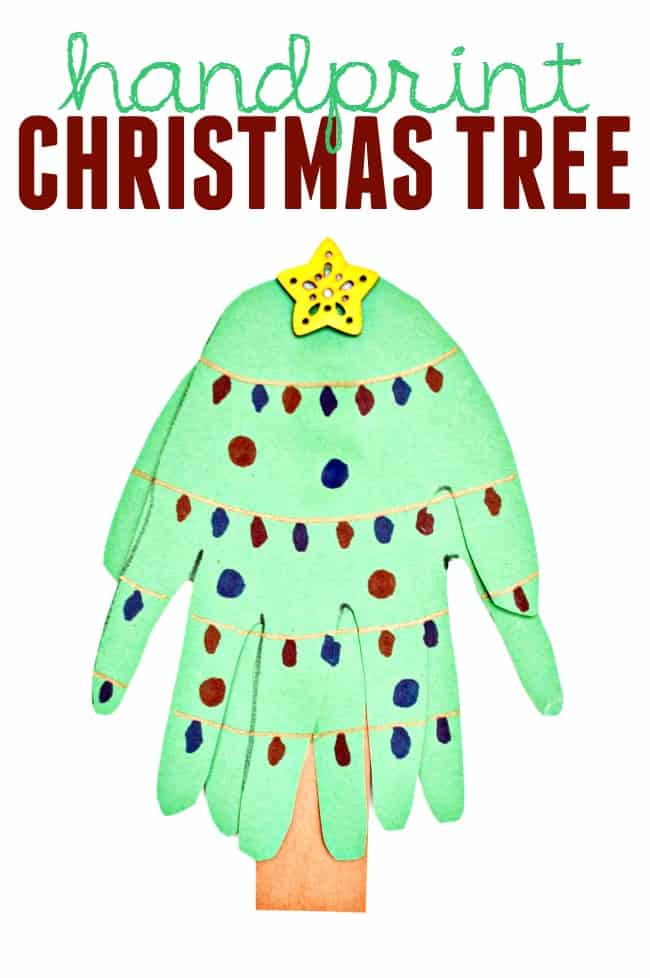 SUPPLIES:
(This post contains affiliate links.)
DIRECTIONS:
Start off by tracing each hand on a piece of green construction paper.
Also, cut out a rectangle of the brown construction paper for the tree base.
Turn the handprints upside down and glue them onto the base.
Now you are ready to attach the star and using markers draw on the ornaments, garland, etc. You could also draw on the star too. Another alternative is using pom poms for the ornaments.
Finally, if you want to turn him into an ornament attack some ribbon. My star has some holes in it but you could also hole punch a spot at the top to attach the ribbon.