This Popsicle Stick Reindeer is a cute and easy Rudolph inspired Christmas craft that kids of all ages will enjoy.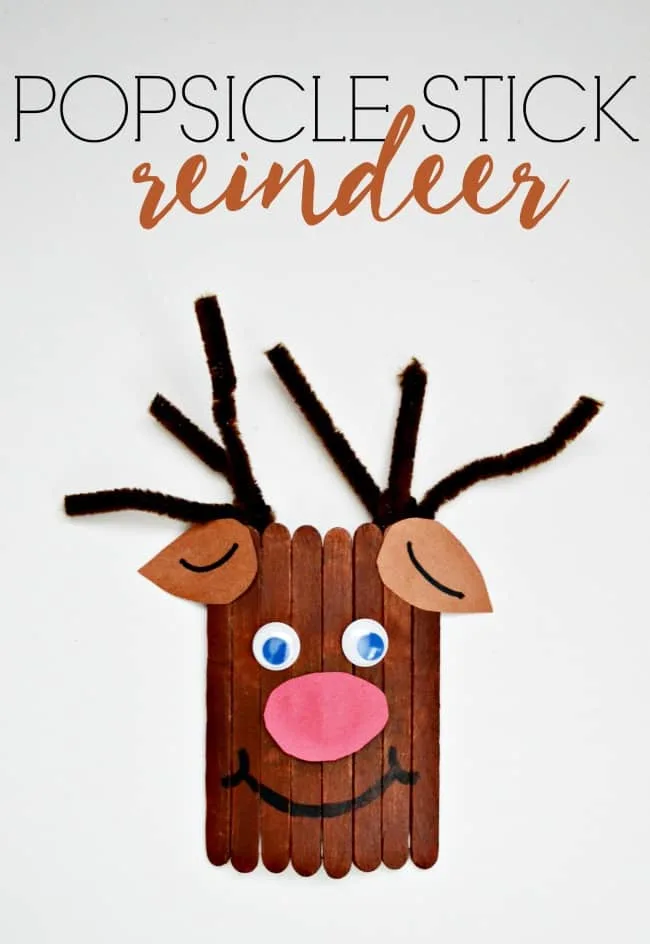 Materials you need to make a Popsicle Stick Reindeer:


How do you make a reindeer out of Popsicle sticks?


Start off by cutting out a red nose and brown ears using construction paper. Use 2 brown pipe cleaners to make the antlers. I just cut 1 in half and then twisted one half around the top of the other half.


Paint 8 craft sticks brown. If you want to make the whole process easier, especially if you are crafting with a whole group of kids then you can purchase already brown craft sticks.


Glue on the craft sticks to your card stock or cardboard. It really doesn't matter what you use for the backing just as long as it is strong enough to support the sticks. Also, make sure that you cut your backing so that it's no longer or wider than the Popsicle sticks. Allow to dry!


Now you can attach the reindeer's nose, eyes, ears and draw on his mouth.


Once the face is fully dry flip over and attach the antlers. Sometimes glue and pipe cleaners can be tricky. This process would be easier with a hot glue gun if you have one handy.


Finally, if you want to turn him into a magnet I recommend a .75 inch adhesive magnet to hold it up. You could also attach some ribbon and turn him into an ornament.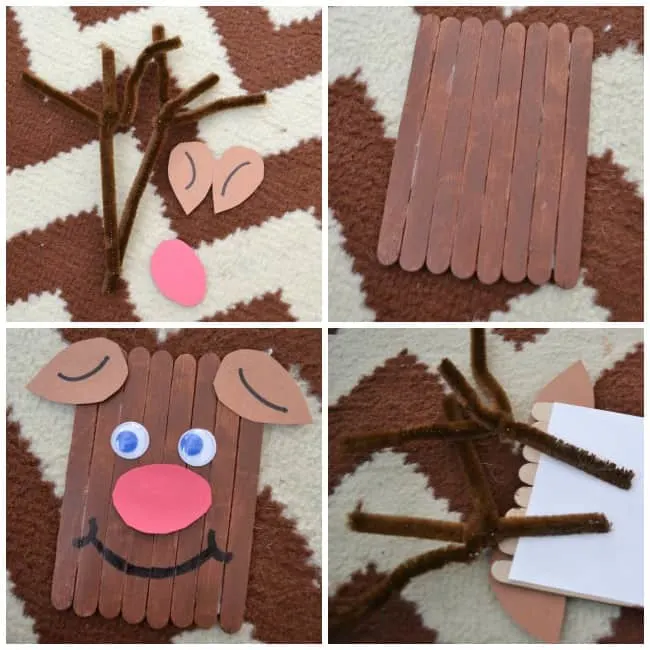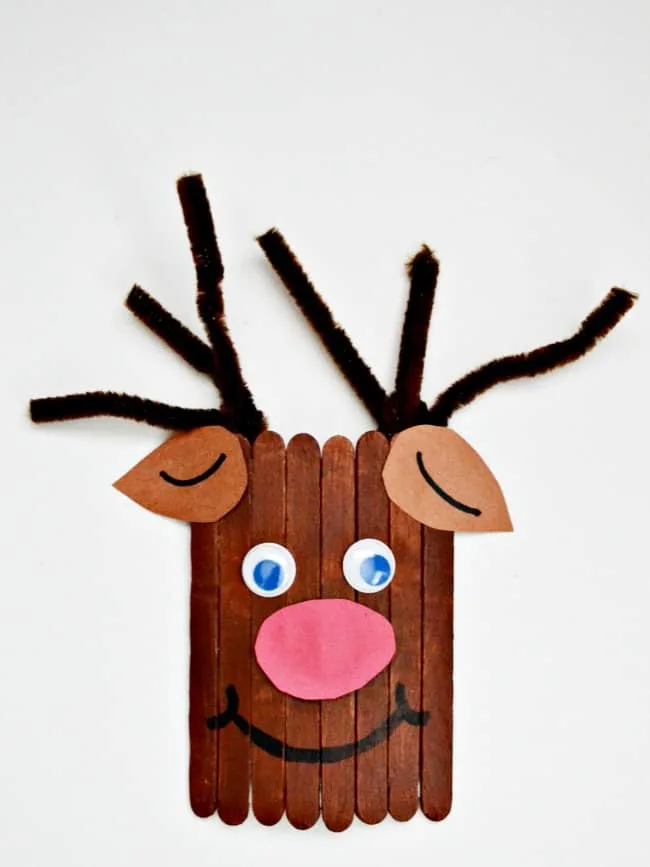 Even more Christmas popsicle stick crafts you don't want to miss out on this holiday season.


Want to print this Popsicle Stick Reindeer Craft?