This homemade crunchwrap supreme is loaded with seasoned beef, cheese, lettuce, tomatoes, sour cream, and a crunchy tostada that makes for an even better copycat version to satisfy all your Taco Bell cravings.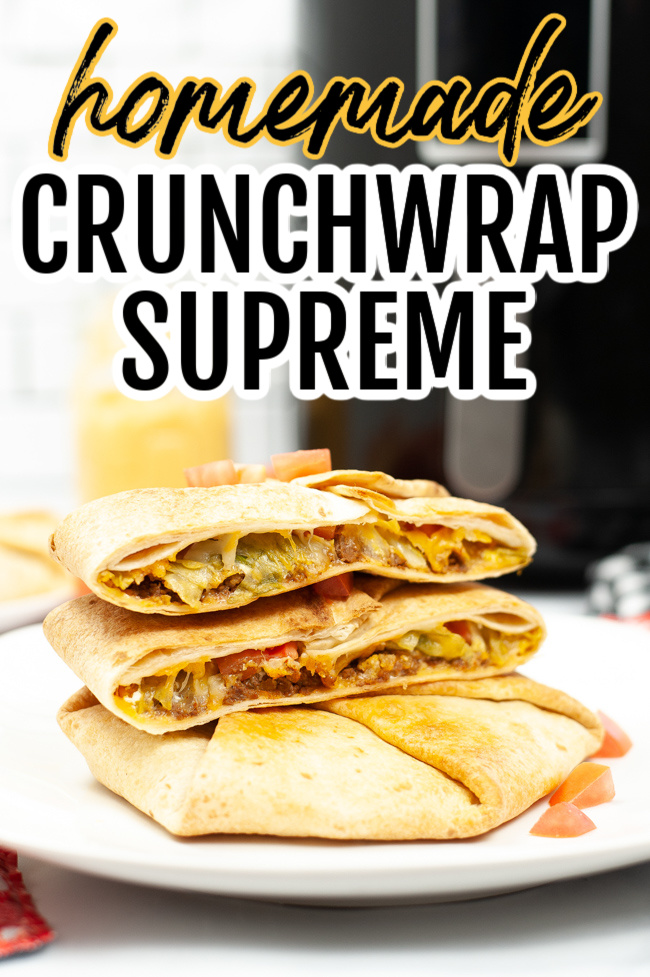 If you love yourself a delicious Taco Bell Crunchwrap then you definitely want to give this recipe a try.


I promise you that this one is even better (and cheaper) and your family is going to want them on the list all the time.


We have them on repeat at our house probably at least once every couple of weeks.


I mean it truly doesn't get much better than having a homemade crunchwrap supreme that you can customize to your own preference.


I have found that with most copycat versions of fast food, they taste even better, no reason to hit the drive-thru when it is being made this good at home!


You can adjust the toppings to fit the needs of what each family member likes or substitute for healthier options like low-fat cheese and sour cream. You could even swap out the tortilla for a wheat version.


What is a crunchwrap?


First, I feel like I should start off by saying, where have you been? But no, if you have never had one, maybe you don't eat fast food or you don't have a Taco Bell nearby, then you are in for a treat.


This little tasty goodness is everything you love about crunchy and soft Tacos but combined into one delicious flavor-packed wrap.


I think that is when the magic happens when you go to put it all together.


The 2 secret ingredients that make this crunch wrap the hit that it is, the nacho sauce and that crunchy layer of perfection with the tostada mixed with the softer outer shell. So good!


You can make this delicious crunchwrap at home with these simple ingredients and easy to follow steps.


What do you need to make a Homemade Crunchwrap Supreme?


1/2 pound of ground beef (mixed with taco seasoning if you prefer)
1/2 cup of nacho sauce
1/4 cup of diced tomatoes
1/4 cup of sour cream
1 cup of shredded lettuce
3 burrito size tortillas
3 tostadas (this recipe yields 3 crunchwraps)
taco sauce (optional)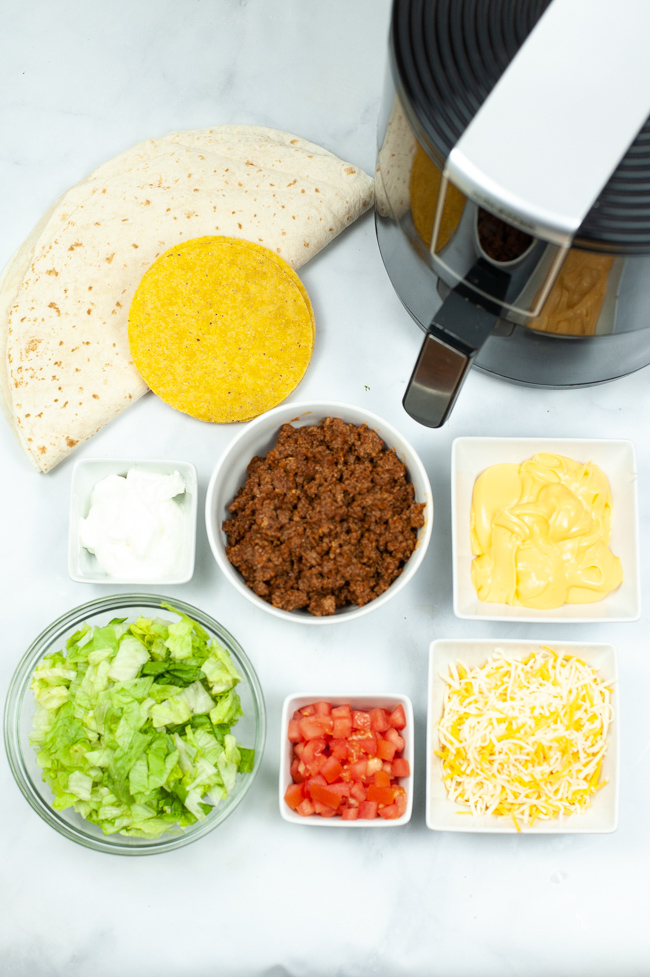 How to recreate Taco Bell's Crunchwrap Supreme at Home


Step 1: Brown your ground beef (can be subbed for ground turkey, chicken, etc), mixing it with taco seasoning if you desire. I personally am not a huge fan of taco seasoning but my family is so sometimes I use it and sometimes I skip it.


Step 2: Add 2 tablespoons of nacho sauce to the center of the burrito size tortilla and top nacho sauce with your taco meat.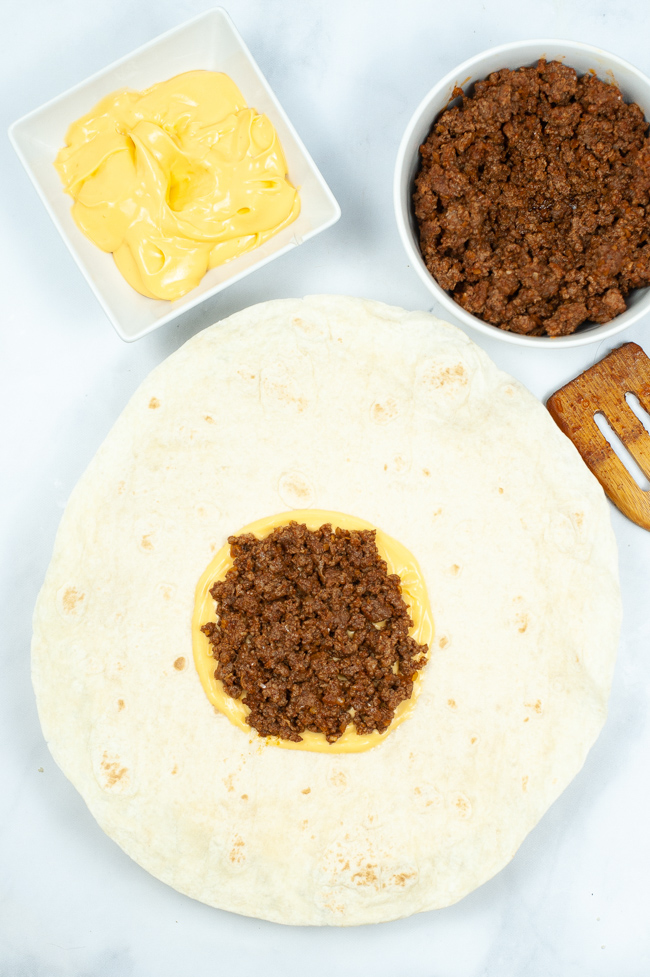 Step 3: Cover a tostada with sour cream and place on top of taco meat, sour cream side up.




Step 4: Top sour cream with lettuce, cheese and then tomatoes, this is where I like to add taco sauce as I prefer it over using taco seasoning.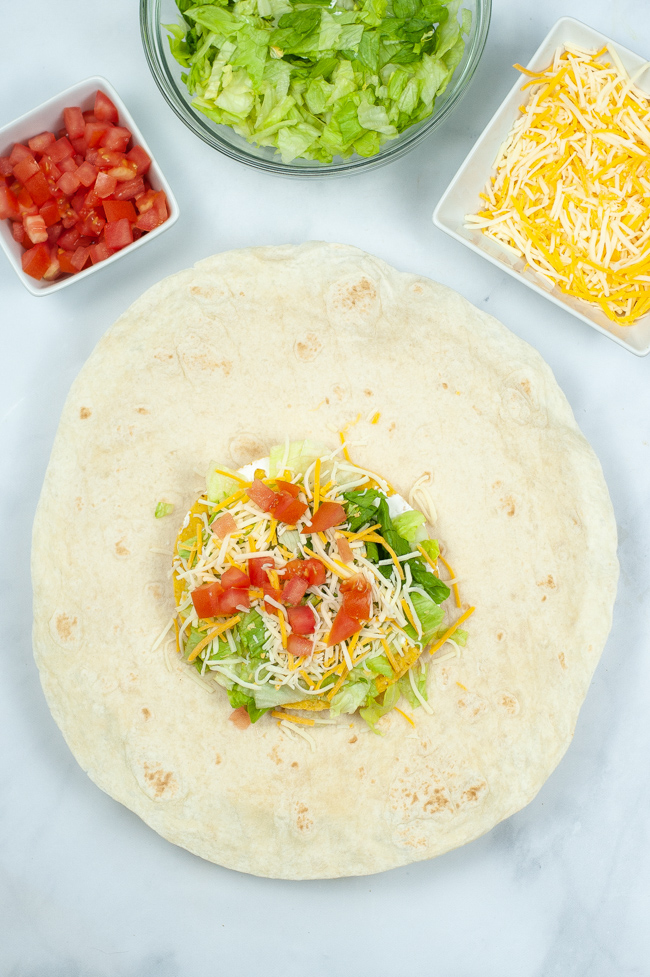 Step 5: Fold in tortilla layering each edge over the other until burrito shell is closed.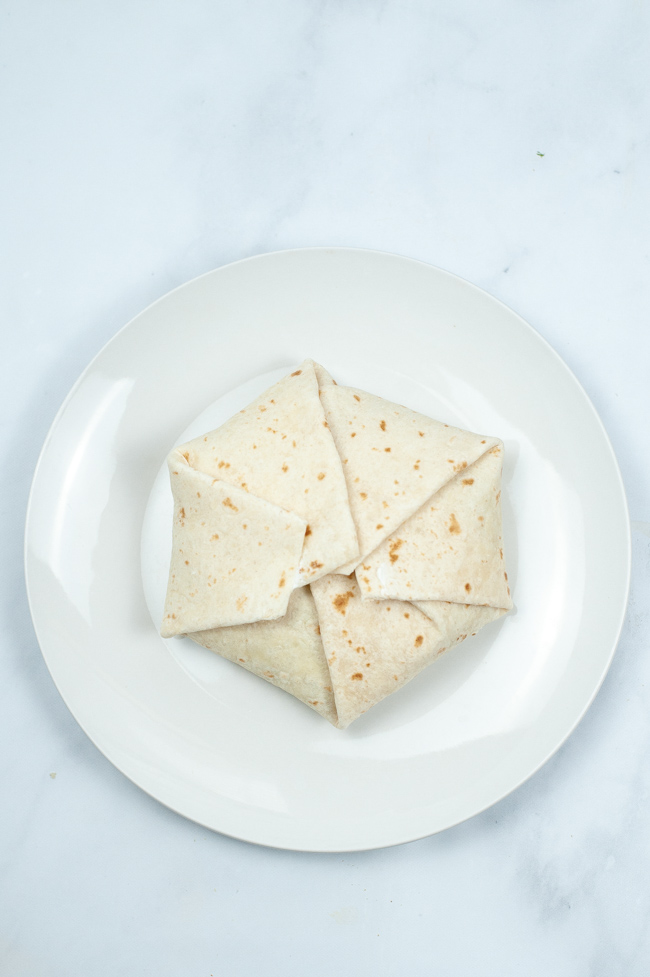 Step 6: In the next step you can use a pan or your air fryer, which is my preferred method, either way, you will want to coat them with a little bit of nonstick spray and place the crunch wrap folded side down. Spray top with just a tiny bit of oil and cook until browned.

Using the air fryer it would be 350 for about 7 minutes then flip and cook on 350 for another 3 minutes.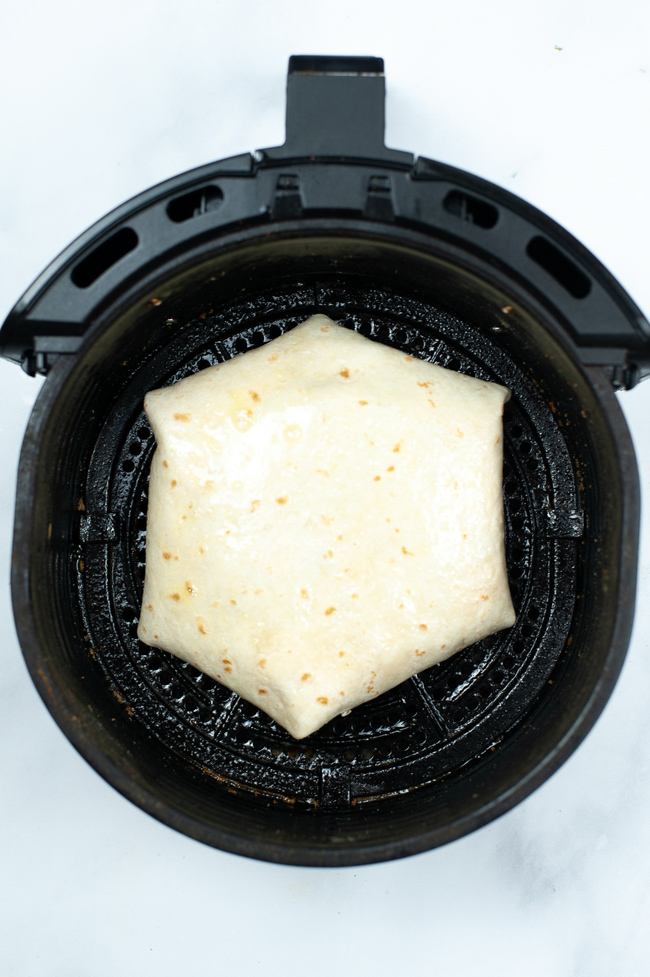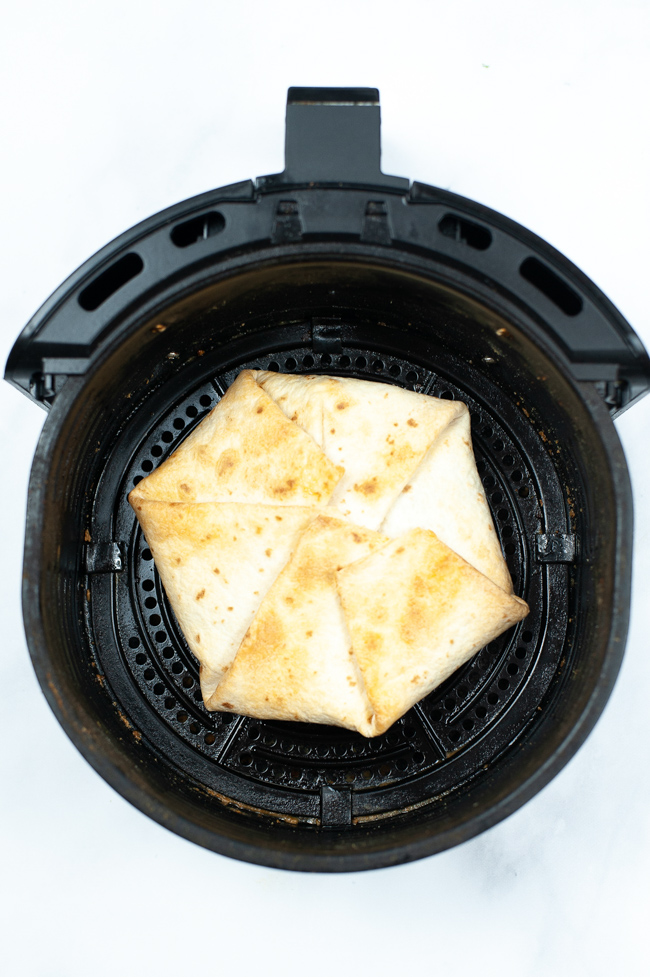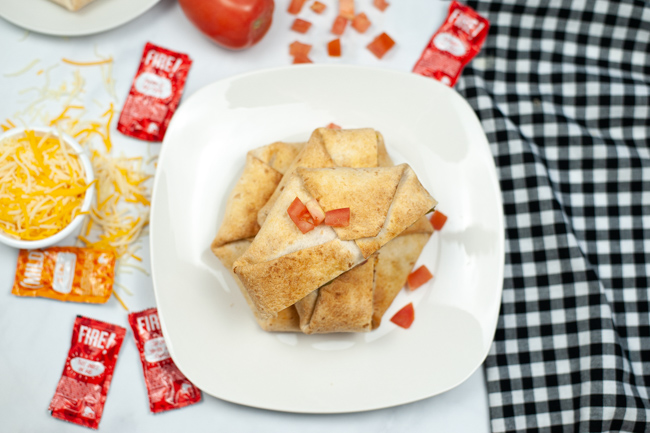 Tips and FAQ about Homemade Crunchwrap Supremes


These are best enjoyed fresh as they have fresh veggies and sour cream in the ingredients but they can be eaten as leftovers too. You will just need to reheat them in the microwave. Just know that the lettuce will not be crisp like fresh crunch wraps.
If for some reason you can't find tostada shells you can substitute them for tortilla chips. Just break them into pieces and layer the same as the tostada. You can even substitute the tostada for Doritos and they are just as yummy.
Keep your fillings to a minimum otherwise you will run into an issue with overflow.
If you do run into overflow issues or just want to make an overly filled crunchwrap I have taken torn pieces of another tortilla and layered it on top and then folded around it.
Some options to make these a bit healthier: You can swap out the tortillas for carb-balanced tortillas, skip the sour cream or replace with yogurt, and/or leave the nacho cheese out.
If you want to make them fully vegetarian you can swap the ground beef out for refried beans.
If you like a little more crunch to your homemade crunchwrap supreme then you can fo sure add a extra layer of tostada shell.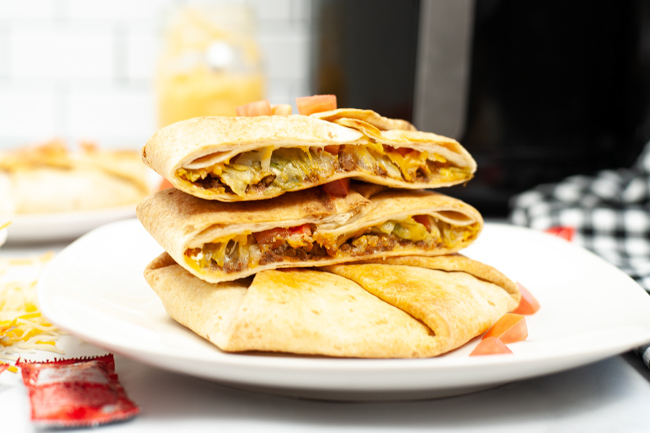 Even more delicious copycat recipes you don't want to miss!


Want to print or save the recipe to the homemade crunchwrap supreme?