I don't know if I have mentioned it before but Starburst is one of my all-time favorite candies. I happen to have a few packages stashed away in my nightstand, right now, for safe keeping.
Well, guess what I found while pursuing Target, which I do often by the way. Juicy Fruit® Starburst gum!!! Yes, my childhood gum has come out with a Starburst gum. They know what's up!! So needless to say I needed an excuse to buy a bunch of packs of gum, hello Valentine class treats.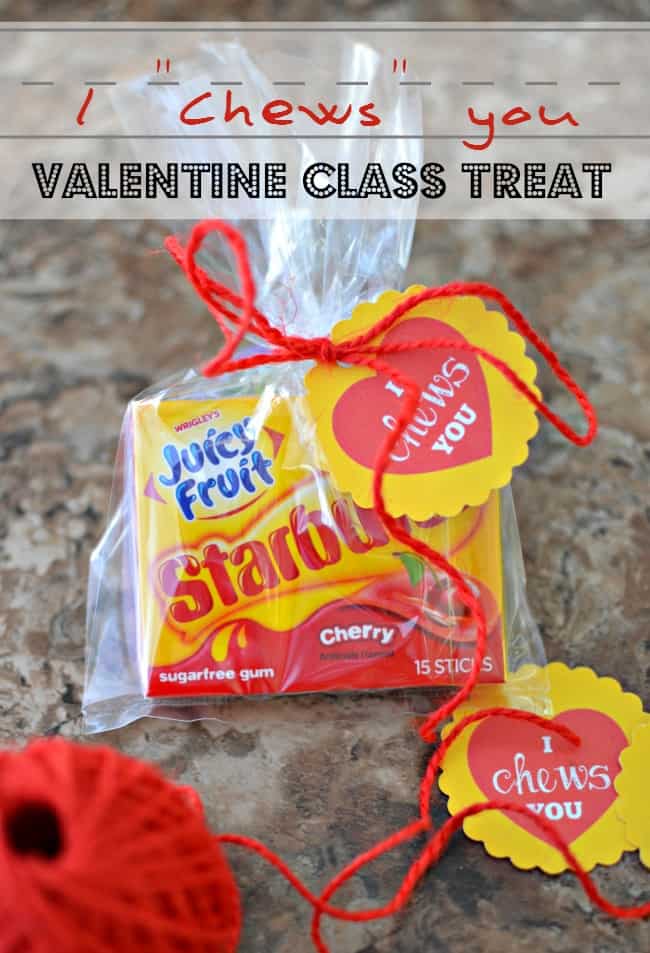 This post contains affiliate links.

This Valentine classroom gift idea is super cute and super easy. All you need is some clear cellophane bags, the gum (you can use whatever kind floats your boat, some ribbon/twine to tie the bag up and a printer to print off the free printable. No mommy stress is my kind of treat.
Okay, you might need a few other things like a hole punch and some scissors but other than that you should be good. I used a scalloped paper punch but you could always just cut them regularly with scissors or even used scalloped scissors if you have them on hand.
Let's be real, the kids just want the gum. The cutesy stuff is for our own satisfaction.
PRINT THE DOWNLOAD
If you enjoyed this Valentine class treats you also might like…
---