It's almost that time, to gather together your massive trick-or-treating candy bowl and fill it with ghoulish goodies.


But wait! Before you empty that giant bag of sugary sweet candy how about trying one of these fun, safe, and affordable alternatives.


These non-candy Halloween treats are not only great for those with allergies but to give all kids something a bit healthier than their chocolate alternatives.


These fun options just might make you the best trick-or-treating house on the block.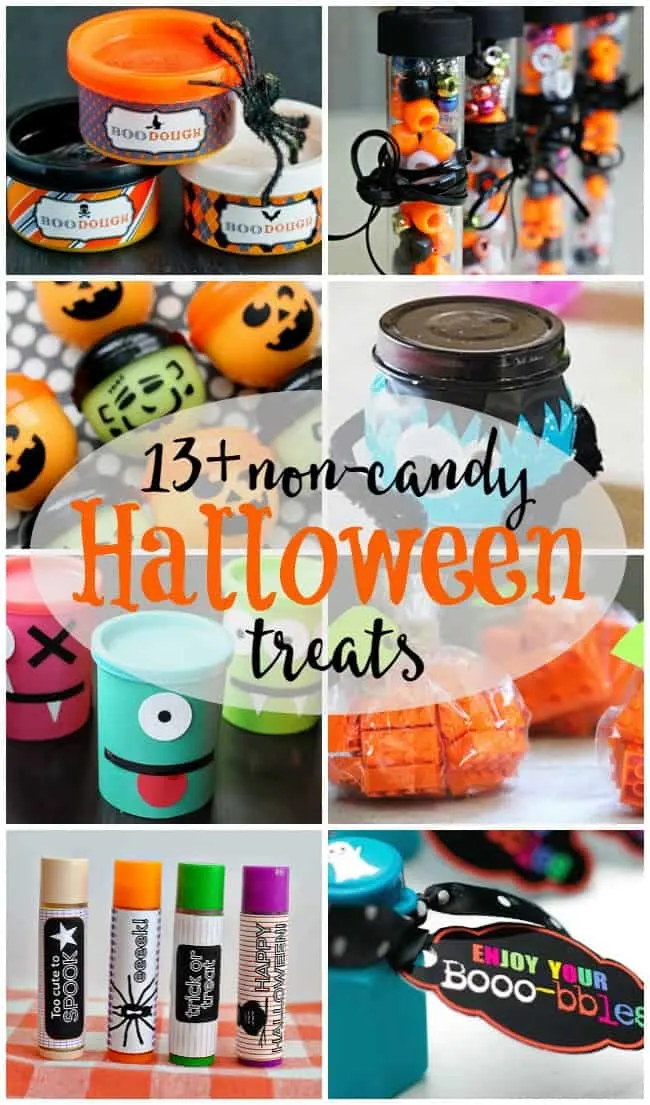 I have done a non-candy treats post for Easter and for Valentine's Day but of course, we need one for one of the biggest candy nights of the year, Halloween.


Don't get me wrong, I have a HUGE sweet tooth and love a good Reese's cup any day but sometimes kids can just get too much.


If you are on that same wavelength and have been thinking about being a little different this year and giving out some non-candy Halloween treats then stick around and check out these awesome ideas.




What can you give out on Halloween that is not candy?




Non-Candy Halloween Treats for Kids Ideas




Boooobles Printable
Tater Tots and Jello




"Since there is an overabundance of sweets this time of year, one of my favorites is a non-food item like bubbles. In fact, I'm sharing with you some sweet "Booo-bubbles" printable favor tags" – Tater Tots & Jello




Boo Dough Printables
Anders Ruff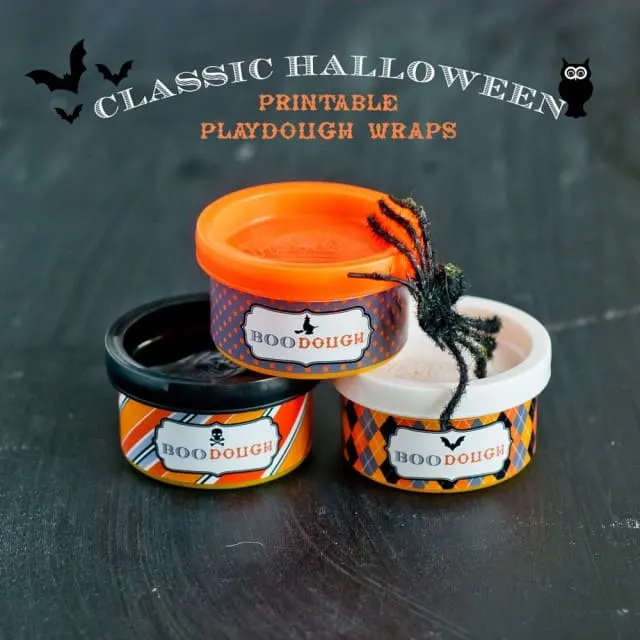 "I have always loved when my neighbors give out Playdough instead of candy at Halloween, and so we wanted to create a way to spruce up regular playdough containers." – Anders Ruff




Halloween Necklaces
Photo By Seeking Shade




The Seeking Shade site is no longer available but these Halloween Necklaces are super simple to throw together. All you need is some containers filled with Halloween-colored beads and attached bracelet string tied around the container.




Halloween Lip Balm Labels
Thirty Handmade Days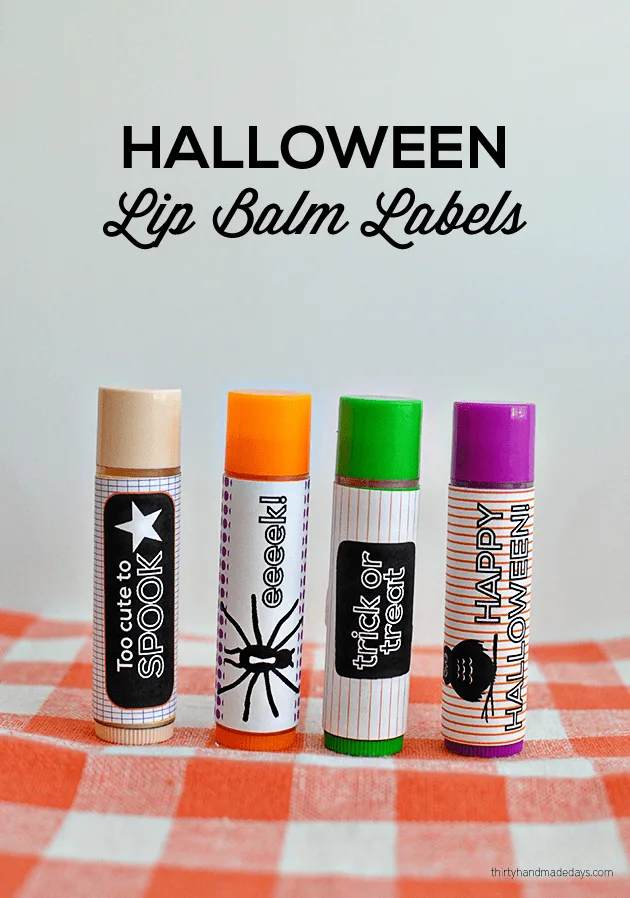 "At our school, we're not allowed to bring candy which can be a big challenge. So this year I designed some cute printable lip balm labels and cards." – Thirty Handmade Days




Glitter Slime Monsters
The 36th Avenue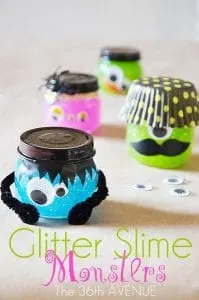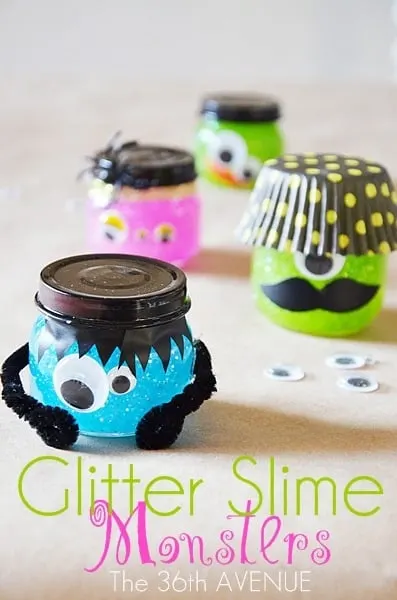 This slime theme doesn't have to be just for Halloween, you can whip up a batch of amazing monster-themed slime any day of the year but how fun is it for a non-candy treat?




Halloween Gak
Let's DIY it All




Lego Pumpkin Treat Bags
Repeat Crafter Me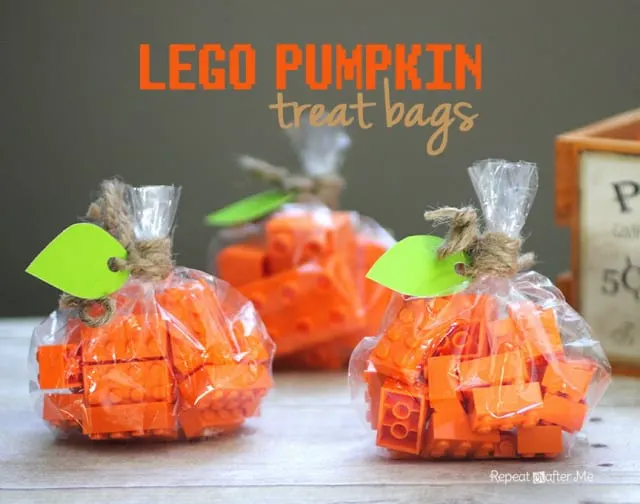 "If you are looking to give your kids a treat this Halloween that isn't just another piece of junk candy, I've got you covered! The kids will love these Lego Pumpkin Treat Bags! Very easy to put together and it won't rot their teeth. In fact, did you know legos help teach math, and science, develop thinking skills, and creativity?!" – Repeat Crafter Me




Glow Stick Witch Brooms
North Story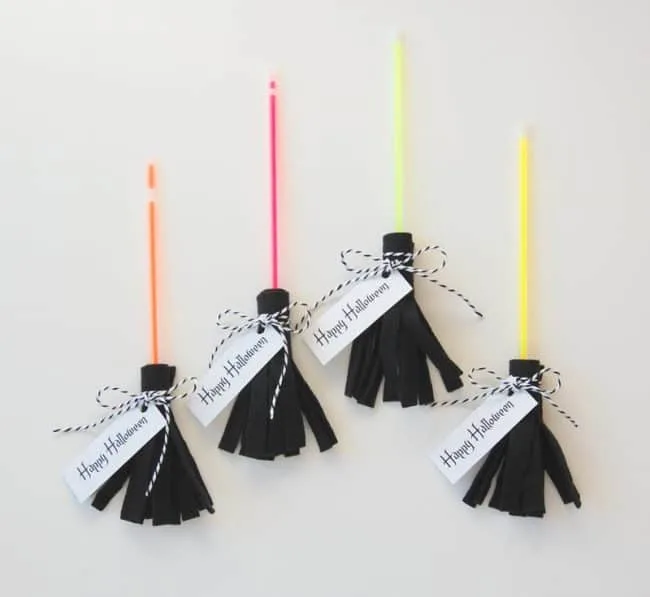 "I am always and I mean always brainstorming ideas for classroom treats that don't involve food or candy because our school has a very strict peanut-free allergy policy. That and sometimes it's nice to try something that's not pre-packaged food." – NorthStory




Vampire Bookmark
Crazy Little Projects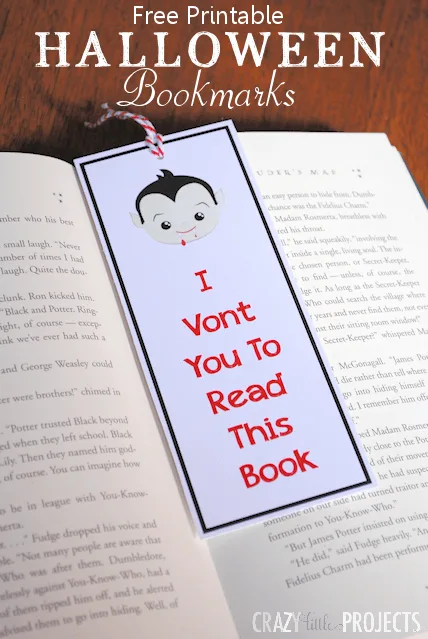 "These cute free printable Halloween bookmarks are fun to print for the kids during October. They make a great Halloween party favor or just something fun to print for your kids to use at home." – Crazy Little Projects




DIY Monster Earrings
Craftberry Bush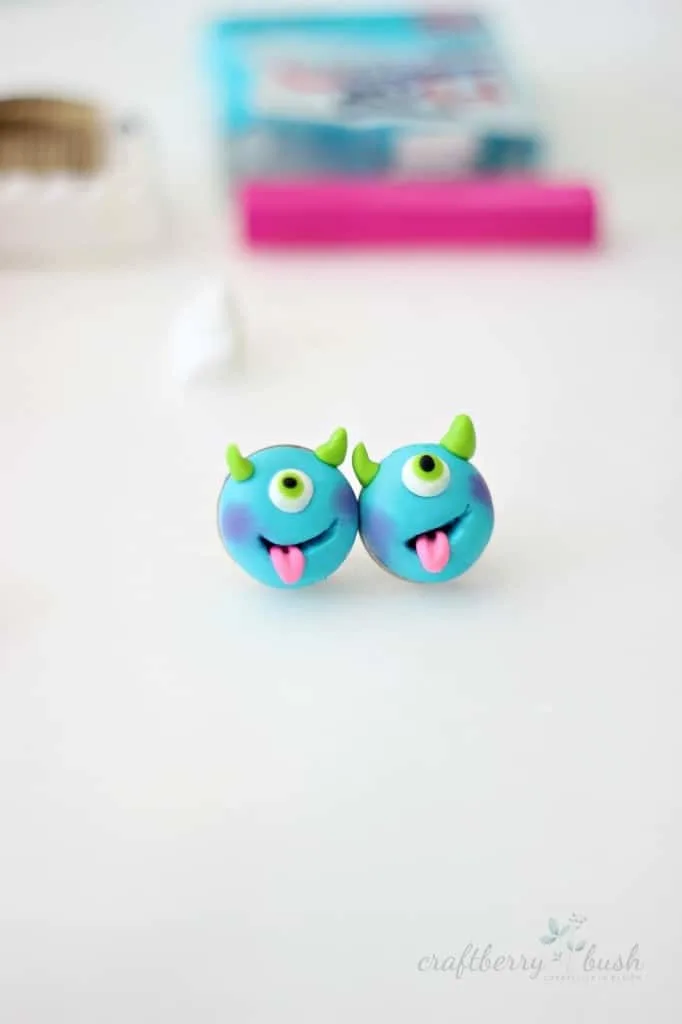 "I've never been a spooky Halloween type of gal, so today, I wanted to share these cute, friendly monster earrings(which you can make into charms, rings, or even magnets). – Craftberry Bush




Spider Soap
Everyday Best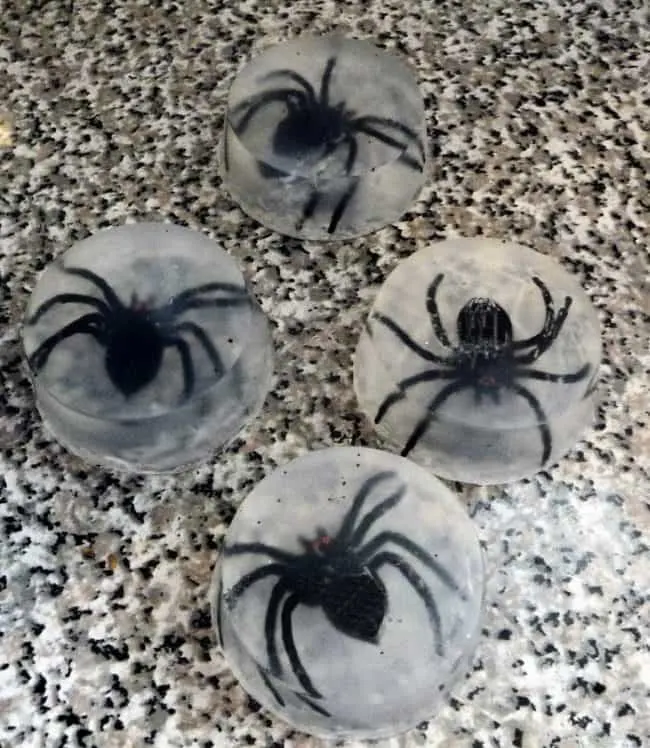 These spooky spider soaps are a fun and easy Halloween craft that the whole family will enjoy making together!




Monster Playdough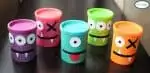 This site is no longer available but these monster playdough treats are super simple. Wrap the containers in coordinating colors and attach either cut out faces or stickers to create the face. They make a great option for non-candy Halloween treats.




Vampire Teeth Card
Polka Dot Chair




Don't want to DIY your own treats?


Check out these ones you can buy that are still awesome non-candy ideas.


Did you love these non-candy Halloween treats? You also might like these other posts too.