Today I wanted to share with you a super easy but really cute way to share a treat at school for Halloween, Frankenstein pudding cups.
SUPPLIES
(This post contains affiliate links.)
Vanilla Pudding Cups
Sharpie
DIRECTIONS:
To make these little pudding cups I recommend taking them with their faces already pre-made. Then you can just bring in the food coloring and brown sprinkles to the classroom for the kids to finish off the treat.
To decorate the faces just use wiggly eyes, attached with glue, and draw on the face with a sharpie. Once you get to the school or whatever Halloween party you are attending just add in a drop or 2 of green food coloring per each cup. Then you can add a few sprinkles on top for the hair. Tada!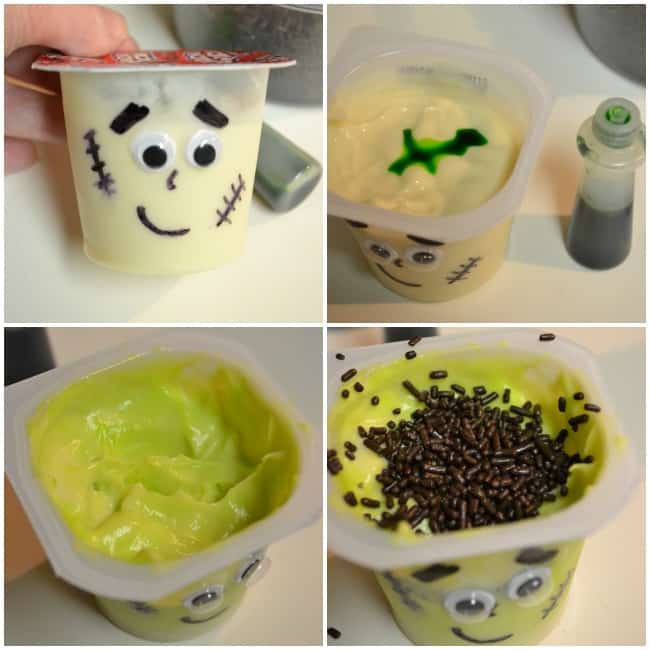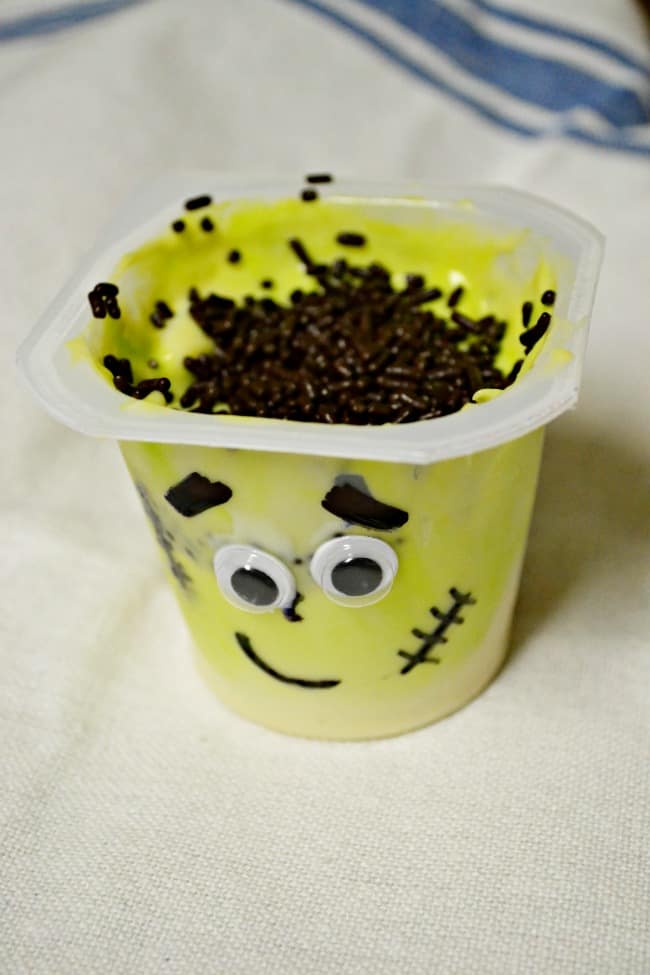 You could also make really simple and cute pumpkins by just adding orange food coloring and drawing on a jack-o'-lantern face.