Looking for a fruity rose wine cocktail? Sweeten up your day with this simple yet delicious pink sangria—just follow our easy recipe to get started.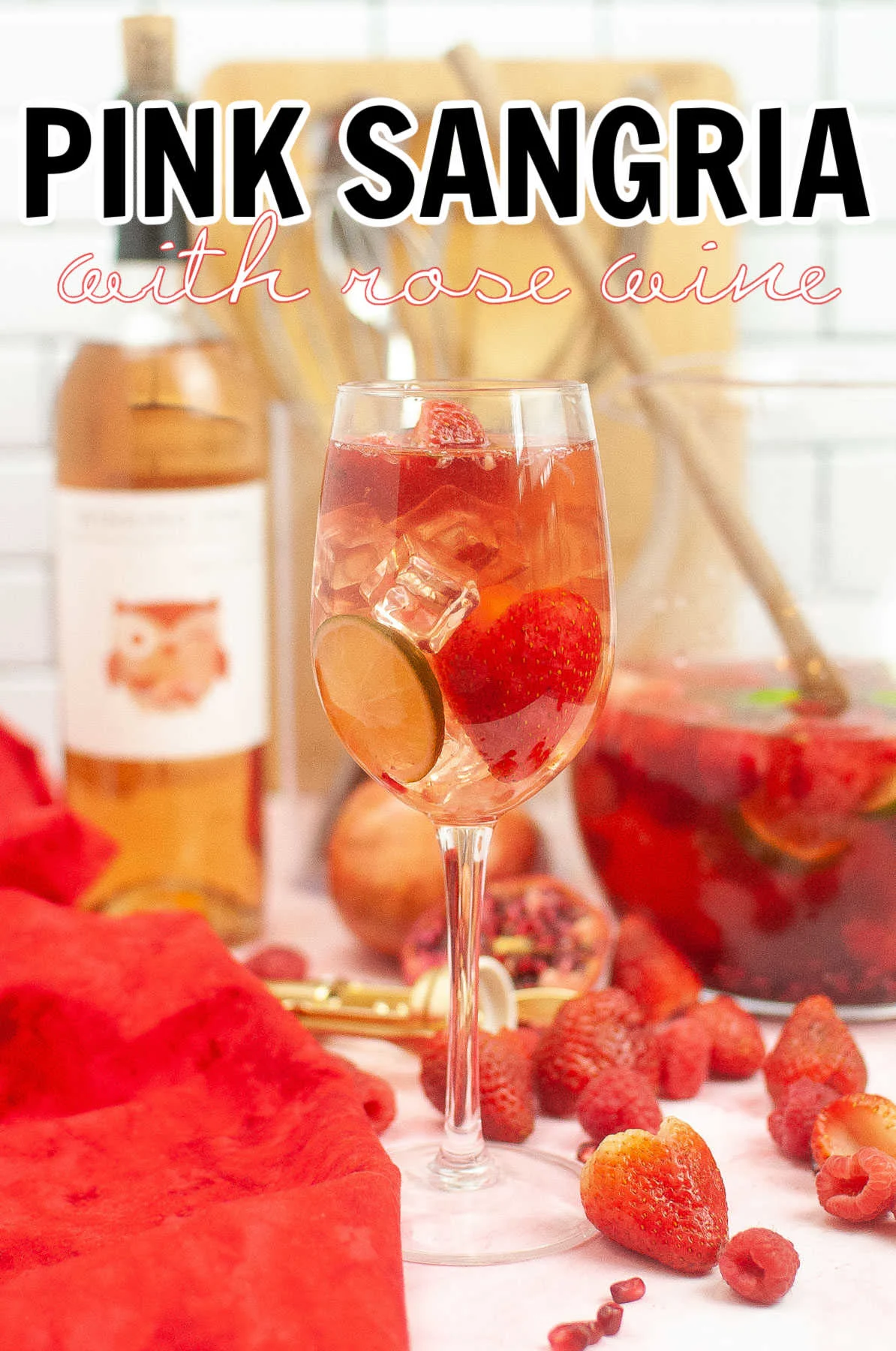 Make your next night in a delight when you whip up this pink sangria with rose wine!


Fans of fruity and refreshing cocktails will not be disappointed when they try this sweet and delicious recipe.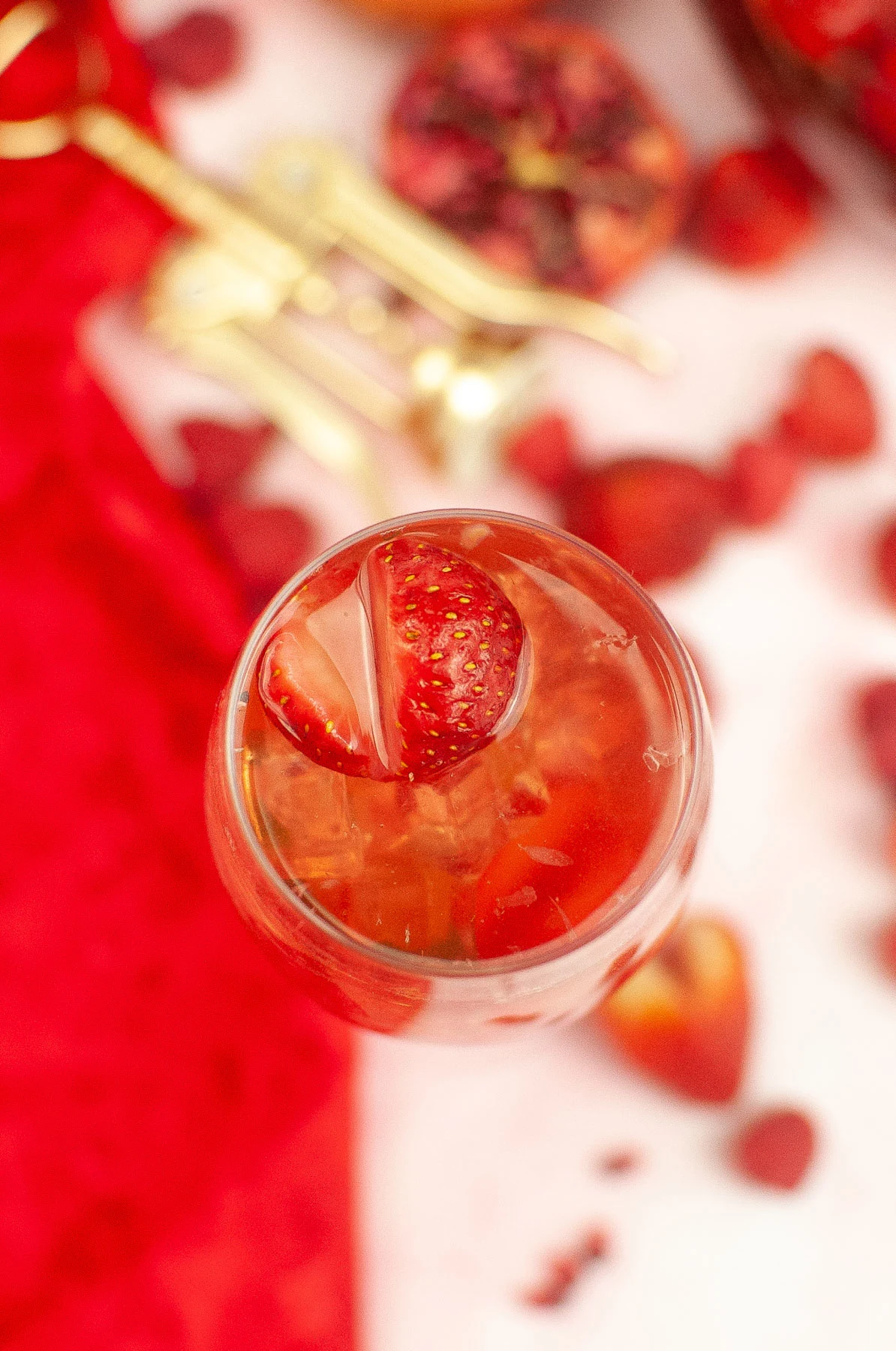 A classic featuring rose wine, berries, and other enticing accompaniments like peach cranberry juice and pomegranate.


This easy-to-make cocktail is the perfect way to make any night special.


We especially love it for Valentine's Day because of the festive nature but the refreshing taste makes it fantastic for a summertime drink.




Why you'll love this Pink Sangria with Rose Wine Recipe!


Light and Refreshing
Quick and Easy to Make
Perfect for a Party
Easily Customizable (you can add different fruit or liquor)




Follow our step-by-step recipe and you'll have a deliciously sweet and fruity drink that will make all your guests happy in no time.




Ingredients for Sangria


1 lb strawberries
1 lime
1 pomegranate
6 oz raspberries
1 bottle of rose wine, 750ml
2 cups peach cranberry juice




How to make a Pink Sangria Recipe with Rose Wine!




Cut the stems from the strawberries in a v to make the strawberries a heart shape. If you aren't creating this recipe for Valentine's Day then there is no need to create the heart shape but do cut the stems off.


Place the strawberries in a large pitcher.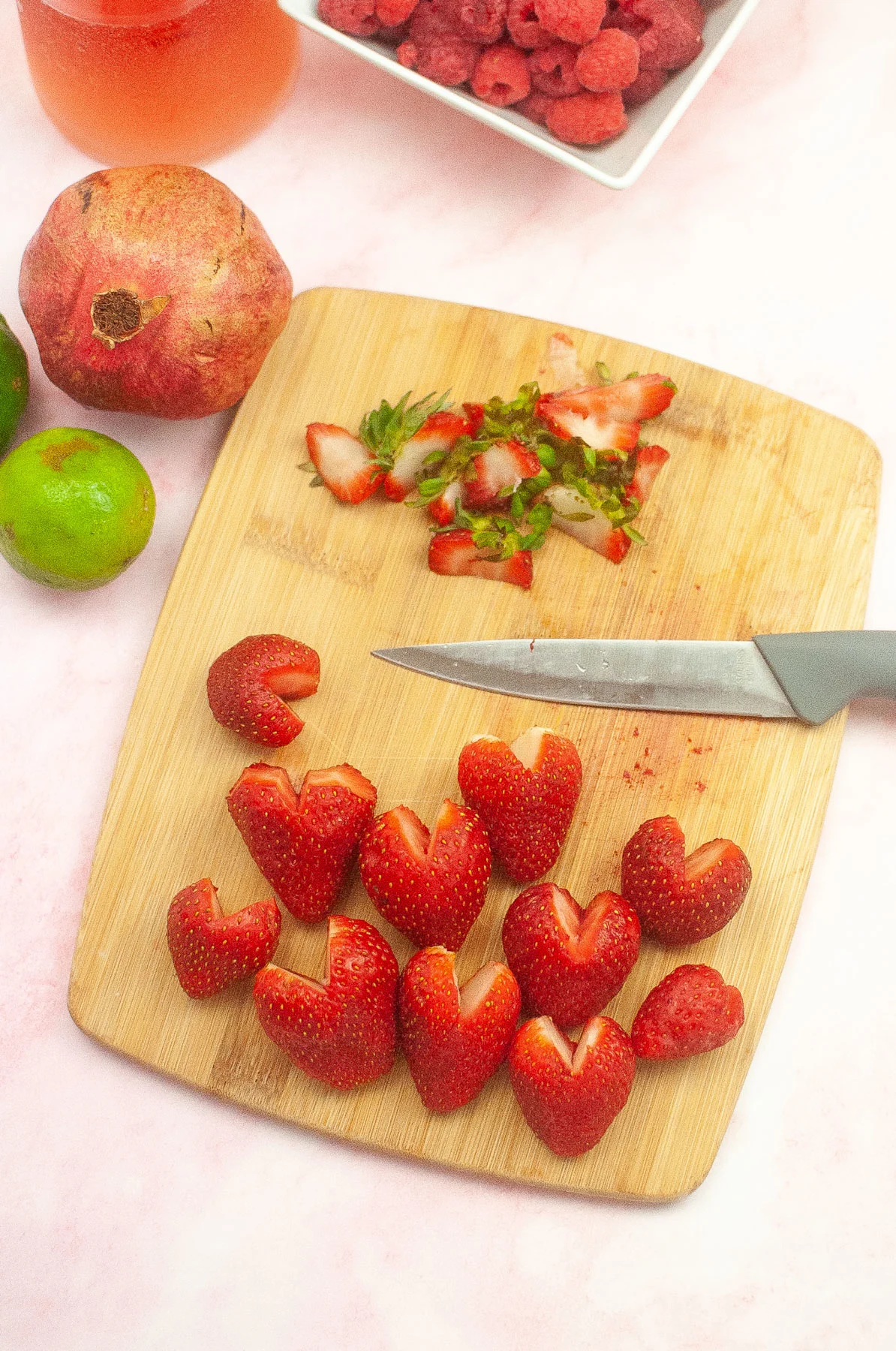 Slice the lime horizontally and place it in the pitcher.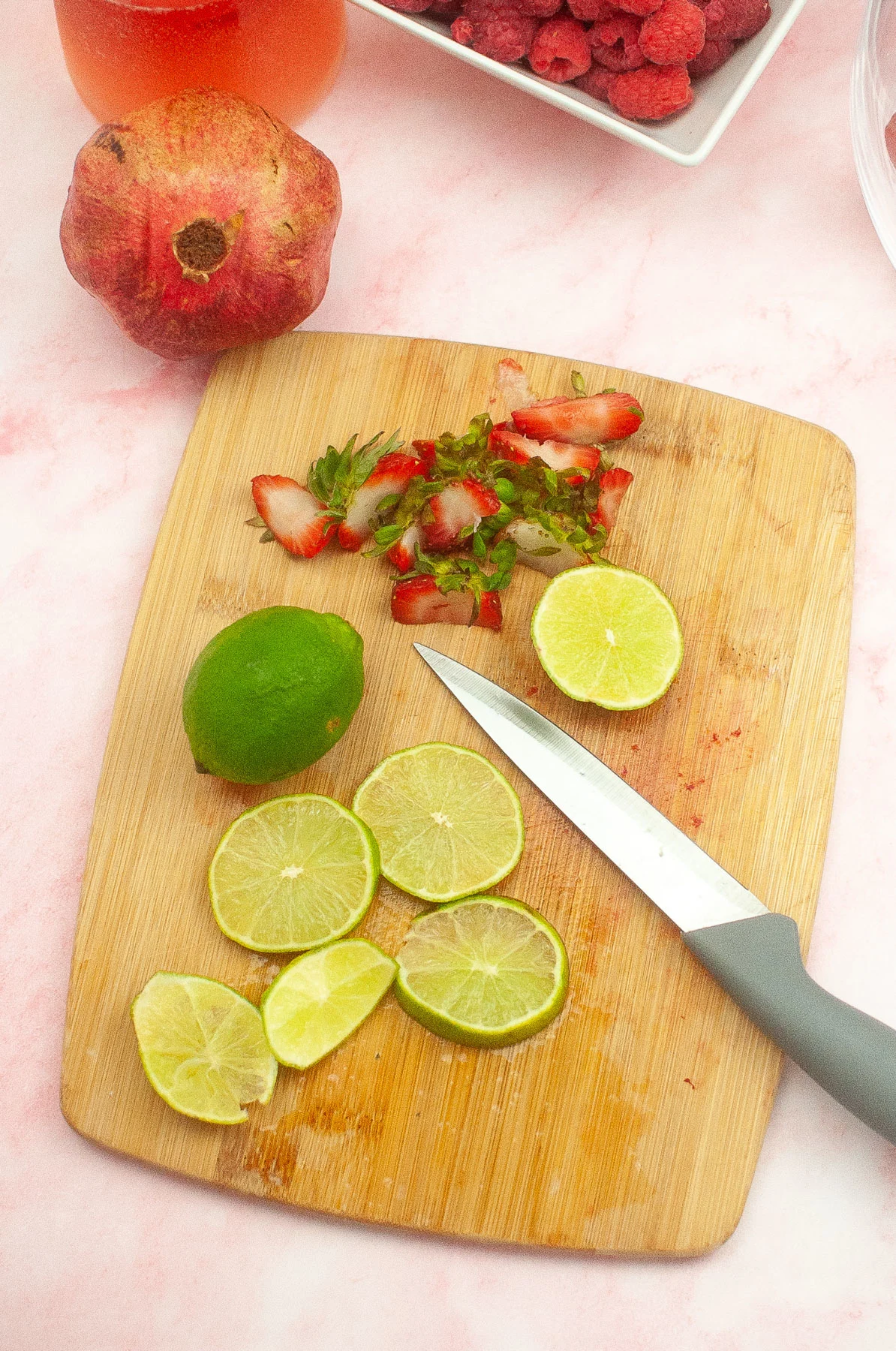 Remove the seeds from the pomegranate and place them in the pitcher as well.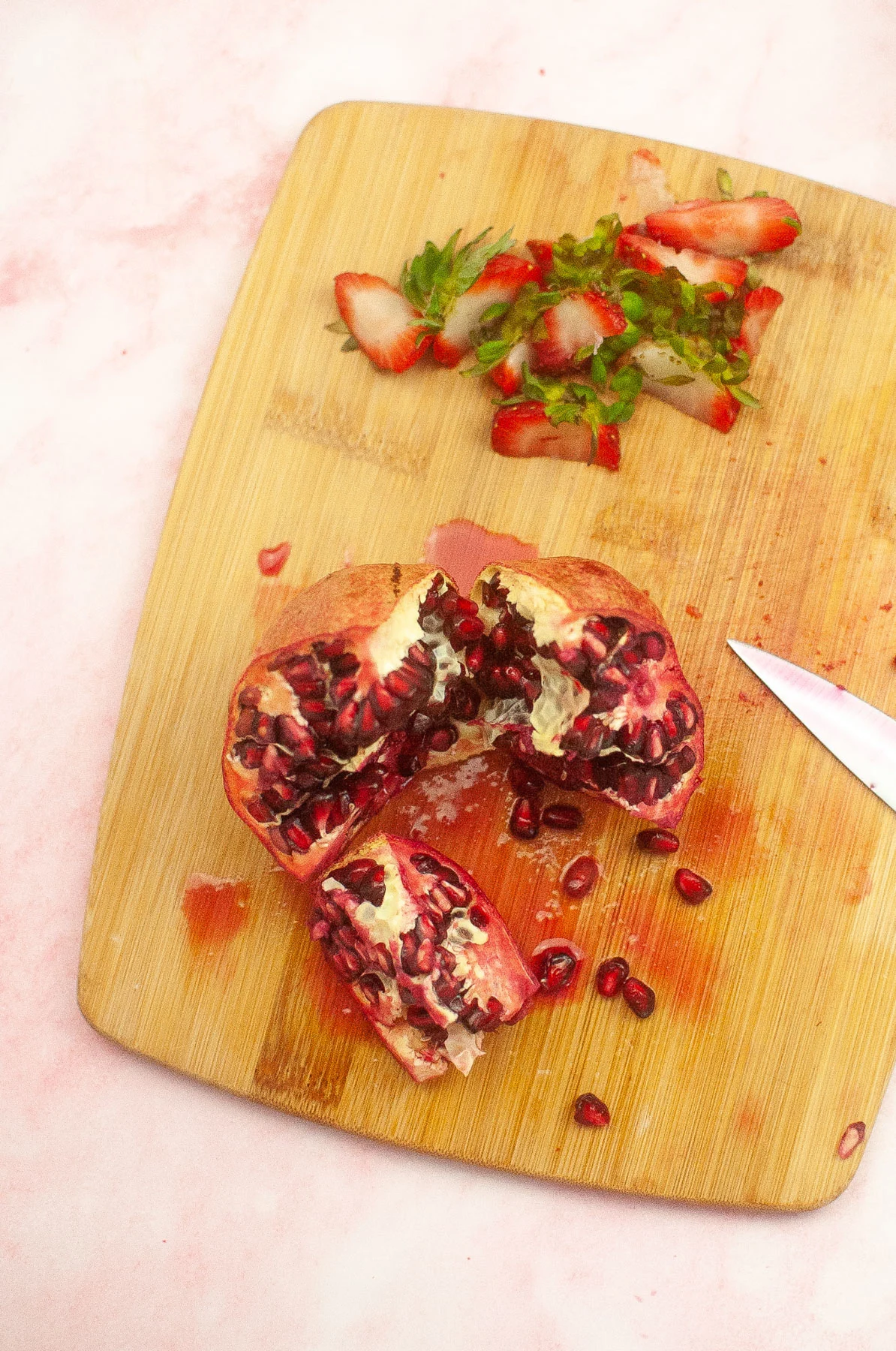 Place the raspberries into the pitcher.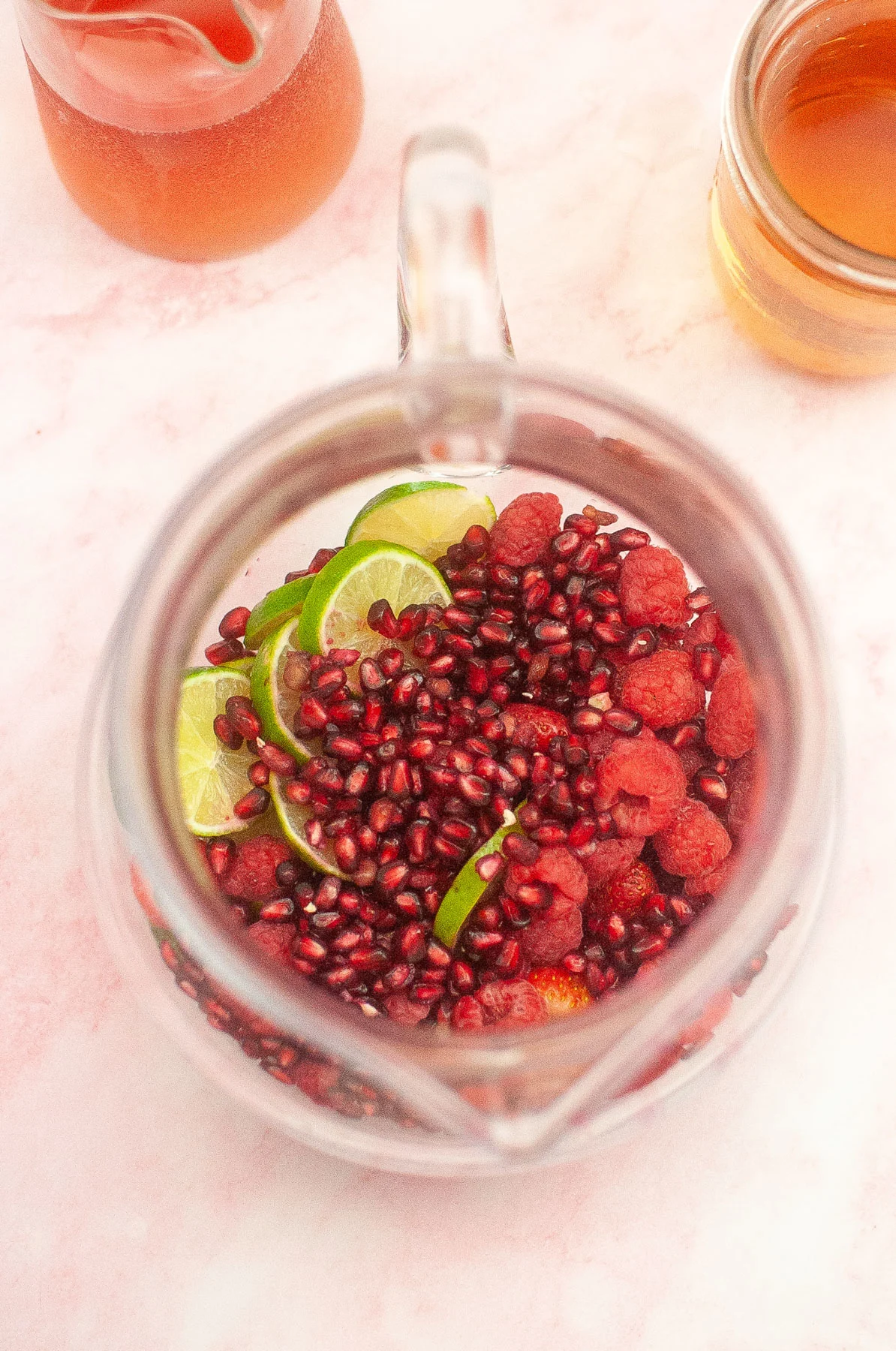 Add the wine and the juice. Stir to mix.


Place in the fridge for 4-6 hours or overnight.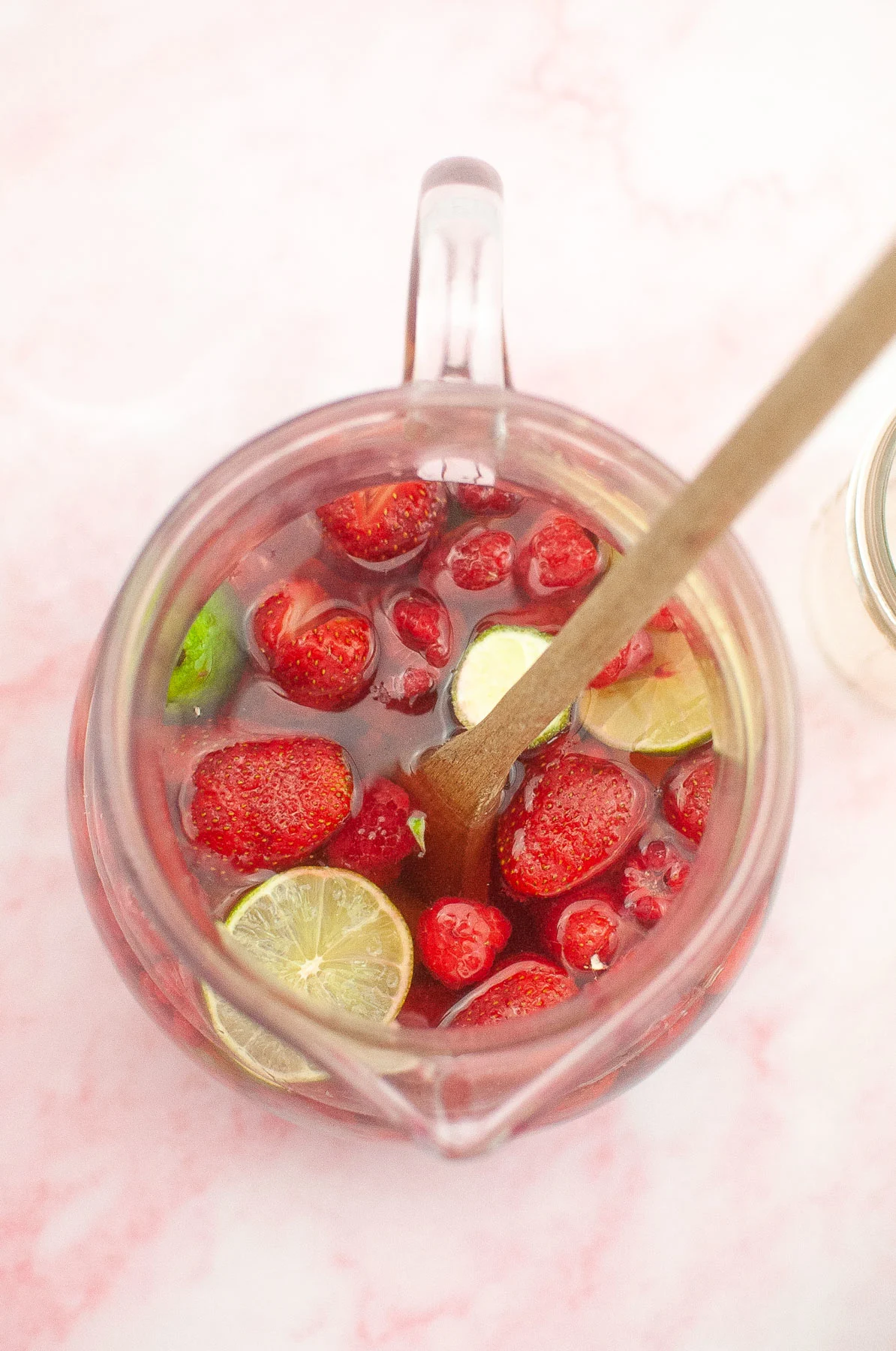 Serve with ice and fruit from the mixture.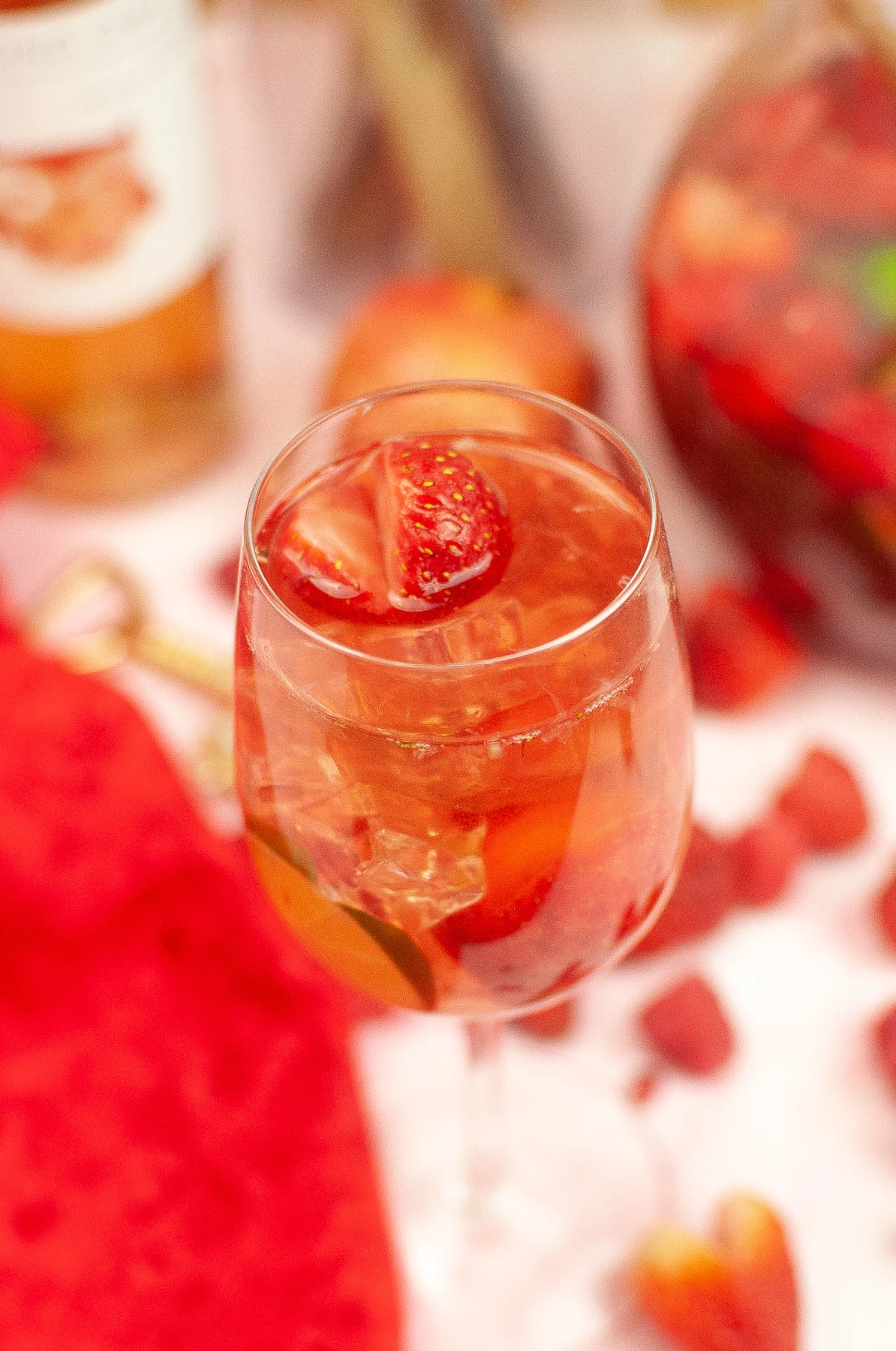 How long will sangria last in the fridge?
Sangria will keep 2-3 days in the fridge. However, I personally think it is best the first 24 hours. The longer it sits the flavor will become sweeter.
Can I use frozen berries?
Yes, you certainly can. I suggest using fresh but you can definitely use frozen too.


Want to print or save this Pink Sangria recipe?