Easy Homemade Berry Lemonade – This summer beverage makes use of fresh and seasonal berries to make the perfect drink for all your upcoming parties.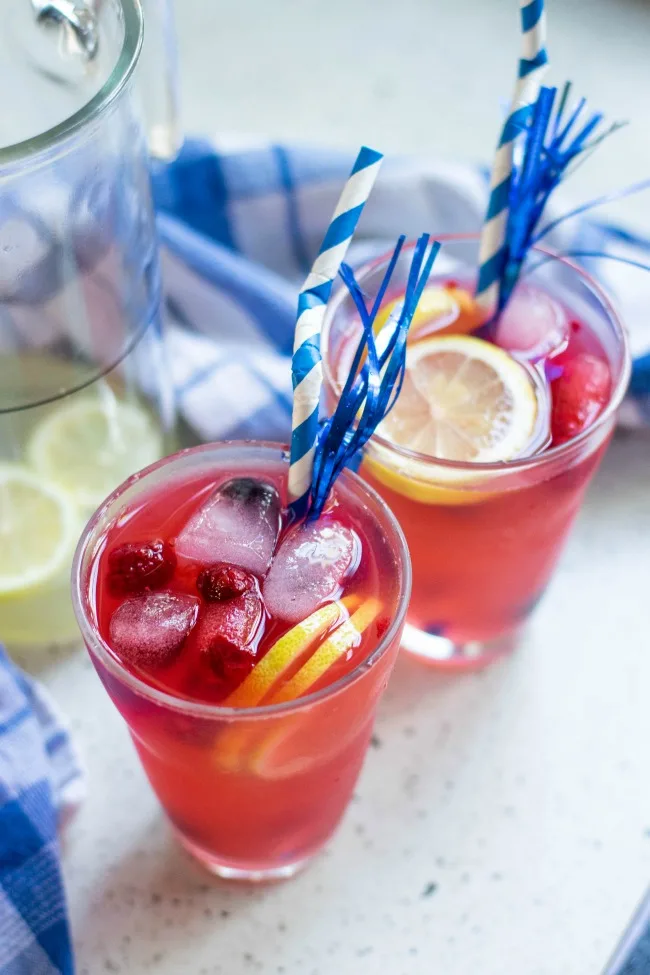 We added sweet raspberries and juicy strawberries to traditional lemonade to create this favorite treat.


This mixed Berry Lemonade is ridiculously simple to make and makes a refreshing drink on any warm, sunny day.


Ingredients you need for Homemade Berry Lemonade


Juice of 4 lemons + 2 additional lemons for slicing
1 cup of frozen berries (raspberries and strawberries)
2/3 cup sugar cane syrup
2 3/4 – 3 cups cold water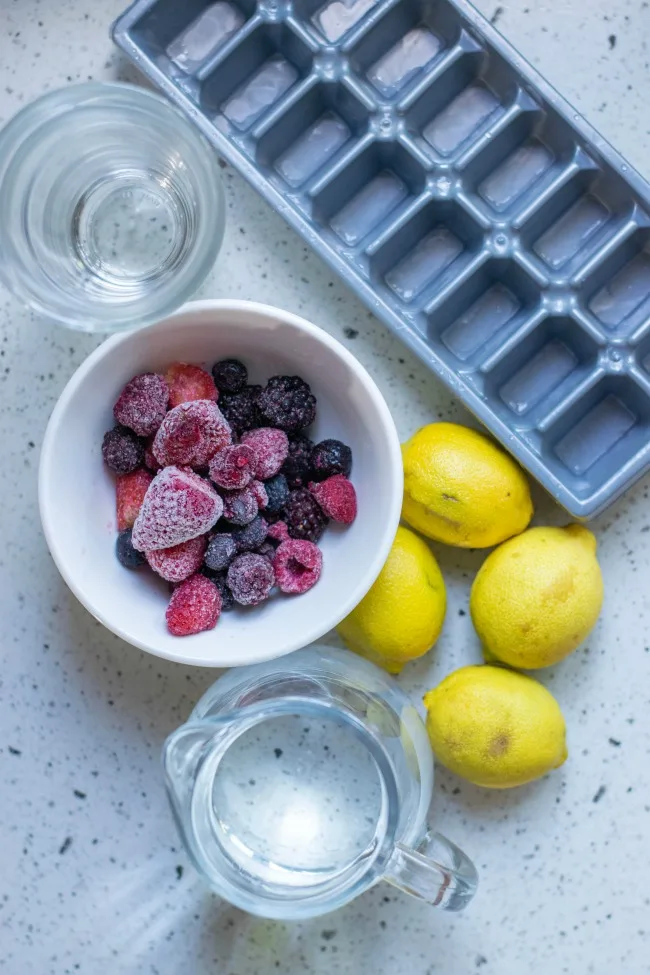 Instructions for making Summer Berry Lemonade


Divide the mix berries in 1 ice cube tray, cover with water and freeze overnight.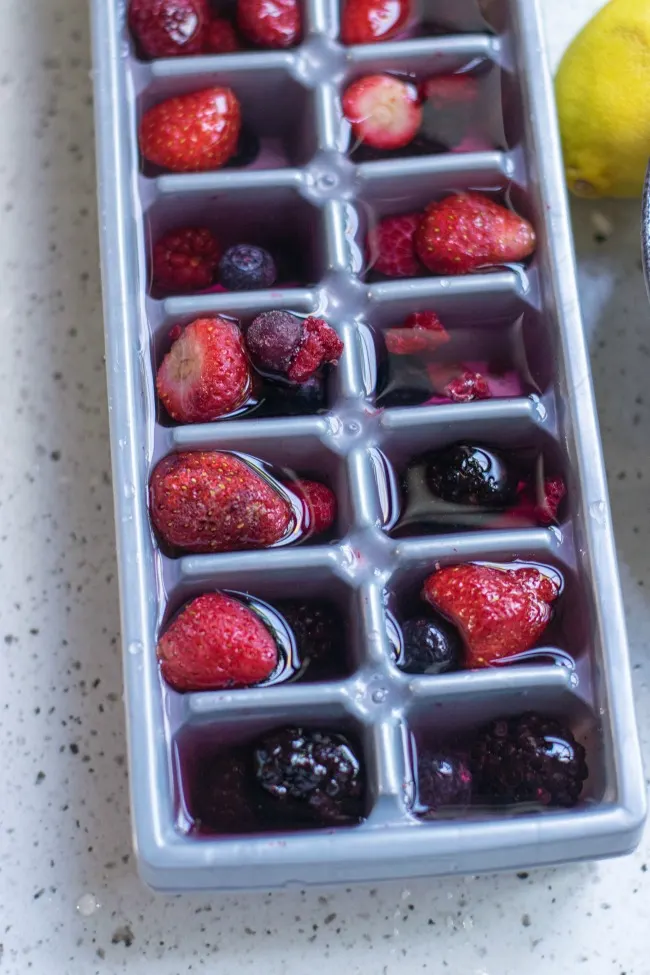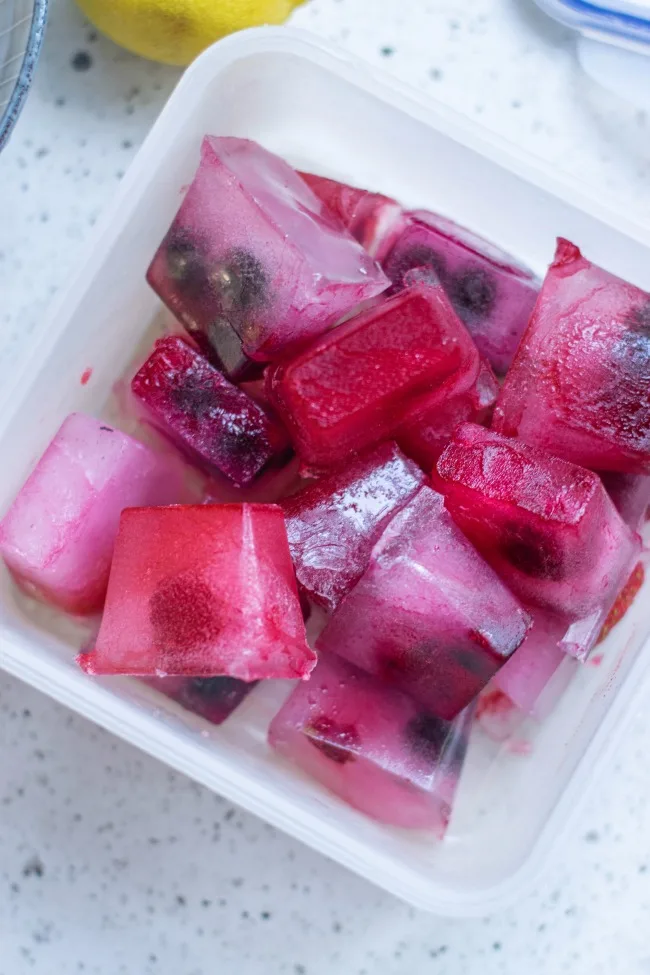 Before serving, roll 4 lemons on a hard surface with your palm to get the juices flowing.


Cut the lemons in half and strain in a medium bowl.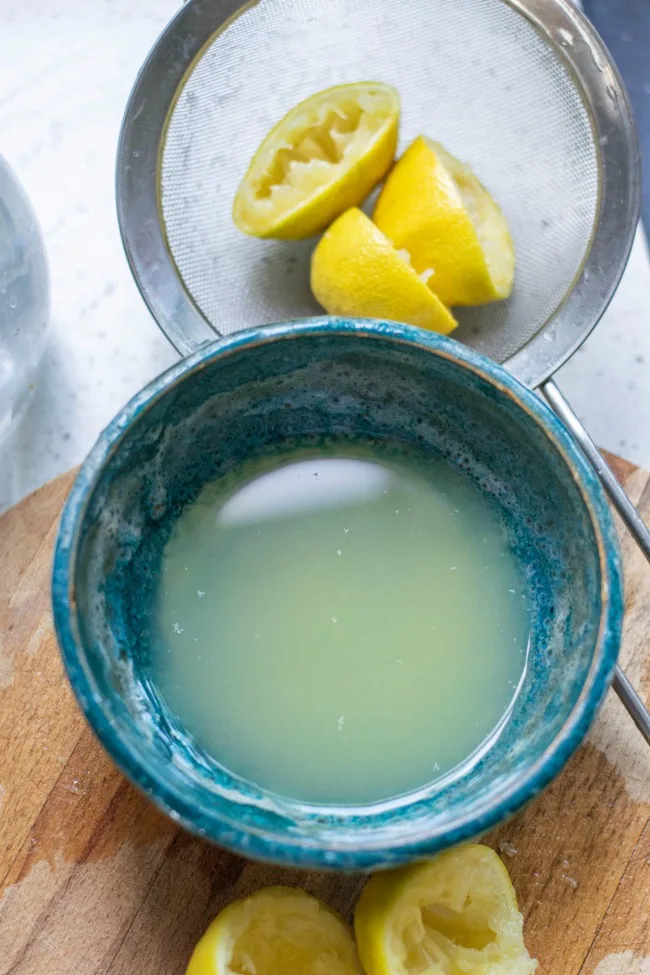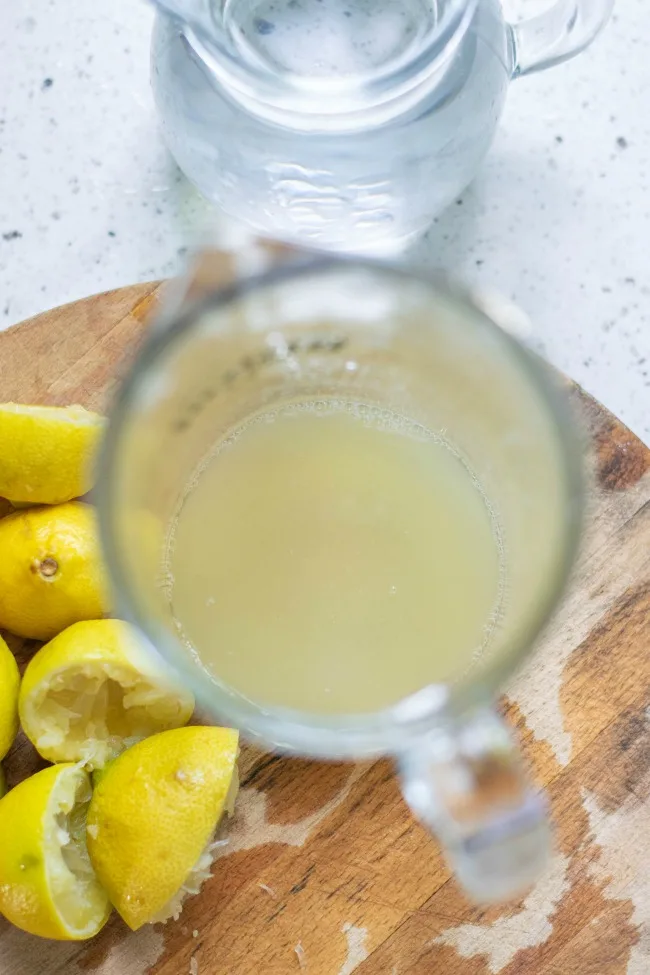 Slice 2 lemons in rings and add in a pitcher.


Pour in your lemon juice, syrup, and water. Mix with a spoon.




Refrigerate until chilled.


Serve cold with berry ice cubes and extra berries in glasses.


Lemonade will turn red when cubes melt.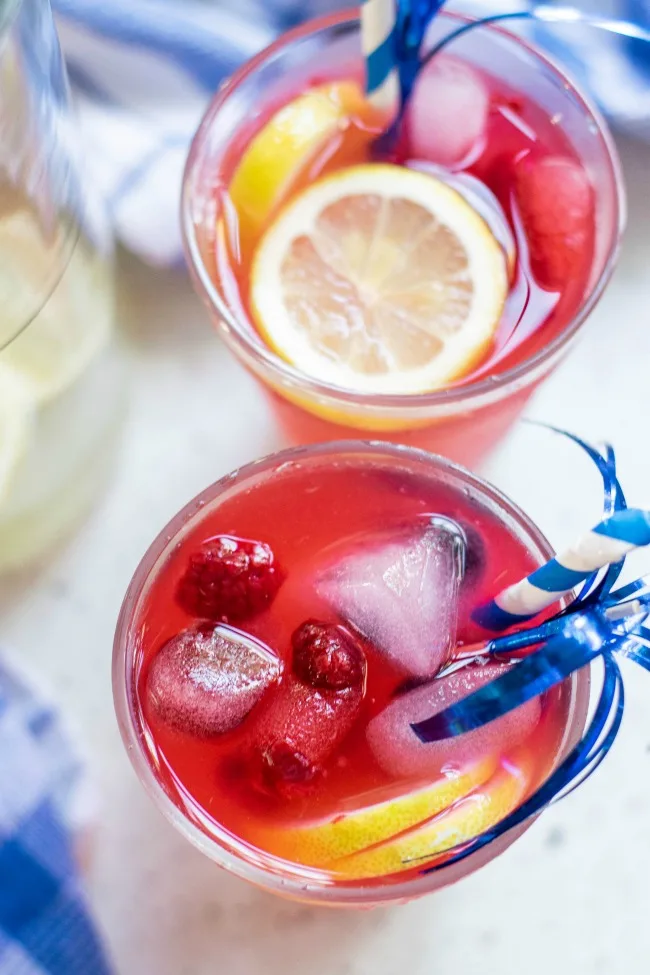 How long does homemade lemonade last?


If you keep it in the fridge, your homemade lemonade will easily last 5 to 7 days.


EVEN MORE DELICIOUS AND REFRESHING DRINKS:


Want to print this recipe?