This handprint Valentine's Day card is an easy and inexpensive way to create a cute Valentine's Day card that is perfect for kids to make and give to parents, grandparents, friends, etc.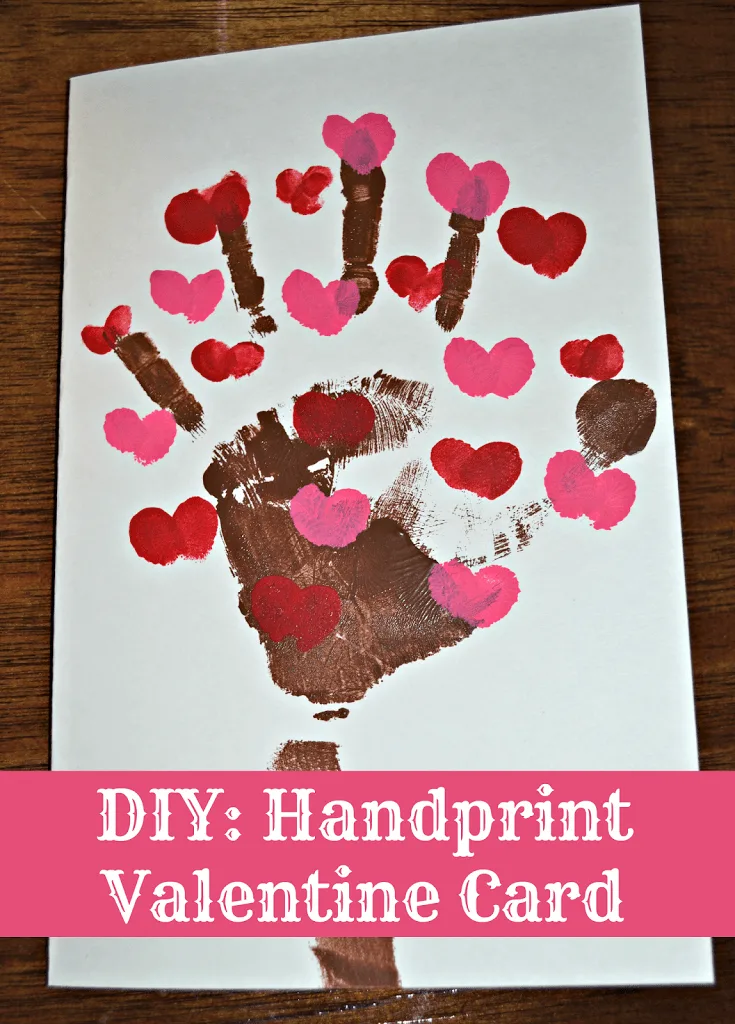 Several years ago my daughter created this "Tree of Love" Valentine's Day handprint card for her daddy. It's so super cute and easy to make with very few supplies needed, this handprint card using paint and your fingers is a sure winner for Valentine's Day.


I've said before that these are the type of cards that I love to get, ones that come from the heart. I also love that I can look back on them and see how much my baby has grown.


If you want to have your kids make one or make one yourself (why not?) then continue reading for the simple tutorial below.




Supplies you will need to make this card:




How to make a Handprint Valentine's Day Card!


Paint the brown on your hand, including halfway down your arm so you can make the trunk of the tree.


Using the red and pink colors, paint your fingertip and make heart prints.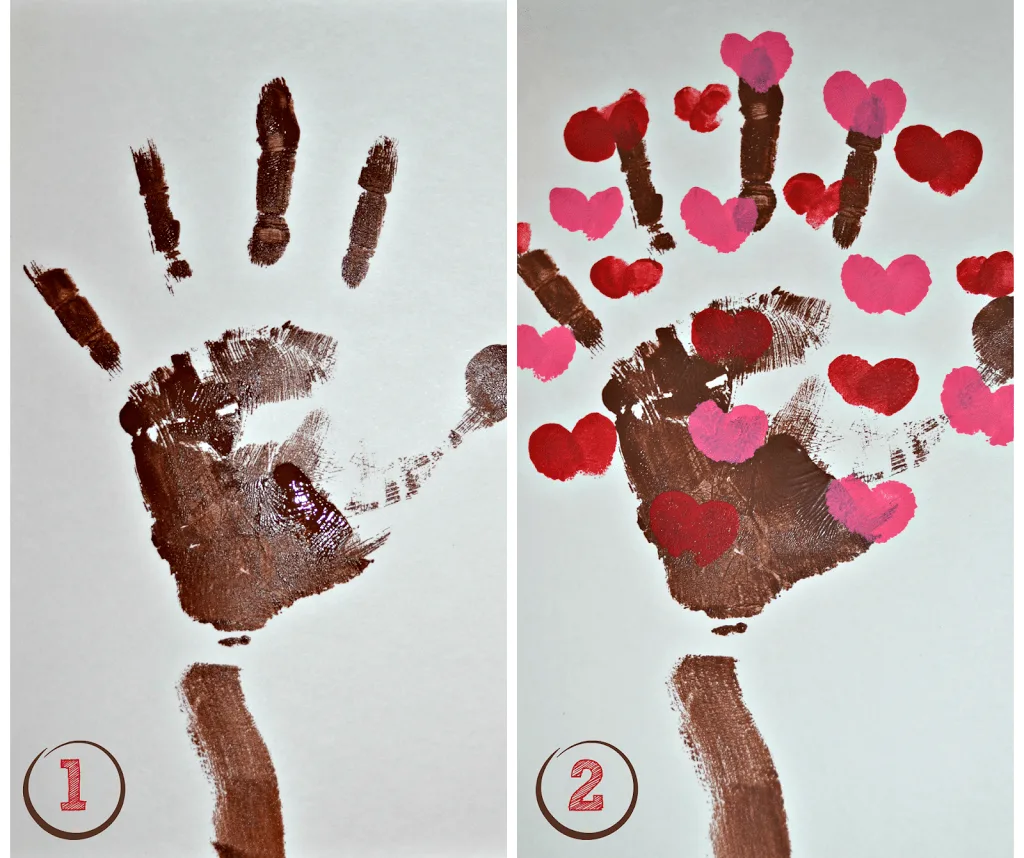 It's truly that simple to make a quick but super adorable homemade card for somebody you love.


Whether you are making it for your kids, they are making it for you or their grandparents or you are making it for your significant other, everyone will love this sweet little card.




Be sure to check out these other sweet homemade card ideas.




Want to print or save the instructions to make this Handprint Valentine's Day Card?