Dance like a sugar plum fairy or march around like a nutcracker soldier as you decorate your home with this super cute Popsicle Stick Mouse King.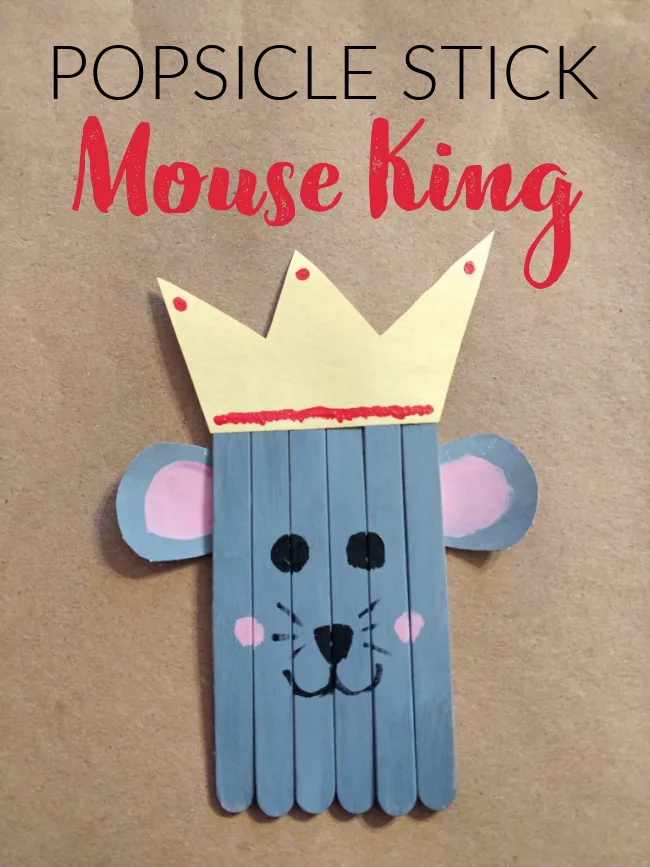 If you love the Nutcracker and are reading the story at home or plan a visit to the Nutcracker Ballet, take a weekend and create this adorable Nutcracker Craft along with the fun popsicle stick Nutcracker himself.


Supplies you will need:


Popsicle Sticks (6)
Gray, Black, Red, and Pink Craft Paint
Gray and Yellow Construction Paper
Black Sharpie (optional in place of the black craft paint)
Elmer's Glue


How do you make a Popsicle Stick Mouse King?


Step 1: You will want to start with 6 craft sticks and attach them together using a piece of cardstock or anything sturdy enough for a backing, such as a piece of cardboard.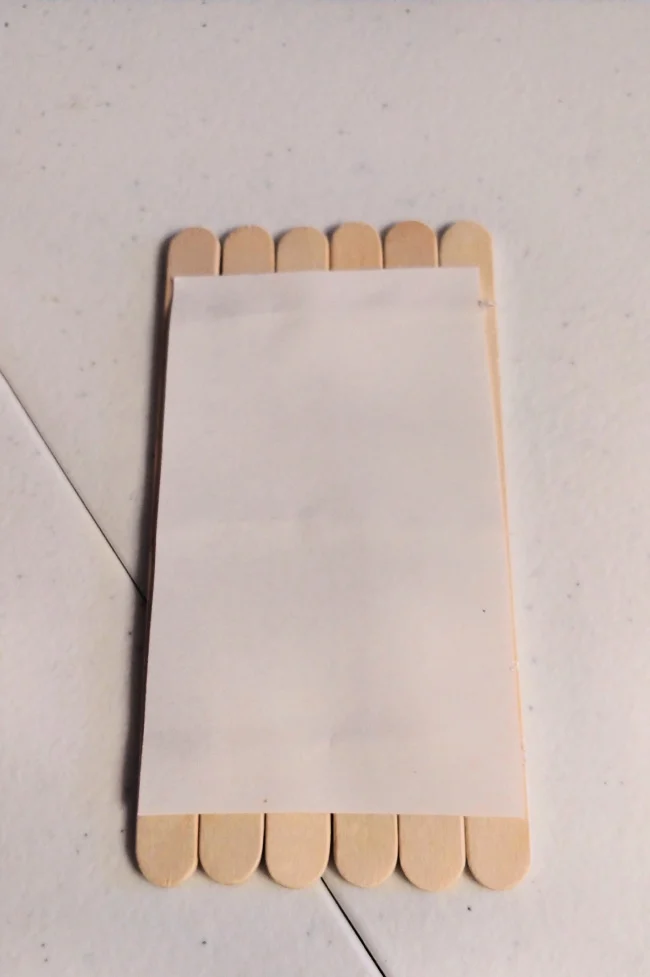 Step 2: Using light gray craft paint, paint your sticks a light gray. If you don't have gray construction paper (we did not) then you can go ahead and paint a piece of cardstock gray to use for the ears.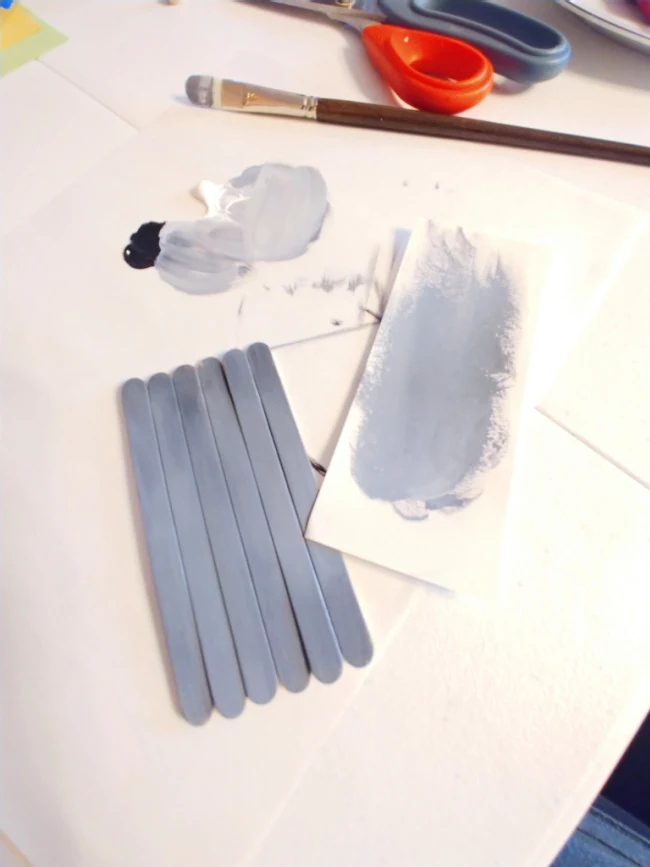 Step 3: Using black craft paint or a sharpie, create your mouse eyes, mouth, nose, and whiskers.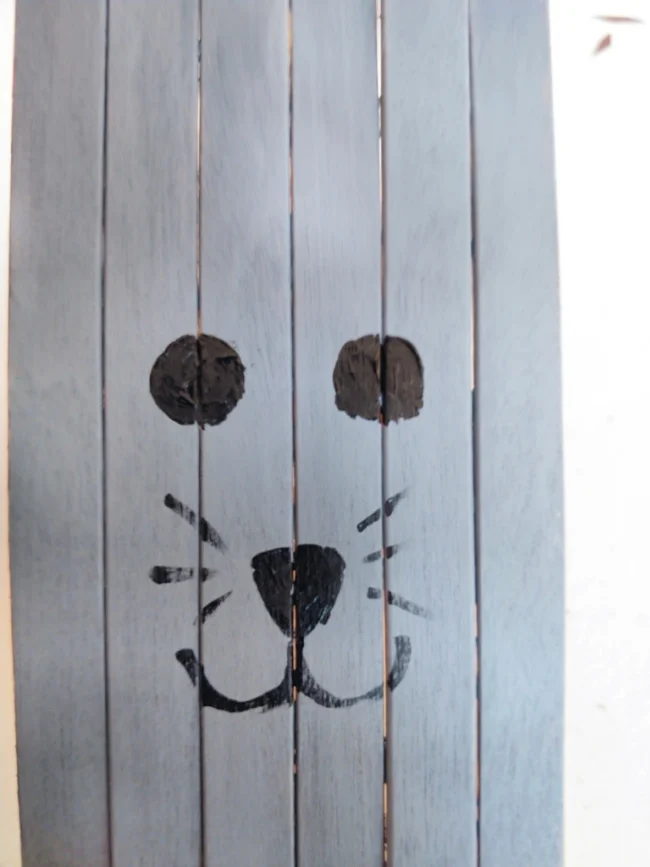 Step 4: Use light pink craft paint to paint on the inside of the ears and a couple of rosy cheeks for your mouse.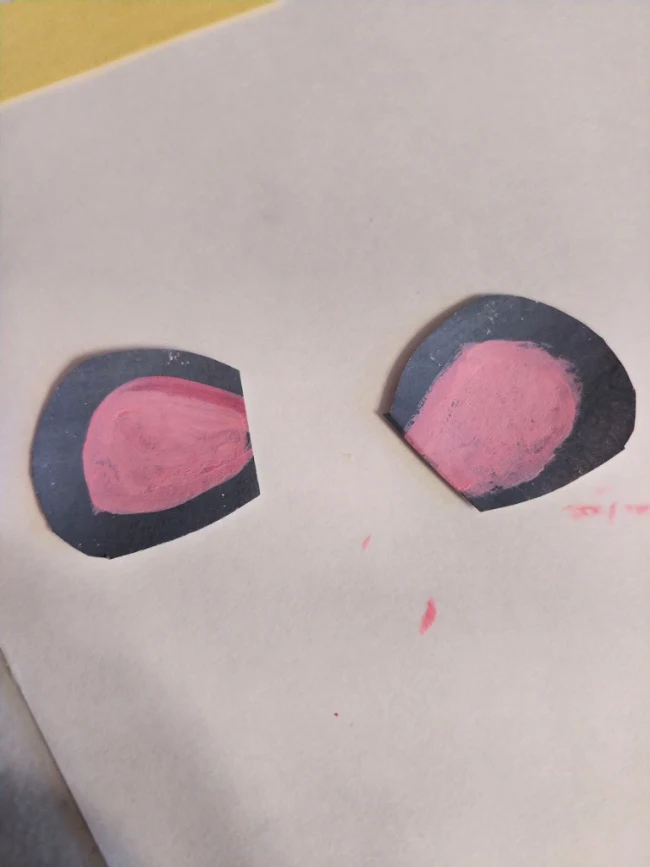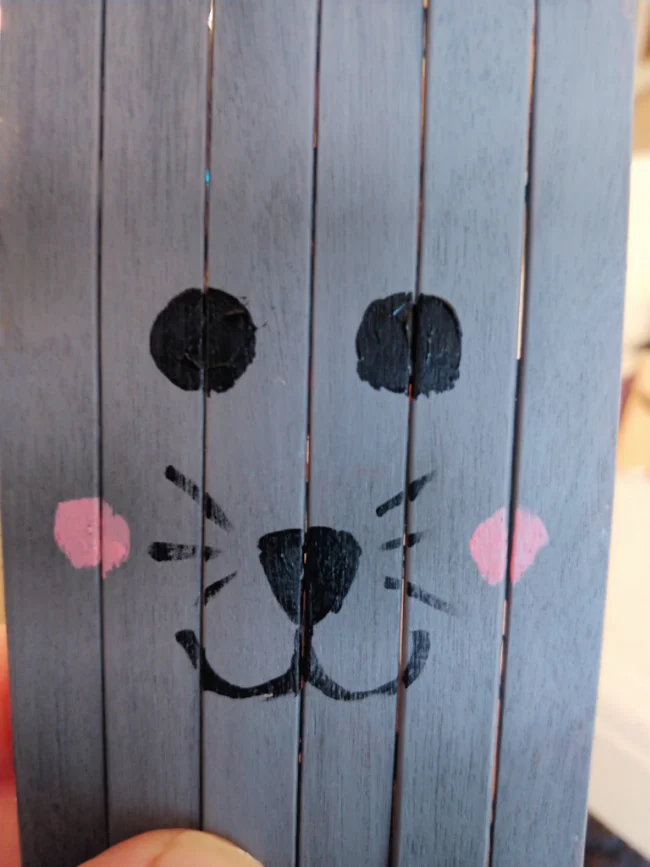 Step 5: Cut out a crown shape from your yellow (or gold if you have it) construction paper. Attach to your mouse using craft glue.


Make some embellishments to your crown using red (or whatever color you desire) craft paint.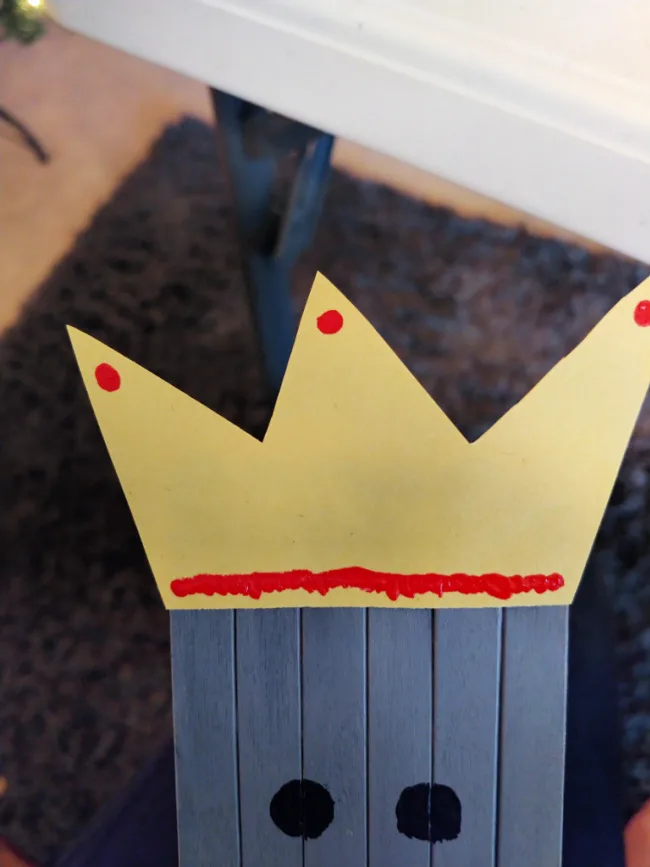 Step 6: The final step is to attach your mouse ears using craft glue.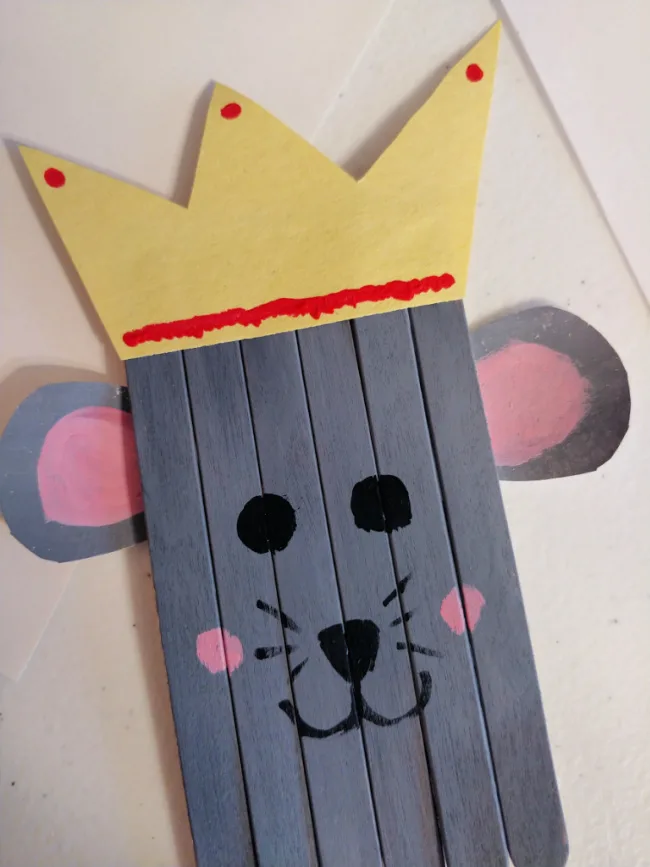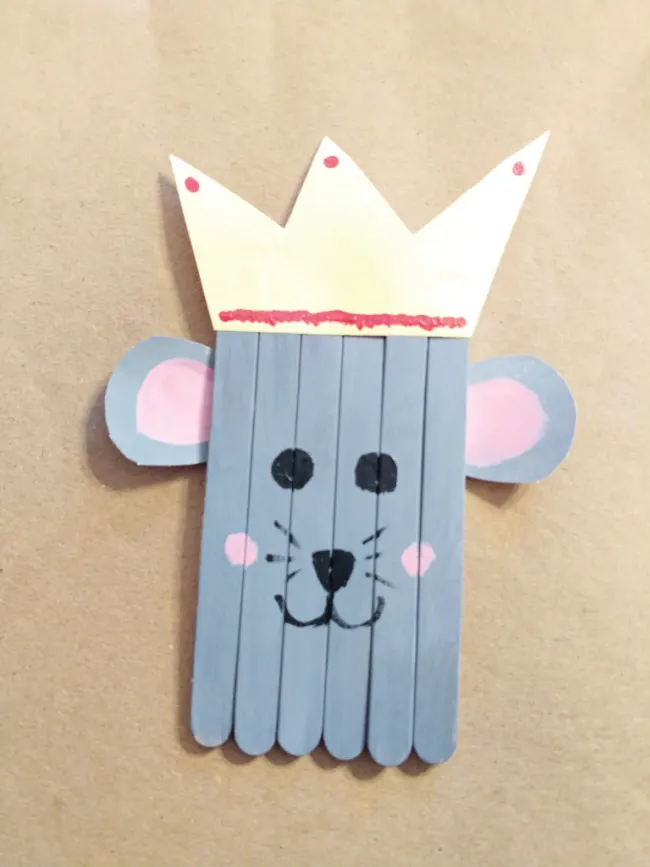 Even more Popsicle Stick Christmas Crafts you don't want to miss!


Want to print this Popsicle Stick Mouse King Craft for Kids?