This popsicle stick rainbow leads to a pot of gold that will end your search for the elusive treasure, the perfect craft for kids this St. Patrick's Day.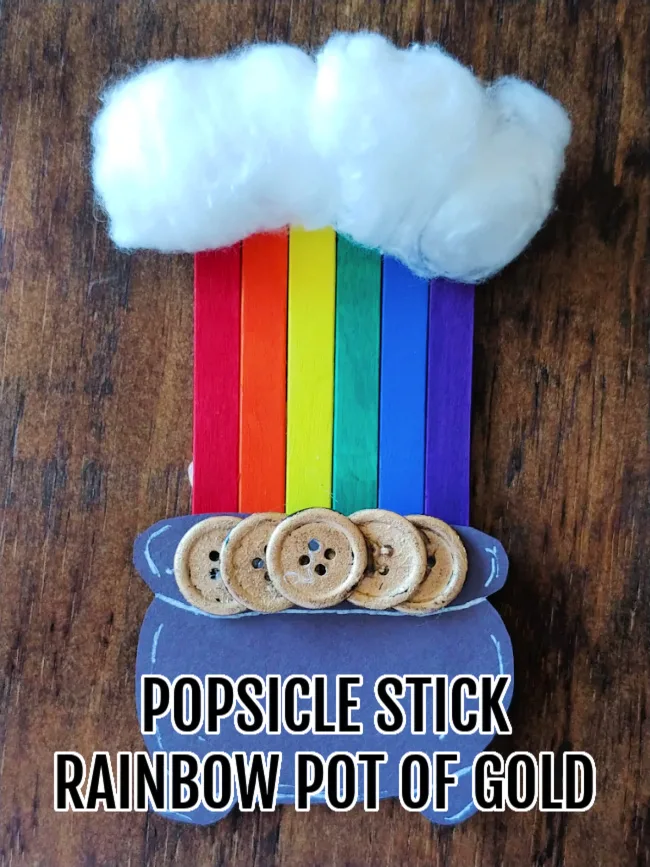 Your kids will have a blast making this adorable craft featuring a rainbow with a pot of gold.

Such a cute idea to display in your home or classroom.


Let's learn about rainbows while we make our own pot o' gold craft.


Fun Facts about Rainbows


The order of the Rainbow spectrum is red, orange, yellow, green, blue, indigo, and violet.
A Rainbow is light refracted through millions of droplets of water.
Each wavelength of light has a rate of vibration and produces the colors of the Rainbow.
It takes both the sun and rain to make a Rainbow.
The true shape of a Rainbow is a complete circle.


Materials you will need to create this craft:


1 small popsicle stick (or cardstock) – for the backing
Acrylic paint in red, orange, yellow, green, blue, and purple
(or you can purchase already colored sticks)
Gold buttons (or anything that will work for your treasure)
Black construction paper
Cotton balls
White pen (optional)
Glue Gun/glue sticks
paintbrush
pencil
scissors


How to create a popsicle stick rainbow pot of gold.


Step 1: Paint the popsicle sticks the colors of the rainbow. You can just choose to create indigo and a violet shade but we just created purple. As I stated above, you can purchase these popsicle sticks already in the shades of the rainbow, which makes this easy for a classroom craft.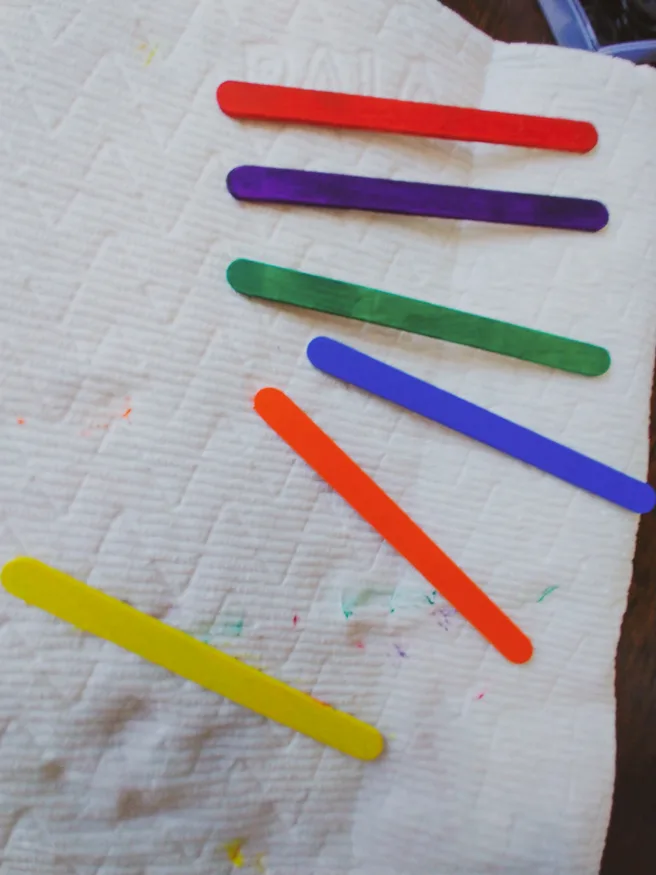 Step 2: While the sticks are drying, paint your buttons if needed. If your buttons are already gold then you can skip to the next step.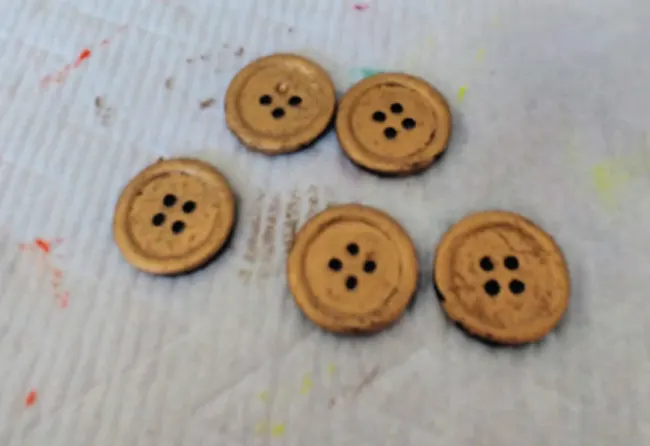 Step 3: Draw a pot and cut it out.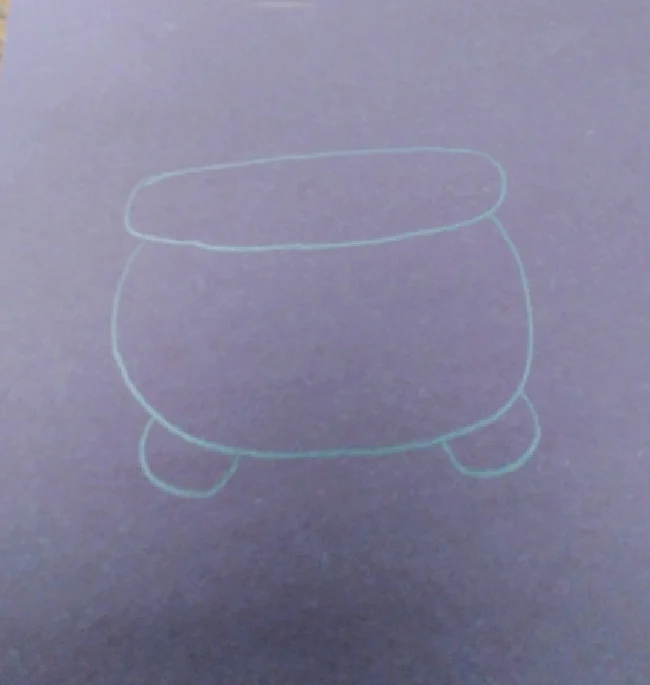 Step 4: Using a small popsicle stick (or a cutdown piece of cardstock) attach your painted popsicle sticks together. Make sure you set them up in the correct order to create your rainbow.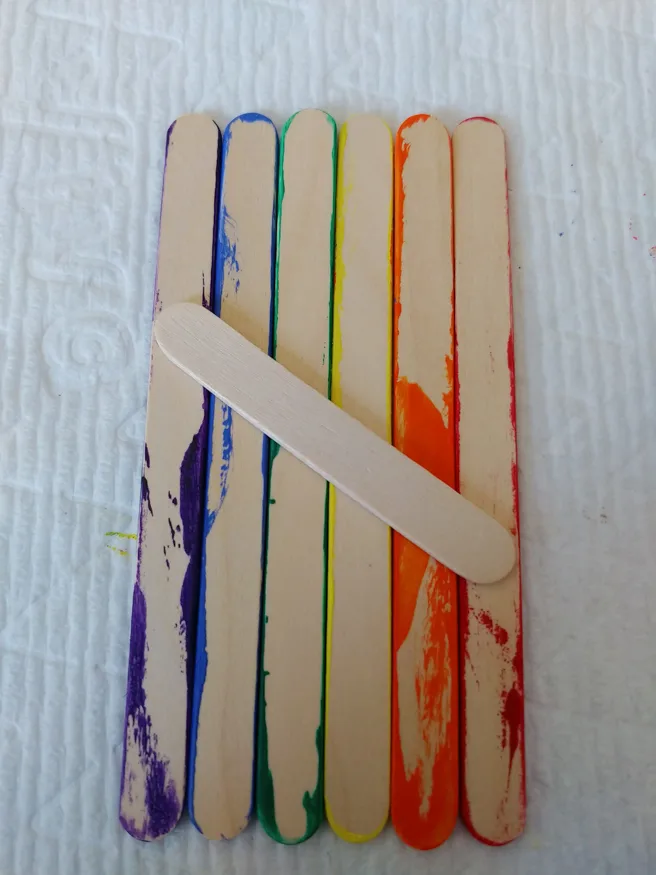 Step 5: Glue on the pot at the bottom of the rainbow.




Step 6: Glue on the buttons at the top of the pot to create your pot of gold.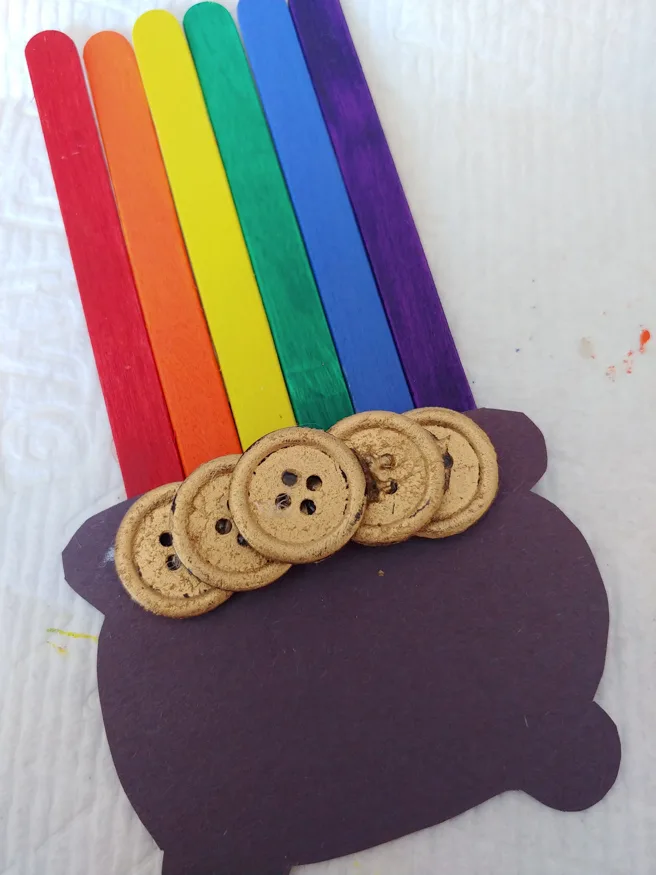 Step 7: Glue on cotton balls to the top of the rainbow. We pulled them apart a little and only needed two.




Step 8: This step is optional but we used a white gel pen to create some dimension in the pot. This isn't necessary we just thought it made it stand out better.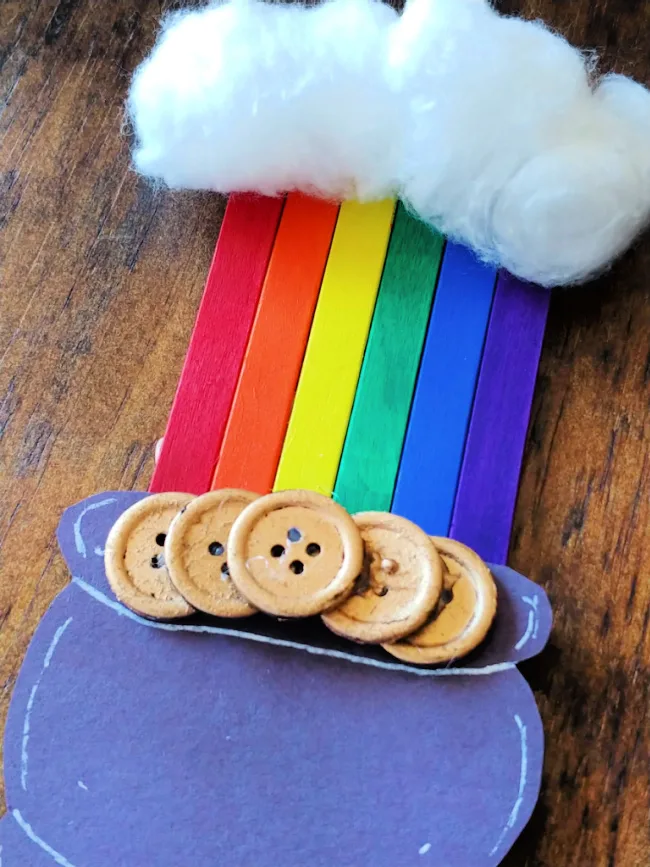 Even more St. Patrick's Day crafts you don't want to miss!


Want to print or save the instructions for this popsicle stick rainbow craft?