Celebrate St. Patrick's Day with this super cute, fun, and simple windsock toilet paper roll craft.




Oftentimes St. Patrick's Day gets overlooked when it comes to holidays but not this year.


This adorable windsock craft is a fun and creative way to decorate your home or classroom.


Plus you can combine this craft with some of these other easy St. Patrick's day crafts and have a whole day of crafting with your kids.




Supplies you will need for making a Windsock Toilet Paper Roll Craft


Pipe Cleaners (green, gold, black)
Paint & Paint Brush
Paint Pens or Markers
Streamers (green, white, black)
Hot Glue
Scissors
Any additional craft materials desired (pom poms, stickers, etc.)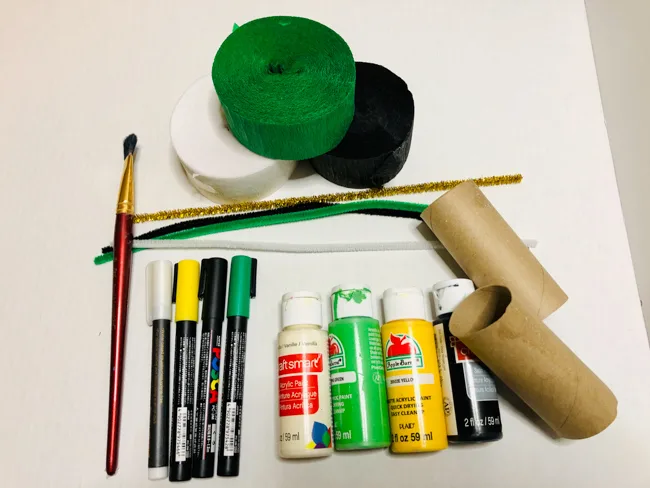 How to make a windsock from an empty toilet paper roll.




Paint the toilet paper roll any desired color, we did white, and allow it to dry.


Use paint pens, markers, or any other craft materials to decorate the roll any way you like.




Cut down a green, gold, and black pipe cleaner to size and hot glue around the top and bottom of the roll.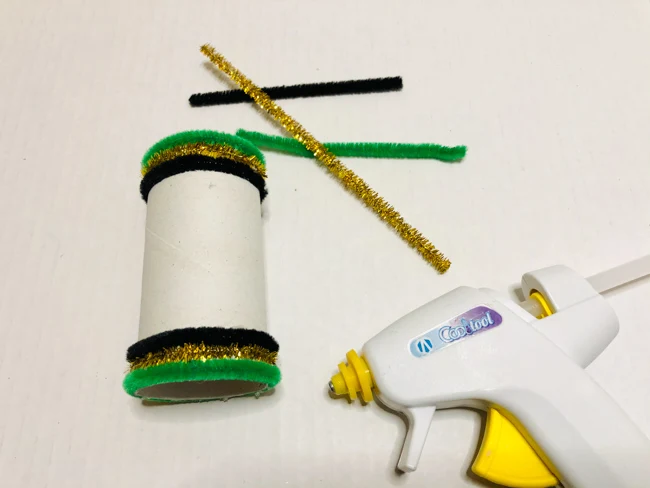 Cut another 6-inch piece of pipe cleaner, we used black, for the hanger and hot glue it on from inside the top of the roll as shown.




To make the wind strips, cut 6 pieces of streamer about 17 inches long. We used 2 of each color.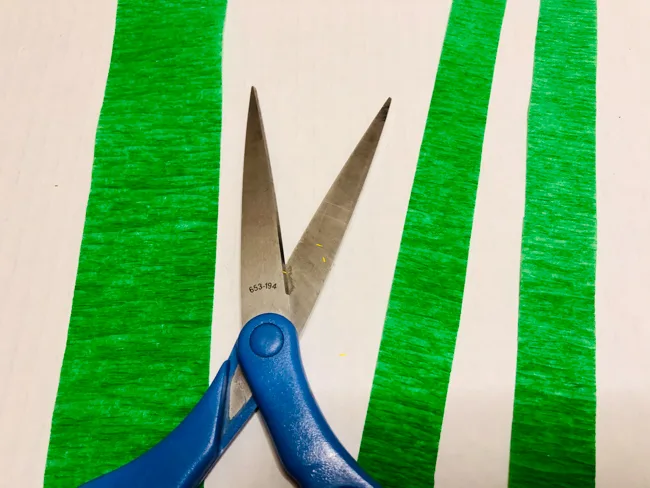 Glue the 6 streamer strips all around the inside of the bottom of the roll.




Your windsock is now complete and ready to catch some breeze.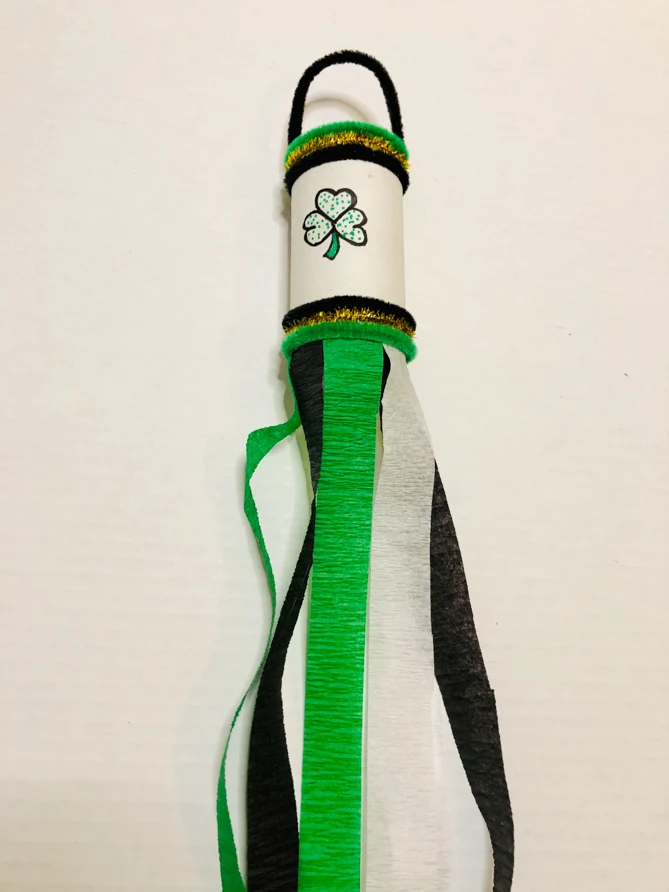 Even more St. Patrick's Day Crafts, Activities, and Treats you don't want to miss!




Want to print or save the directions for this St. Patrick's Day Windsock Toilet Paper Roll craft?