No-Bake Orange Creamsicle Pie is a creamy and delicious summer treat that only requires 4 simple ingredients.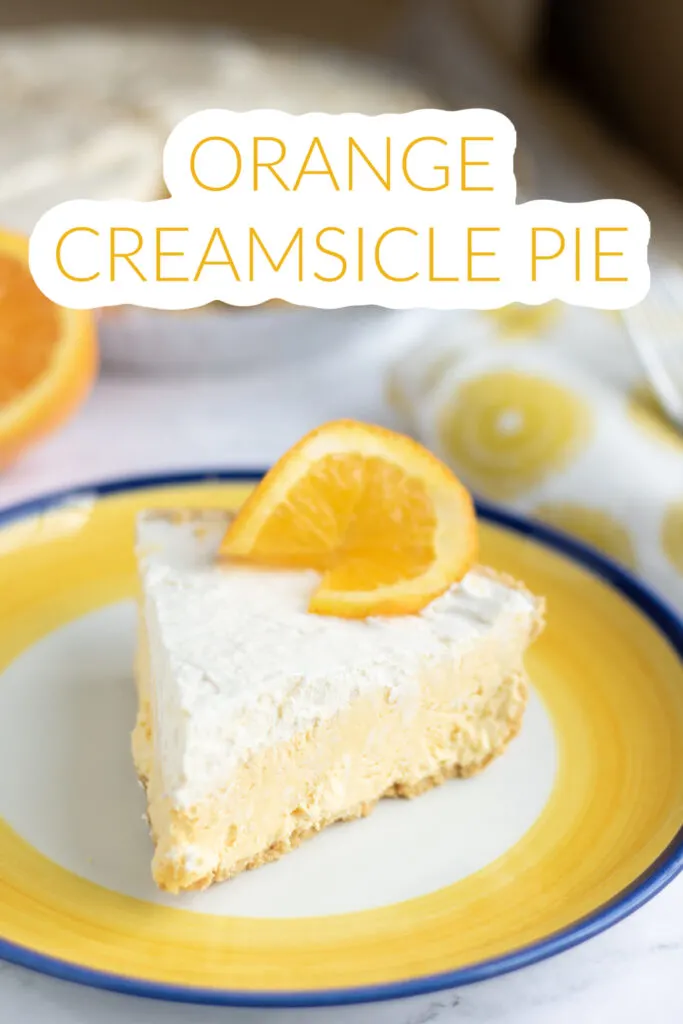 This quick and easy no-bake dessert is light and fluffy and reminds me of childhood with that classic Popsicle taste.


The perfect refreshing bite for spring or summer!


No-Bake Orange Creamsicle Pie Ingredients:


8-ounce package whipped topping (i.e. Cool Whip)
8-ounce package cream cheese, softened
1 graham cracker pie crust (premade)
6 ounces frozen orange juice, thawed




How to make an Orange Creamsicle Pie!


In a large mixing bowl, beat cream cheese until light and fluffy.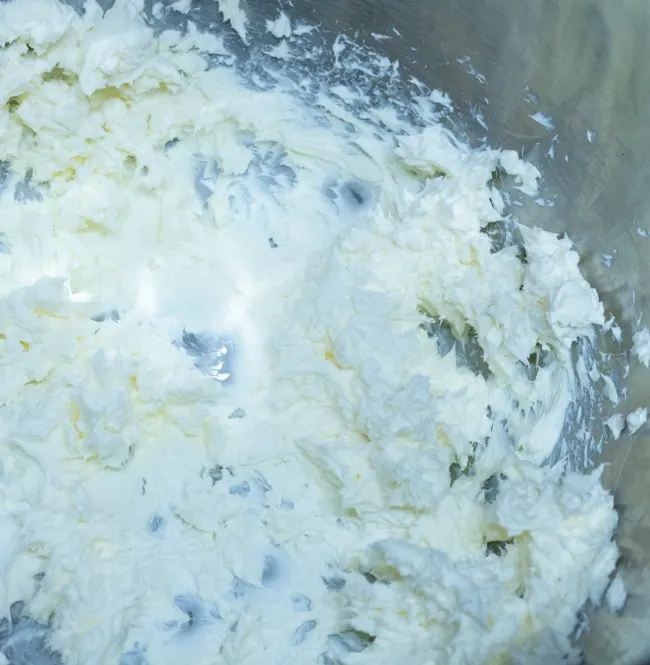 Slowly add in the orange juice. Continue beating until thoroughly mixed. Lumps are to be expected.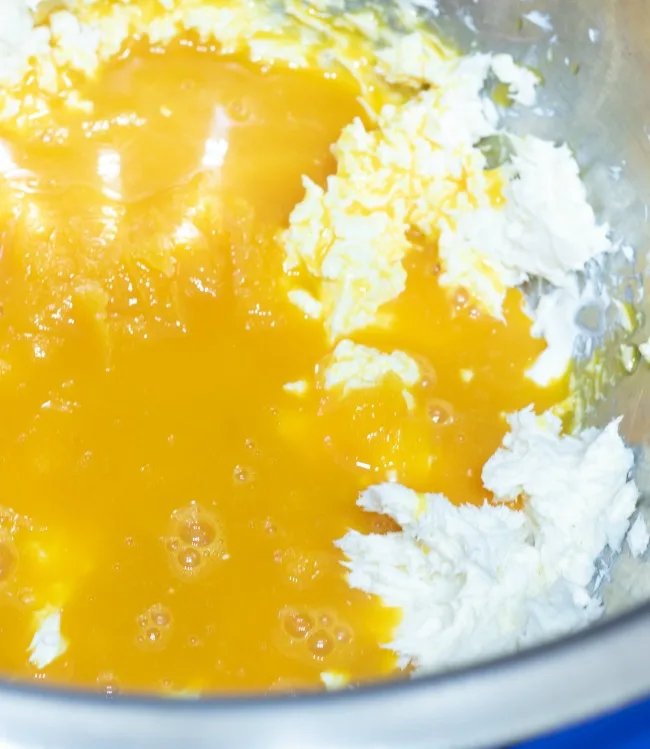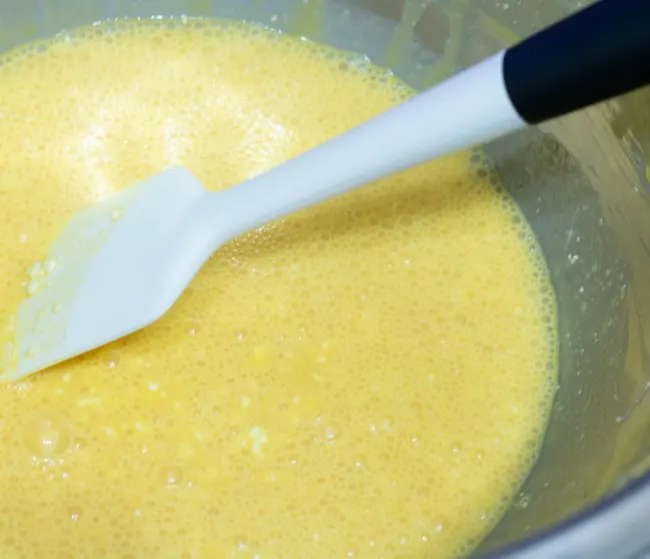 Add 2/3 of the whipped topping, and beat until mixed.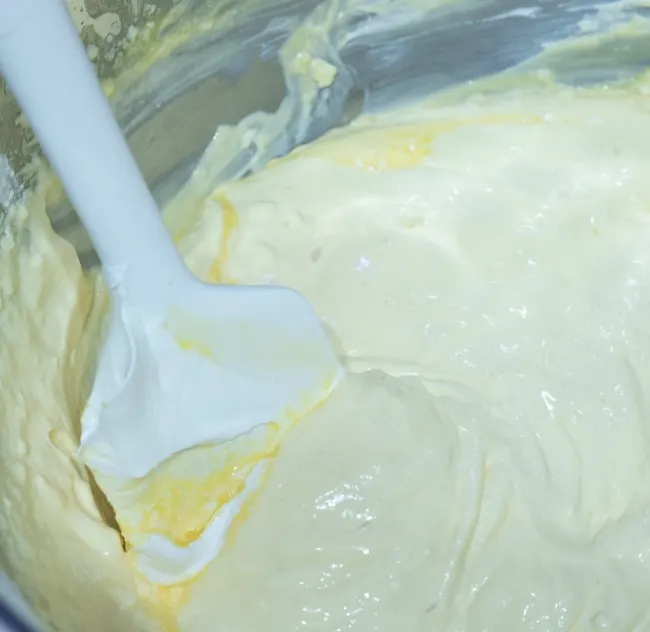 Fill pie crust with filling mixture.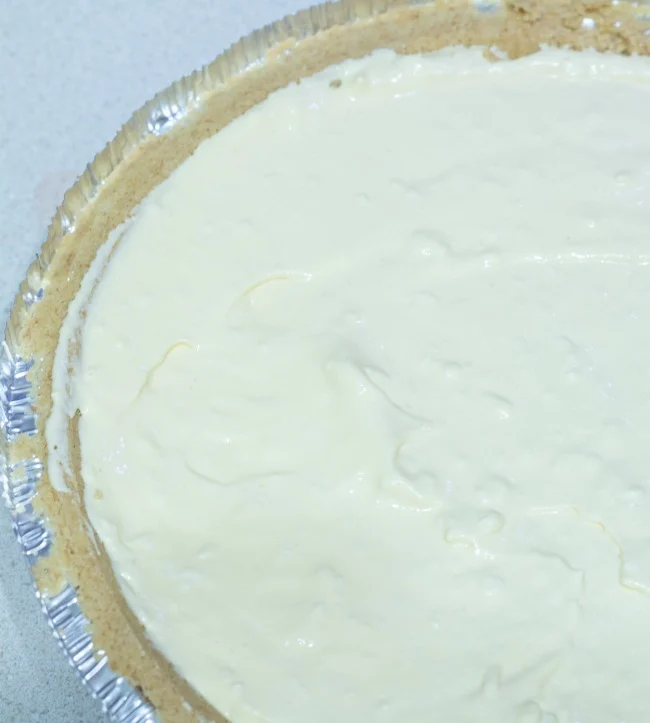 Top with last 1/3 of whipped topping.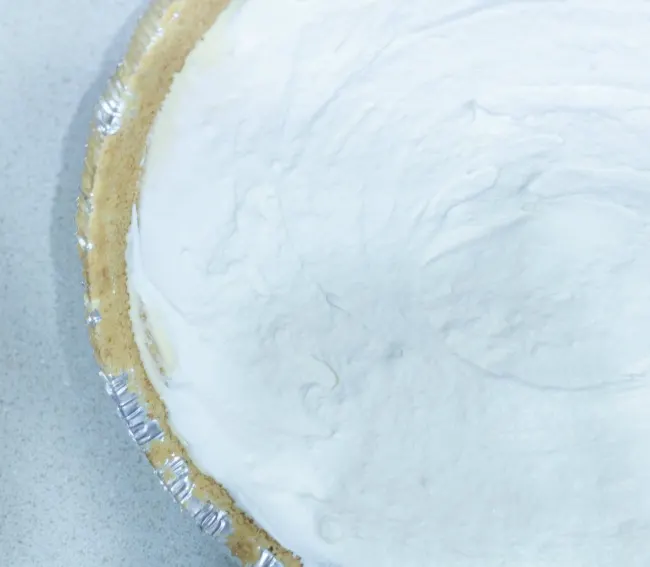 Cover and freeze for 4 hours or overnight.


Thaw slightly before serving.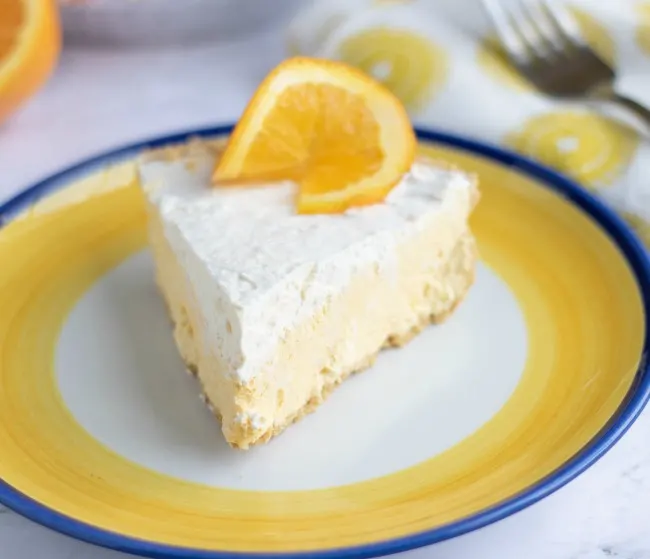 Orange Creamsicle Pie is one of the best-tasting no-bake pies you will ever have, I mean who doesn't love that classic orange and cream flavor!


A few tips to remember:


The cream cheese needs to be softened so be sure to set it out to come to room temperature. If you forget you can set the cream cheese in a bowl of hot water and let it warm for 10-15 minutes.


Although I said lumps are to be expected you can get a lump-free pie which makes for the best creamy texture. Using a stand mixer with a paddle attachment will work really well for this.


Can I make my own pie crust and whipped topping?


Absolutely, I am all about quick and easy so I settle for store-bought (which is just as delicious) but if you have a crust you love or like to make homemade whipped cream then have at it. It will be so yummy!


How to Serve Orange Creamsicle Pie


This pie needs to be chilled, it is super important otherwise your pie will be a runny mess. You could essentially call this dessert an "Icebox Pie"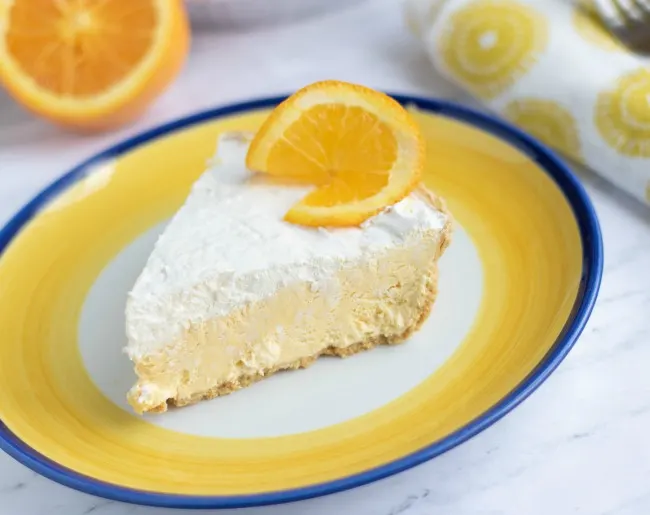 EVEN MORE NO BAKE DESSERTS:


Want to print this Orange Creamsicle Pie Recipe?