Peanut Butter Cornflake Treats (sometimes shaped like and called cookies) are an easy 4 ingredient treat with no baking required.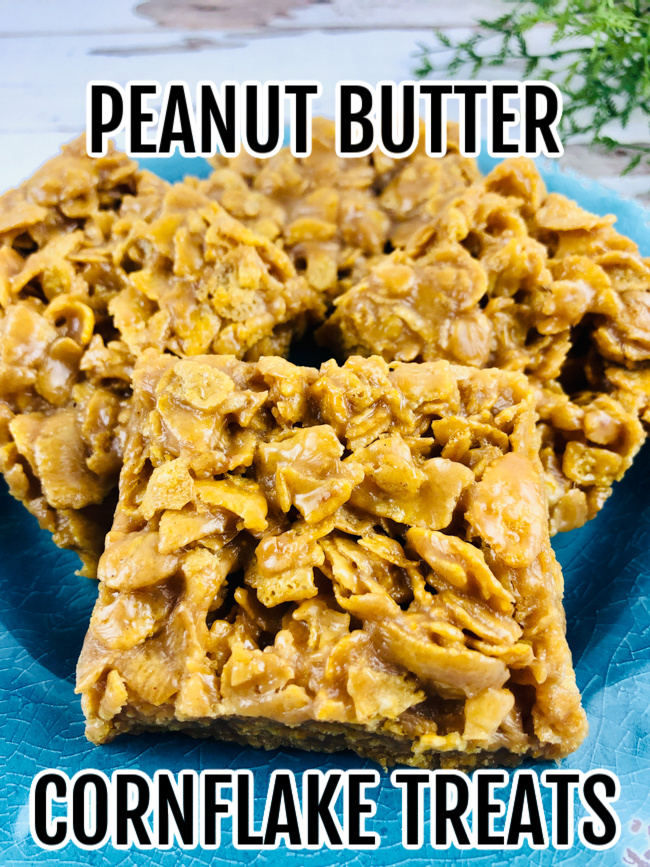 A delicious, chewy, and sweet goodness that is ready in no time (takes less than 10 minutes to throw together) and that your whole family will love.


Growing up one of my favorite desserts was this Peanut Butter Cornflake treat.


They are easy to make and are no-bake which means great for little hands to help with. They will have lots of fun helping too.


These little treats are sure to become your new favorite go-to as they are so addicting like candy, especially if you love peanut butter.




What you need to make these no-bake peanut butter cornflake treats.


6 Cups Cornflakes
1 Cup Sugar
1 Cup Light Corn Syrup
1 Cup Peanut Butter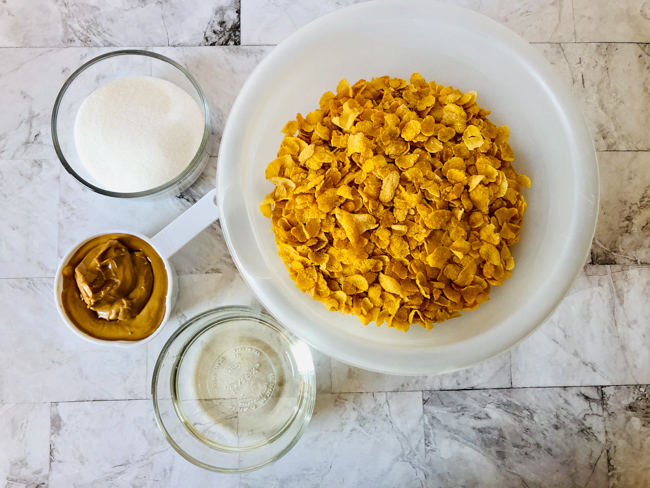 How to make no-bake peanut butter cornflake treats!


Put your 6 cups of cornflakes in a separate bowl.

Bring your sugar, corn syrup, and peanut butter to boil.


Note: Although this recipe calls for light corn syrup, you can substitute for honey and get the same results. The substitution from syrup to honey will be the same amounts.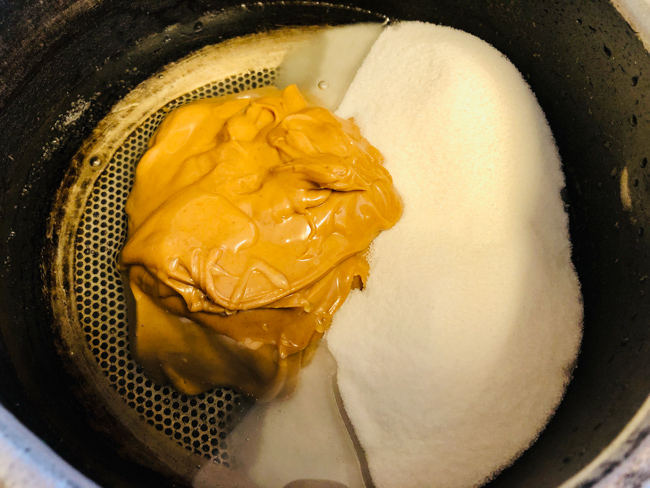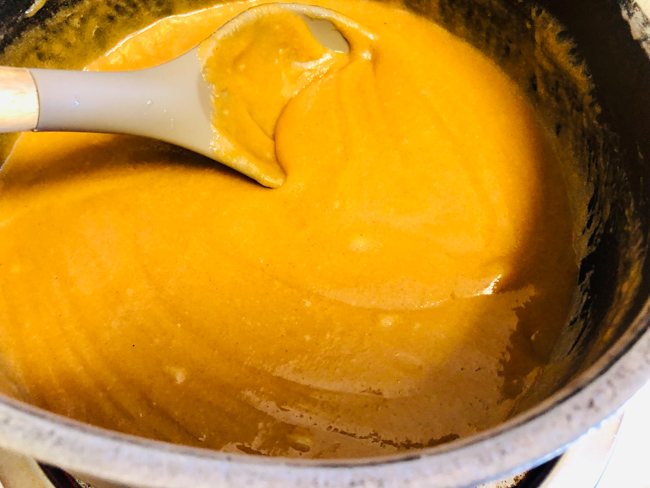 Once boiling, pour the mixture over your 6 cups of cornflakes and stir. Don't worry about crunching up some of the cornflakes while stirring.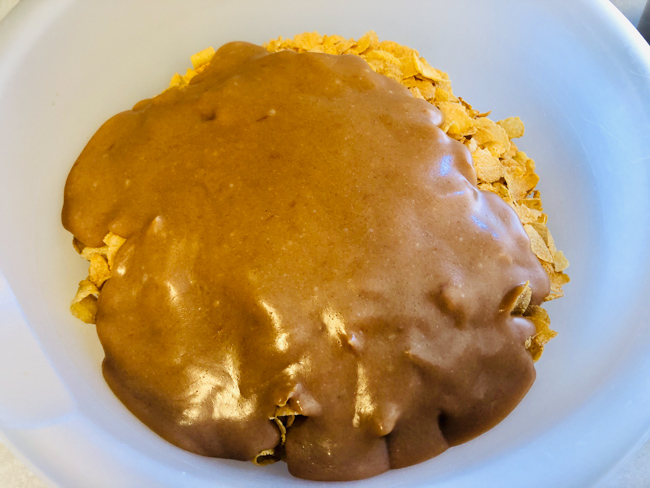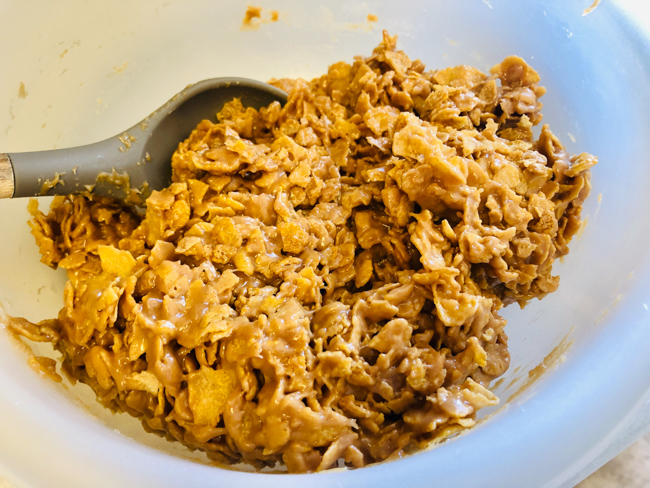 Press into the bottom of a buttered 9×13 dish and let cool. Once cooled it is time to cut and serve!


How long will no-bake cornflake treats stay fresh?



Once the little bites of goodness have cooled, put them in an airtight container or sealed Ziploc bag.

They can be stored this way for 3-4 days.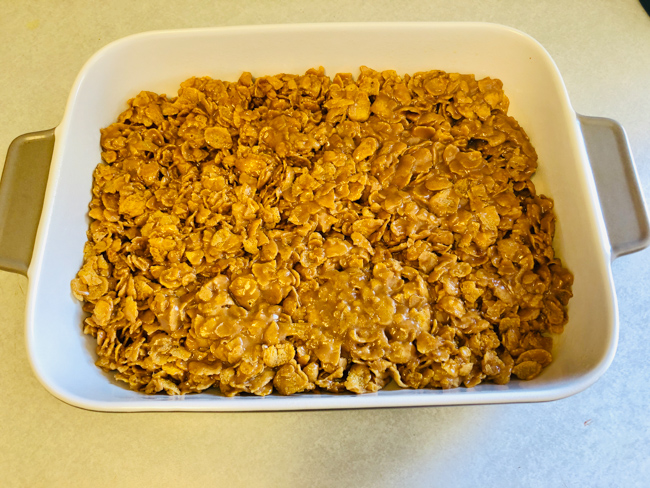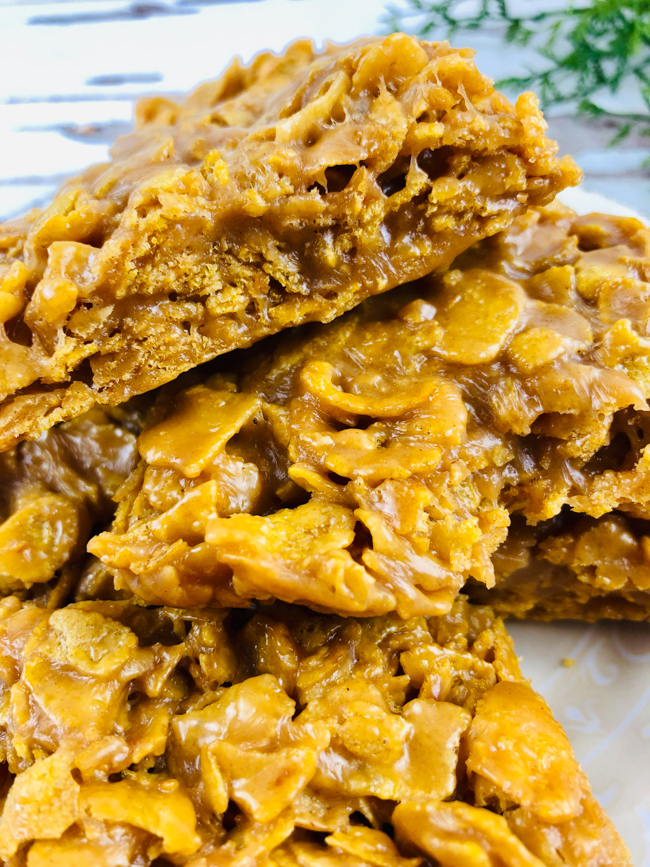 Can no-bake peanut butter cornflake treats be frozen?


Yes, place them into a freezer safe container with a layer of wax paper in between each layer.


Can you use creamy or chunky peanut butter?


Yes, you definitely can use chunky peanut butter. It will give it a little extra crunch and saltiness but equally delicious.


Can you make these cornflake treats without peanut butter?


For those with peanut allergies, you can definitely use a nut-free alternative such as almond butter, sunflower seed butter, etc.




Even more, peanut butter treats you don't want to miss!


Want to print or save the instructions for this recipe?