Summer parties are typically the most anticipated events of the year. It is warm, you can have a tasty cold treat and swim in the refreshing pool. Make your party count with special touches like these awesome Summer party ideas featuring Mike and Ike MegaMix Sours.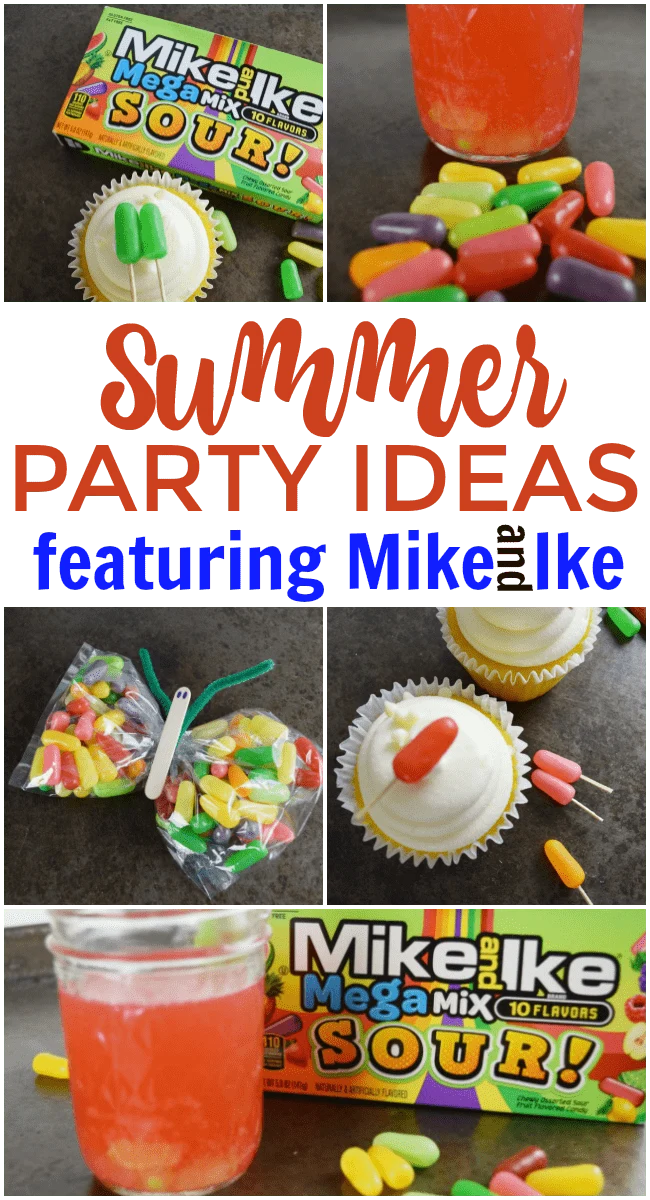 Can you believe that summer is already here? Whether you are having a birthday party, 4th of July gathering or just a summer bash with your friends today I wanted to share with you some super cute ideas to pull it all together.
The first one I am loving is popsicle cupcakes. The MIKE AND IKE Mega Mix Sour candies are perfect to make the most adorable cupcake toppers. All you will need is cupcakes, MIKE AND IKE Mega Mix Sour candies and some toothpicks. We are loving the MIKE AND IKE Mega Mix Sour. If you are a sour enthusiast then definitely pick these up exclusively at most Walmart stores.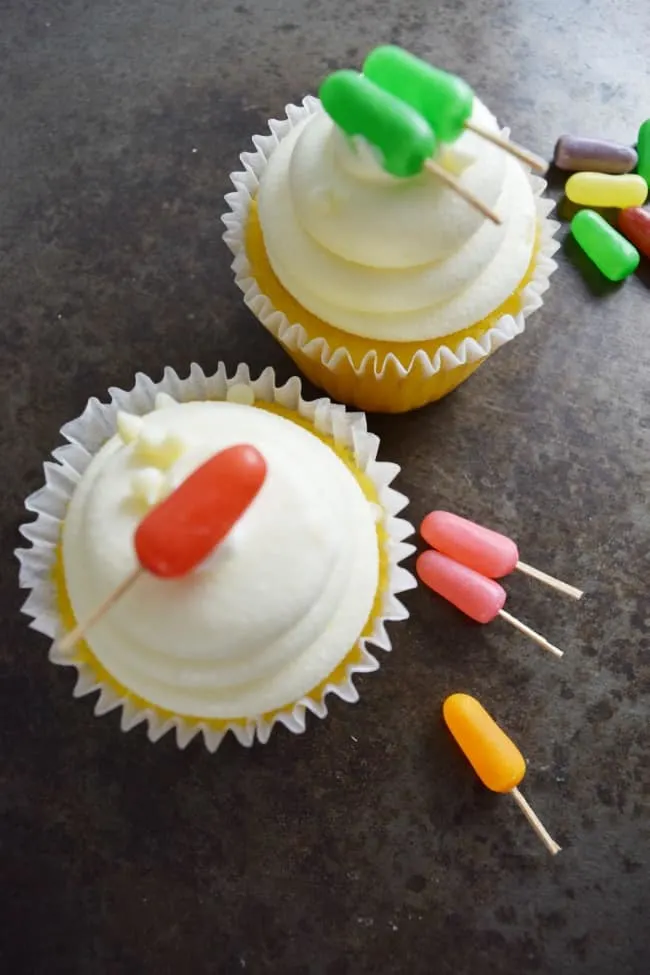 The mini popsicles are easy to create. Push a toothpick halfway through a MIKE AND IKE Mega Mix Sour and trim the excess toothpick off the end. You can make them look like doubles or single popsicles. The kids at the party are sure to get a kick out of these.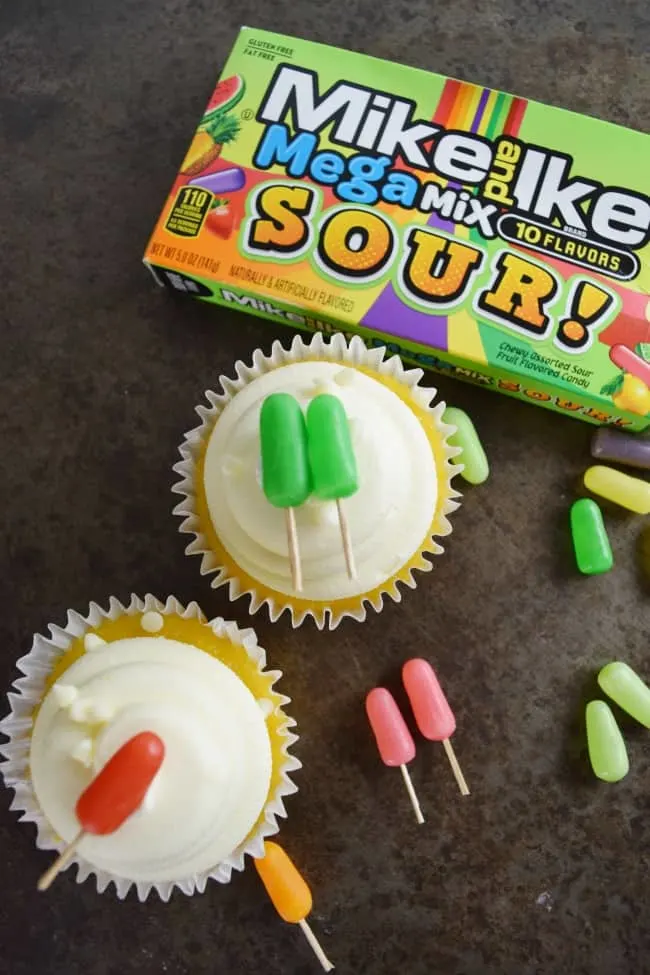 Now if you are having a kids party then you will definitely want to give favors. These butterflies are super simple to make requiring only a package of MIKE AND IKE Mega Mix Sour candies, small baggies, pipe cleaners, and mini craft sticks.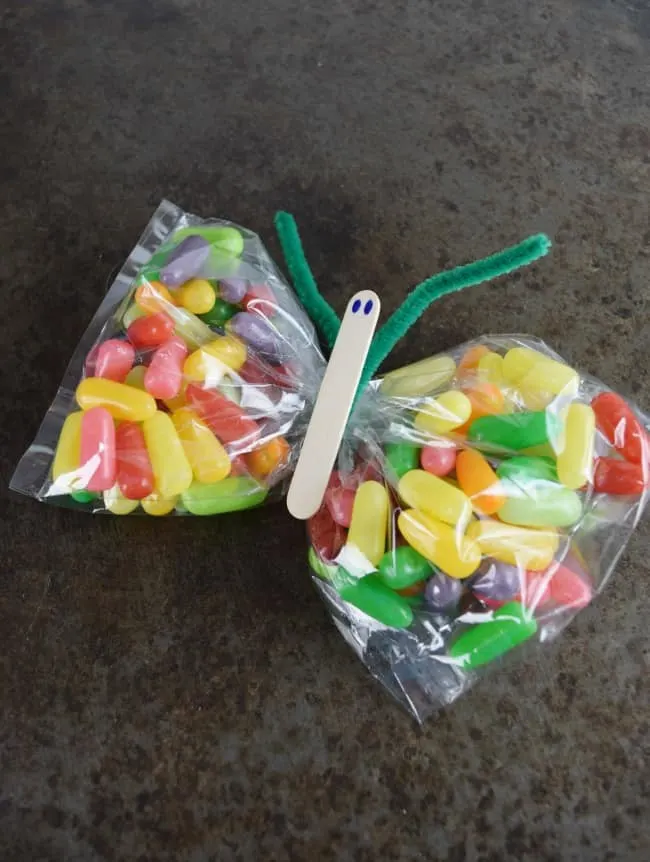 Add the candies to the bag and to create the wings wrap the pipe cleaner around the middle. Hot glue on the craft stick for the body. You could paint the stick if you would like them a different color or do like we did and just add eyes.
Another great idea is just having the MIKE AND IKE Mega Mix Sour candies filled in containers so your guest can munch as they are mingling. They are super colorful so they would look great all mixed together or separated into individual colors and flavors as well.
The last summer party ideas suggestion is a yummy drink. This is a candy-infused mocktail that only has 2 ingredients. MIKE AND IKE Mega Mix Sour and Lemon Lime soda.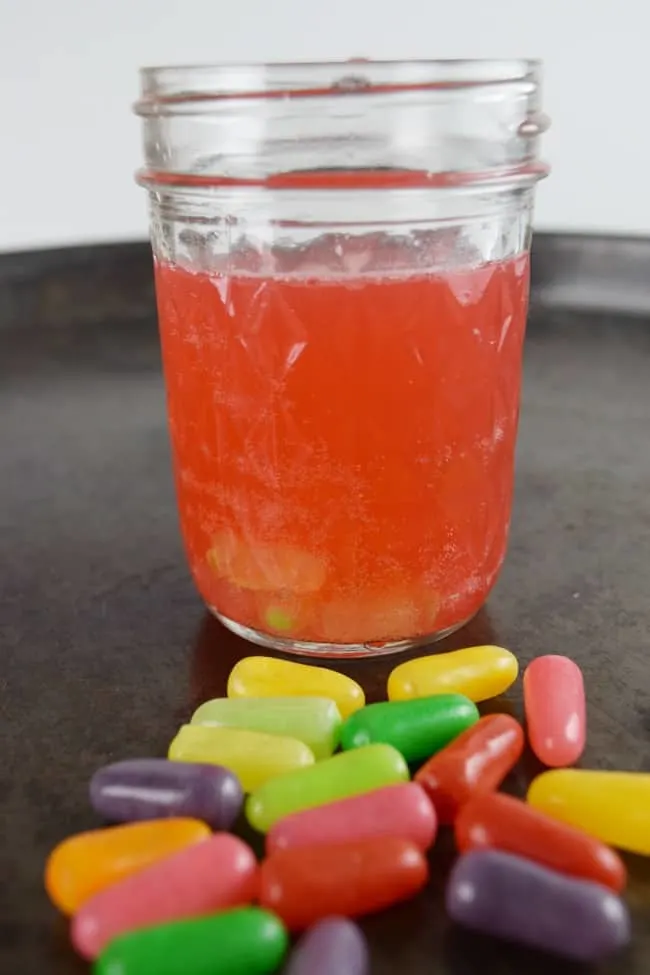 This makes a super sweet and delicious drink. I definitely recommend serving in smaller punch cups or even small mason jars as we have served them.
All you will need to do is pick out your favorite flavor (or two), place them in the cup and pour over the lemon-lime soda. Allow the mixture to fizz and mix together for a bit and enjoy. Our favorite combination was cherry and limeade MIKE AND IKE Mega Mix Sour. If you are an adult you could, of course, replace the soda with vodka for a more adult cocktail.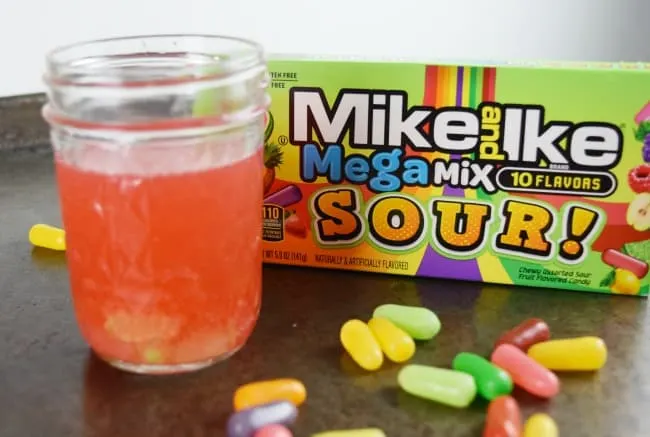 I hope you have enjoyed these fun summer party ideas featuring MIKE AND IKE Mega Mix Sour. If you haven't given them a try then definitely hit up your local Walmart candy aisle and grab a box or two. They make the perfect treat to take with you to the beach, park or hanging by the pool. Make your summer day brighter!
If you enjoyed these Summer Party Ideas post you also might like...
---
10 Experiences for the best summer ever!