Taco night is back with these mouthwatering Taco Stuffed Portobello Mushrooms that give you all that flavor of having a taco but sparing you the carbs by replacing the tortilla with a mushroom.


These little bites of deliciousness make for an easy weeknight dinner that the whole family will love. Delicious, Healthy, and easy to make, this recipe is a keeper for sure!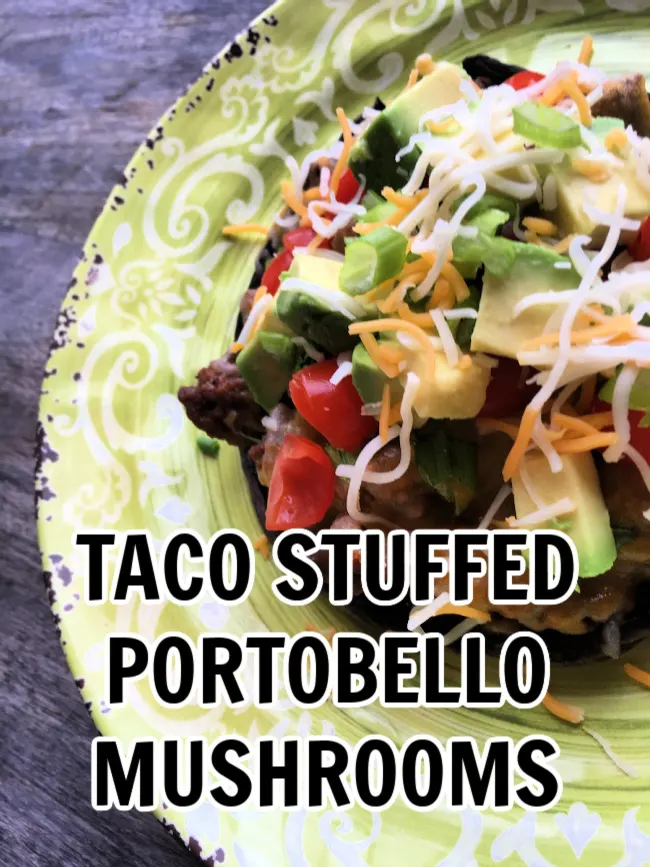 Plus bonus, if you are looking for a low-carb dinner recipe or something great for your 21 Day Fix, this can be your tasty and nutritious take on Taco Tuesday.


So if you are on a low-carb diet plan you will definitely want to give these a try. They are also so easy to customize to your own liking, whether you want to easily swap out or adjust the ground beef for ground turkey, beef, pork, or chicken or make it vegetarian and replace some items for things like black beans, peppers, and quinoa.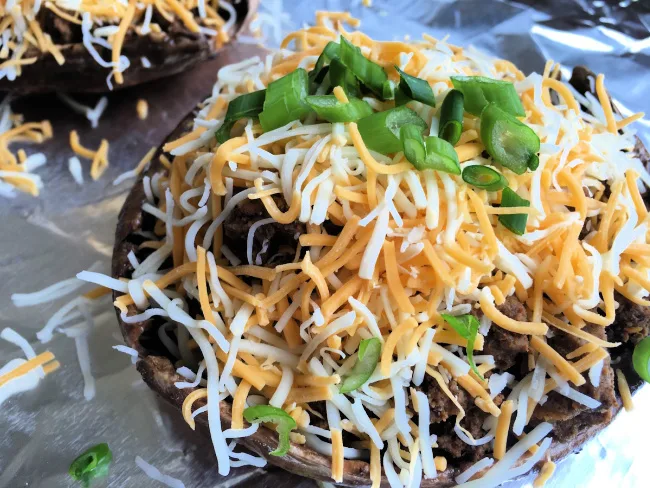 What is a Portobello Mushroom?


A portobello mushroom is more or less just a more mature version of the cremini mushroom, and ultimately bigger too. They can often reach up to 5 inches in diameter.

The large caps of portobello mushrooms make them great for many things, like replacing the tortilla shell in this specific recipe. They are also often used as a meat replacement in sandwiches and casseroles.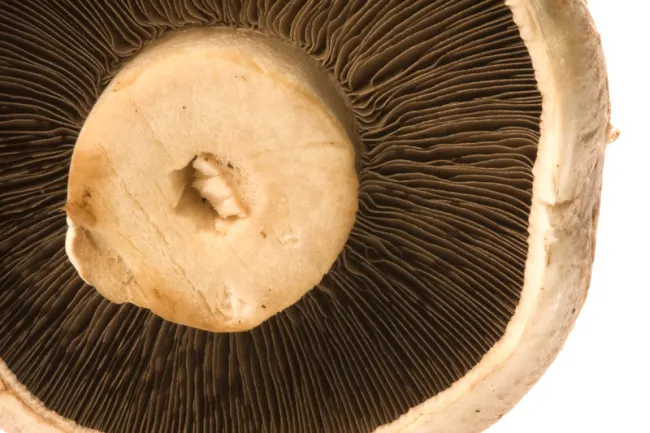 Ingredients for Taco Stuffed Portobello Mushrooms:


3 Tablespoons Extra Virgin Olive Oil
6 Large Portobello Mushroom Caps (stems and gills removed)
1 lb. Ground Beef
2–3 Tablespoons Taco Seasoning
½ Cup Water
10 oz. Four Cheese Mexican Blend (finely shredded, divided)
4 Green Onions (green part only, finely sliced)
½ Pint Grape Tomatoes (washed and cut in quarters)
1 Avocado (seed and skin removed, cut into small chunks)


How to make Taco Stuffed Portobello Mushrooms!


First, you will want to prepare the mushroom caps, be sure to choose good quality mushrooms. You will want to go with ones that are firm and solid. Before we get started with the full recipe instructions, we should probably answer a very important question.


Can you eat the gills of a Portobello Mushroom?


The straightforward and simple answer is yes, you can. They are indeed edible. However, that doesn't mean that you really should.


I also guess I should mention what the "gills" are if you don't even know. Well, the gills of a mushroom is just that, the underside of the mushroom. Oftentimes the gills of a mushroom will cause your food to have a muddy taste or give it an undesirable texture.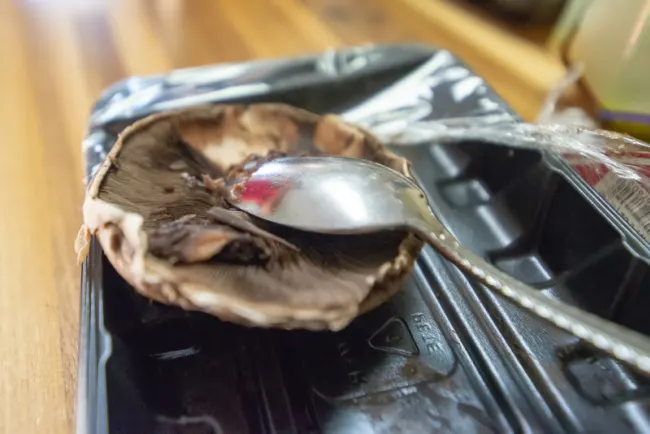 So the first step of the recipe is to gently remove the stems by hand. Then, scoop out the gills with a spoon and discard.


Not only will it get rid of the residual grit and unenticing(ness) of the gills, but it will also give you more room to add your toppings.


For the taco seasoning, you can use either your favorite prepared blend or make up a batch of this super easy homemade version that can be stored in an airtight container for up to six months.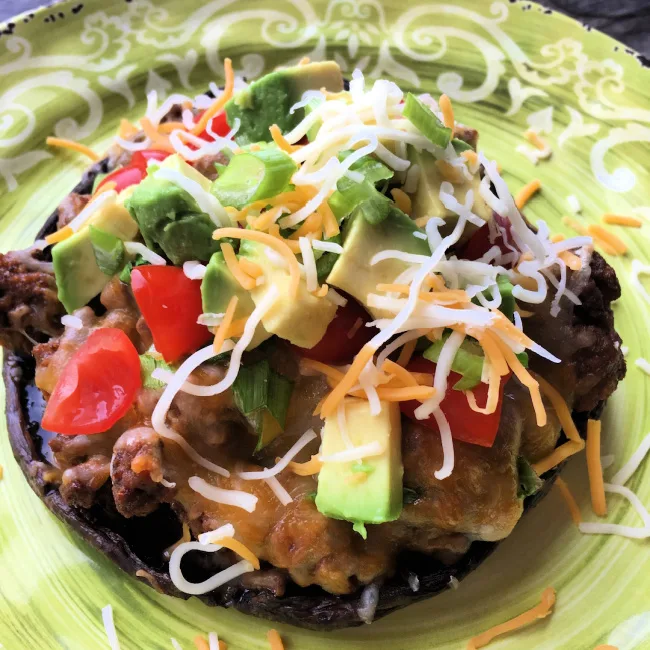 Now that the prepping phase is out of the way, here are the directions for creating these little bites of goodness.


Preheat your oven to 375° F and line a large, rimmed baking sheet with parchment paper or a Silpat® baking mat.

With a pastry brush, brush olive oil on the outside of each mushroom cap, and around the interior and edges. Set the finished caps on a lined baking sheet and set them aside.

Over medium-high heat, brown your ground beef in a large skillet until no longer pink inside. Carefully drain off excess fat and return to heat.

Add 2-3 tablespoons of taco seasoning mix and ½ cup water to skillet. Stir to distribute taco seasoning evenly. Cook on medium-high heat for 5-7 minutes or until excess water cooks down, stirring occasionally. Remove from heat and cool for a couple of minutes.

NOTE: My family loves taco seasoning but I am not a huge fan, every now and then I will leave it out altogether and this recipe is still just as delicious. The good thing about making your own homemade taco seasoning is that you can mix just what you like to fit your tastes.

Divide the seasoned beef among the 6 mushroom caps. Add approximately 1 oz. of shredded Mexican cheese to each cap and place the baking sheet on the middle rack of the preheated oven. Bake for approximately 15 minutes, or until cheese is melted. Remove from heat and cool for a couple of minutes before serving.

To serve, top with chopped tomatoes, avocado, remaining cheese, and green onions. Enjoy!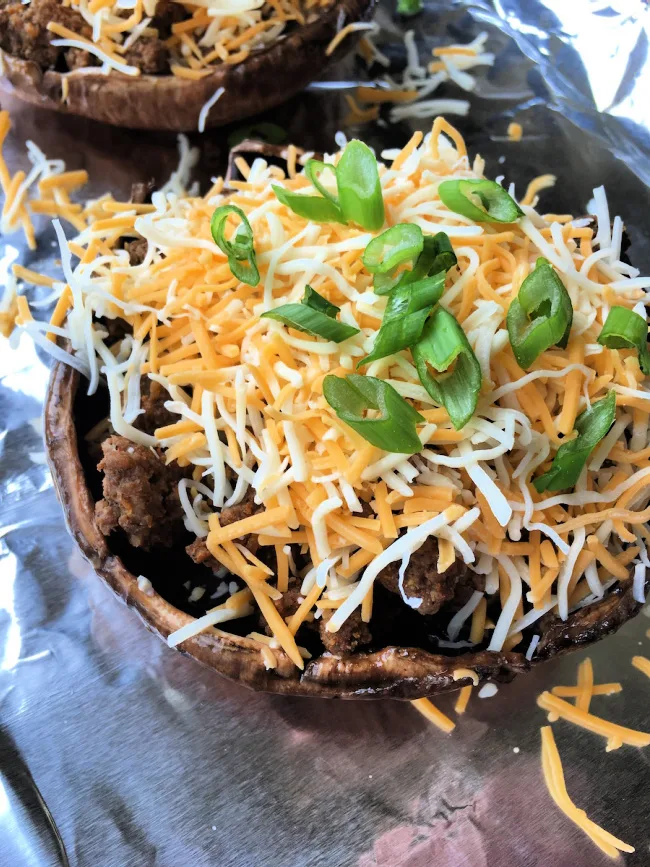 That is all there is to it. As I mentioned earlier one of the best things about this recipe is that are so many ways you can change it up and make it your own.

Whatever you add to your favorite tacos can be added here too. Want to spicy it up, add some jalapeno peppers, you get the idea!


Even more delicious recipes you don't want to miss!


Want to print or save these instructions for this Taco Stuffed Portobello Mushrooms?