Homemade Taco Seasoning is an easy way to add flavor and a satisfying mild heat to all sorts of recipes.

This smokey and savory mix is the perfect blend of spices to turn all sorts of ho-hum foods into dishes you want to make again and again. It works great for seasoning your chicken, beef, pork, and more!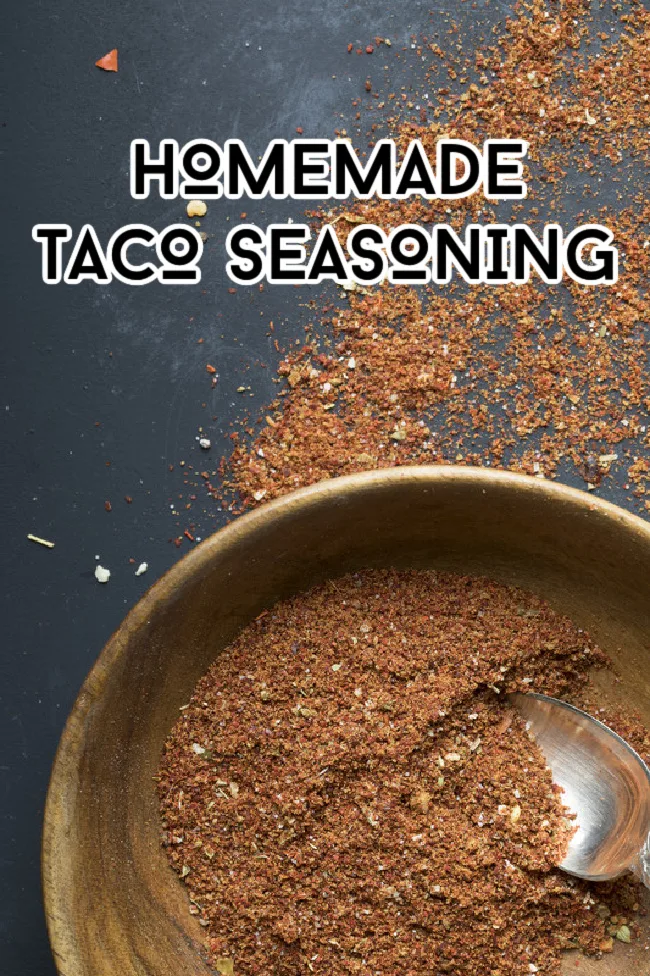 The best thing about this homemade taco seasoning recipe is that it's preservative-free and fully customizable to your own taste preferences.

If there is something in store-bought taco seasoning that you don't love then you can leave it out in this recipe

It takes just minutes to put together and you very likely already have the vast majority of the spices you want to use already on hand.


Taco Tuesday just got a whole lot better!


What is taco seasoning mix made of?


This is a mild seasoning (at least for our tastes) but you can add or subtract as much or as little of spices that you like.


2 T. chili powder
1 T. ground cumin
1 t. ground coriander
2 t. garlic powder
½ t. crushed red pepper flakes
1 t. smoked paprika
1 t. salt
2 t. black pepper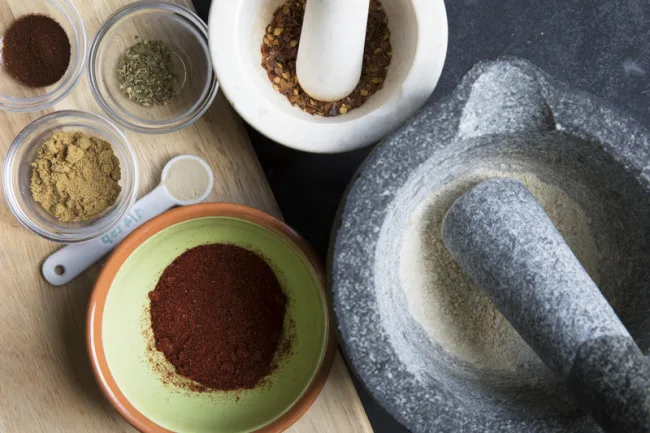 How do you make taco seasoning from scratch?


In a small bowl, combine all the ingredients (or only the ones you love) and transfer them to an airtight container for storage.


When you are ready to use, add approximately 3 tablespoons of this homemade version for every packet you're replacing in a recipe, or for every 1 pound of protein.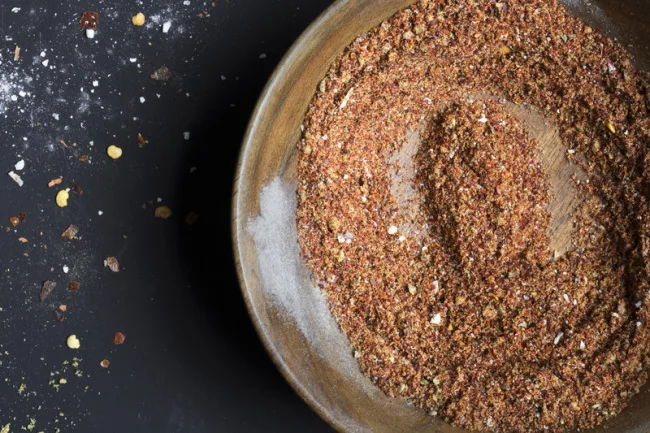 How long does Homemade Taco Seasoning Last?


Store unused amounts in an air tight container for up to 6 months. This recipe can be made in larger batches. Enjoy!


Even more recipe posts you don't want to miss!


Want to save or print the ingredients to this mild homemade taco seasoning?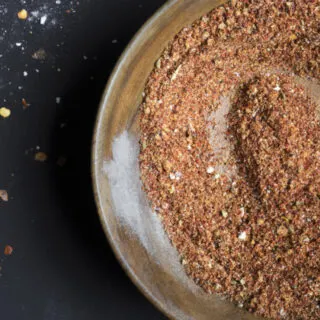 Mild Homemade Taco Seasoning
Homemade Taco Seasoning is an easy way to add flavor and a satisfying mild heat to all sorts of recipes.
Ingredients
2

Tbsp.

chili powder

1

Tbsp.

ground cumin

1

tsp.

ground coriander

2

tsp.

garlic powder

½

tsp.

crushed red pepper flakes

1

tsp.

smoked paprika

1

tsp.

salt

2

tsp.

black pepper
Instructions
Combine all ingredients in an airtight container and shake well to combine. Use 2 - 3 tablespoons per pound of ground beef (use more or less according to individual taste preferences).