Fun Valentine Felt Fortune Cookies make the perfect quick and easy twist for any classmate Valentine.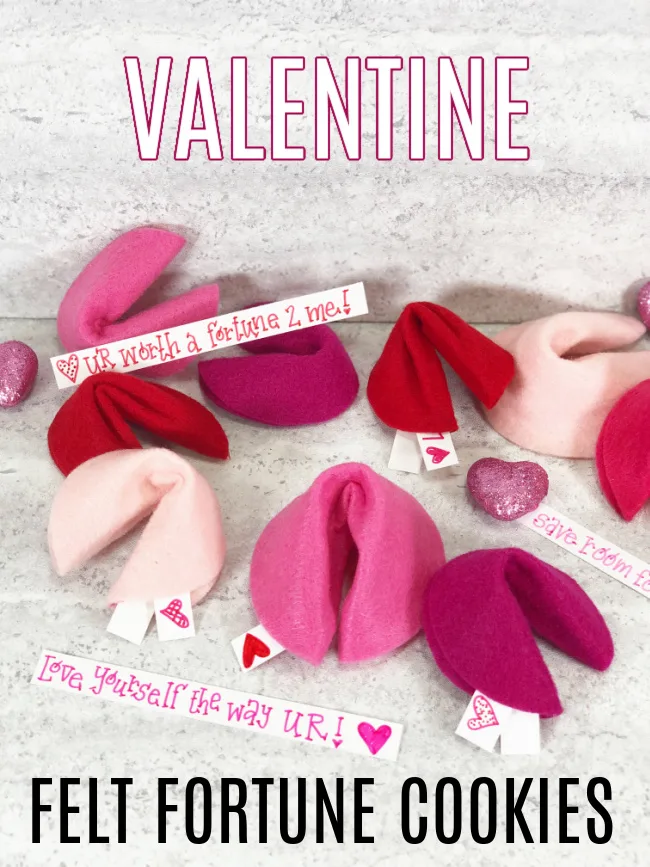 Spread the love with this adorable, yet simple candy-free, non-food Valentine idea.


Materials you will need for Valentine Felt Fortune Cookies


Craft Felt – Red, Light Pink, Medium Pink, Dark Pink (or any color if you are making for a different holiday)
Circle Template – 4″ Wide
Black Sharpie
Scissors
Ribbon - in colors to coordinate with felt
Glue Gun and Glue Sticks – Low Temp Works Best
Paper – to make or print fortunes
Colorful Markers – to write out the fortunes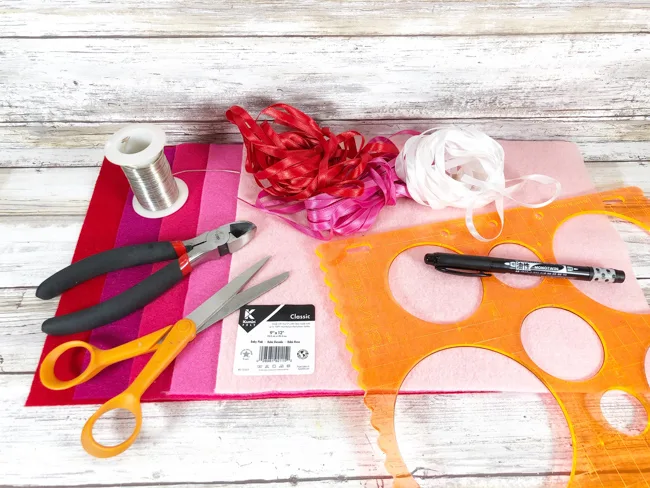 How to make Valentine Felt Fortune Cookies


Trace four-inch diameter circles from red, light pink, medium pink, and dark pink felt, with a marker. Use the Koala Ring Ruler to make this a quick and easy task.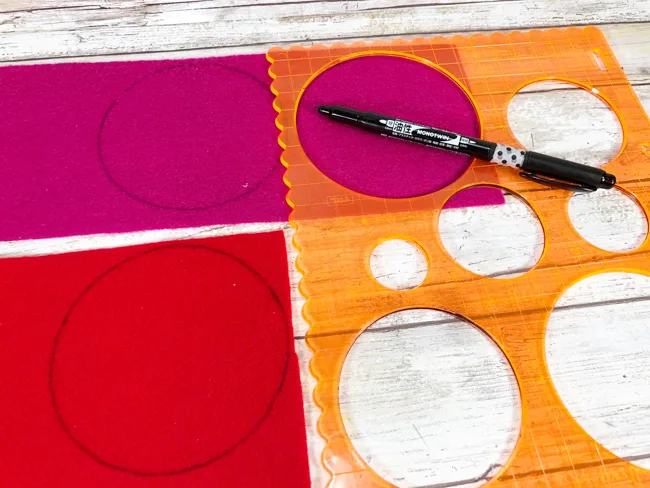 Cut the circles out with scissors, making sure to cut inside the traced lines for a clean, finished project.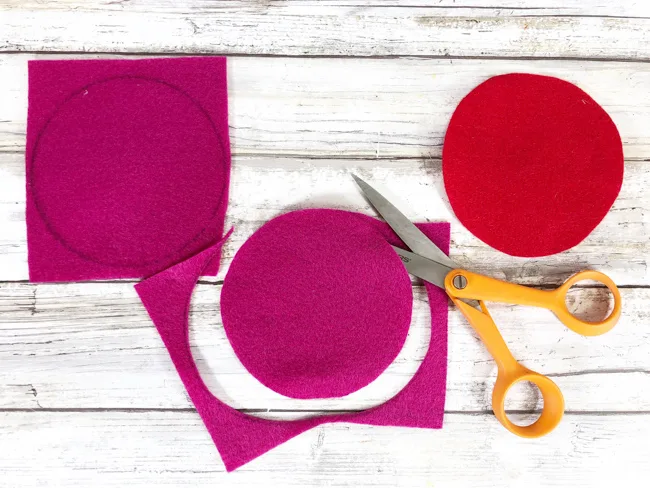 Measure and cut pieces of craft wire slightly shorter than the four-inch diameter of the felt circles, using wire cutters.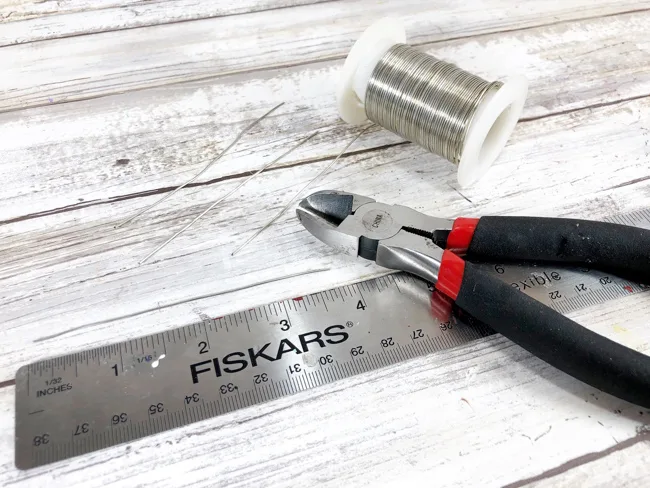 Cut lengths of matching satin ribbons approximately four inches long. Using a glue gun, affix the wires to the middle of the felt circles. Attach the ribbons on top, covering up the wires. TIP: If crafting with younger kids, use color-coordinated chenille stems instead of wire and ribbon.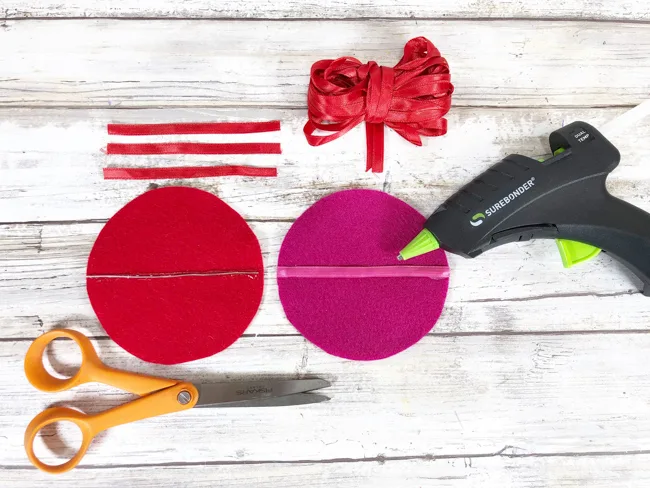 Measure and cut strips of white paper ½″ wide using a paper trimmer. With fun, bright colors of markers, hand-letter punny fortune cookie sayings on the strips of paper. If you prefer, download, and print out the free 20 Valentine's Day Fortune Cookie Sayings. Cut sayings apart with scissors or a paper trimmer.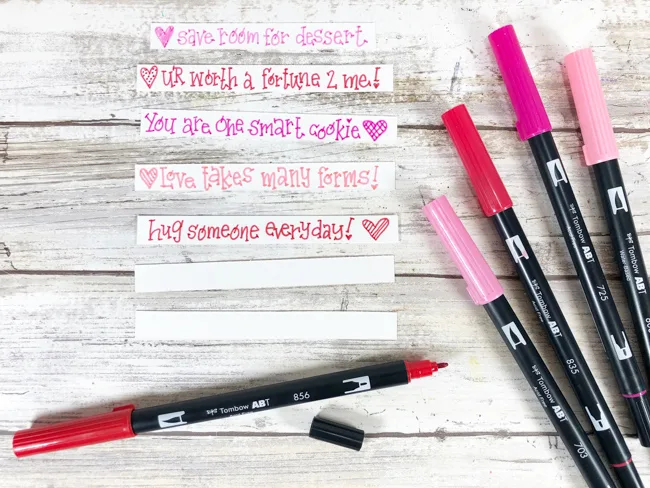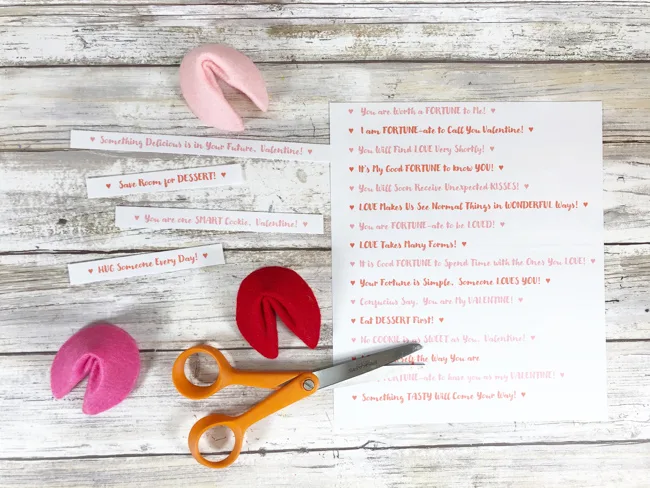 Place a paper fortune in the center of each felt fortune cookie, along the ribbon line. Fold the felt circle in half, using the wire as a guide, so the ribbon is inside the cookie. Next, angle the sides toward each other, bending the wire at its halfway point and forming a fortune-cookie shape, as shown. The wire allows you to open and close the fortune cookies repeatedly.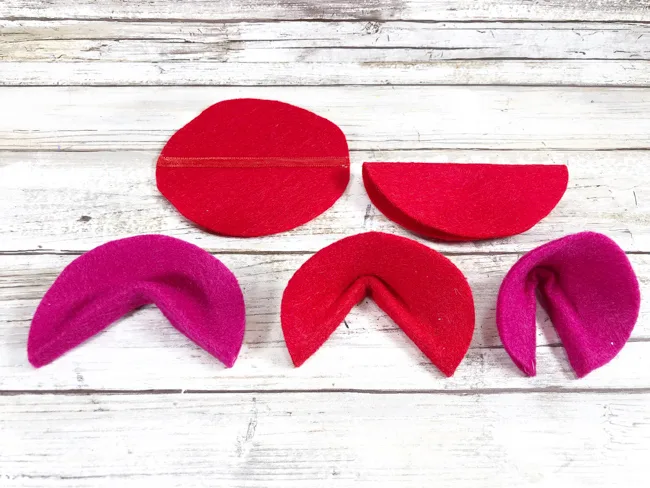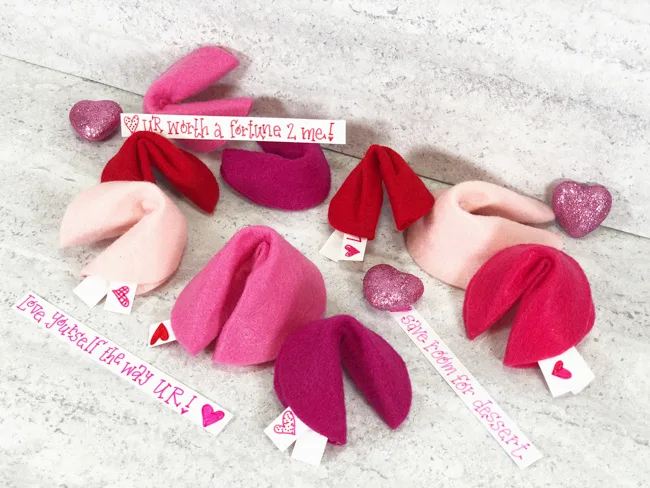 Want an adorable tag to go along with this sweet felt fortune cookie idea? Check out these adorable ones!


Instead of adding in the paper fortunes, you could add a sweet treat to each felt fortune cookies and attach one of these darling tags from acupofTEEshop to go along with it. Perfect for a classroom Valentine!




You can also change up the colors of felt and create Felt Fortune Cookies for any special occasion or holiday. These would be super cute for a birthday party idea.


Even more cute Valentine's Day crafts you don't want to miss!!


Want to print or save these instructions?