Grab this Ocean Cutting Practice pack to add to your next set of scissor skill printables.


These worksheet resources are all about animals that live in the ocean and are great to add to your ocean unit study too.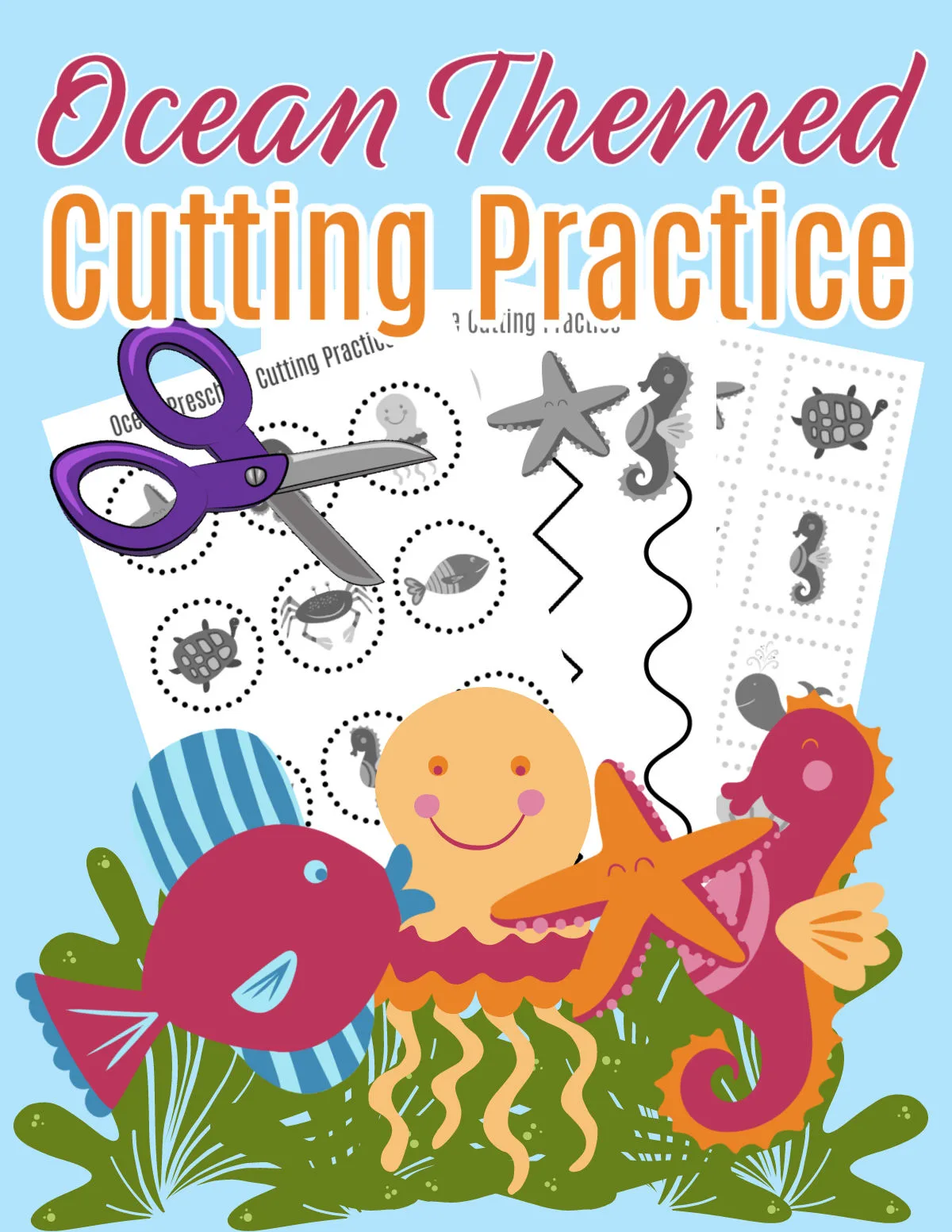 Cutting with scissors when you are a preschooler can be a tricky skill to learn as it requires fine motor strength, hand-eye coordination, bilateral coordination, visual-motor integration, and hand dominance.


This is why it takes time and practice to develop and master. That is we have provided you with another batch of cutting practice worksheets.


These adorable Ocean Cutting Practice printables are too cute and go right along with ocean or animal-themed unit studies.


But first!! When having a preschooler or early elementary child practice cutting skills it is super important to have the right scissors.


Here are some of the best scissors to have on hand in your homeschool room or classroom.


What is included in this fun Ocean-themed printable pack?


This free cutting pack includes 5 worksheets that are easy and fun. These worksheets are designed to help kids develop their scissor skills. Being able to cut basic lines is an important fine motor skill for children and these printable pages will give them some good cutting practice.

These preschool worksheets are perfect for any parent, teacher, or homeschooler looking to help kids develop their fine scissor skills.


The Worksheets Include:

– Straight Line Cutting
– Wavy and Zigzag Cutting
– Circle Cutting
– Various Shape Cutting
– Square Cutting


Ocean Cutting Practice Worksheets for Preschoolers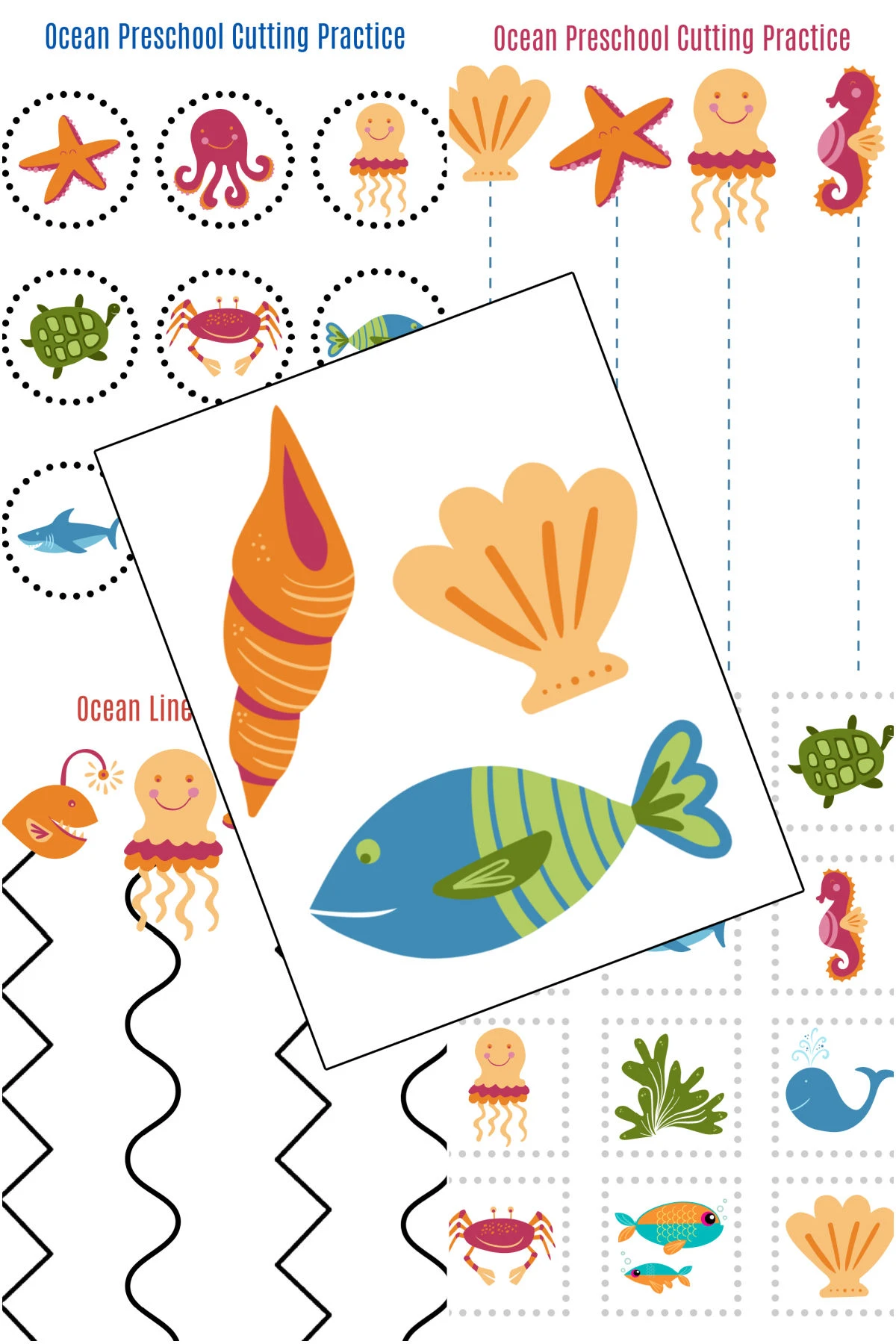 Download Ocean Cutting Practice Worksheets




Looking for more cutting activities for preschoolers? Check out these fun options you can purchase!


---
Cutting skills take time for children to develop.
Being able to use scissors to cut well is important for many preschool activities including art and craft.
With this workbook, you will enjoy teaching your child the basics of cutting.


More Preschool Cutting Practice