Sometimes it's hard to explain the importance and meaning behind a holiday. If you need a little help, check out these amazing Veteran's Day Books for kids!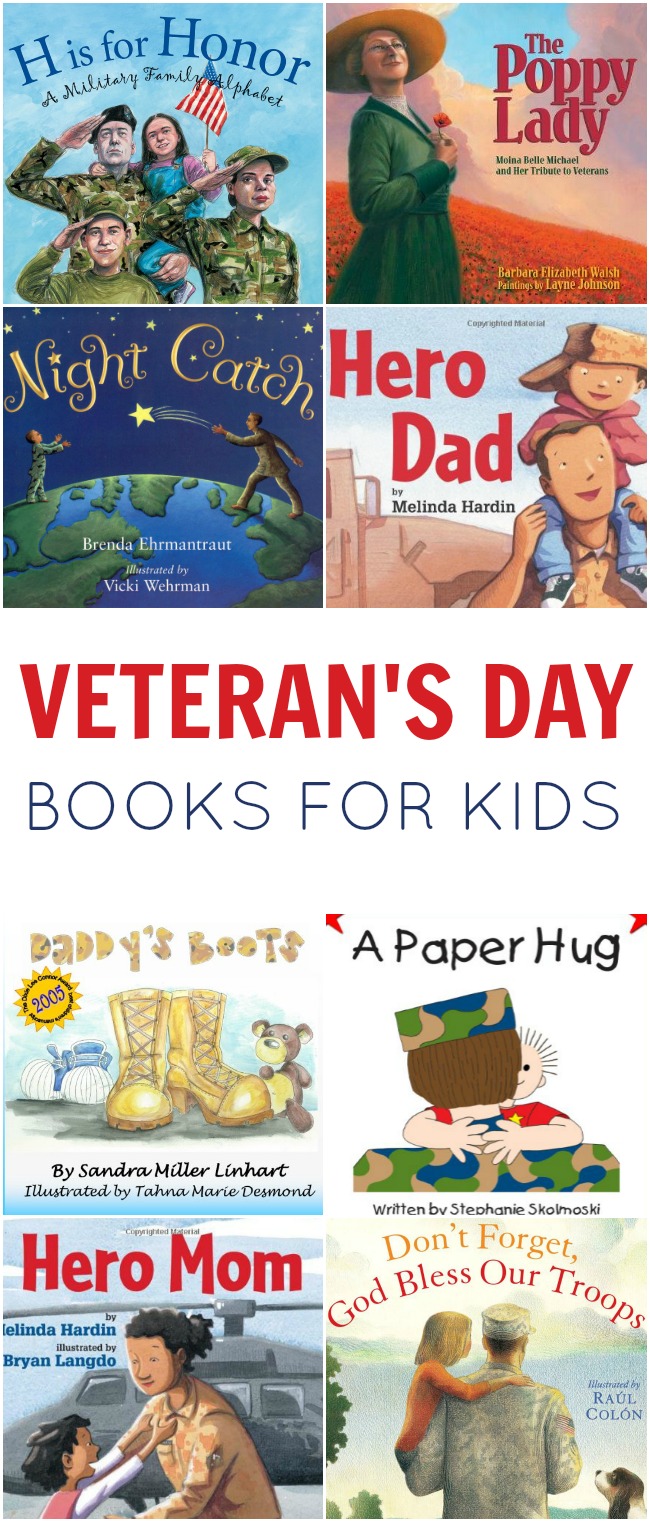 As a military brat all her life, my daughter knows a lot about the history of Veteran's Day but that doesn't mean all kids know why we celebrate it. These awesome books are a great opportunity to share why we observe Veteran's Day: A day on which we celebrate our American veterans and heroes.
This post contains affiliate links.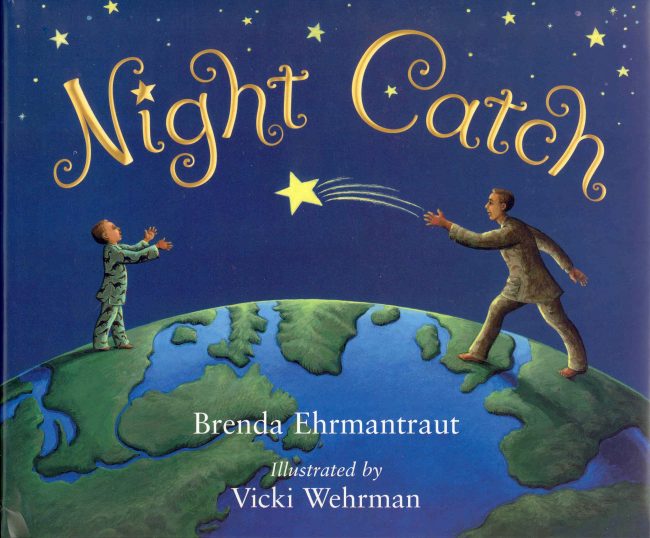 When a soldier's work takes him half-way around the world, he enlists the help of the North Star for a nightly game of catch with his son.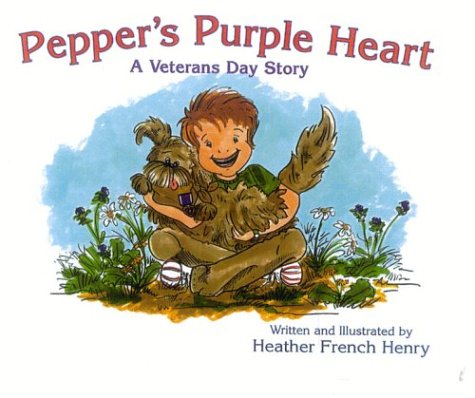 Through the eyes of a little girl named Claire and her friend Robbie, children learn about our nation's veterans and why we honor them on Veterans Day. In the process, Claire also learns responsibility after her next-door neighbor, General Jones, rescues her puppy, Pepper.



The moms in the book are superheroes. They may not leap over tall buildings, and they may not have super-human speed. But these moms construct buildings, fly planes, and make tanks roll. They do all kinds of things to help create a safer world. These superheroes are moms. Military moms. Hero moms.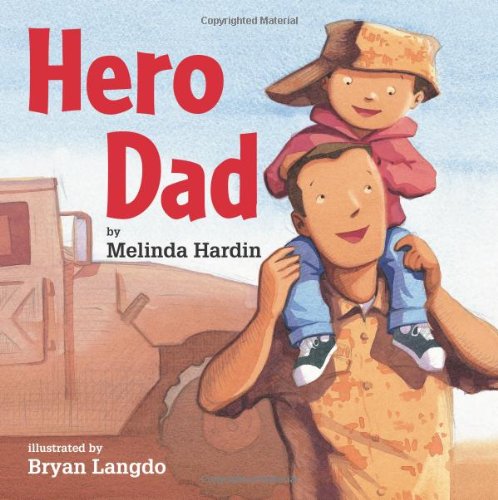 A boy compares his father, a U.S. soldier, to a superhero.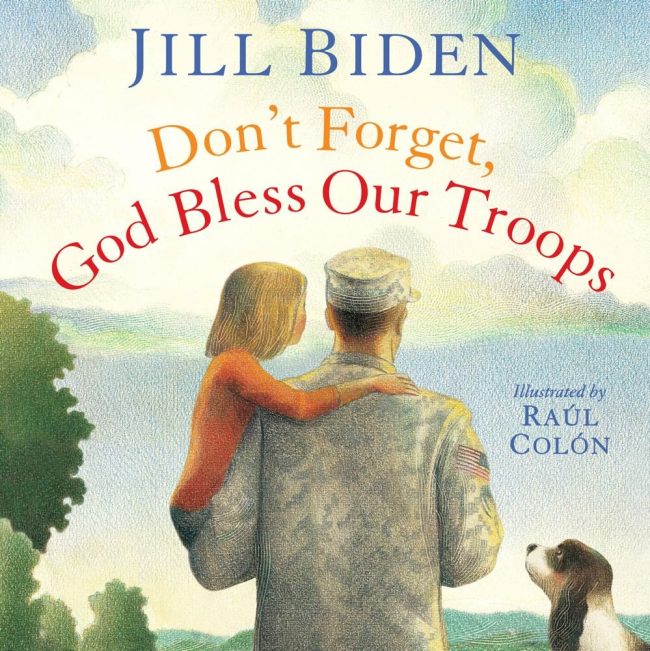 When her father leaves for a year of being at war, Natalie knows that she will miss him. Natalie is proud of her father, but there is nothing to stop her from wishing he was home. Some things do help her feel better. Natalie works with her Nana to send her dad and the other service men and women cookies and treats they have made. Natalie, her mom, and her brother can see and talk to Dad over the computer, and the kindness of friends at school and at church help her feel supported and loved. But there is nothing like the day when her Dad comes home at last.
It's Boot's task to take Daddy where he's needed, but it's Daddy's job to explain why. Boots say Daddy is getting ready to deploy, but Bean needs to know why Daddy is leaving, what he does while he's away, and why Bean can't go with him.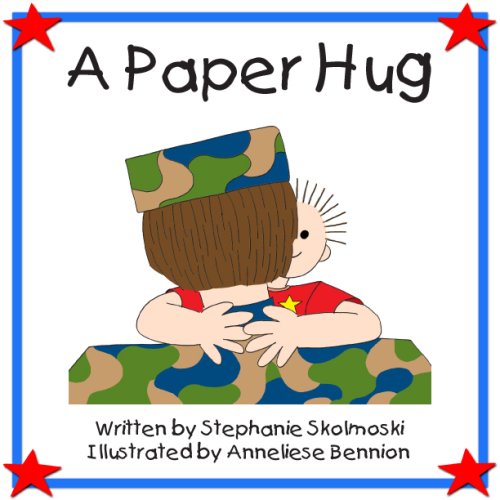 Have you ever said good-bye to someone very dear? Here's a story about a little boy who figured out the best gift to give his dad who was leaving to serve his country . . . a paper hug.
Written by the son of a career officer, this book explores the branches of the Armed Services and speaks from the heart about the honor, privileges and sacrifices of military families everywhere. Children will discover why drill sergeants have to be so tough, what it means to be patriotic and why we need Special Forces such as the Navy SEALS, the Green Berets and the Army Rangers.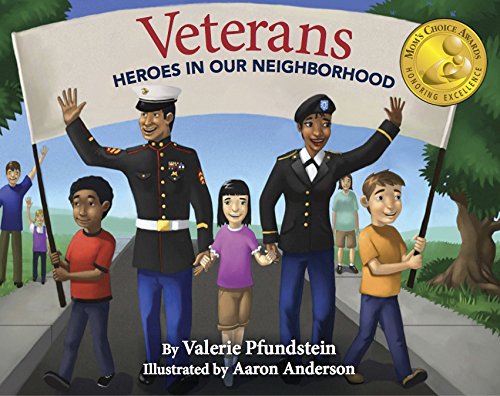 Veterans: Heroes in Our Neighborhood is an engaging rhyming picture book for readers of all ages that fosters mindfulness of and appreciation for the brave service men and women who are also our family, friends, and neighbors. These are the men and women who bravely served our great country and now humbly serve in our communities.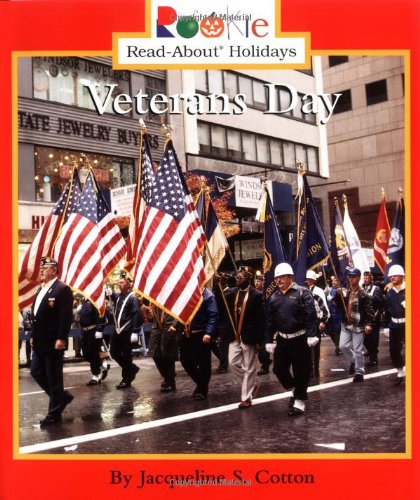 Following the well-known and much-loved Rookie Books format, these fun and informative books introduce early elementary-school children to the basic facts about major holidays.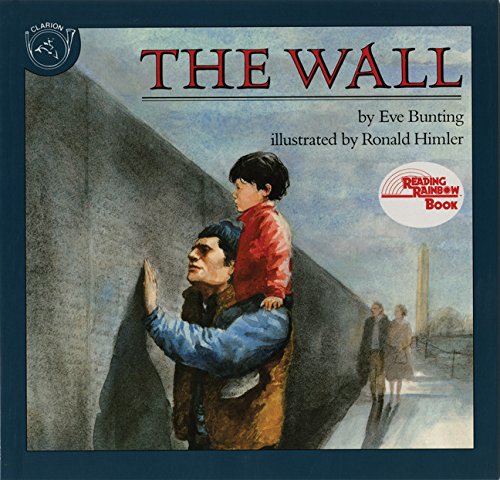 A young boy and his father visit the Vietnam Veterans Memorial.
When American soldiers entered World War I, Moina Belle Michael, a schoolteacher from Georgia, knew she had to act. Some of the soldiers were her students and friends. Almost single-handedly, Moina worked to establish the red poppy as the symbol to honor and remember soldiers.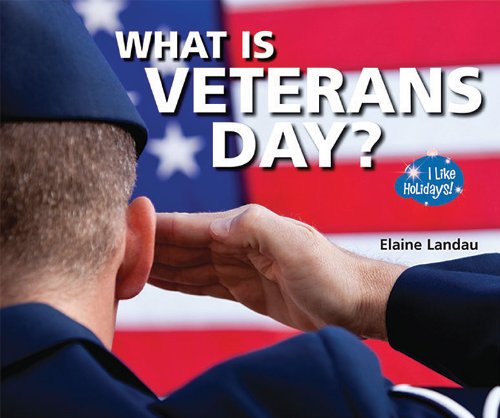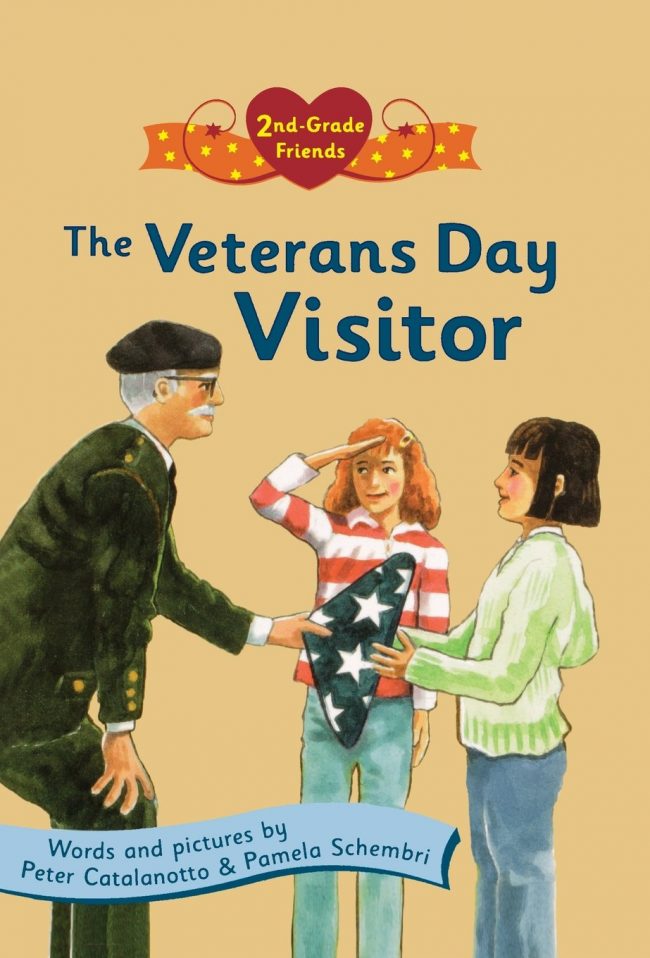 Emily's Pop-Pop is shocked when he hears that Emily and Vincetta Louise don't know what a veteran is. With Veterans Day coming up, he volunteers to talk to their class about the holiday and the people it honors.
Did you enjoy these Veteran's Day Books for Kids? You might also like…
---