Looking for a fun and festive Easter craft to do with your kids? Try making a Yarn Wrapped Easter Egg Bunny Craft!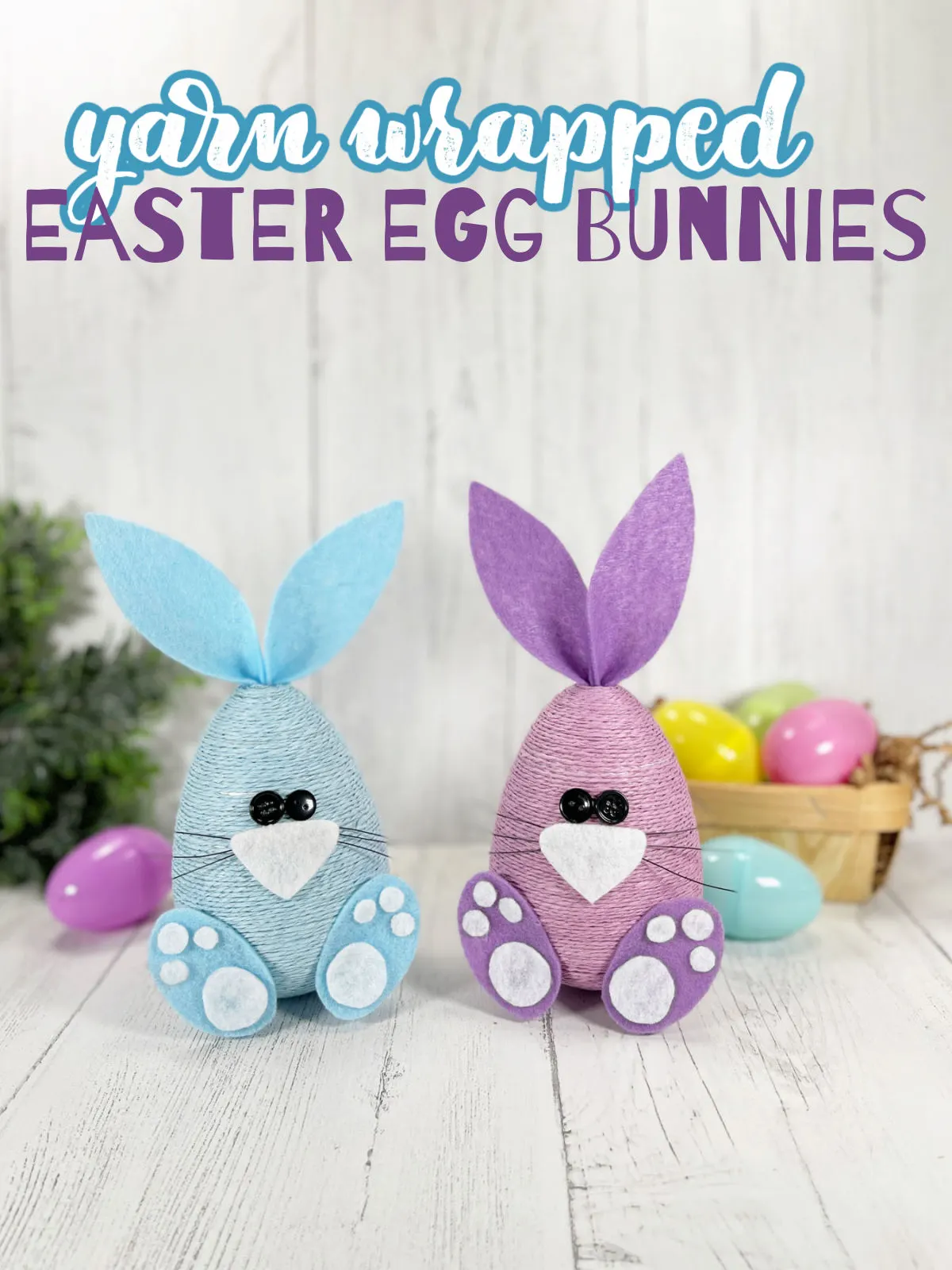 This cute and colorful decoration is perfect for adding some Easter cheer to your home.


Plus, it's a great way to help your kids develop their fine motor skills while having fun.


Whether you make it at school or at home, this craft is sure to be a hit with kids of all ages.




Materials you will need:


Twine-Wrapped Eggs (You can find already wrapped eggs at the dollar store, however, you can also take twine or yarn and cover your own plastic eggs.
Craft Felt - White, Baby Pink, Baby Blue, Violet Sky (You could also use cardstock or craft foam)
Permanent Marker
Scissors
Glue Gun and Glue Sticks
Wire Cutters


How to make a yarn wrapped Easter egg bunny craft!


STEP ONE


Gather all your supplies. Press the base of the foam egg on a hard surface to flatten it slightly.


This will help the egg to sit in place without rolling around.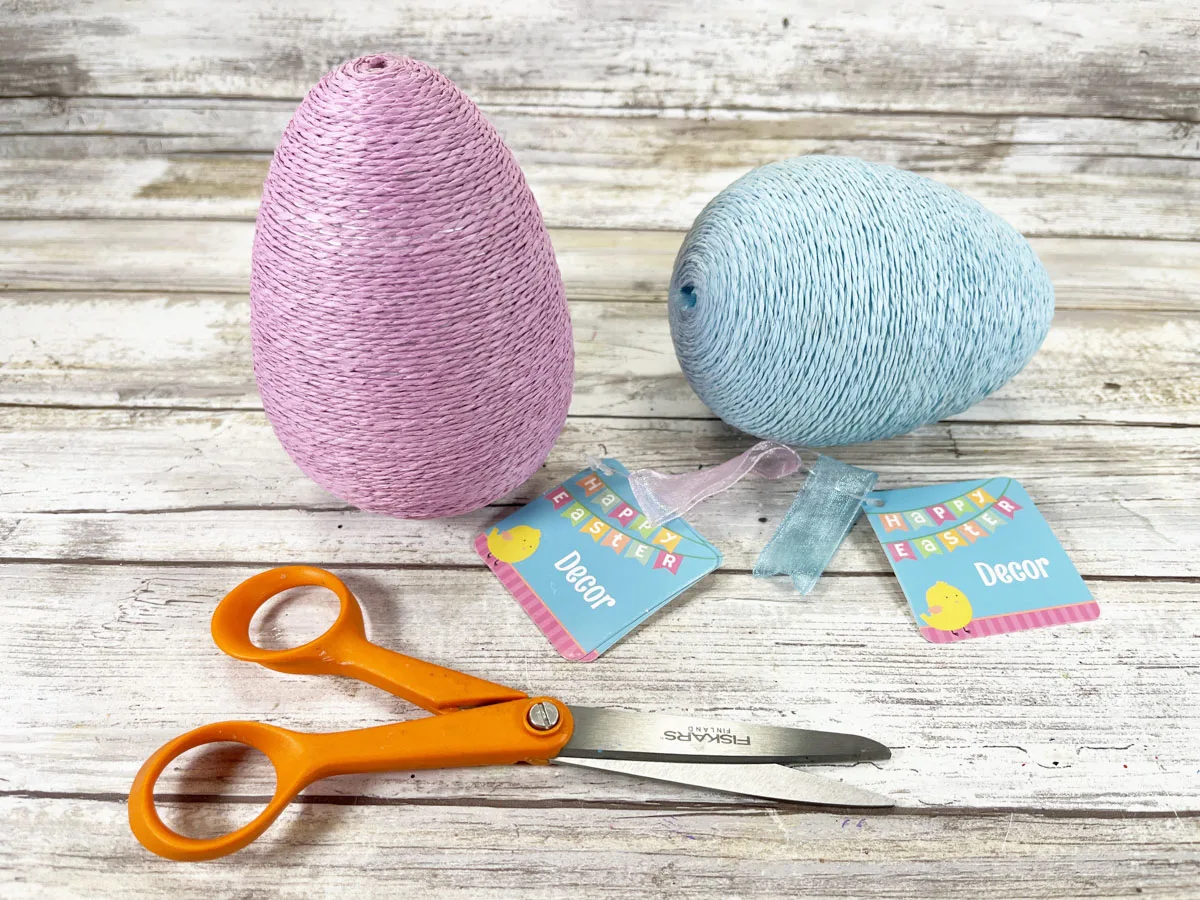 STEP TWO


Download and print the cutout patterns.


Using a permanent marker, trace six small circles, two larger circles, and one nose onto white craft felt for each bunny.


Cut out the patterns with your scissors.


TIP: Cut inside the traced line, so that your finished project looks neat and clean.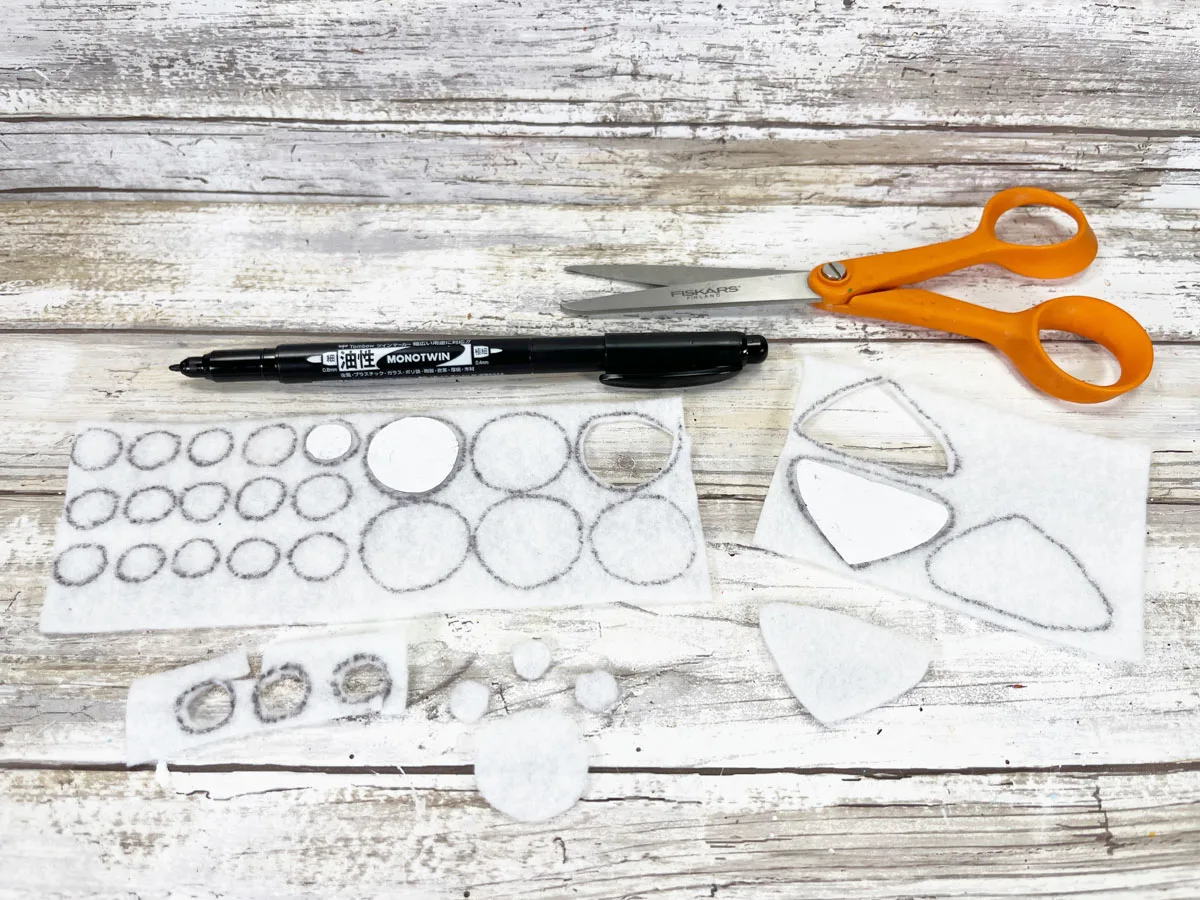 STEP THREE


Trace two ears and two oval feet on baby pink, baby blue, and/or violet sky craft felt, and then cut out with scissors.


You could also use colored cardstock or craft foam for this project.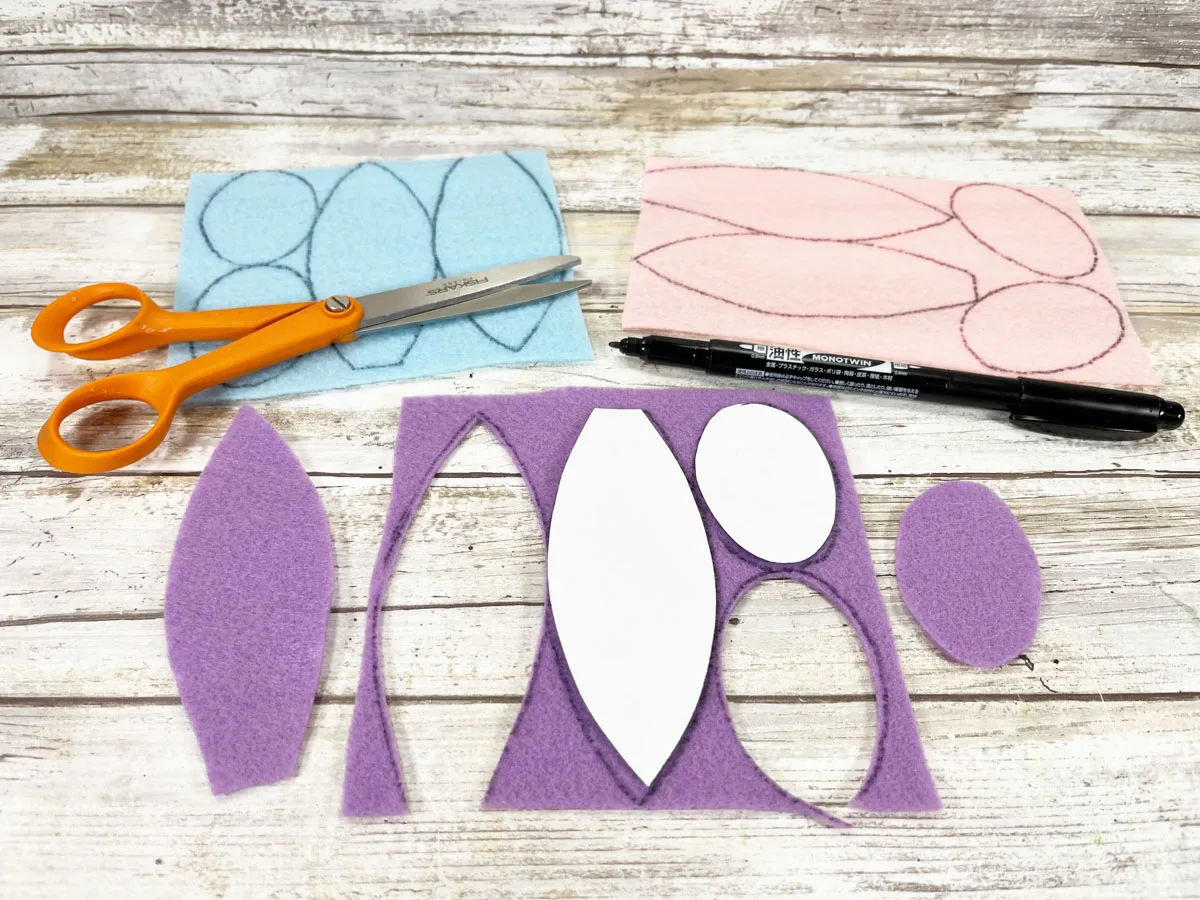 STEP FOUR


Measure and cut three 4" long pieces of black wire with wire cutters.


Flip the white felt nose over, and attach the three wires in a crisscross pattern using a glue gun and glue sticks.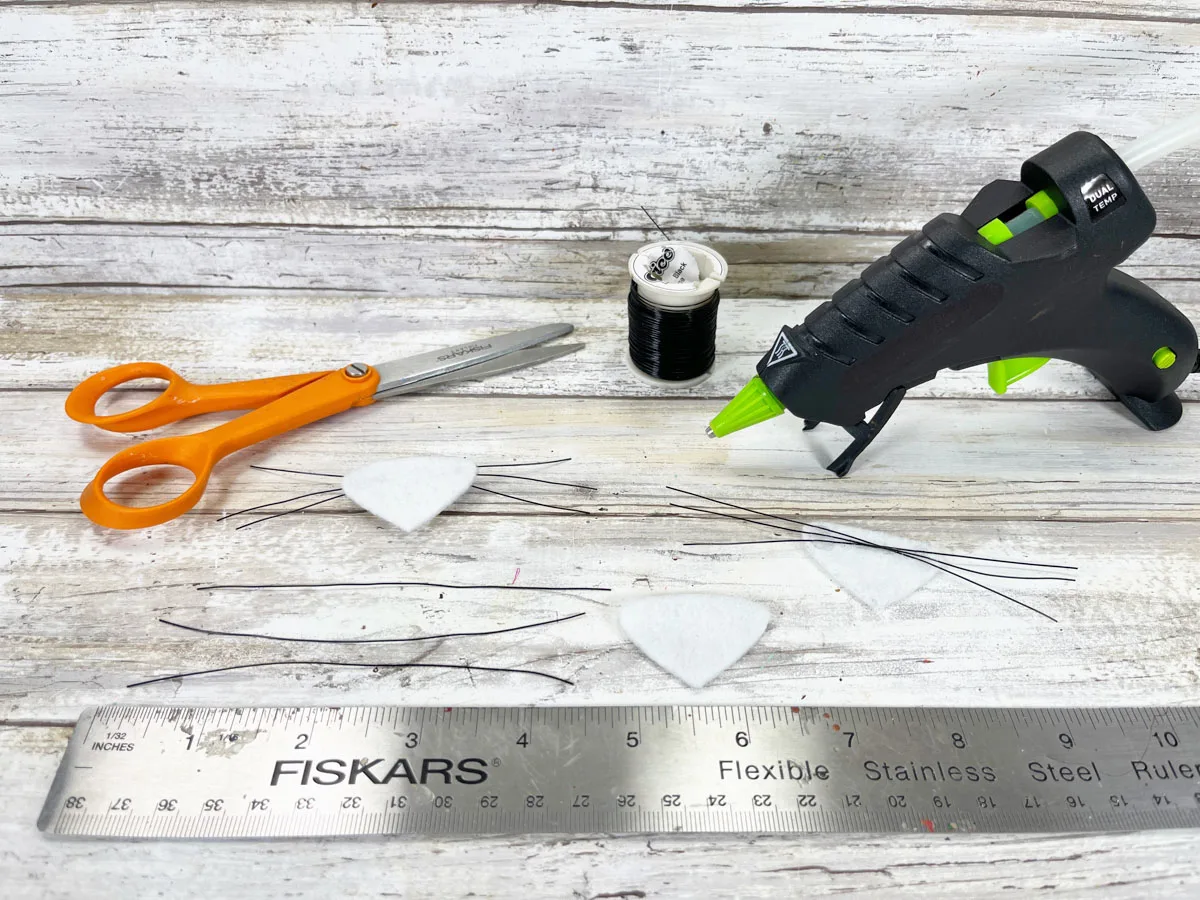 STEP FIVE


Using a glue gun and glue sticks, attach two black buttons for the eyes and attach the white felt nose just under the eyes.


Assemble the bunny's feet using the photo for placement. Place a small dot of glue at the base of each ear, and then fold it in half to give the ears dimension.


You can use liquid craft glue for this project, but you will have to wait for it to dry.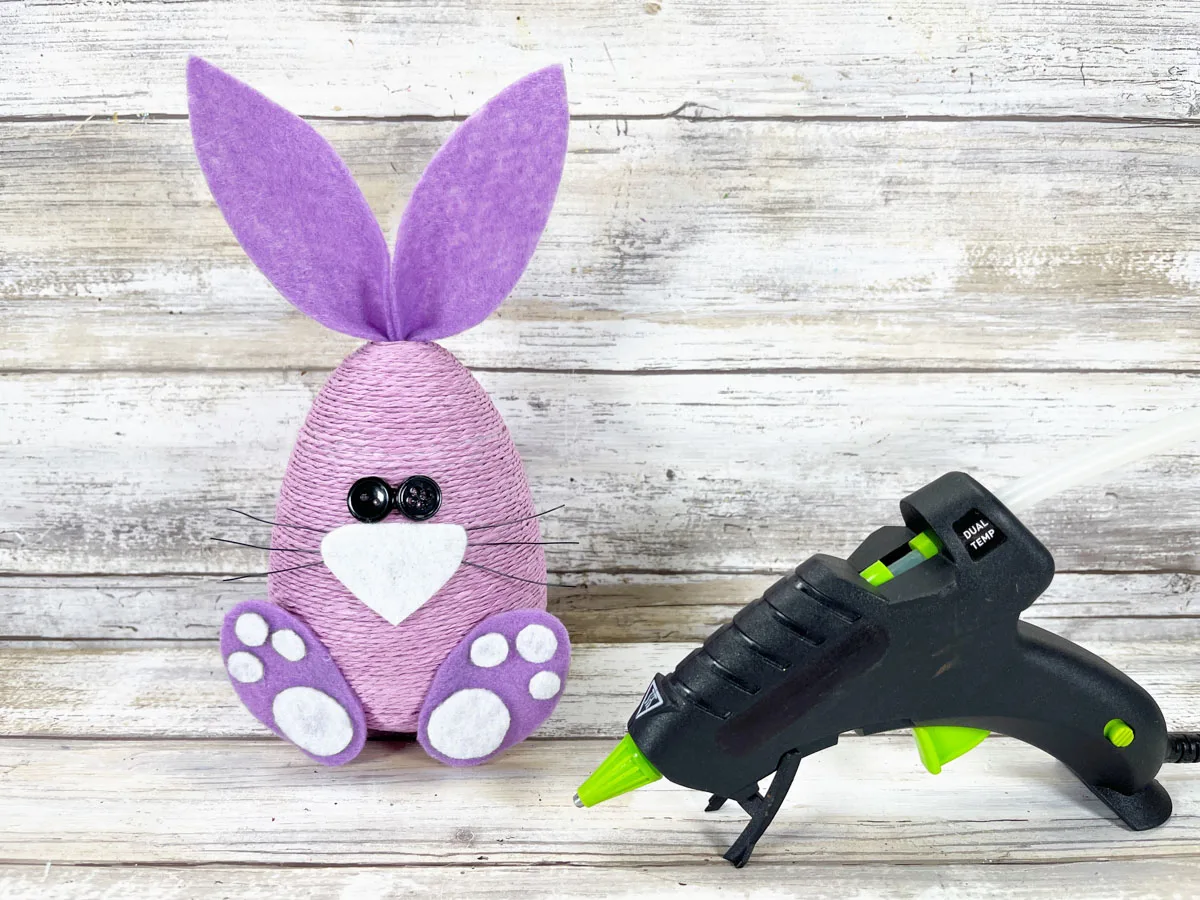 And here are the Bunnies ready for their close-up!


Make several and gift them to a teacher, friend, or neighbor or use them as place cards for your family's Easter dinner.


They are so quick and easy to make with the kiddos.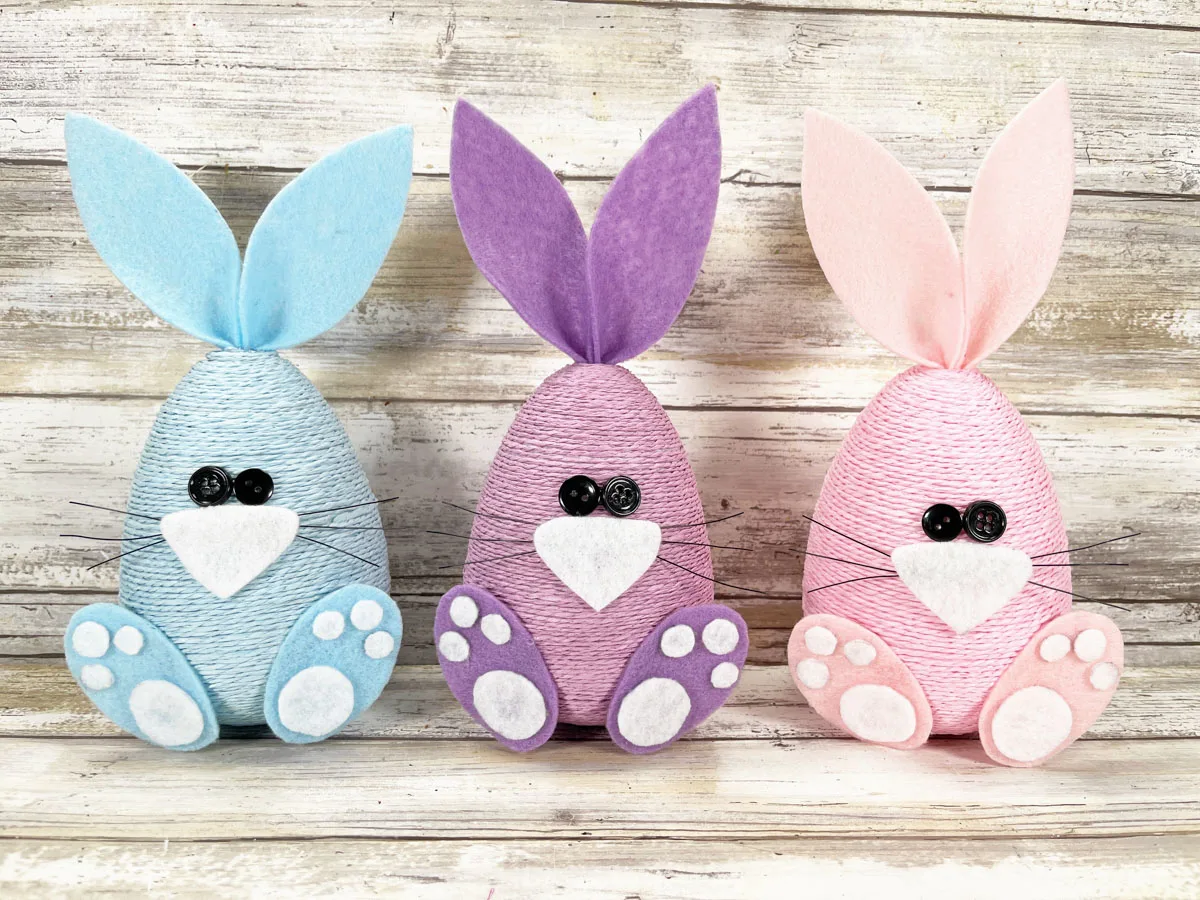 Even more adorable Easter crafts!




Want to print or save the instructions for this Easter egg bunny craft?