What better way to celebrate St. Patrick's Day than with some green and delicious mint recipes on your plate?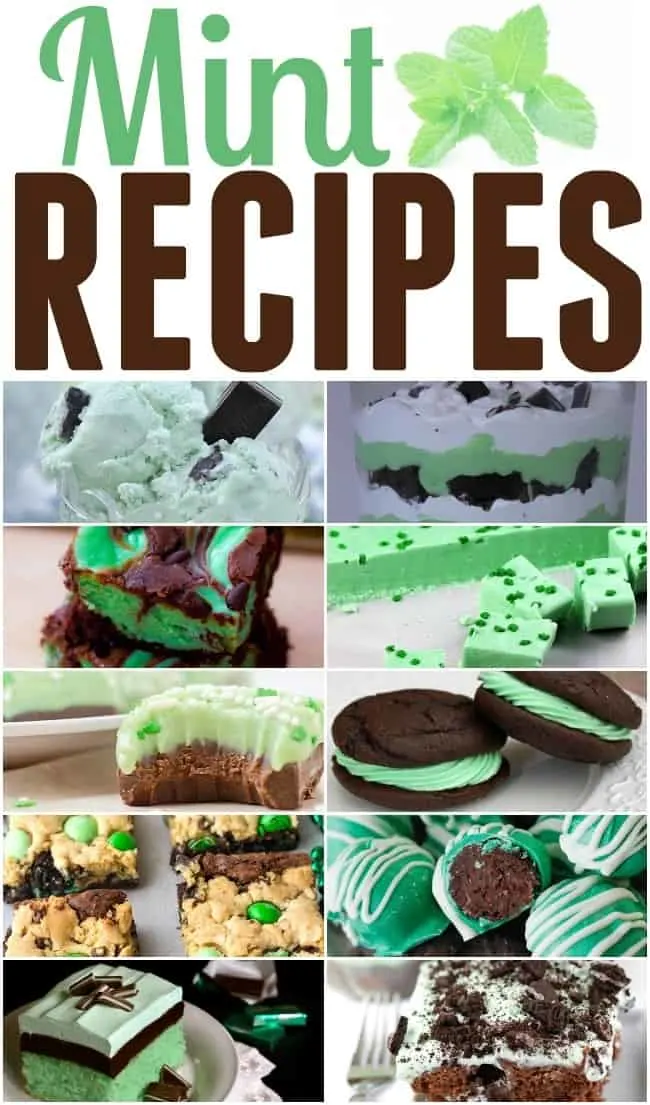 These are all dessert mint recipe ideas so if you have a sweet tooth you are in for a treat.


We love the taste of mint around here and did you know it is also super easy to grow in your garden?


Plus it goes well with so many things such as fruit, desserts, meat, and cocktails.




You might forget about mint because oftentimes it's used as a garnish, but today it is the star of the show.


Whether you are thinking about St. Patrick's Day or you just can't get enough of this classic flavor I hope you will enjoy all of these awesome mint recipes.




Recommended items for creating these mint recipes.




Delicious Mint Recipes you can't resist!




What is the best way to preserve mint?


If you want to preserve fresh mint, the best way is to wrap it in a damp paper towel and store it in a zip-top plastic bag.
Begin by running a sheet of paper towel under cool water and thoroughly wringing out any excess moisture.
Once done, you can wrap your bunch of mint in the damp paper towel and then place it inside an appropriately sized zip-top plastic bag.
This will ensure your fresh mint stays as good as new for longer!


Can you freeze fresh mint?


Yes, you can easily freeze mint!
Simply chop the leaves from the stems and place 1-2 teaspoons of chopped mint into each compartment of an ice cube tray.
Top off with water and freeze until solid.
Then, store your frozen mint cubes in an airtight freezer bag or container, labeled and dated for up to 3 months.


Can I keep mint inside for the winter?


Yes, you can grow mint indoors all year long if you provide your plant with sufficient water and light.
During the colder months of the year, be sure to reduce your watering frequency slightly while maintaining moist soil.
For maximum growth and harvest, consider using an LED grow lamp to supplement lighting.