Whether you are in it for breakfast, dinner, or dessert, these green food ideas are perfect for what to serve for a St. Patrick's Day party.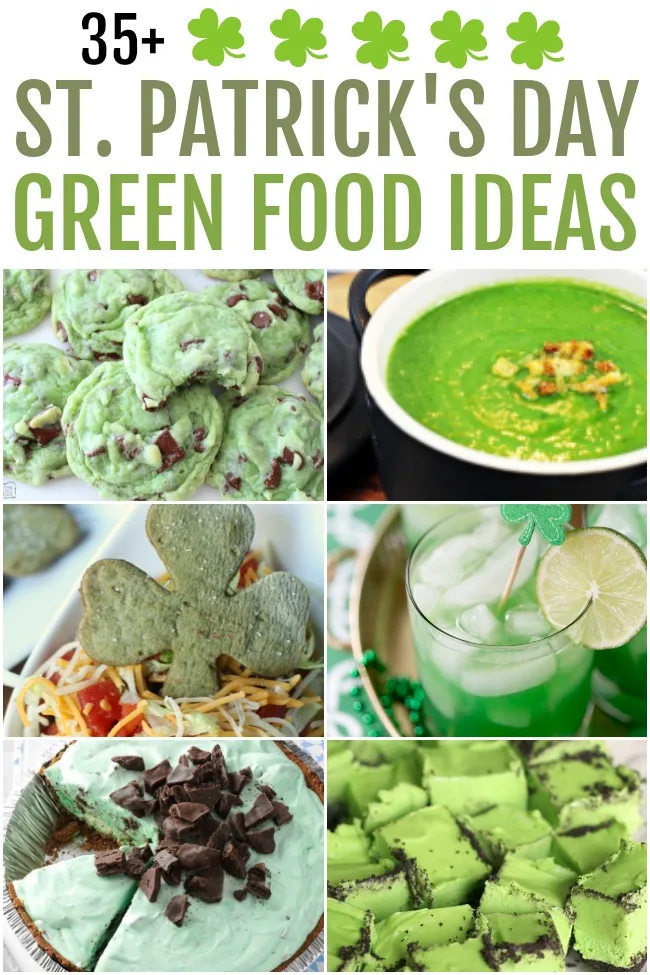 From dips to pasta, and drinks to desserts your entire meal can be made green for this Irish holiday.


Yes, even your dinner plate can be something savory and well, green.


This list has over 30 awesome "how to make green food ideas" for all of you party-goers and party planners.


Or.... maybe just for you... that super awesome mom who wants to have a little fun with their children and whip up one of these creative St. Patrick's Day recipes.


Celebrate St. Patrick's Day with these Green Food Ideas!




So you have the St. Patrick's Day green food ideas covered, what about the rest?


Here are some of our favorite party go-to's.


Don't forget to pop over and check out these other great St. Patrick's Day posts I think you will love!