These weight loss tracker ideas are a great way help you lose weight by tracking your caloric intake quickly and easily all inside your bullet journal.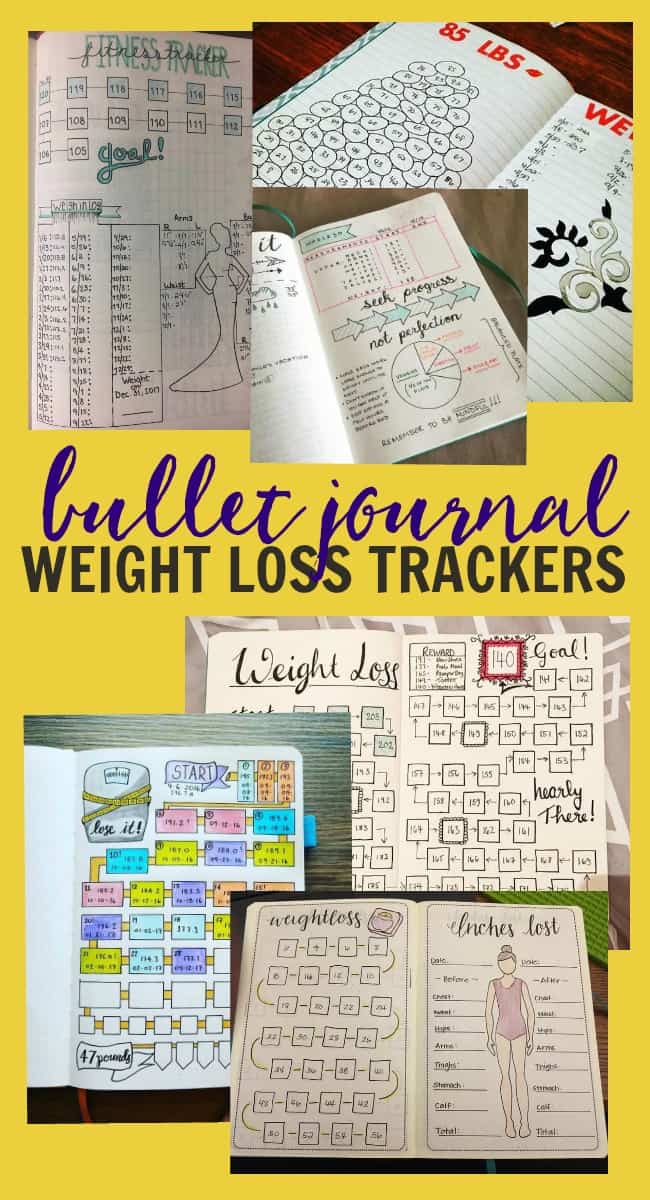 Never heard of a bullet journal?
A bullet journal is a customizable organization system. One that can be your to-do list, sketchbook, notebook, and dairy all in one place.
As someone who loves to draw and doodle, the bullet journal is right up my alley. It also happens to be January which means a weight loss tracker is a must in this months journal. Today I wanted to share with you a few awesome bullet journal layouts that I have found. They sure to get you motivated and are the perfect way to stay on track with your diet.
Also, you will want to pop over and check out all of their Instagrams and/or sites to see all their awesome bullet journal ideas.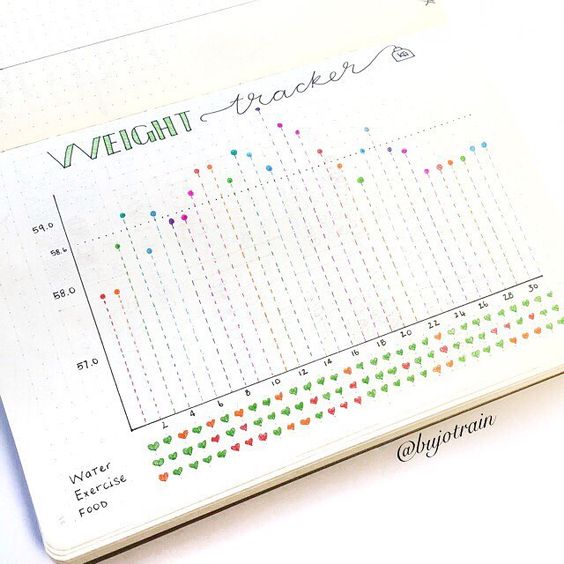 RoseKJournals on Instagram
I love how this tracker allows you to easily see your ups and downs throughout the month.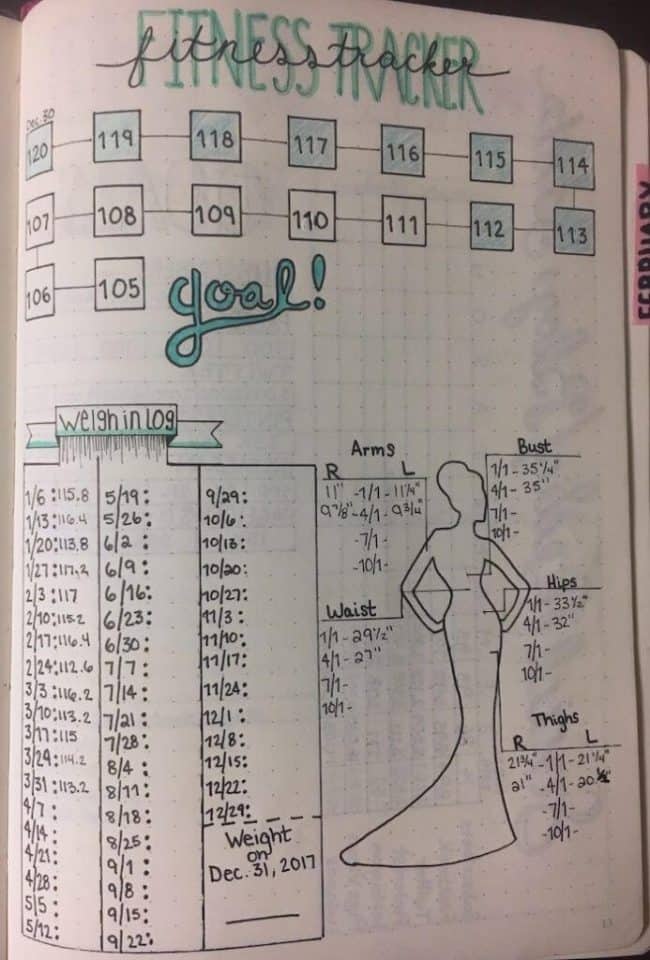 The Petite Planner not only gives you the cool weight loss tracker on this layout but a really fun measurement tracker as well.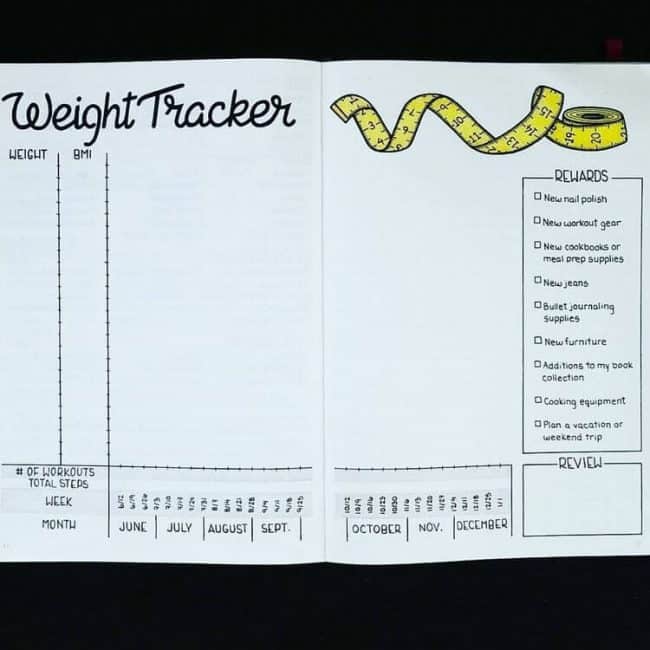 Crafty Enginerd shows a really great idea of writing out your rewards and what can keep you motivated towards your ultimate goal.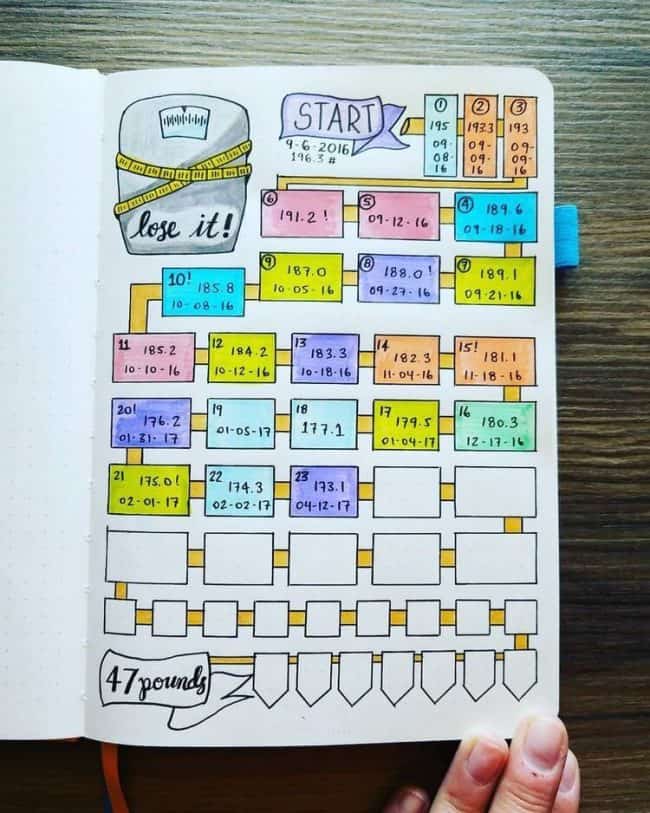 I'm really in love with how this tracker looks. It is so colorful and fun.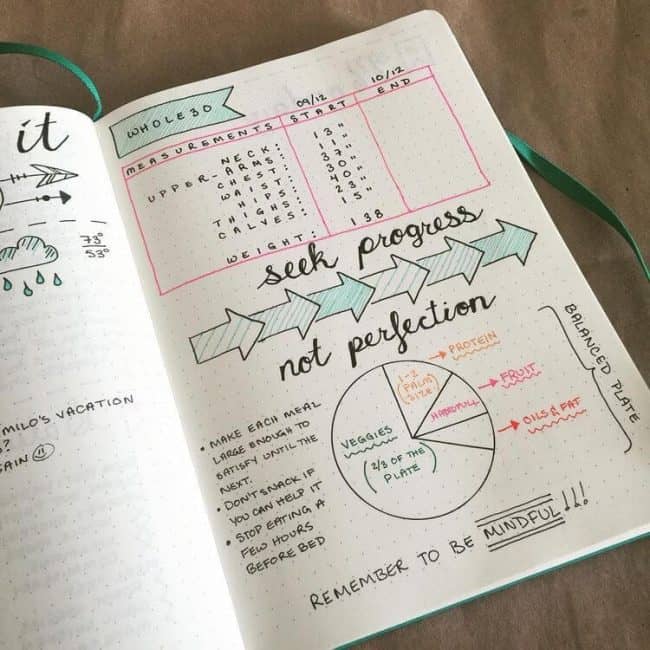 Boho Berry gives you a lot of motivation to stay on track with her setup and also breaks down the percentage for whole 30.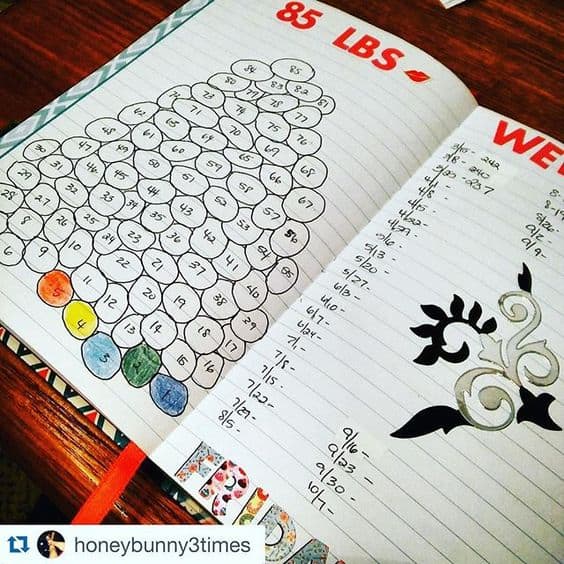 Honey Bunny created a super unique idea with this tracker and I love how awesome it will look once you get to your goal. It would definitely keep me motivated to finish it and actually make it there.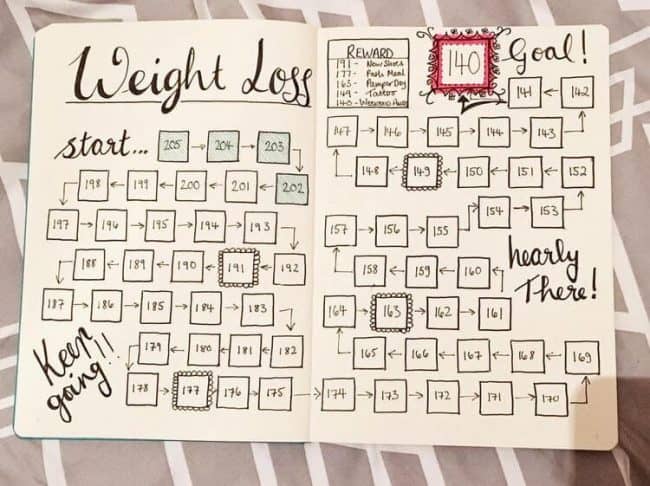 Kristy does something similar with coloring in each amount loss too.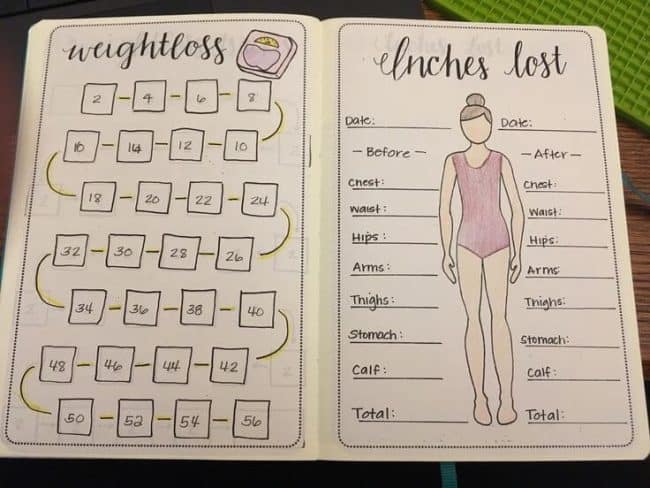 If you enjoyed these weight loss tracker ideas you may also really like these posts too…
---