One of our favorite things about Christmas is getting a new Christmas Advent Calendar every year.


Often we will have 2 or 3 going at one time. They are so fun to do each day.




Today I wanted to share with you a bunch of fun ideas to create your own DIY countdown to Christmas.


Plus continue reading to the end where I share loads of ideas if you want to buy a fun one too.


So many great ones you can buy from toys, candy-filled to beauty ones.


DIY Ideas to Countdown to Christmas!
I don't think you can go wrong with a classic paper chain advent. This is the style I grew up creating and using as a child and loved getting to see it get smaller and smaller the closer Christmas got.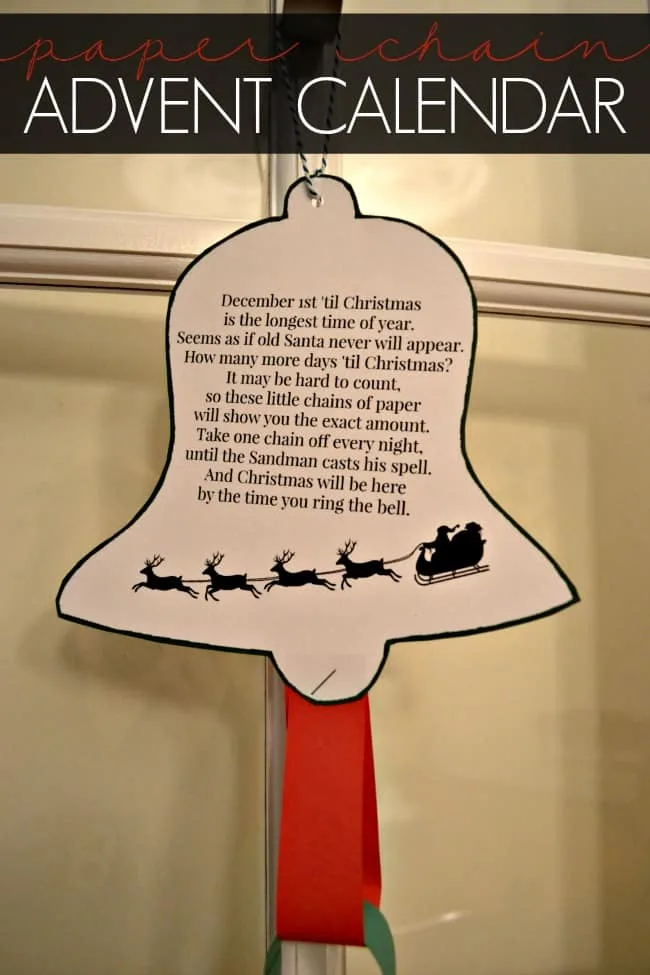 Printable Christmas Advent Activity Cards

Christmas Advent Activity Cards add an extra layer of excitement and joy to the holiday season, turning each day into a delightful surprise.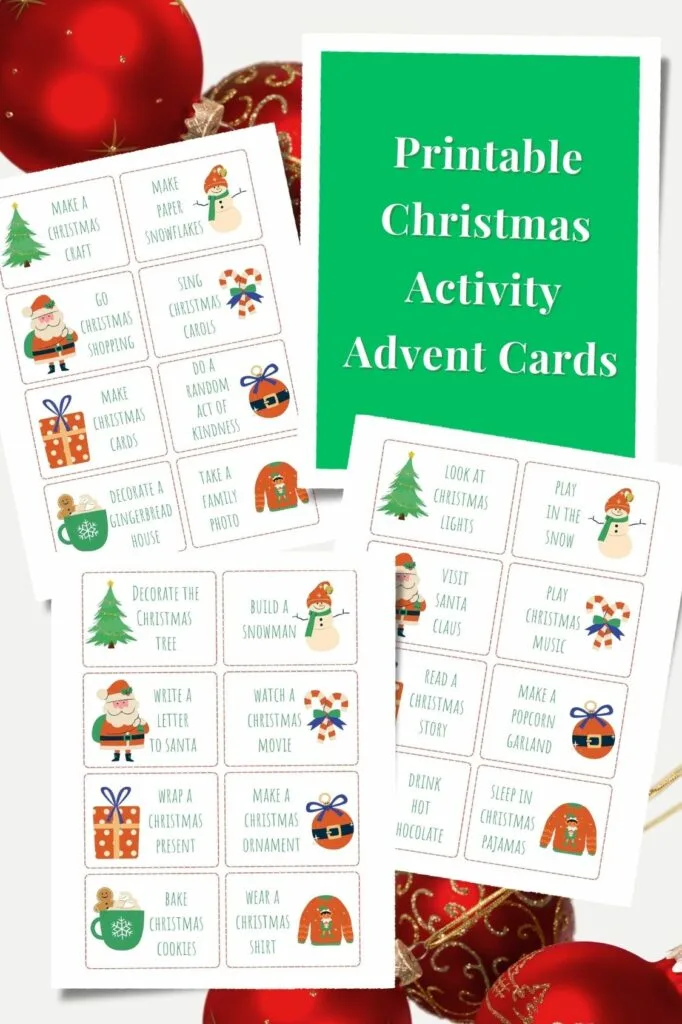 Muffin Tin Christmas Calendar
Parents.com

Your kids will love counting down to Christmas with this pretty, easy-to-make Muffin Tin Advent Calendar.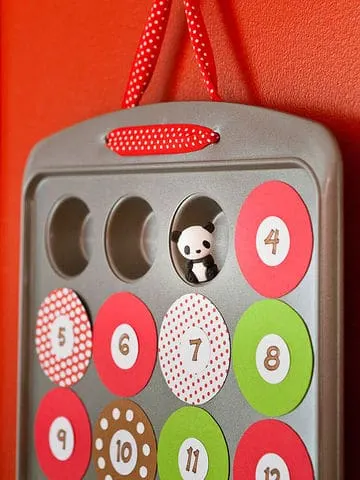 Wreath Christmas Advent Calendar
Karaimame

Looking for a modern advent calendar idea? This advent wreath craft is a creative twist on the traditional advent calendar. All you need to do is bundle up your candies, or other gifts in fabric or even tissue paper, label them with numbers from 1-24, and attach them around the wreath.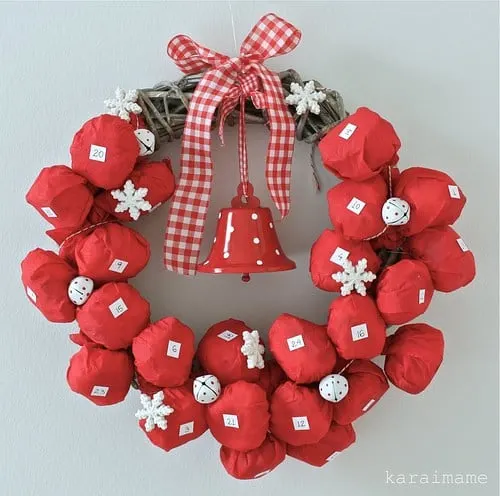 Washi Tape Christmas Countdown
Hi Sugarplum!

Let the countdown to Christmas begin! This DIY Advent Calendar is an adorable addition to your Christmas decorations and is sure to get everyone in the spirit.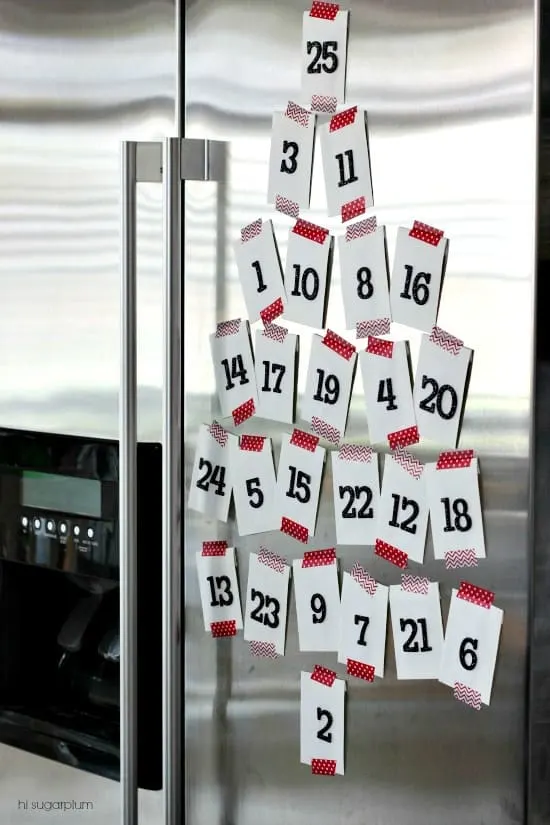 Paper Mache Advent Calendar
Consumer Crafts by Crafts Unleashed

"Super easy to make and customize to fit your decor! The little tubes are large enough to hold a small candy and/or a rolled-up piece of paper with either a scripture reading or seasonal activity prompt." - Consumer Crafts by Crafts Unleashed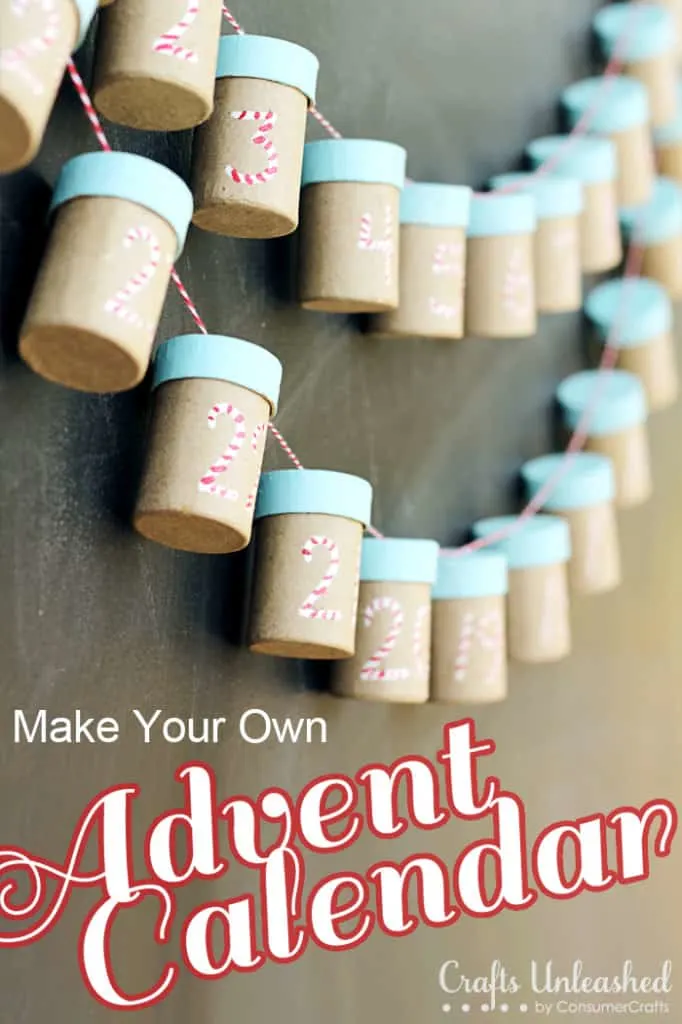 Shoe Organizer Advent Calendar
Elizabeth Jo and Designs

"This is an easy tutorial that shows you step by step how to make your very own DIY Advent Calendar with an over-the-door shoe organizer." - Elizabeth Jo and Designs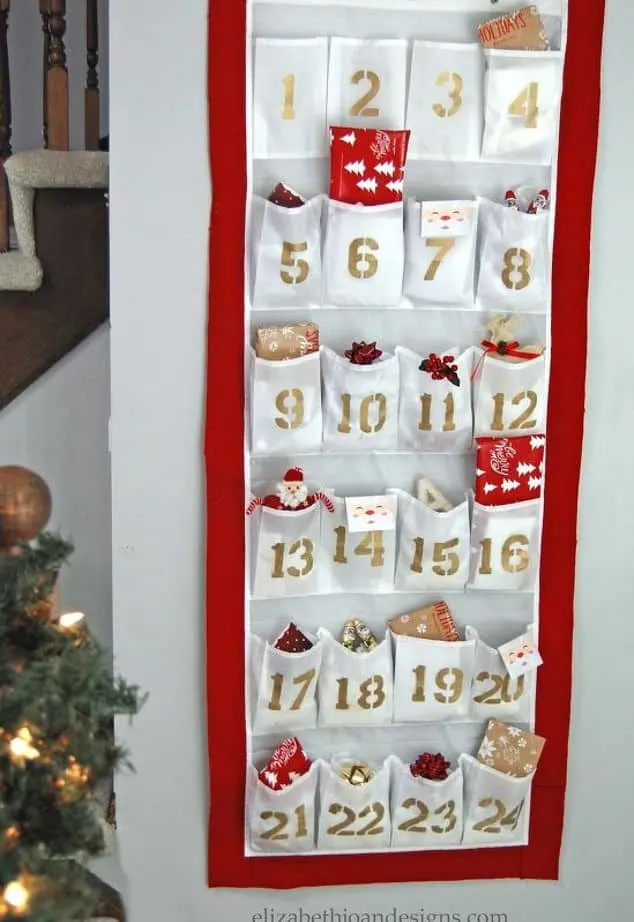 Paper Bag Advent
Third Floor Design

Simple Advent calendar made from brown paper bags and stenciled numbers.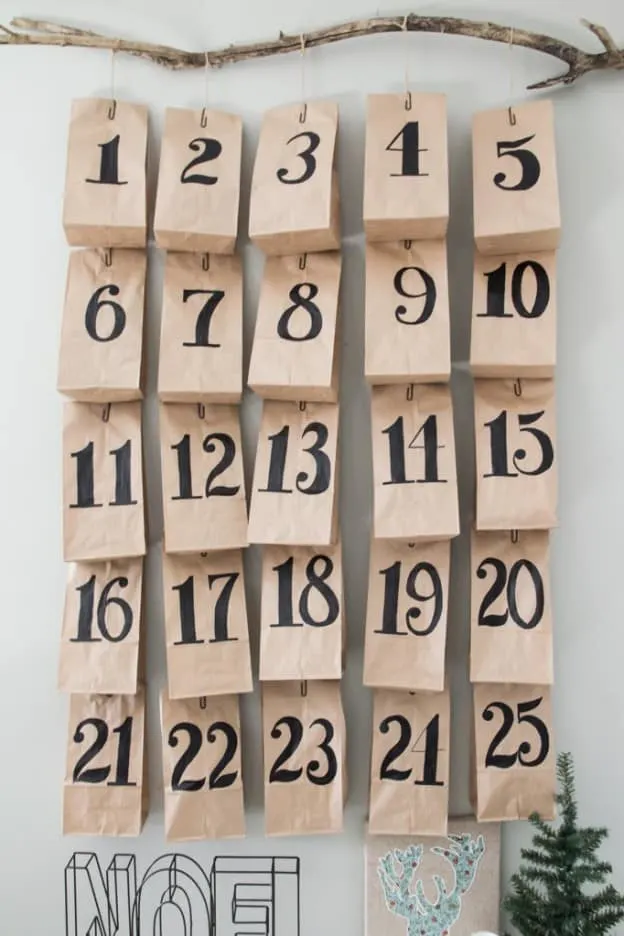 Questions you may have:


What is an Advent Christmas calendar?


Advent is the period of four Sundays and weeks before Christmas. Advent means 'Coming' in Latin. This is the coming of Jesus into the world. Christians use the four Sundays and weeks of Advent to prepare and remember the real meaning of Christmas.


Do you count down or up on an advent calendar?


If you started at 1 you would end at 24 and there wouldn't be 24 days left till Christmas. So you will start at 24 and go to 1.


What do you put in an Advent calendar?


Most people put in little chocolates but you can also add in little gifts or paper with activities to do throughout the season. Some people even just do scriptures to read celebrating the birth of Jesus.


Best Christmas Advent Calendars to buy!




If you enjoyed this Christmas Advent Calendar post don't miss these others as well.