These Christmas Lego Challenge cards are an awesome holiday break activity for your LEGO loving kids.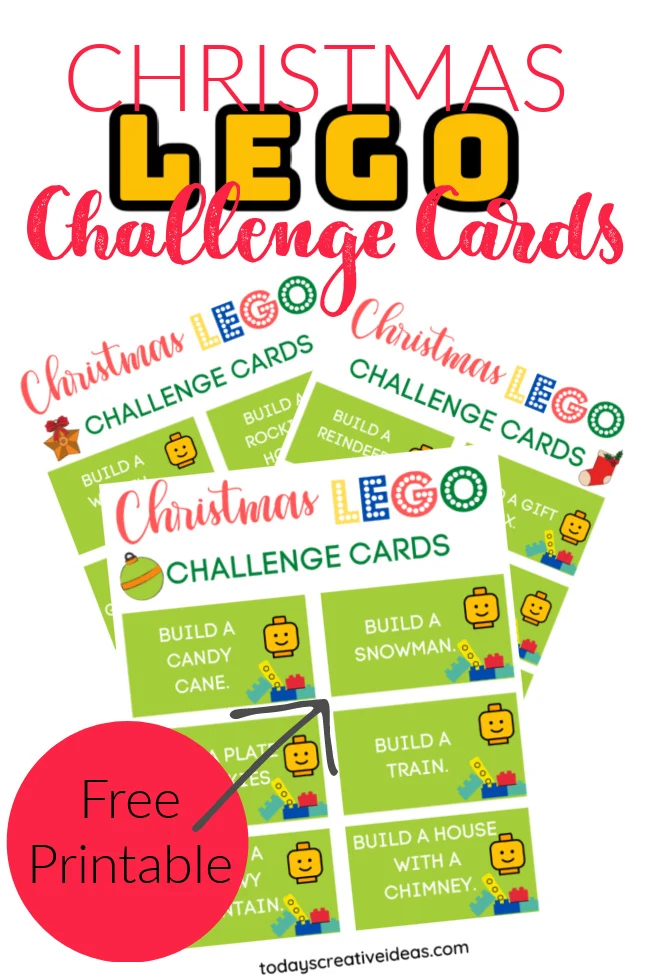 The challenge cards are free to print and great to get your kids thinking, imagining, and creating this holiday season.


The Christmas Lego Challenge printables contain both simple and more complex challenges which make this a great activity for young and older LEGO fans. Yes! Even the parents can get involved too.


Building with Legos is a great way to explore STEM education and a fun way to sneak some learning in on what is often a long break from school.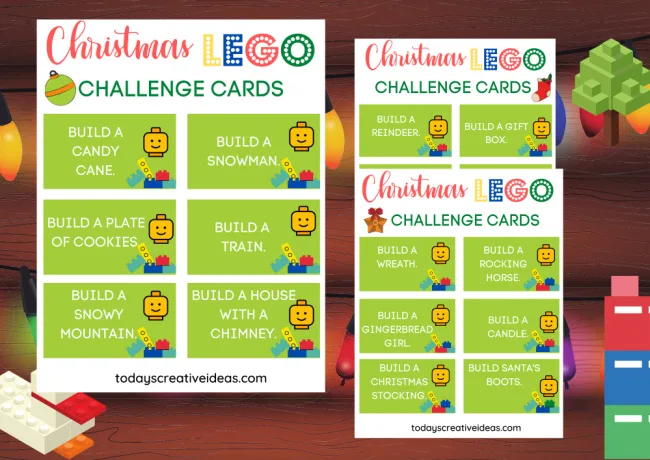 To prep for the activity, print the challenge card sheets. If you'll be using these cards in a classroom, you may want to print on cardstock and laminate the sheets to make them even sturdier.


You will also want a box of various LEGO shapes, colors, and sizes.


Playing with the Christmas LEGO Challenge Cards!


Although these are called challenge cards you can choose to build at your leisure. If you want to turn it into a fun challenge, however, see who can finish a sheet of challenge cards first.


Grab your copy of the challenge printables below:


EVEN MORE FUN LEGO IDEAS AND CHRISTMAS ACTIVITIES: