Indulge in the perfect blend of sweetness and warmth with our delicious apple oatmeal cookies.


These mouthwatering treats are made with real apples and wholesome oats, delivering a satisfying crunch in every bite.


Enjoy a taste of comfort and nostalgia with our homemade apple oatmeal cookies – the ultimate treat for any occasion!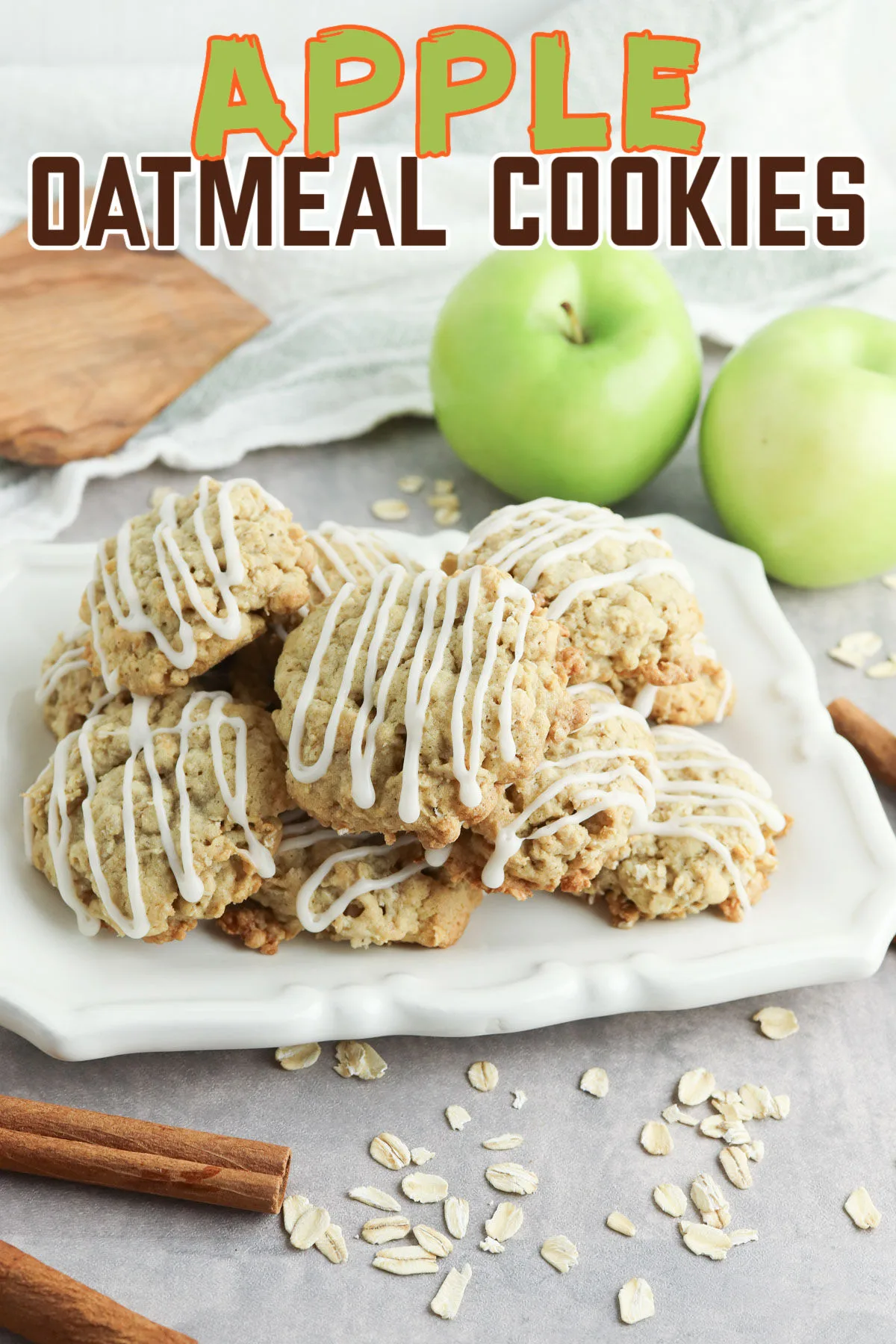 As the leaves start to change and a crisp chill fills the air, there's nothing quite like the aroma of freshly baked cookies wafting through the kitchen.


Fall is the season of warm spices, cozy sweaters, and, most importantly, apple-flavored delights.


If you're searching for a delectable treat that perfectly encapsulates the essence of autumn, look no further than apple oatmeal cookies.


These delightful creations combine the earthy goodness of oats with the sweet, tart bite of apples, creating a mouthwatering experience that's hard to resist.


Grab your apron and get ready to embark on a delicious adventure that will leave your taste buds tingling and your heart warmed by the flavors of fall.




Why you'll love this recipe!


Flavors of Fall: Apple oatmeal cookies are the epitome of autumn flavors. With the warmth of cinnamon, nutmeg, and the sweetness of fresh apples, each bite is like a cozy hug for your taste buds.


Healthy Indulgence: These cookies strike the perfect balance between indulgence and nutrition. Oats provide fiber and essential nutrients, while apples add a fruity twist that's both delicious and good for you.


Versatile Delight: Whether you're a seasoned baker or a beginner in the kitchen, this recipe is approachable and adaptable. You can customize it with your favorite nuts, dried fruits, or even a drizzle of caramel for a personal touch.


Perfect for Any Occasion: These cookies are a versatile treat that can be enjoyed at any time – as a midday delicious treat, a delightful dessert, or a comforting companion to a hot cup of tea or coffee.


Easy to Share: Bake a batch of these cookies, and you'll have an instant crowd-pleaser. They make great gifts or contributions to potlucks, and they're an excellent way to share the joy of homemade treats with loved ones.


Memories in the Making: The process of baking these cookies can be just as rewarding as savoring them. It's a chance to create cherished memories with friends and family, whether you're baking together or reminiscing about past baking adventures.




How to make Apple Oatmeal Cookies


In a large bowl, stir together the dry ingredients… flour, baking soda, cinnamon, nutmeg, and allspice. Set aside.




In a separate bowl, beat together the butter and brown sugar until light and fluffy.


Add the egg and vanilla and beat to combine.




Add the flour mixture and mix until combined.




Fold in the shredded apple and oats.




Cover the bowl and place in the refrigerator to chill for at least one hour.


When ready to bake, preheat the oven to 350 degrees and line a baking sheet with parchment paper.


Use a cookie scoop to scoop the dough onto the prepared baking sheet and bake the cookies for 10 to 12 minutes, until the edges are golden brown.




Allow the cookies to cool on the baking sheet for five minutes, then transfer to a wire cooling rack to cool completely.




When the cookies are cool, prepare the glaze by whisking together the apple juice and powdered sugar until smooth.




Drizzle the glaze over the top of the cookies and allow it to harden before serving.




Frequently Asked Questions


old-fashioned oats, wet ingredients, healthy cookies, chewy texture, oatmeal apple cookies, quick-cooking oats, apple oatmeal cookie recipe, apple flavor, cookie recipes,classic oatmeal cookies,sweet tooth,cookie dough balls,medium speed,healthy apple oatmeal cookies,healthy oatmeal cookies,chewy cookie,apple cinnamon cookies,delicious oatmeal cookies,fall season