Whether it be your child's bedroom or playroom you will be able to organize in a cinch with all of these great toy storage options and solutions.





Are toys overrunning your home and rooms?


One of the most frustrating things to keep clean when my daughter was younger was her room. It was like a toy explosion in there all the time.


Toy Storage: Organizing solutions for your kids' clutter!


This post contains affiliate links.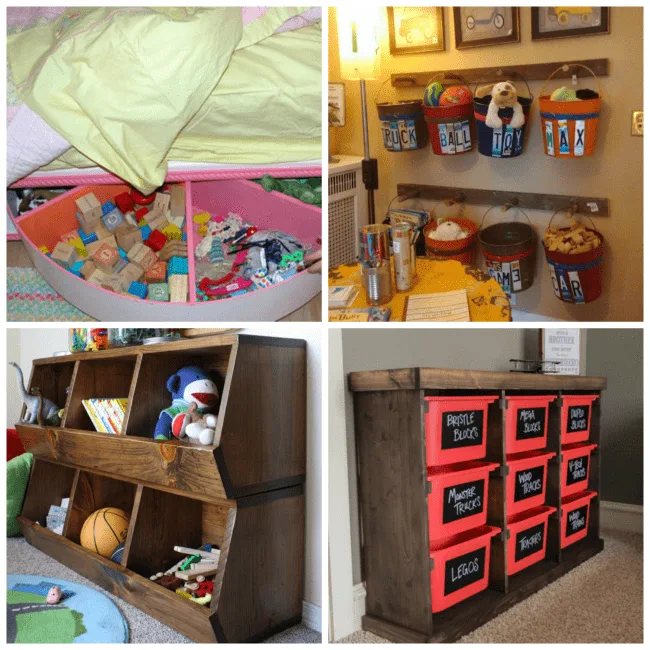 Bed with Storage | DIY Network

Bucket Storage | The Polo House

Wood Storage Bins | IronTimber Etsy

Toy Storage Unit | Shanty 2 Chic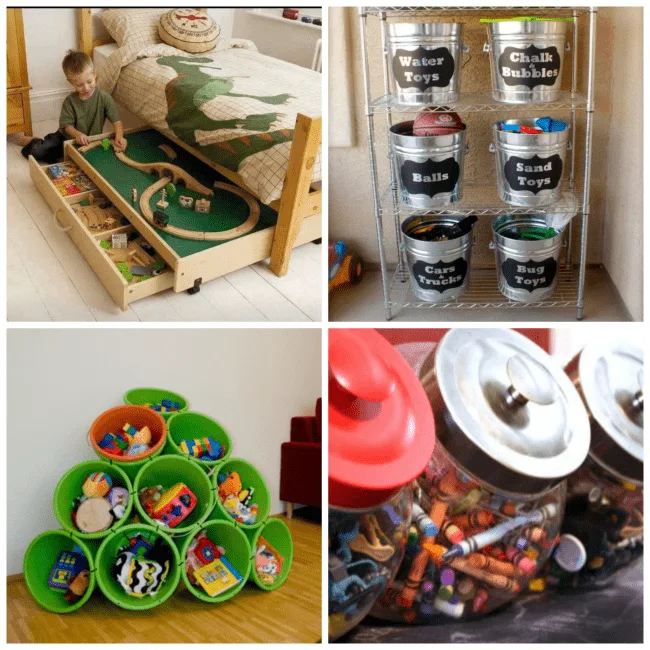 Underbed Storage | DIY Cozy Home

Outdoor Toy Storage | Domestic Charm

Wall of Buckets | Grosgrain Fabulous

Glass Kitchen Bins | HGTV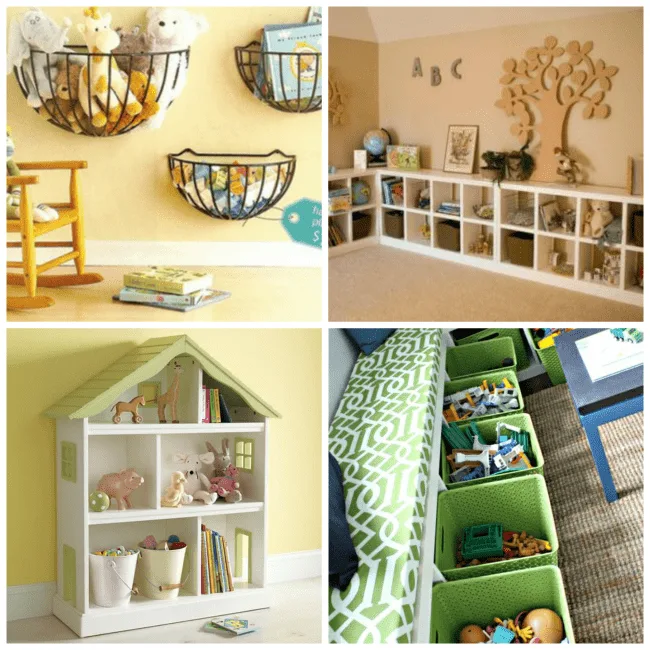 Garden Planter Baskets | Apartment Therapy

Cubbie Shelves | Ana White

Dollhouse Bookcase | Land of Nod

Storage Bench | I Heart Organizing


Tips on organizing with kids!


View it from your child's point of view! The easier to organize the better.
Don't make things out of their reach unless of course, you want to constantly be asked "Mommy, can you get that for me."
Baskets and bins are great for toys.
Use appropriate sized containers to fit your needs. Plastic shoe boxes are awesome for Barbie accessories or hot wheels.
Make picking up a part of your daily routine! That way you don't start the next day with more toys that get piled on the top of the mess from the previous day.


I also truly believe if we make it fun and easy for our kids to organize their toys it will become second nature. I know I like my craft storage much better when it is organized and pretty to look at.


Here are some of the solutions we used to use in my daughter's room.


We used an over-the-door shoe holder for barbies. It worked great!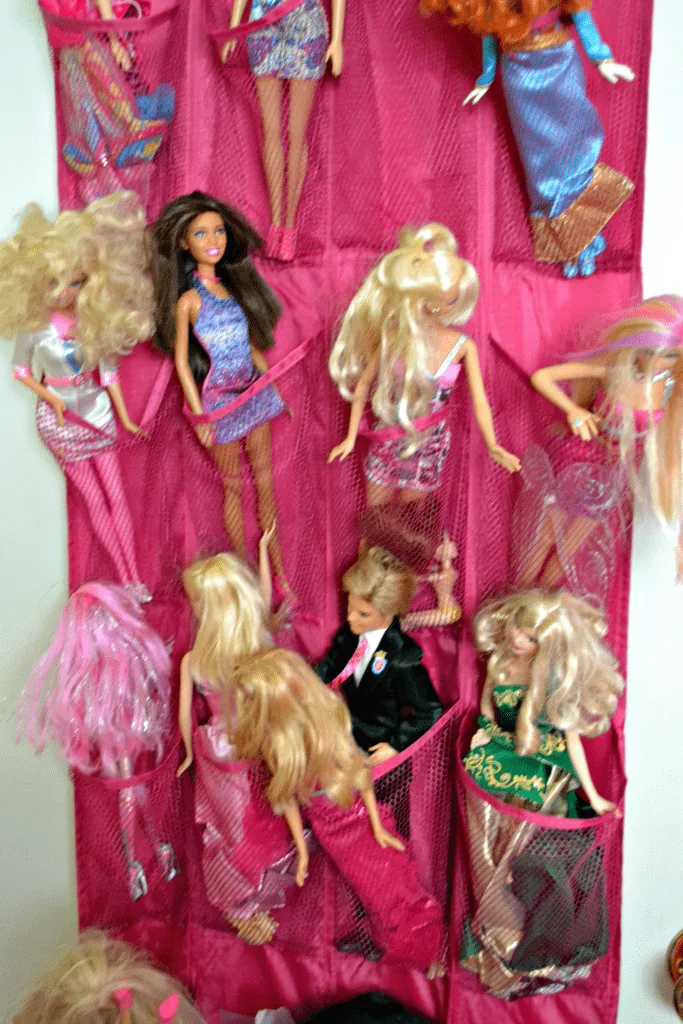 We stored books and all kinds of random toys in bins and cubbies.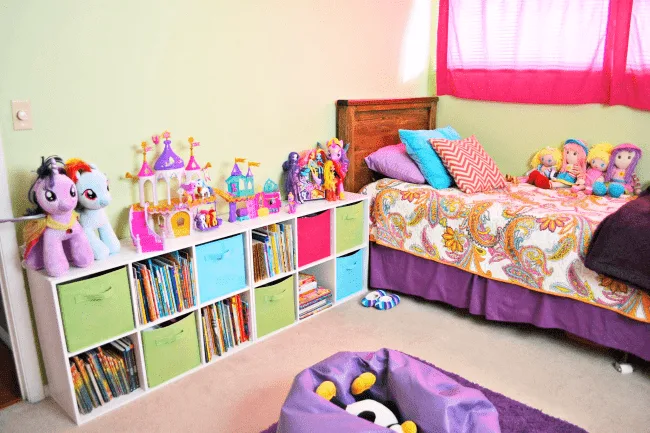 My daughter also loved to play dress-up when she was younger and had a ton of dress-up outfits. We stored them in a metal trash can. It makes it easy to toss in the mess and close the lid on it.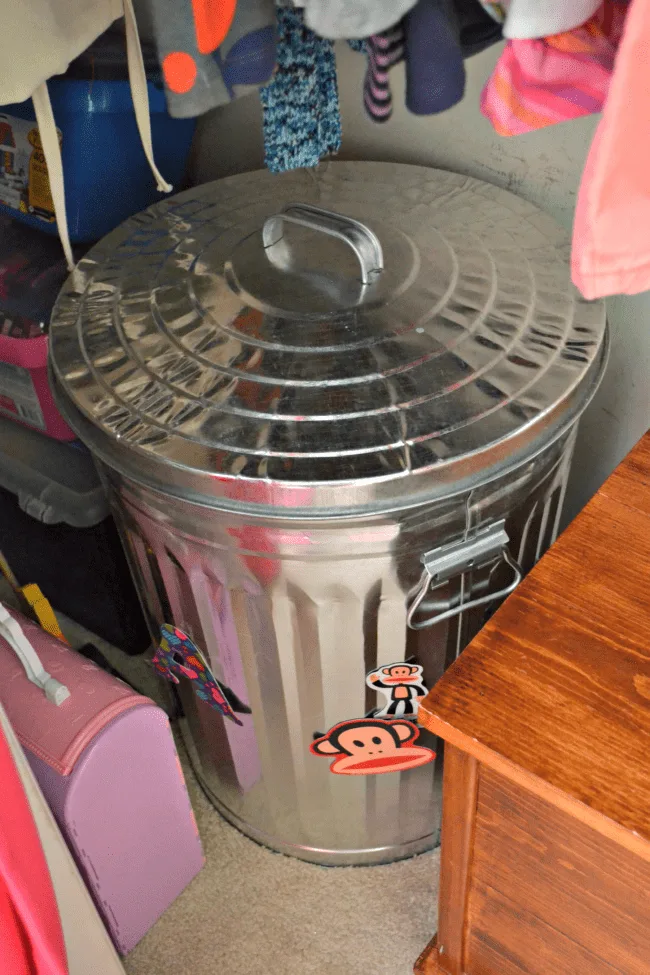 If you enjoyed this toy storage solution for kids clutter then be sure you pop over and check out our other organization posts.