How to make Creamy Onion Dip from Scratch – This creamy and flavorful recipe is a hit at all the parties.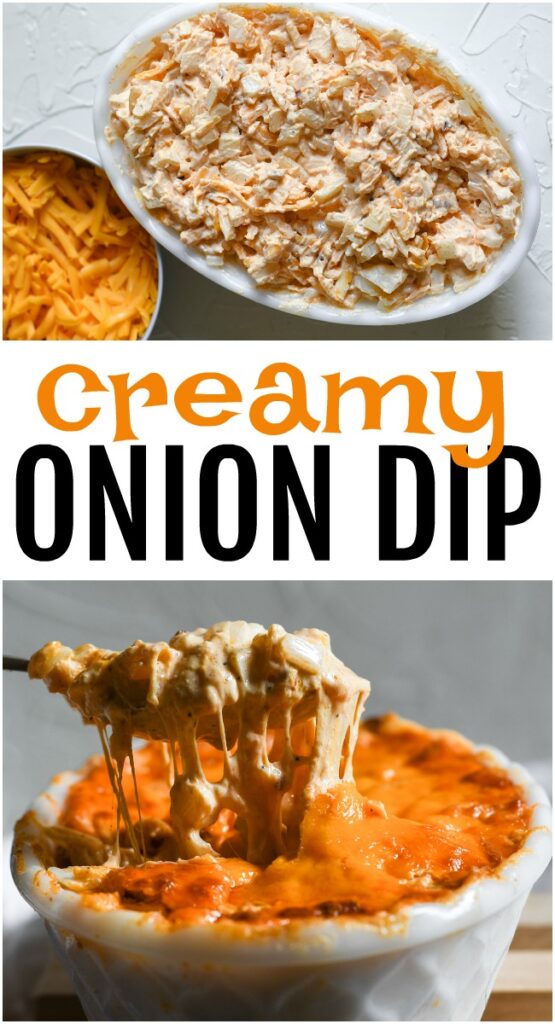 This recipe uses an irresistible combination of spices, cream cheese, and mayonnaise to create one tangy, rich, better than a store-bought dip.


It takes your basic, average, simple onion dip and brings it to a whole new level.


Ingredients to Make Creamy Onion Dip:


1 8-oz package of cream cheese, at room temperature
½ cup of mayonnaise
1 teaspoon of cayenne pepper powder
1 teaspoon of crushed chili flakes
1 teaspoon of garlic powder
1 teaspoon of onion powder
½ teaspoon of black pepper powder
1 8-oz block of mild cheddar cheese, shredded
1 8-oz block of Colby & Monterey Jack cheese, shredded
1 large Vidalia onion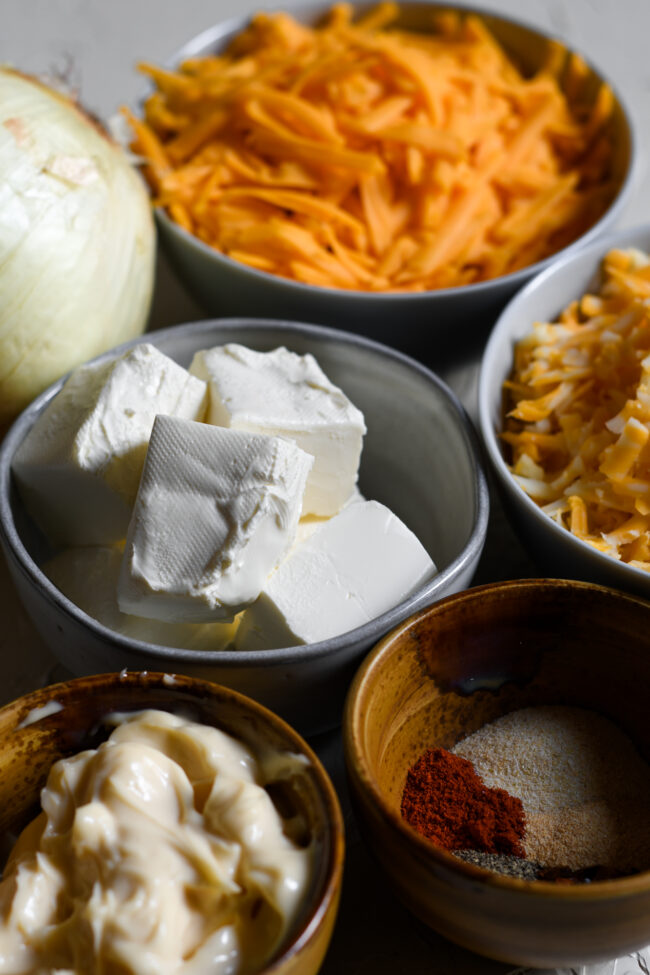 Instructions to Make Creamy Onion Dip



Preheat the oven to 350 degrees Fahrenheit.

Start by mixing the cream cheese in a large bowl until smooth.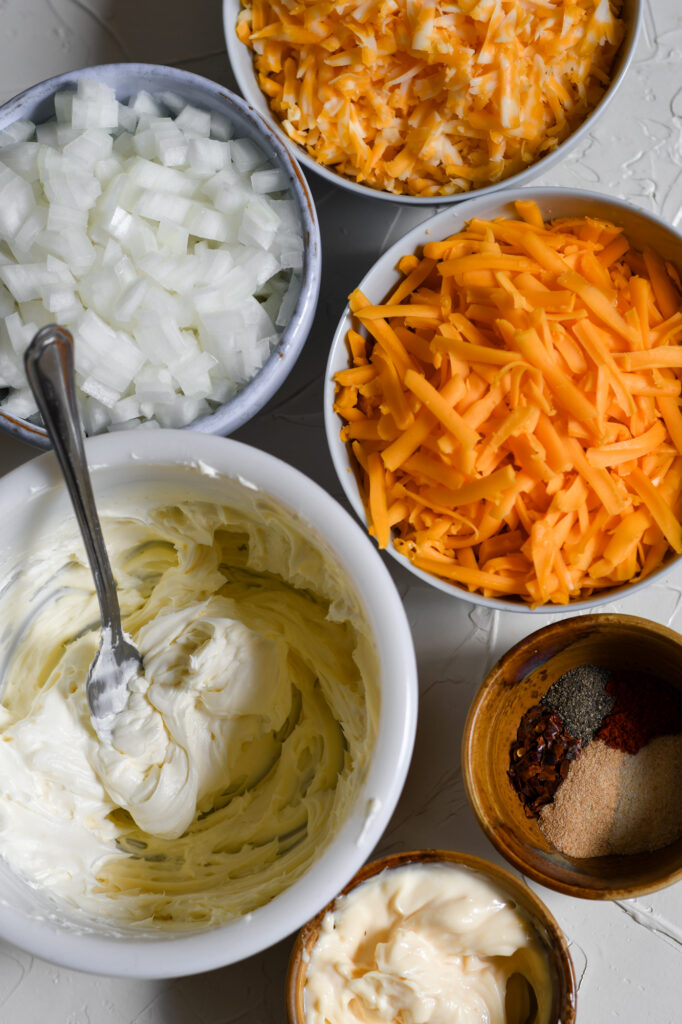 Next, add the mayo and stir completely until well incorporated.


In a separate small bowl, mix together the cayenne pepper powder, chili flakes, garlic powder, onion powder, and black pepper powder. Add the spice mix to the cream cheese mix and stir.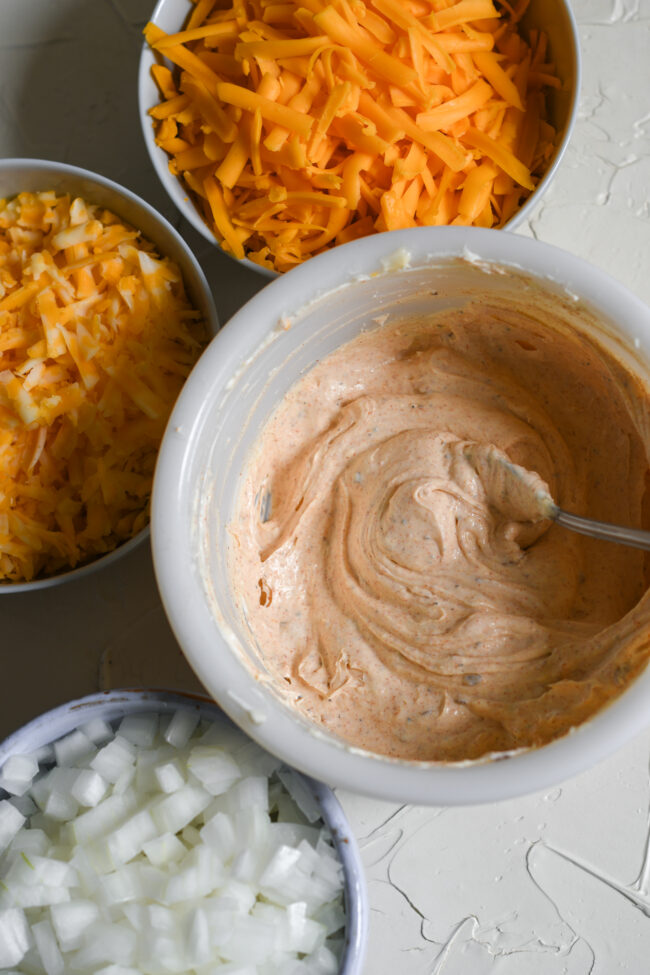 Dice the onion into cubes and mix it into the mix along with the Colby-jack cheese and one-half of the cheddar cheese.


Spread the mixture into a 9-inch square baking pan or a small casserole dish and sprinkle with however much of the remaining cheddar cheese you like.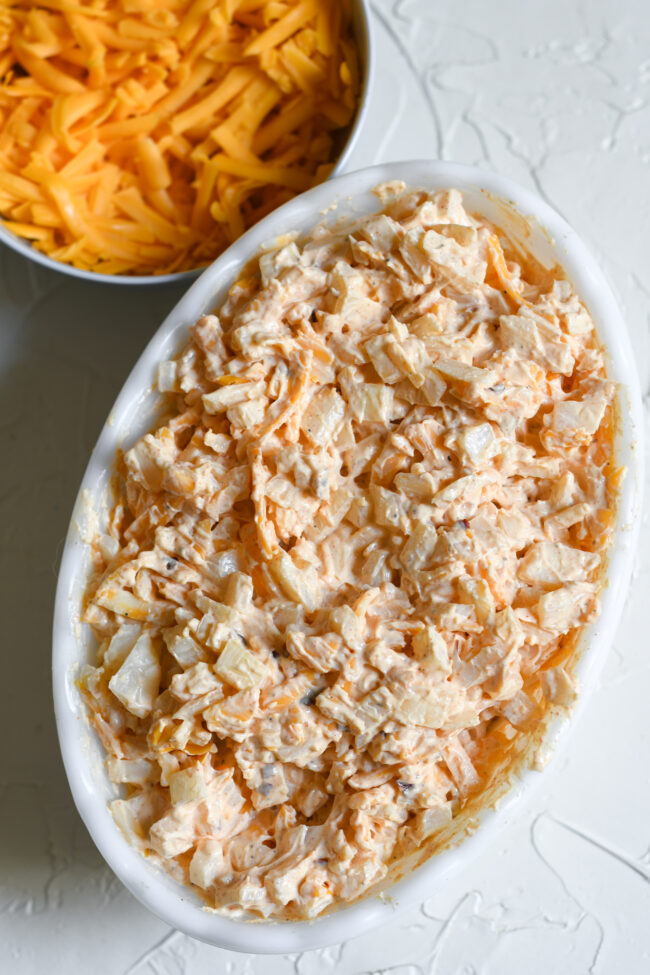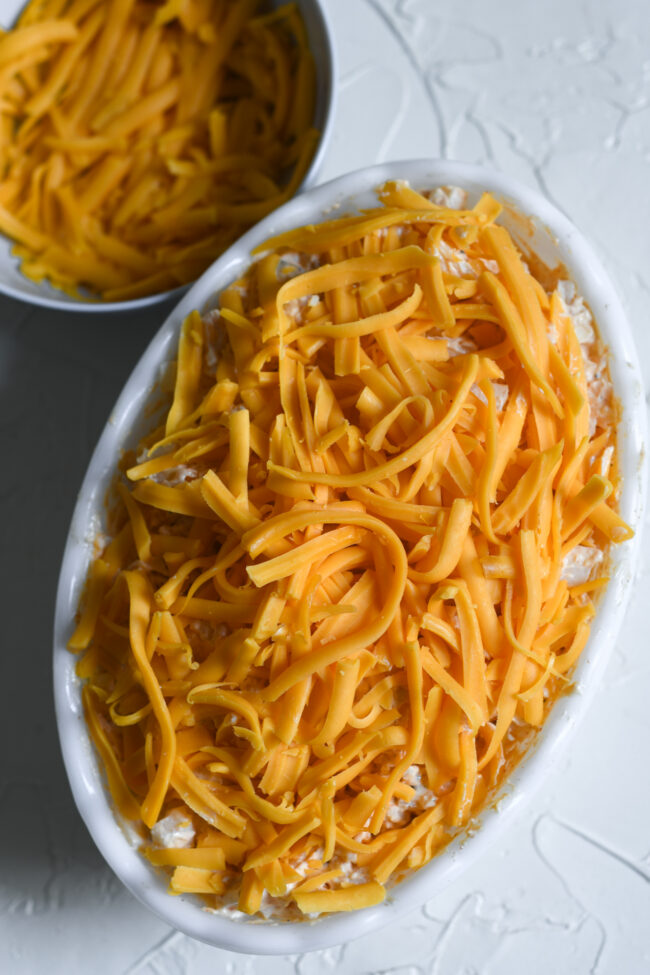 Bake for 25 minutes.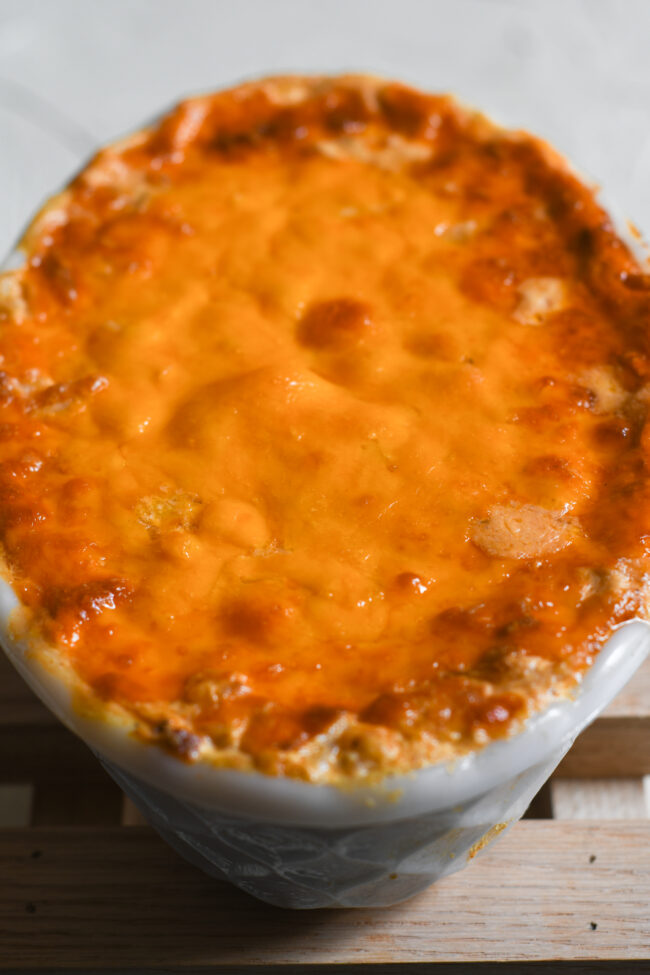 Remove from the oven and let sit for five to ten minutes before serving.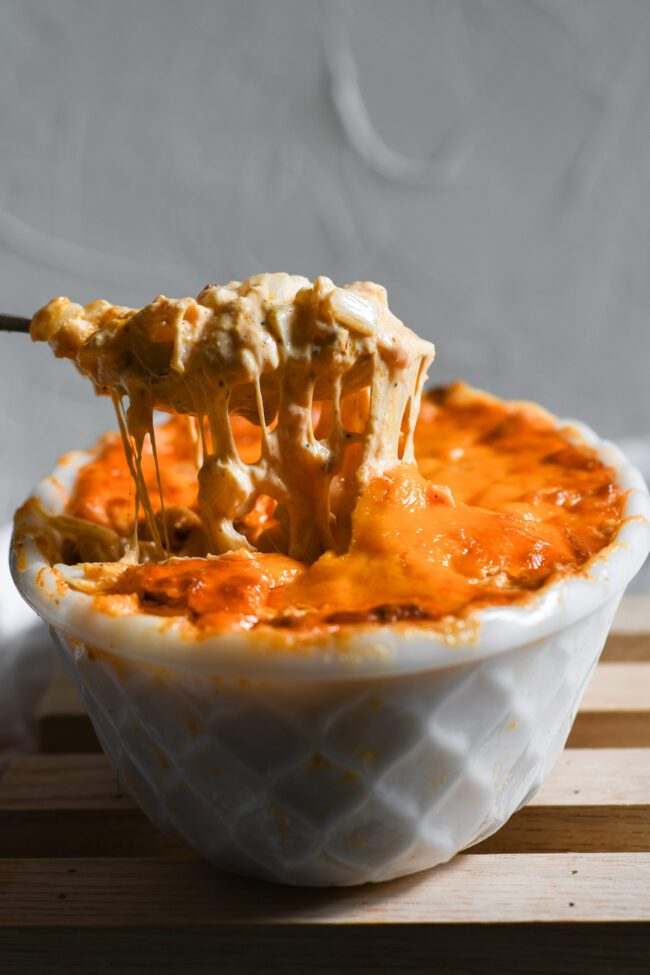 How to store Creamy Onion Dip!


As this recipe uses both cream cheese and mayo as its base, any leftovers need to be refrigerated.


Place them in an airtight container for storage and you can keep in the fridge for up to 4 days.


What do you eat with onion dip?


This dip is so delicious that it will go well with any type of chips, crackers, bread and even veggies!


EVEN MORE YUMMY DIP RECIPES:


Want to print this recipe?