The 100th day of school tends to sneak up on us every year. Plan ahead with these 100 days of school shirt ideas to fit any kid's personality.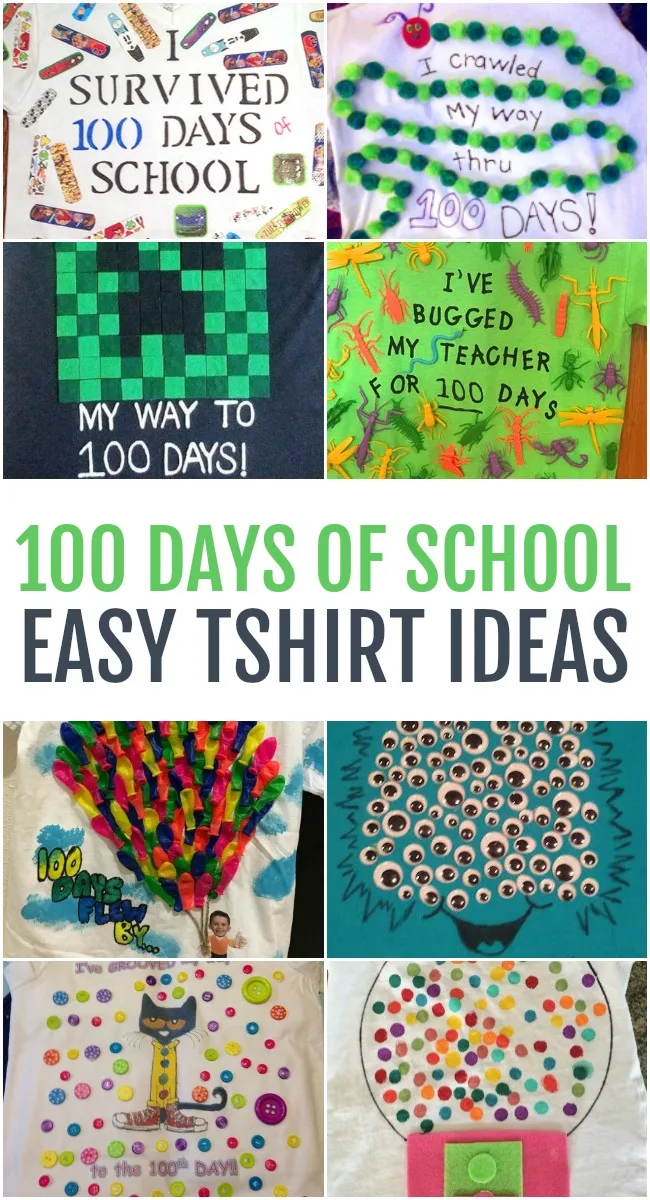 If you have a kindergartener, 1st grader, or just an elementary-aged school kid, then you have probably heard of the 100th Day of School project that happens every year.


Students are asked to wear a shirt made with 100 things on this day.


It can be a lot of fun to come up with new ideas every year, but it can also be overwhelming. Lucky for you, we have searched for the best 100 Days of School Shirt Ideas to share with you for inspiration!


All of these ideas are inexpensive and easy to do, and your kids will love creating them.




100 days of school shirt ideas




100 Days Brighter Tshirt
Glued to My Crafts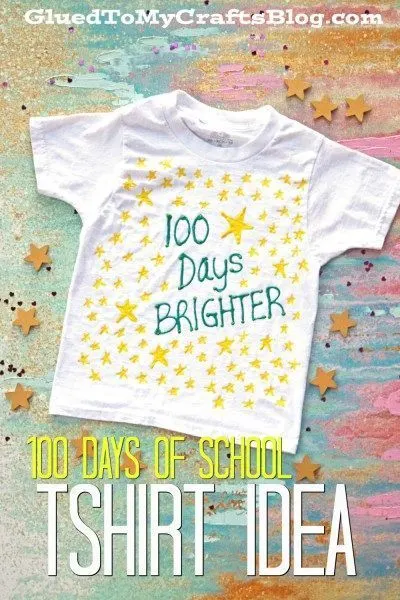 100 Days Flew By Tshirt
Uploaded By Pinterest User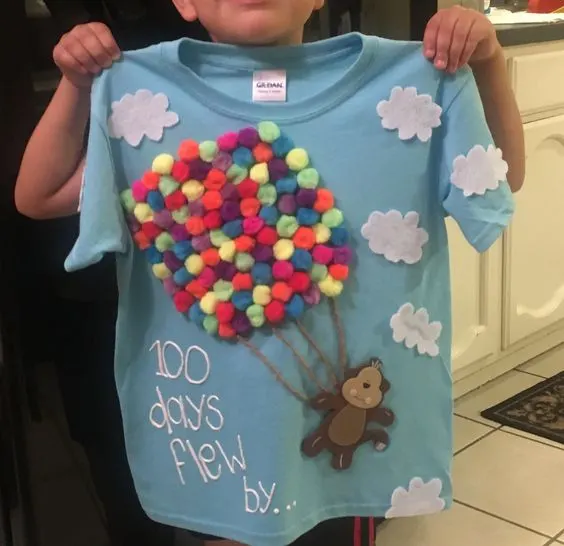 Bubblegum Tshirt – 100 Days of School
DIY Inspired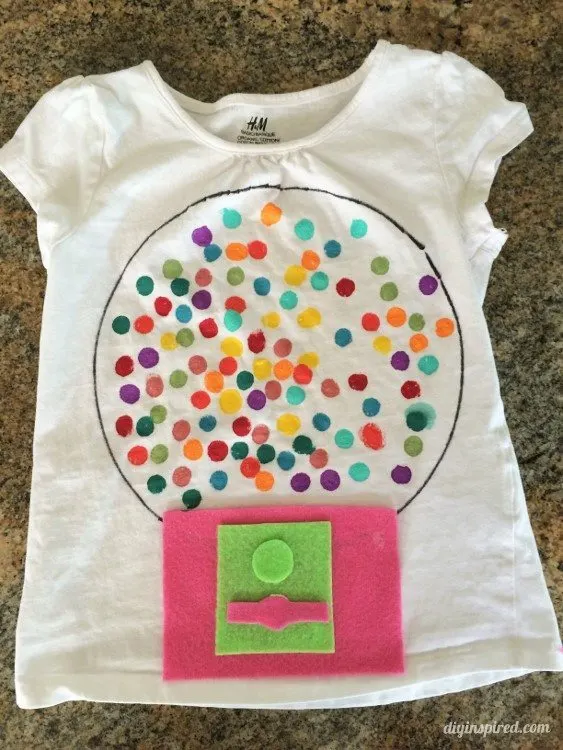 Orange You Glad We Made it 100 Days
My Daily Pins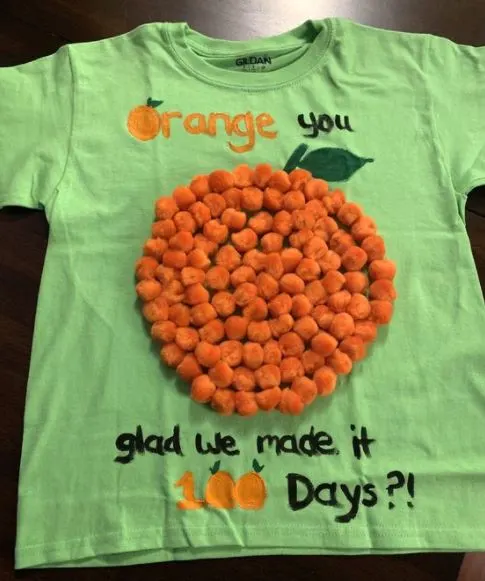 The next few photos offer great inspiration but I could not find their owners. My guess is they were uploaded on Pinterest. If you own one of these or know the person who does please email me as I would like to give credit. Thanks!




Creepin' My Way To 100 Days – Minecraft Tshirt Idea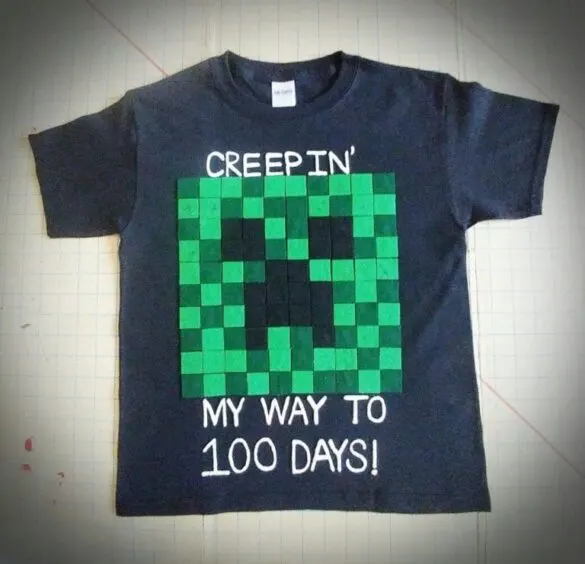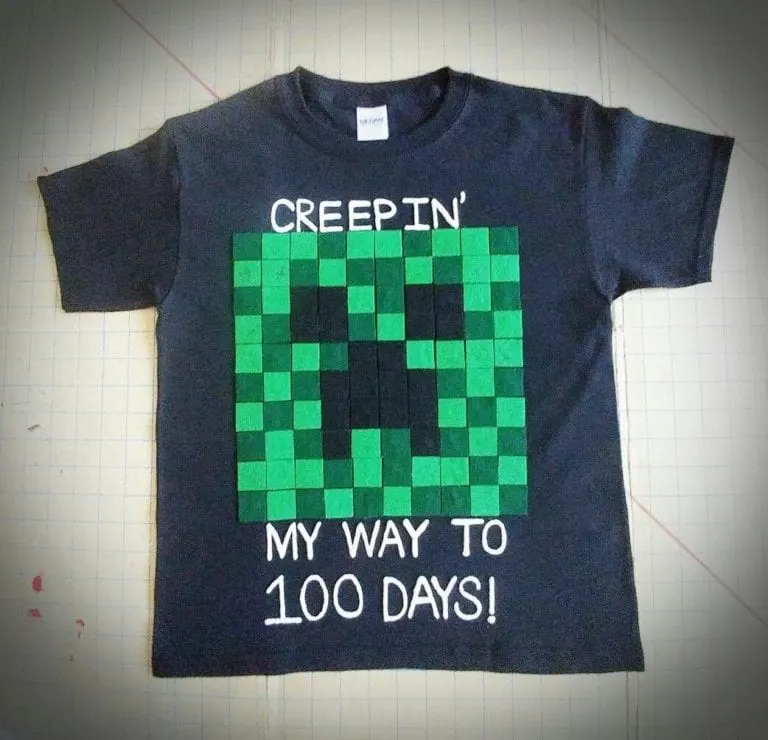 Its been a sweet 100 days of school tshirt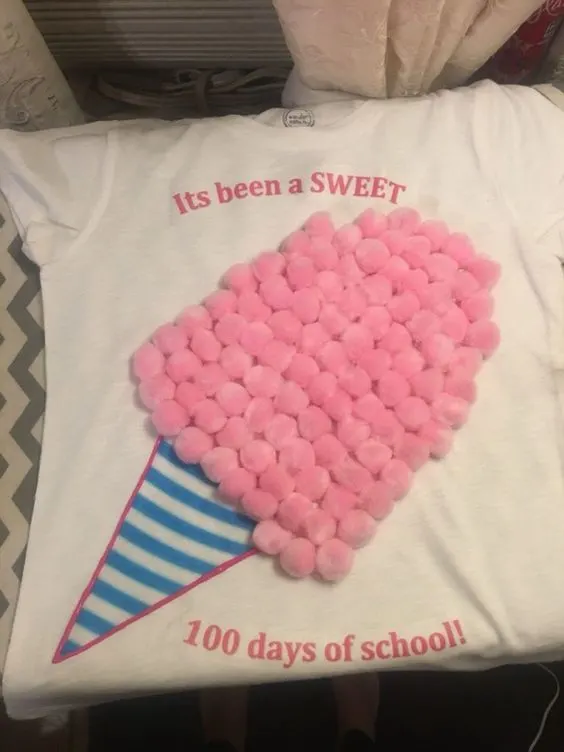 I've grooved my way to the 100th day Tshirt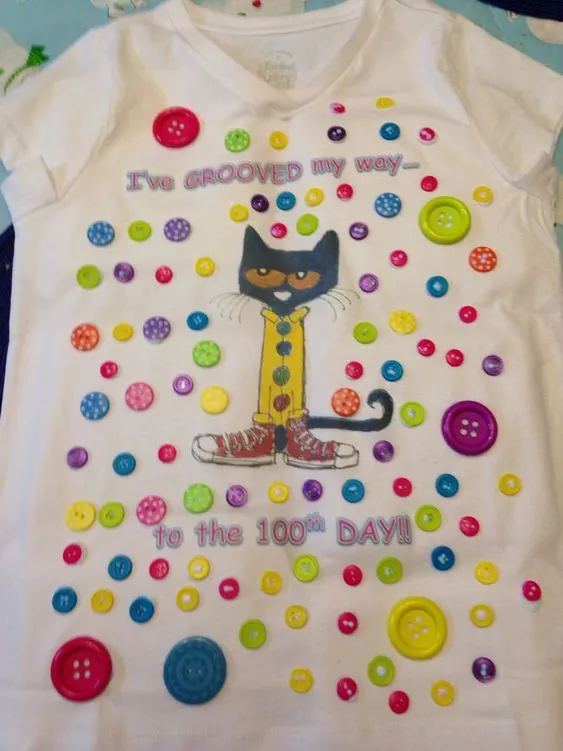 I've bugged my teacher for 100 days Tshirt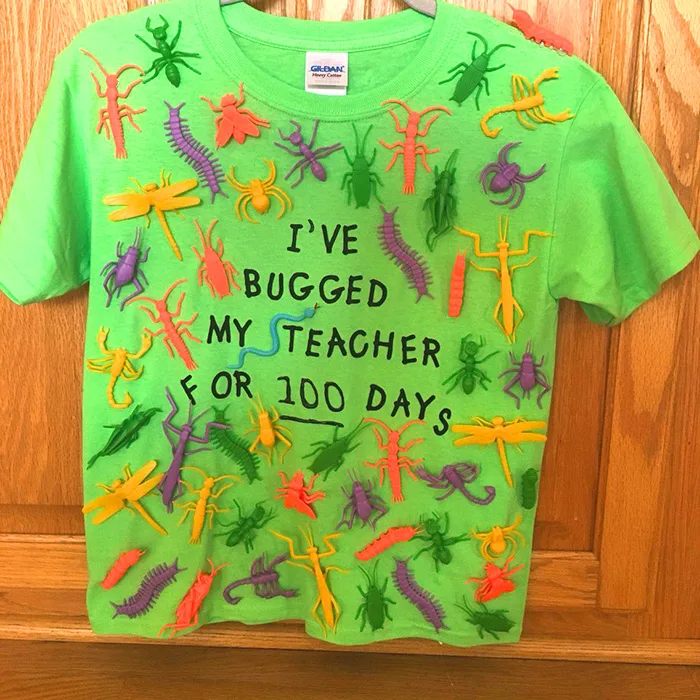 I survived 100 days of school Tshirt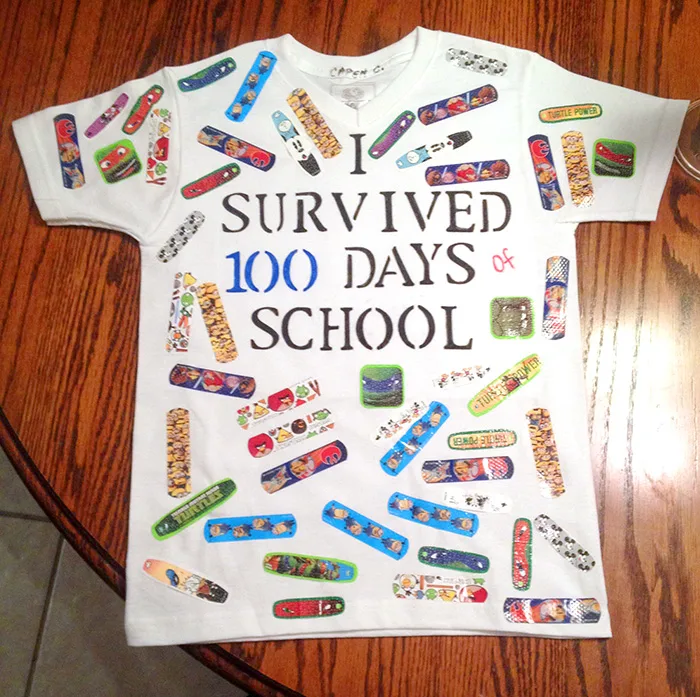 Eye survived100 days of school Tshirt




I crawled my way thru 100 days tshirt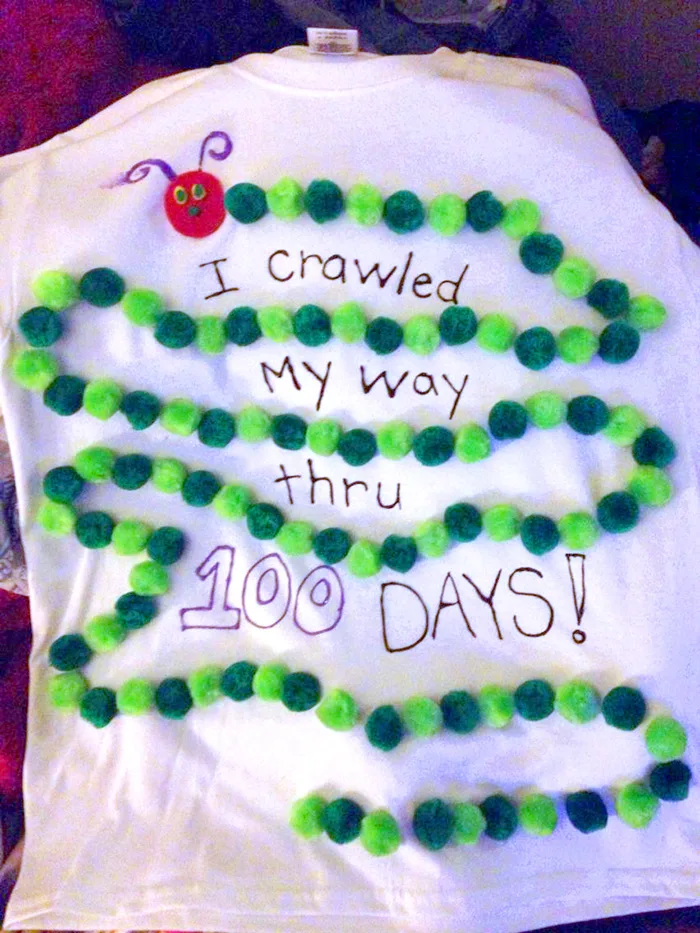 I crushed 100 days tshirt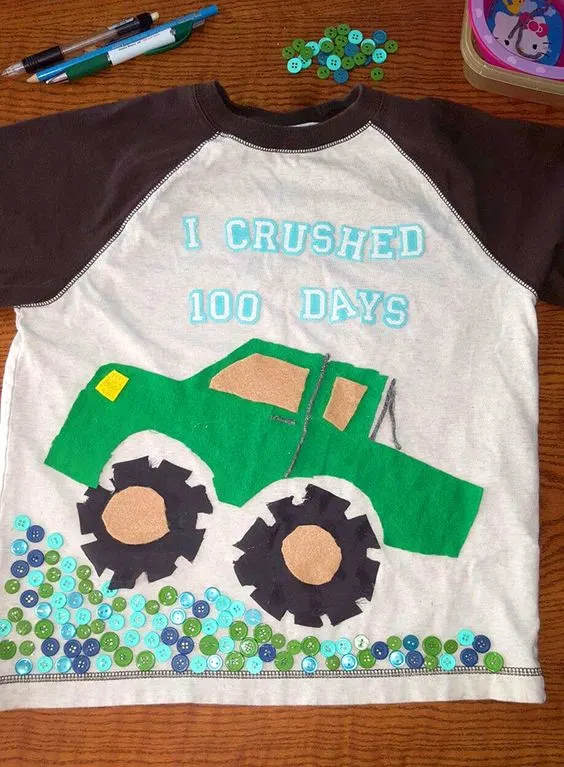 100 days flew by with balloons tshirt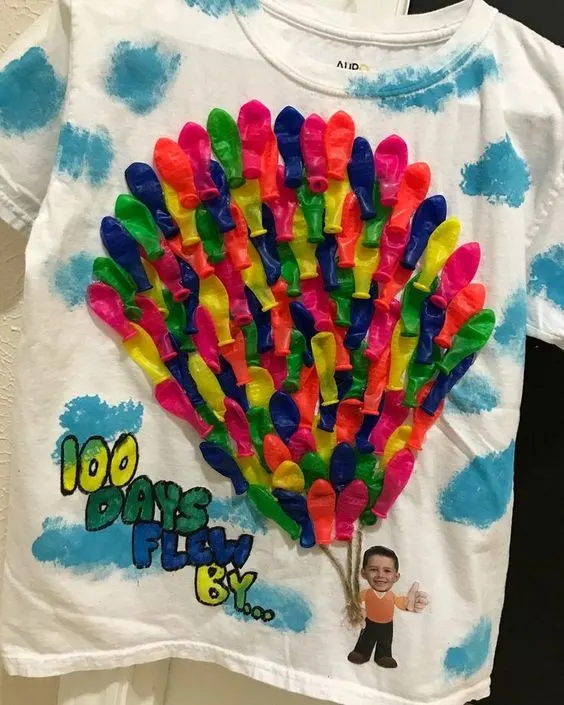 What month is the 100th day of school?


The 100 day of school is a celebration of just that, the 100th day they have attended school each year.


When is the 100th day of school?


The actual date varies, with most schools reaching the 100th day at the end of January or sometime in early or mid-February.


If your classroom is celebrating the 100th day the teacher will most likely let you know when the date will be otherwise you can find the expected date by counting from the days your child started school.


We start in mid-August and our 100th day often falls on the 3rd week in January.


What is the significance of 100 days of school?


This day signifies the 100th day of class in the school year. The 100th day marks a special opportunity to reflect upon and celebrate major milestones in your student's academic achievement.




Not interested in creating your own? Check out these fun ideas that you can purchase for the 100th day of school.


If you are a teacher then you want to join in on the fun too. Check out these fun teacher 100th-day ideas!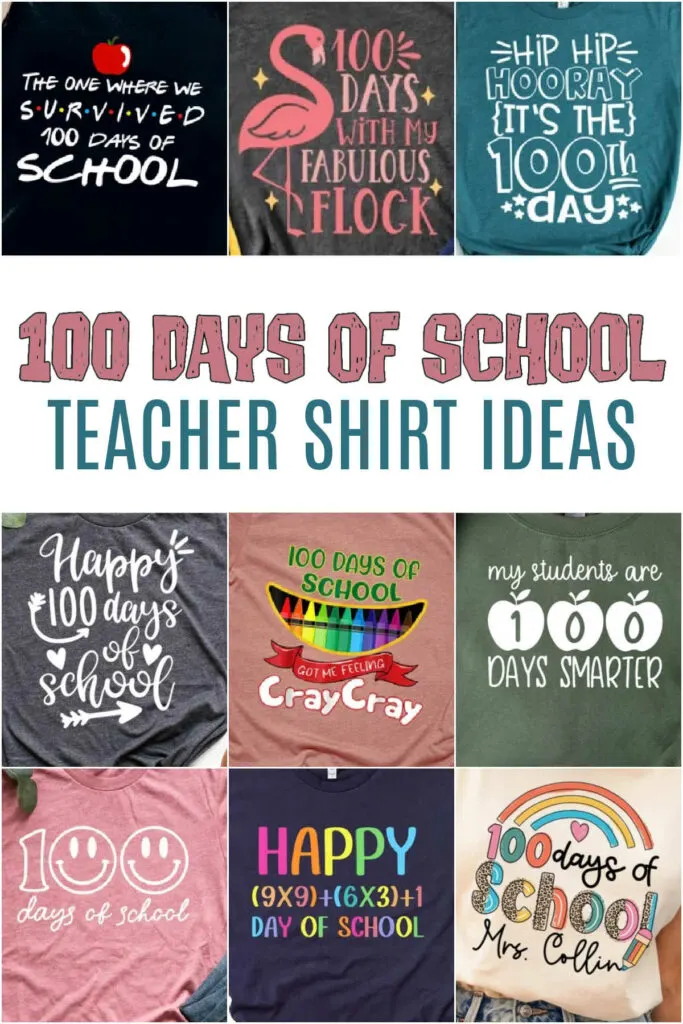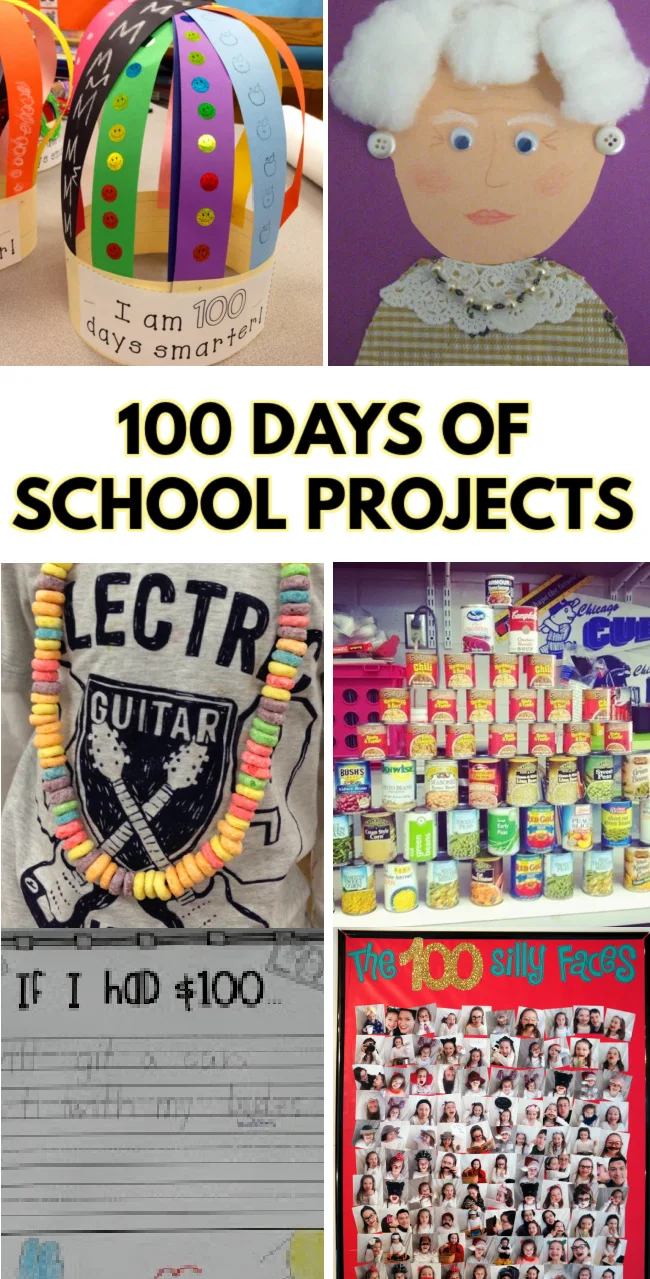 If you enjoyed these 100 days of school shirt ideas you also might like…