This easy peach crisp recipe embodies simplicity, sophistication, and delectable flavors.


Ripe peaches are gently cooked in a basic syrup, adorned with a cinnamon-infused oat crumble, and baked to perfection.


Enjoy it while still warm, accompanied by a scoop of vanilla ice cream for a delightful experience.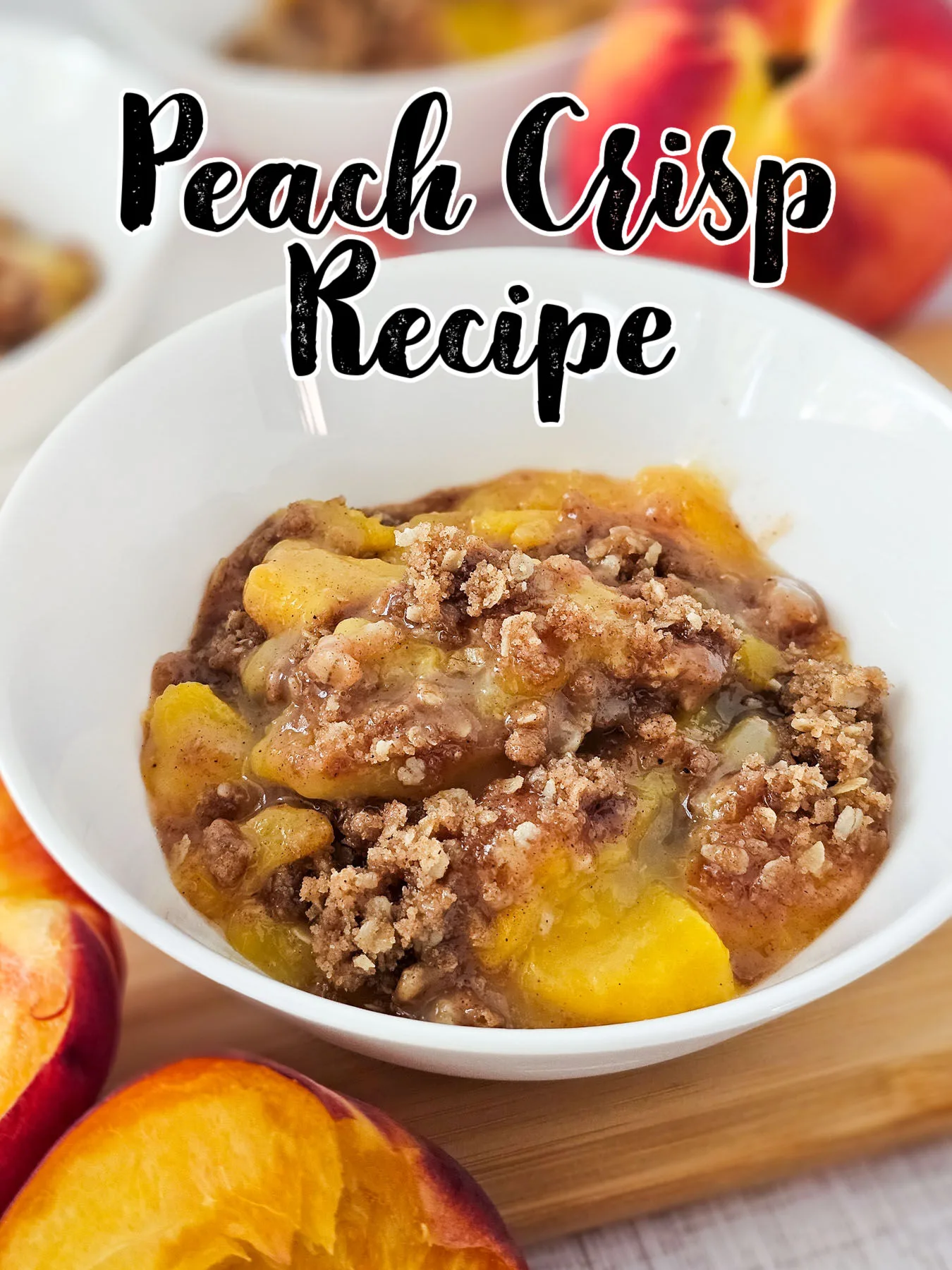 As the sun-drenched days of summer unfold, there's no better way to celebrate the season's bountiful harvest than by indulging in the natural sweetness of ripe peaches.


Whether you're an experienced baker or a newcomer to the world of culinary delights, our Easy Peach Crisp recipe is a delightful invitation to create a dessert that perfectly captures the essence of summer.


With just a handful of ingredients and a dash of creativity, you can whip up a dessert that's not only simple to make but also elegantly pleasing to the palate.


Join us on a journey to discover the joy of transforming fresh peaches into a symphony of flavors and textures, topped with a cinnamon-kissed oat crumble that's sure to evoke nostalgia and create new memories.


This recipe is a testament to the fact that sometimes, the most exquisite pleasures are found in life's simplest pleasures.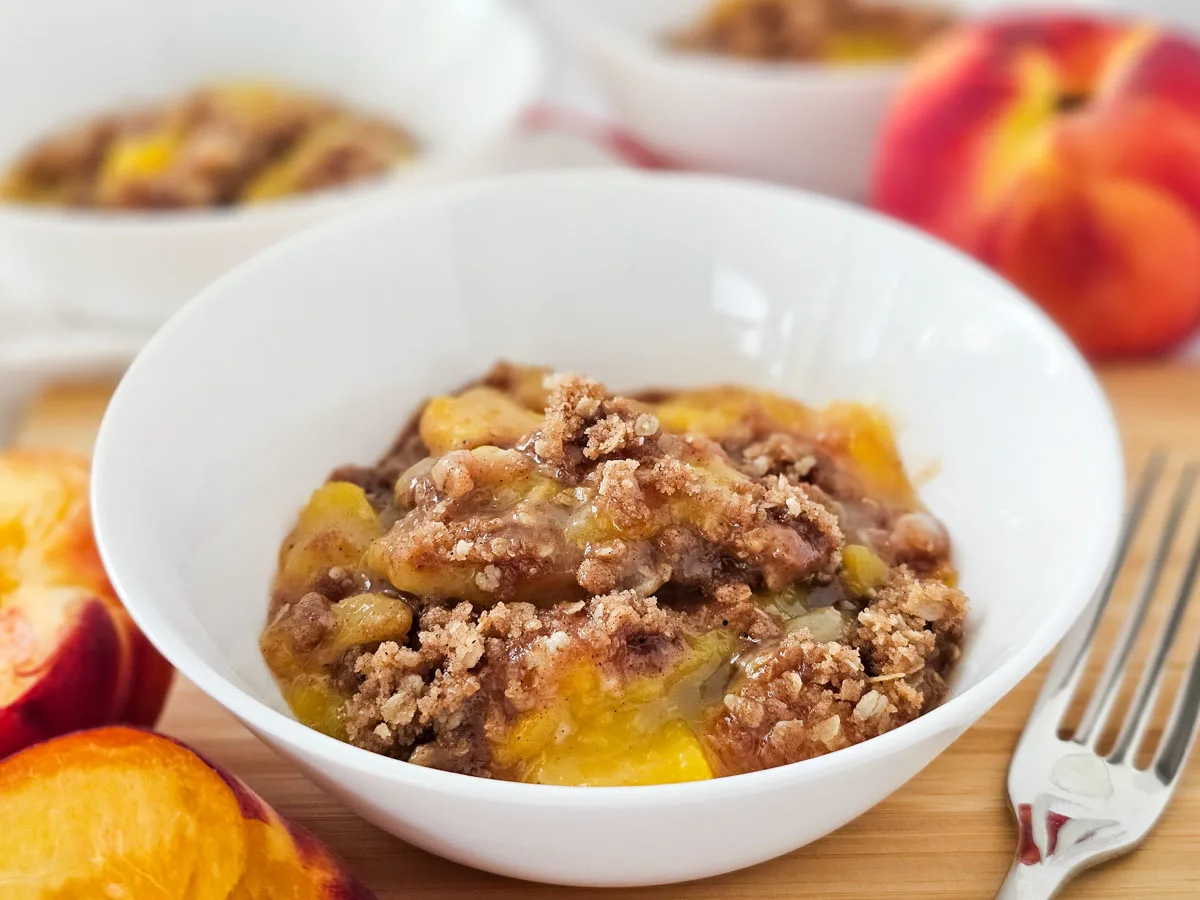 Why you'll love this fresh peach crisp recipe!


Effortless Elegance: Our Peach Crisp recipe embodies simplicity at its finest. With minimal ingredients and steps, you'll create a dessert that looks and tastes like a masterpiece.


Seasonal Splendor: Celebrate the peak of peach season by using fresh, juicy peaches that infuse each bite with the essence of summer.


Crisp and Comfort: The combination of soft, baked peaches and the crisp, cinnamon-kissed oat topping offers a delightful contrast of textures that's both comforting and irresistible.


Versatile Delight: Serve this Peach Crisp warm as a standalone dessert or elevate it by pairing it with a scoop of velvety vanilla ice cream. It's a treat that suits any occasion.


Memories in the Making: The aroma that fills your kitchen as the Peach Crisp bakes is an invitation to create lasting memories with family and friends, all while relishing the anticipation of a wonderful dessert.


Quick Gratification: Within a short time, you'll have a dessert that looks as though it took hours to prepare, making it an excellent choice for both busy days and special gatherings.


Homemade Happiness: Crafted with love and care, this Peach Crisp embodies the joy of homemade creations and the satisfaction of enjoying the fruits of your labor.




Ingredients for peach crisp


8 cups fresh peaches, peeled and sliced
1 ½ cups brown sugar
1 cup, plus 2 Tablespoons all-purpose flour, divided
1 Tablespoon cornstarch
½ cup granulated sugar
1 cup old fashioned oats
2 teaspoons cinnamon
¼ teaspoon nutmeg
⅔ cup butter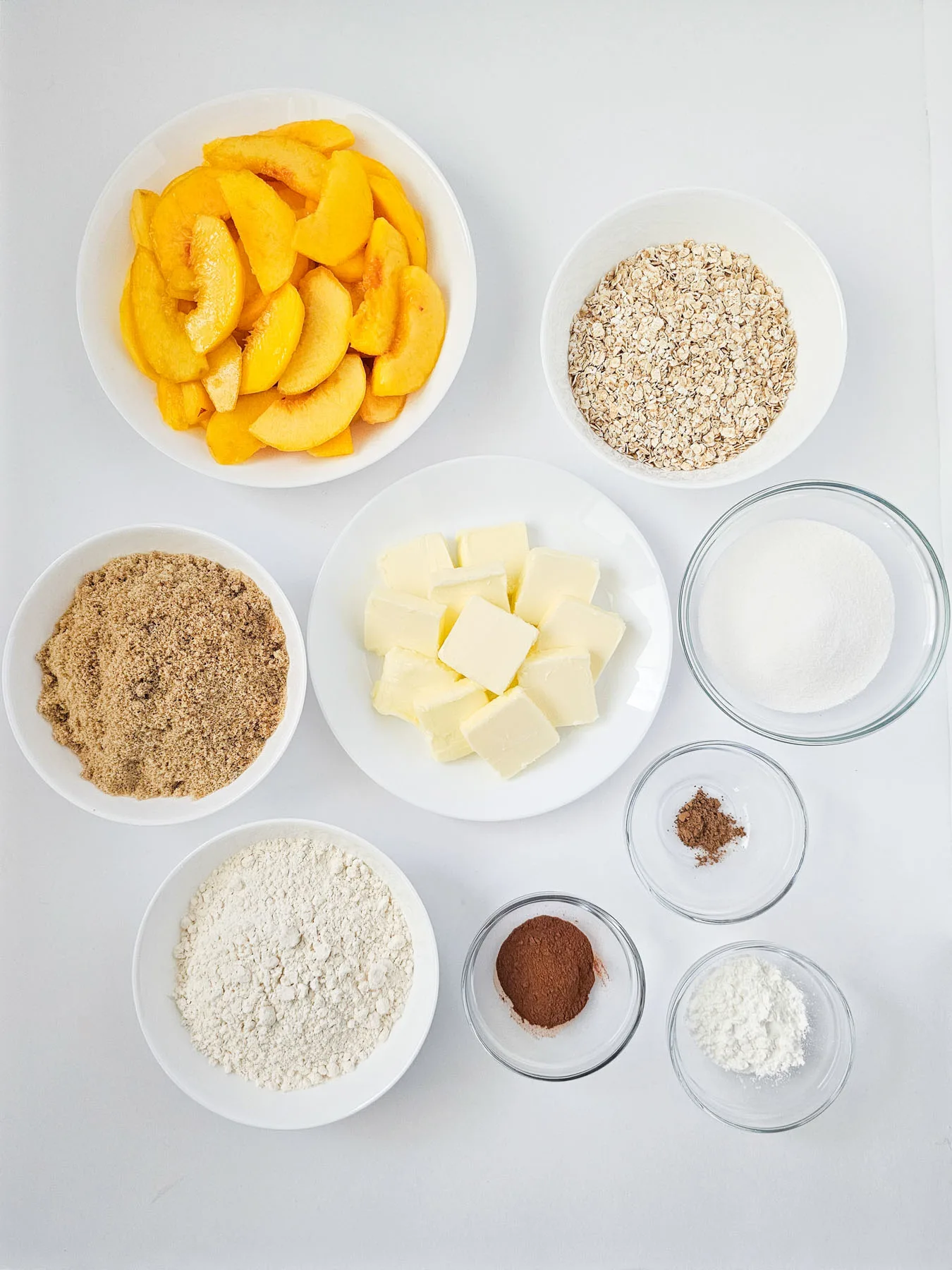 How to make easy peach crisp recipe!


Preheat oven to 350 degrees F. Grease a 9×13 inch pan with cooking spray.


Peel and slice peaches. Add to mixing bowl.


Add granulated sugar, cornstarch and 2 Tablespoons flour to peaches and stir to coat.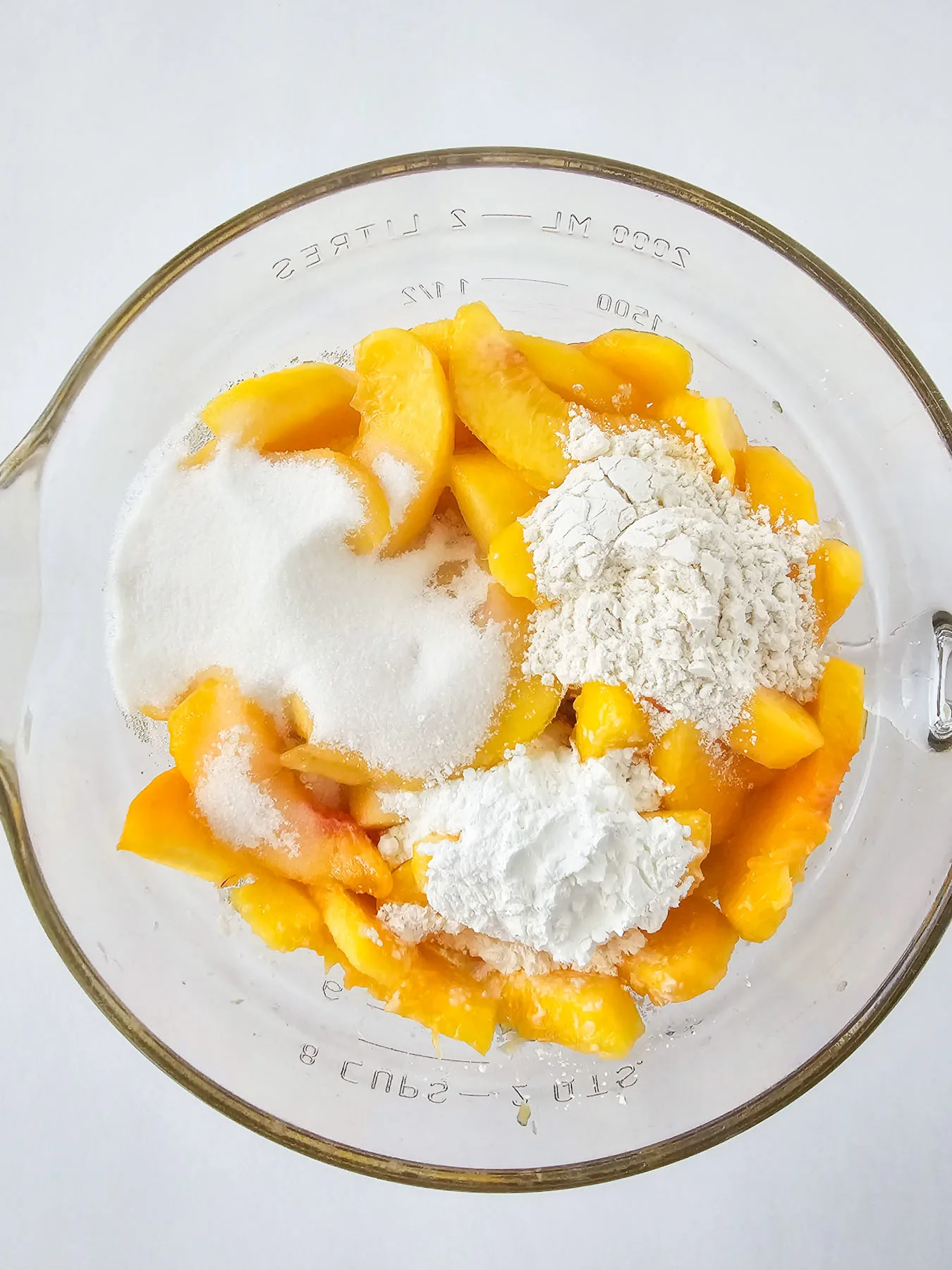 Pour into 9×13 pan.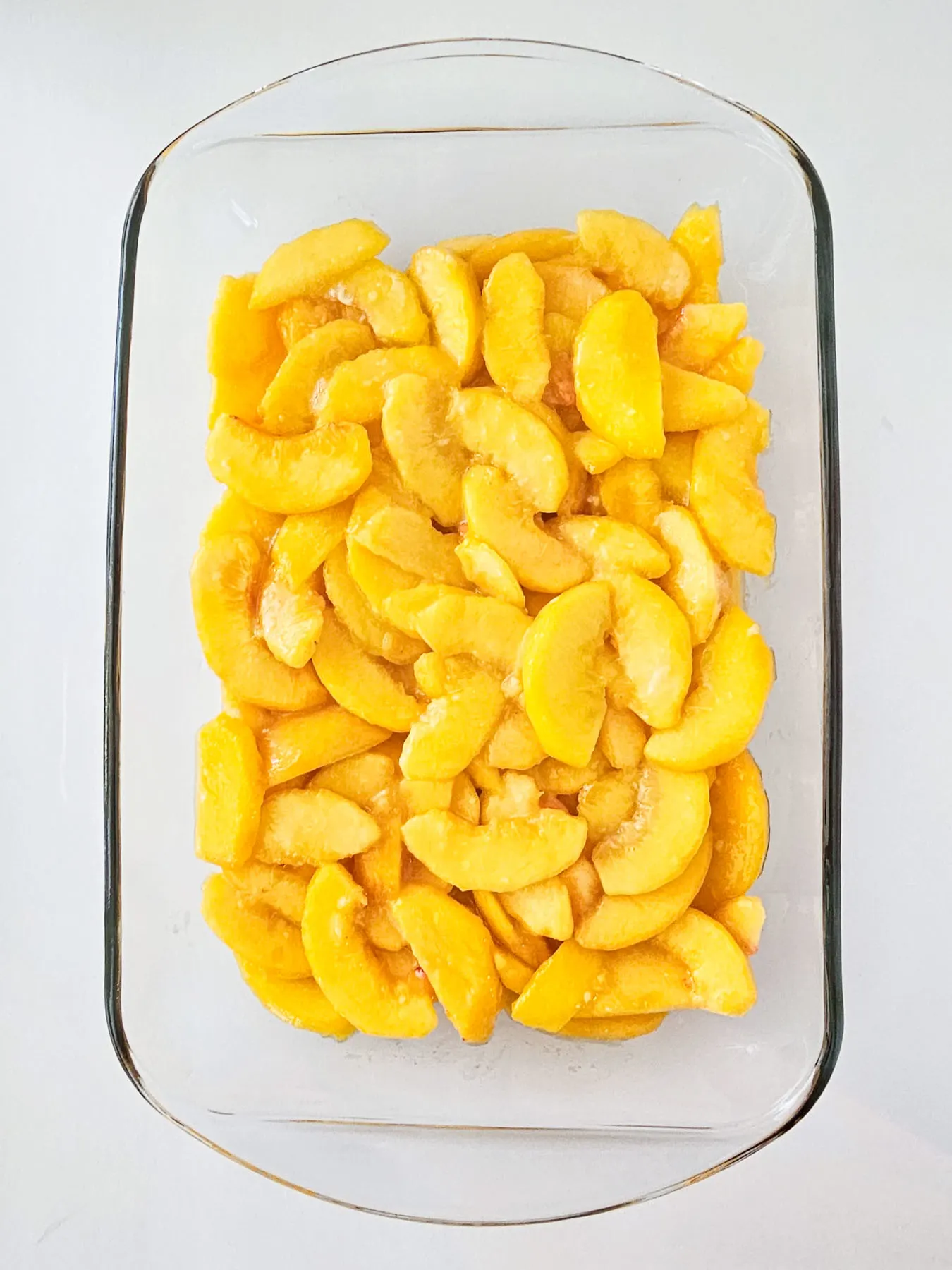 In a separate bowl, mix brown sugar, the remaining flour, oats, cinnamon, nutmeg, and butter together. Spread over peaches.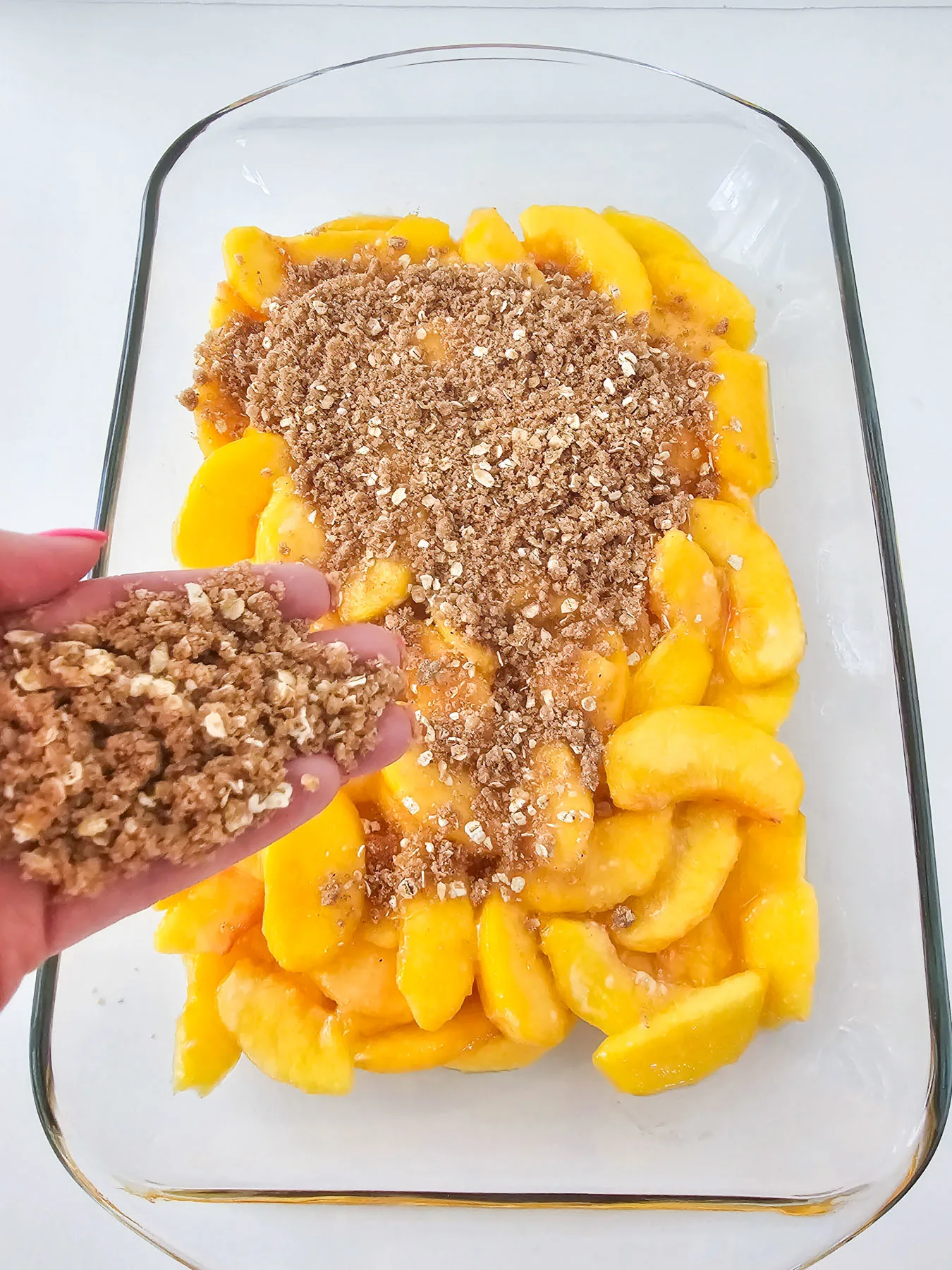 Bake 30-40 minutes, or until golden brown and bubbly.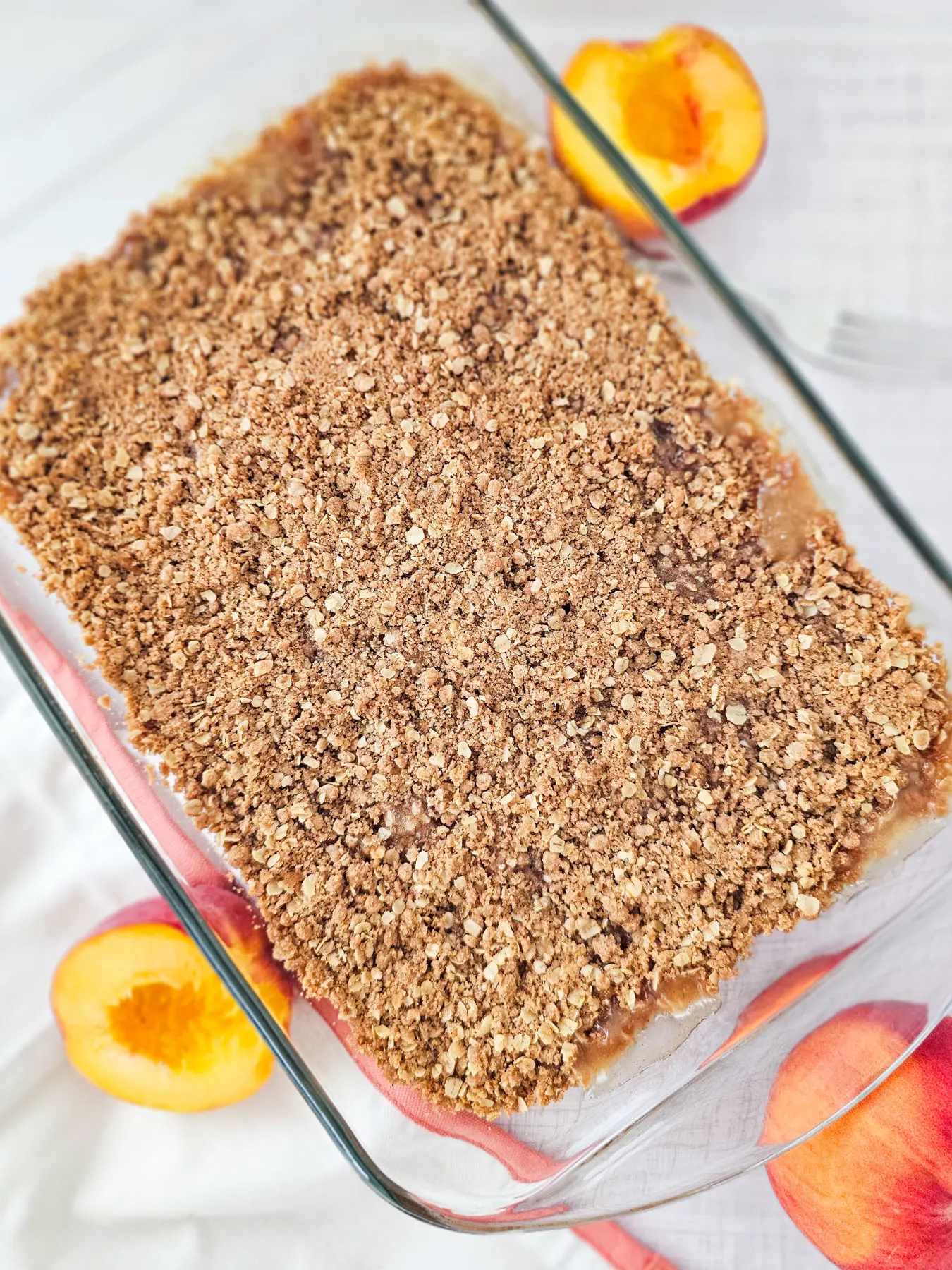 Explore these creative recipe variations of the classic peach crisp recipe:


Berry Bliss: Amp up the fruity goodness by mixing fresh berries like blueberries, raspberries, or blackberries with your peaches. The combination creates a medley of flavors and a burst of vibrant colors.

Nutty Crunch: Elevate the texture by adding chopped nuts like pecans, almonds, or walnuts to the oat crumble. The nuts add a satisfying crunch and a rich, toasty flavor.

Coconut Dream: Introduce tropical flair by incorporating shredded coconut into the crumble topping. The subtle coconut aroma pairs harmoniously with the peaches' natural sweetness.

Gluten-Free Goodness: Opt for a gluten-free version by using certified gluten-free oats and a gluten-free flour substitute in the crumble topping. This variation ensures everyone can enjoy the dessert.

Caramel Drizzle: Take decadence up a notch by drizzling warm caramel sauce over the Peach Crisp before serving. The caramel's silky richness complements the dessert's natural flavors.




Frequently Asked Questions


Can I use canned peaches instead of fresh ones?
Certainly! While fresh peaches offer the best flavor and texture, you can use canned peaches in a pinch. Just make sure to drain them well before using.
Can I make this recipe ahead of time?
Absolutely. You can prepare the Peach Crisp up to a day in advance and store it in the refrigerator. Reheat in the oven before serving for the best taste and texture.
What's the best way to store leftovers?
If you have any leftovers (which is quite rare!), store them in an airtight container in the refrigerator. Reheat in the oven or microwave for a warm, comforting treat.
Can I use a different type of fruit?
Of course! While peaches are the star of the show, you can experiment with various fruits like apples, pears, or mixed berries. Adjust sweetness and baking times accordingly.
Can I freeze Peach Crisp?
While it's possible to freeze Peach Crisp, the texture of the topping might change slightly upon thawing. It's recommended to enjoy it fresh or refrigerate any leftovers. But if you do want to freeze this crisp you can. Allow peach crisp to cool completely, then wrap tightly in plastic wrap, then aluminum foil. Freeze for up to 2 months. Let thaw completely overnight in the fridge then warm in the oven at 350°F for 20-25 minutes, or until heated through.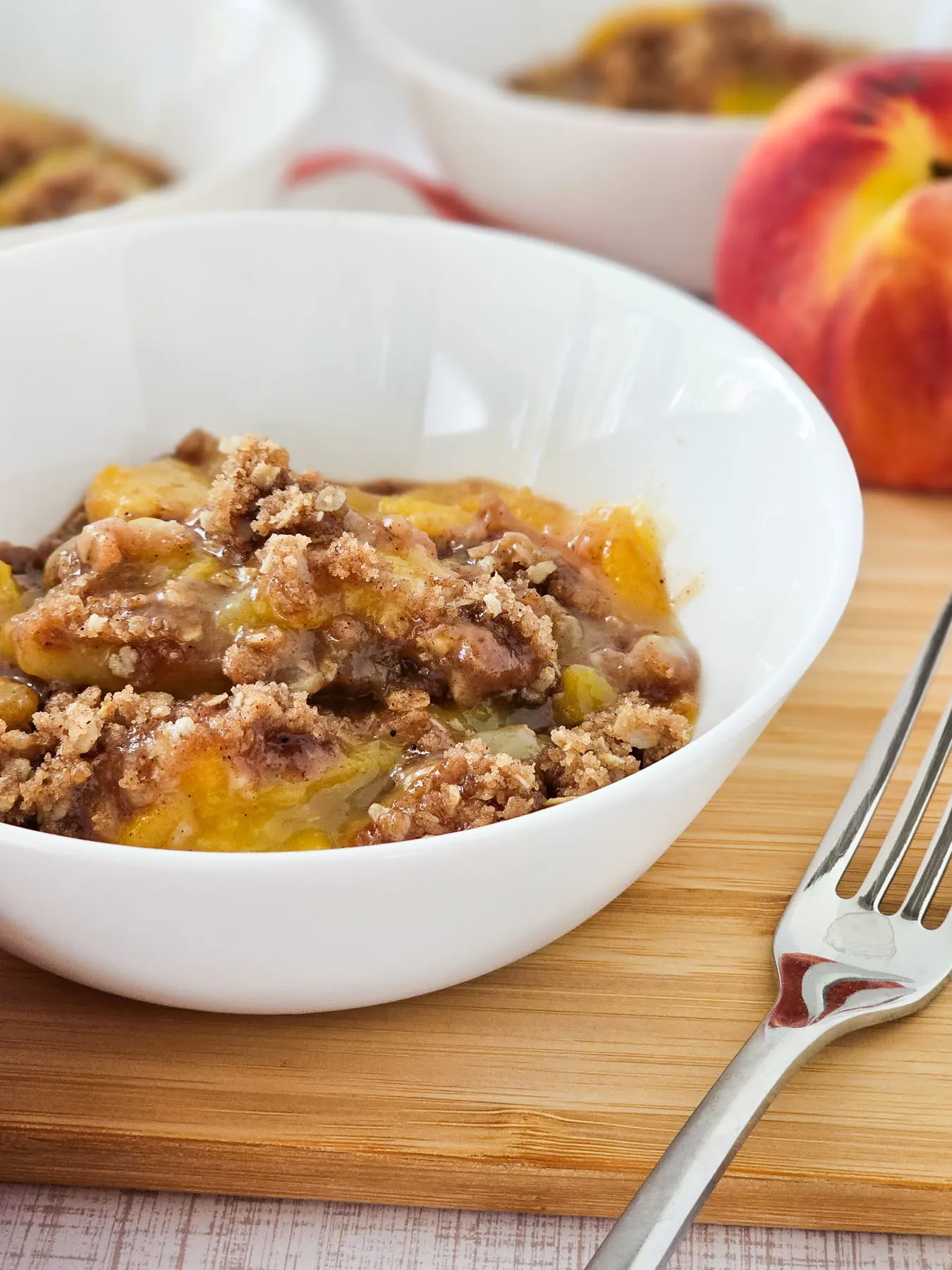 Want to print or save this peach crisp recipe?