Get ready to say cheese! These Elf on the Shelf Photo Props are just what you need to grab for a quick and easy setup.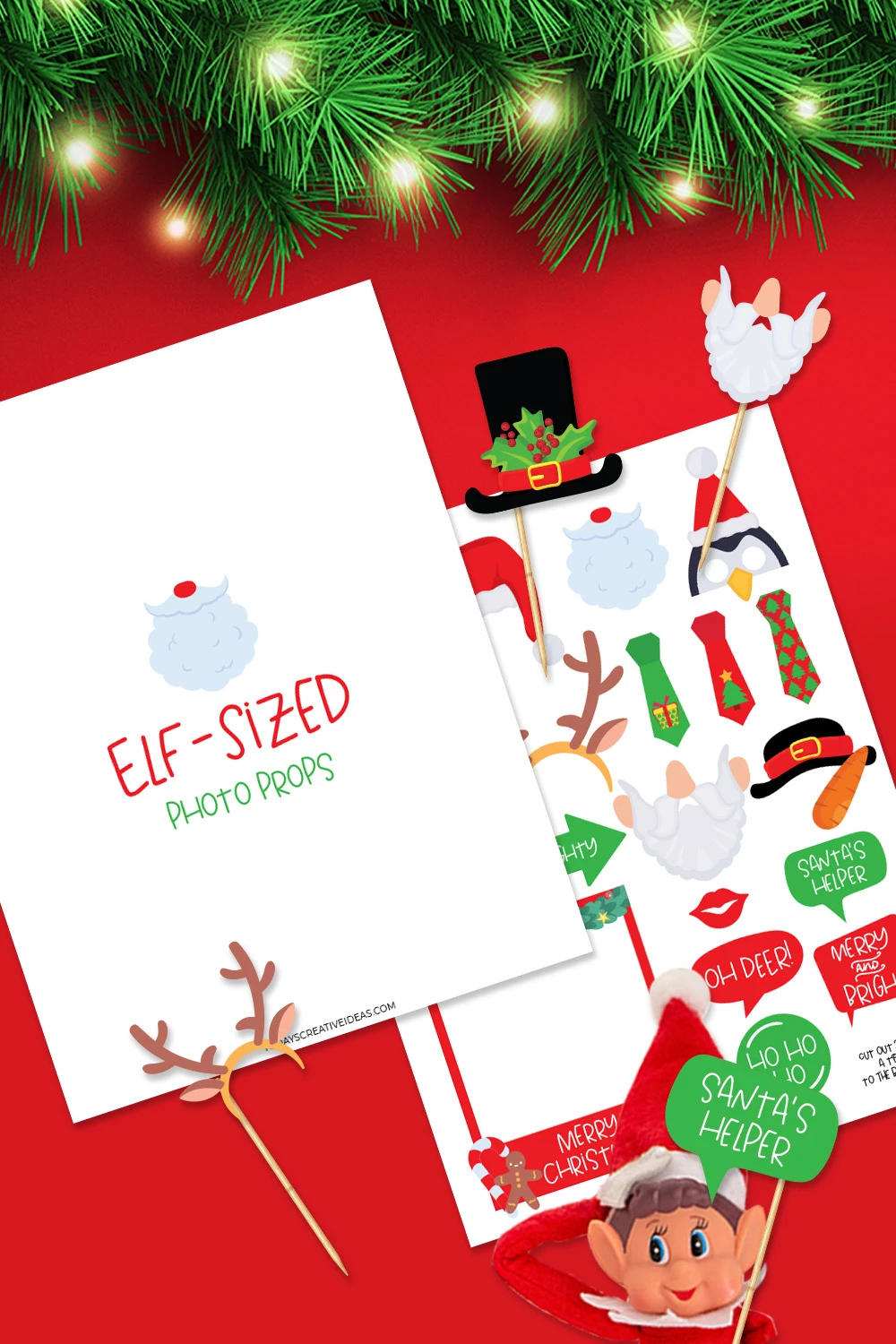 Your scout elf is going to love to take photos with these fun props and silly faces to pose with.


So if you are needing some easy ideas to get you through December make sure you put these on your planning calendar.


Tips for Printing these Elf on the Shelf Printables


These elf-sized photo props are ready to print out perfectly for you but if you are running low on colored ink then you can definitely print them in black and white.


I would recommend having cardstock on hand so that they are sturdy or you can laminate them and keep them ready to use year after year.




Elf on the Shelf Photo Props and Booth (Elf-Sized)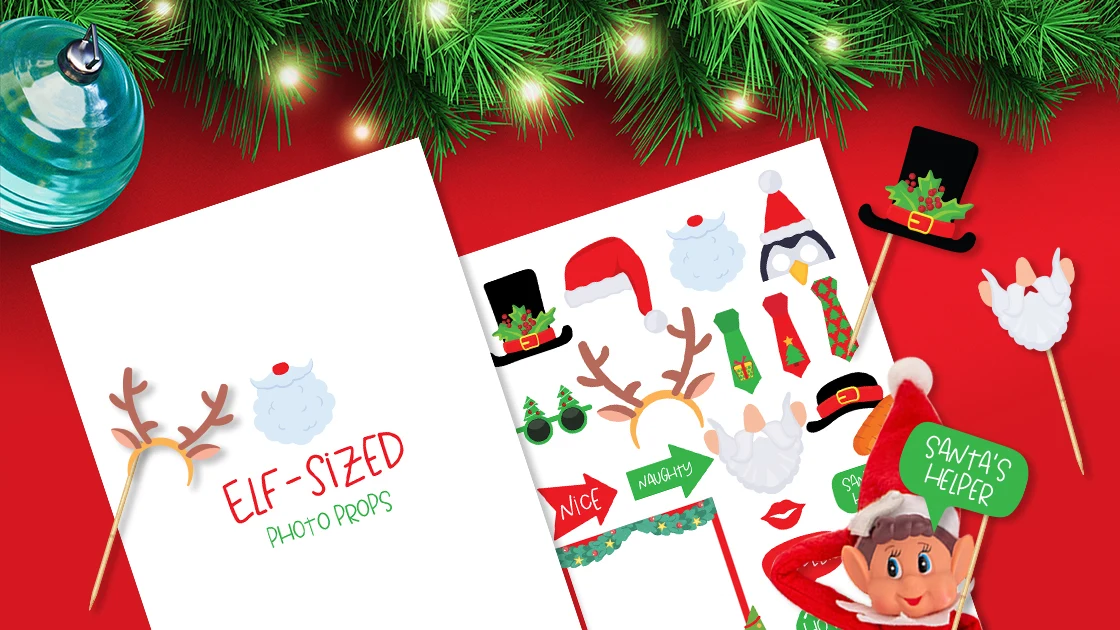 What elf-sized photo props come in this printable pack?


Snowman Top Hat
Santa's Beard (2 versions)
Santa's Hat
Penguin Mask
Tree Sunglasses
Reindeer Antlers
3 Different Festive Ties
Snowman Face
Various Festive Signs
Photo Booth


Even more Elf on the Shelf Ideas you don't want to miss!