A family favorite that's perfect for breakfast, brunch or breakfast-for-dinner, these light and fluffy German Pancakes (also known as Dutch Baby pancakes) take just minutes to prepare.




What is a German pancake?


German pancakes are quite different than your traditional pancake, these are baked in the oven and made from eggs, milk, flour, butter, a little salt, and vanilla.


Although the name may appear that it derives from Germany, it does not. It is actually a dish that started in the United States around the early 1900s.


This dish sits somewhere between a popover and a pancake, making for a breakfast that's as impressive and tasty all at the same time.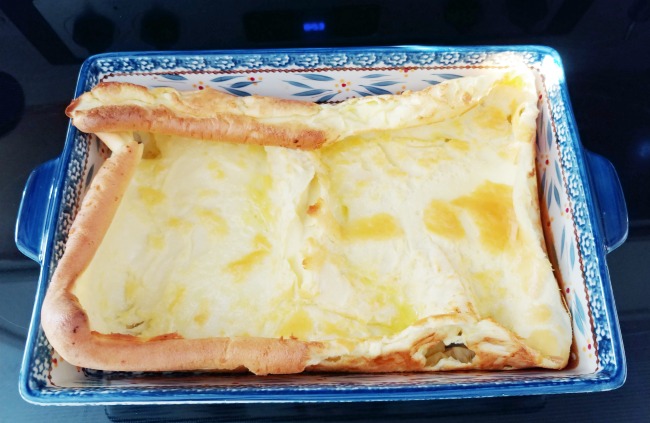 Watching this delicious pancake magically puff up in the oven is almost as much fun as eating it.


It is important to note that no, you did nothing wrong, it deflates as it cools. Still just as yummy though!


How do you make German Pancakes?


Ingredients you will need:
6 large eggs
1 cup milk
1 cup all-purpose flour
pinch of salt
1 teaspoon vanilla extract
5 tablespoons butter, melted
powdered sugar (optional)
pancaked syrup (optional)


Instructions:


Preheat oven to 425 degrees F.


Place your tablespoons of butter in your dish (9×13 if you want a thinner pancake, 9×9 if you want it thicker… You can also use a cast iron skillet) and allow the butter to melt in the oven as it is preheating.


During this time you will go ahead and mix together your eggs, milk, flour, salt, and vanilla in a blender until smooth. Pour batter into the baking dish, over melted butter.


Bake, for approximately 25 minutes or until edges are golden brown and puffed up.


It is, of course, optional but we enjoy these served with a little powdered sugar and pancake syrup. Also great with your favorite fruit, such as blackberries or strawberries. Some even enjoy adding the traditional omelet flair to them.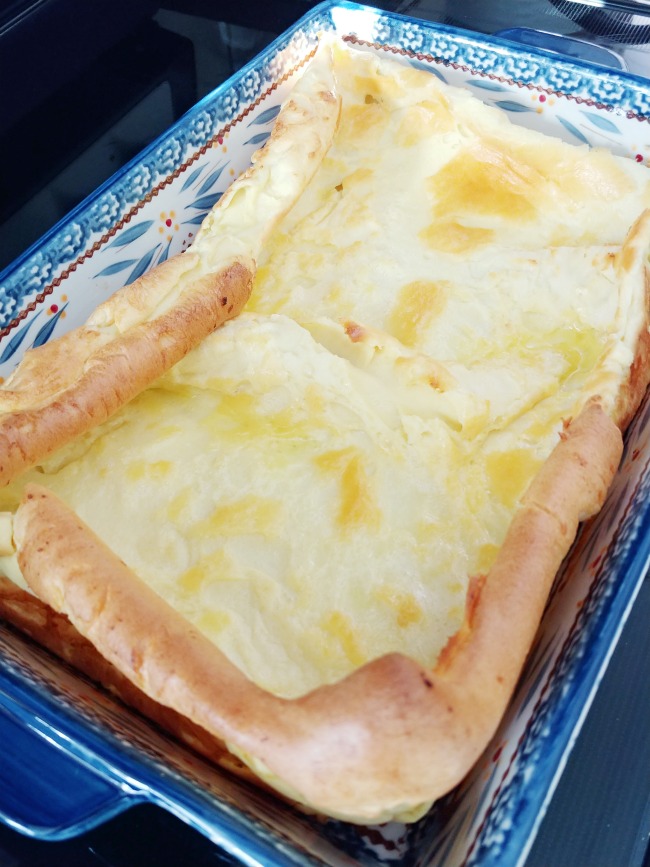 Want to print this recipe?




If you enjoyed this puffy and fluffy golden deliciousness of German pancakes then you might even want to give these other dishes a try too.