Give yourself a sweet treat with these adorably decorated Halloween Oreos and Mummy Oreos.




We love making these because they are not only adorable but who can resist a delicious Oreo?


Ingredients you will need:


1 package of Oreos
3 tablespoons vegetable shortening, divided
3/4 cup chocolate chips
3/4 cup bright white chocolate melting wafers
3/4 cup orange chocolate melting wafers
Sprinkles
Candy Eyes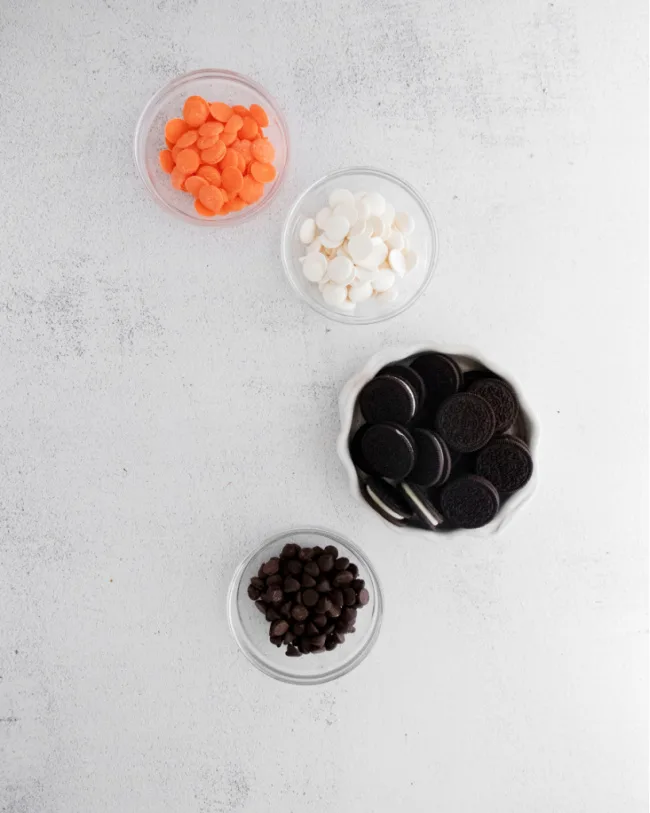 How do you decorate an Oreo for Halloween?


In a small microwave-safe bowl, combine the chocolate chips with 1 tablespoon of vegetable shortening. Microwave on high for 30 seconds and then give it a stir.


Microwave for an additional 30 seconds and stir again. By this point, your chocolate should be smooth and ready to dip.


Dip the Oreos one at a time into the chocolate, flipping it over to coat the entire Oreo evenly.


Use a fork to remove the Oreo from the chocolate and tap the fork lightly on the edge of the bowl to allow any excess chocolate to drip off.


Place the chocolate covered Oreo on a parchment-lined baking sheet or a baking rack— this will keep it from sticking once the chocolate has cooled.


Decorate the Oreos with candy eyes or sprinkles, or a drizzle of white or orange chocolate. Make sure to add any decorations before the chocolate has hardened or they won't stick.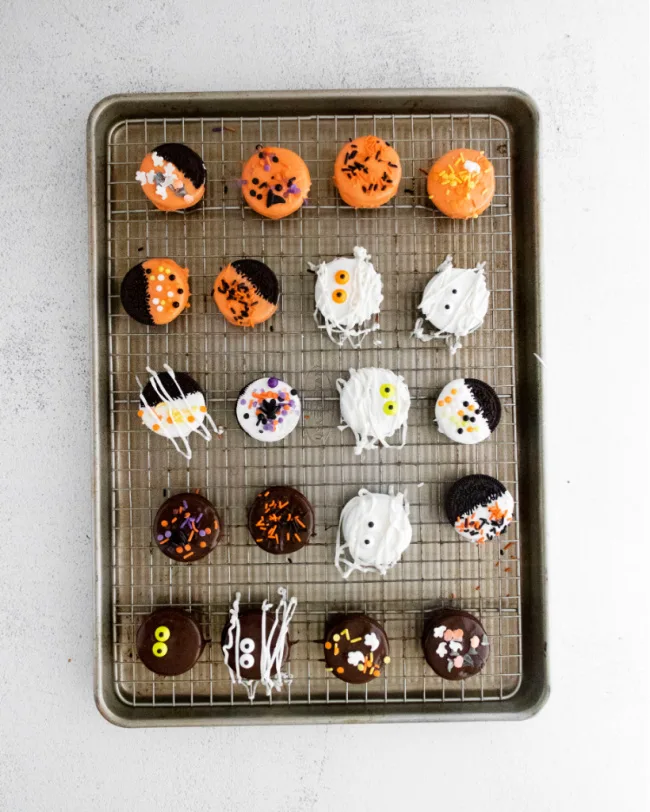 Repeat with additional Oreos and the remaining two chocolates. Place the finished Oreos in the refrigerator and allow them to chill for at least 20 minutes. This will help set the chocolate.


Store in an airtight container in the fridge for up to 2 days.




How to make Mummy Oreos


The step to make the Oreos into Mummies is just as simple as the rest of the other cookies.


Melt the white melting wafers and fully dip the sandwich cookies until coated evenly. You could even use the premade white chocolate Oreos.


Once the cookies have set up just a bit, attach your candy eyes using some melted chocolate and then drizzle "mummy" bandages back and forth on the Oreos.




Just a few notes:

You can substitute white chocolate for the candy wafers in this recipe, although white chocolate is difficult to melt and can burn easily. Candy wafers are highly recommended.
Because the candy wafers harden so quickly, I recommended working with only one color of the chocolate at a time.
You can substitute any color of melting wafer you have— green and purple would also be great for Halloween!
You must use vegetable shortening in this recipe. Vegetable oil and/or butter are not recommended substitutions.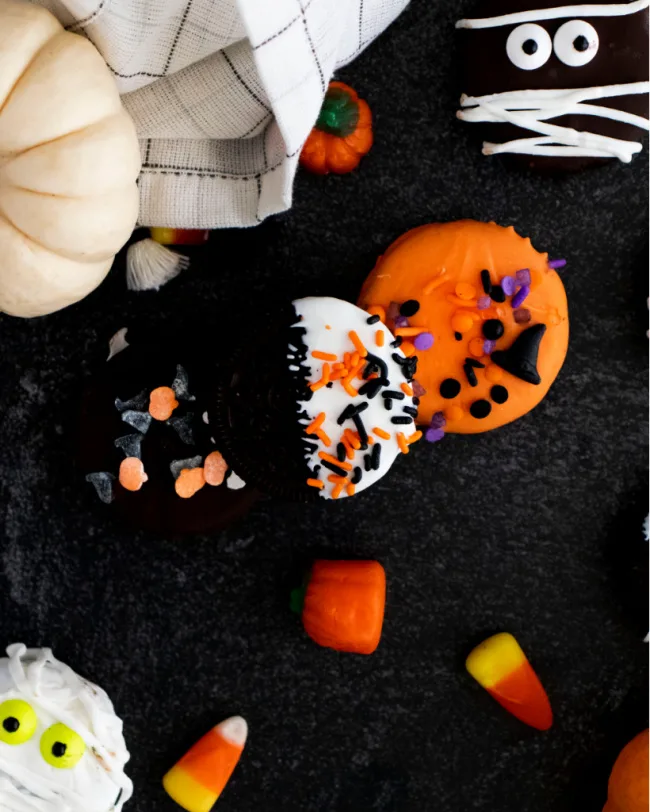 EVEN MORE FUN HALLOWEEN TREATS TO GET EXCITED ABOUT:


Want to print this Halloween and Mummy Oreos Recipe?