Halloween Mummy Pretzels are a yummy treat for your little goblins. The sweet of the white chocolate mixed with the saltiness of the pretzel makes for one tasty bite. Perfect for your next Halloween party!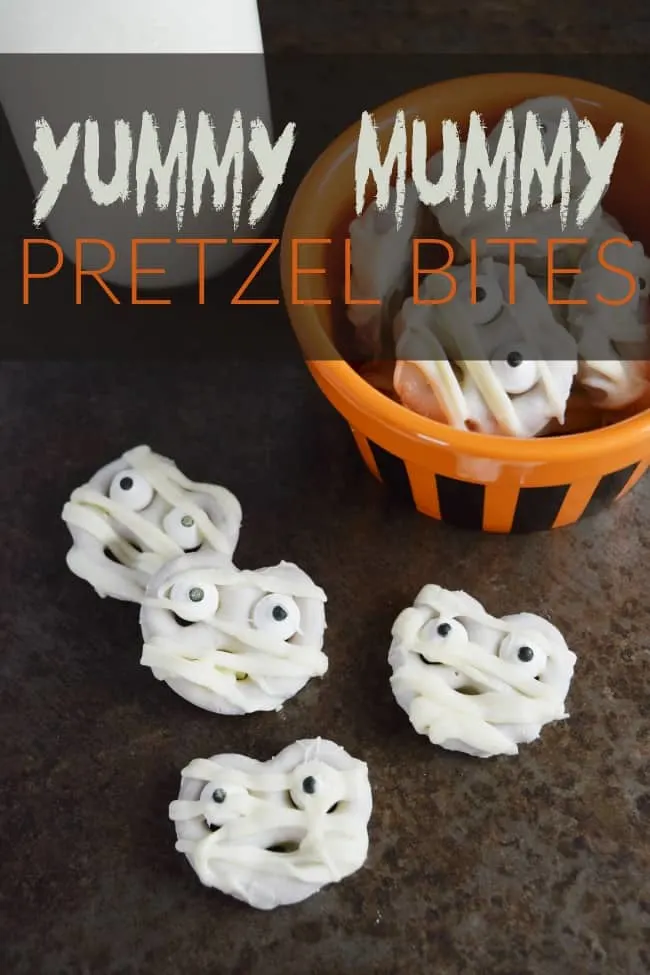 These Halloween mummy pretzels are so incredibly easy to make with only 3 simple ingredients needed. Grab a kid or two and get them involved in the whole process.
Ingredients:
Directions:
Melt your white chocolate in a double boiler or a melting pot.
Dip your pretzels in the white chocolate and set aside.
While the chocolate is still melted (this is where your little goblin helpers can come in handy) add the candy eyeballs.
The last step is to drizzle your extra white chocolate over the pretzels to make them look like they are wrapped in gauze.
Just kidding… You are done, allow them to set up and enjoy.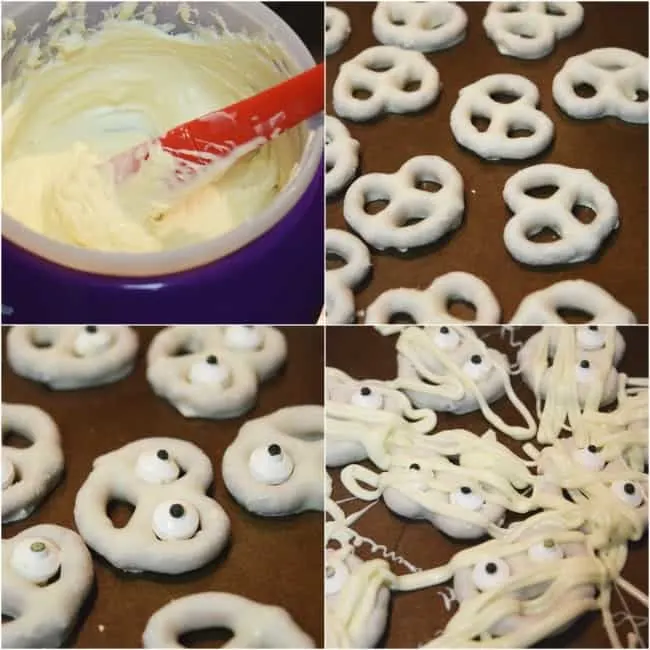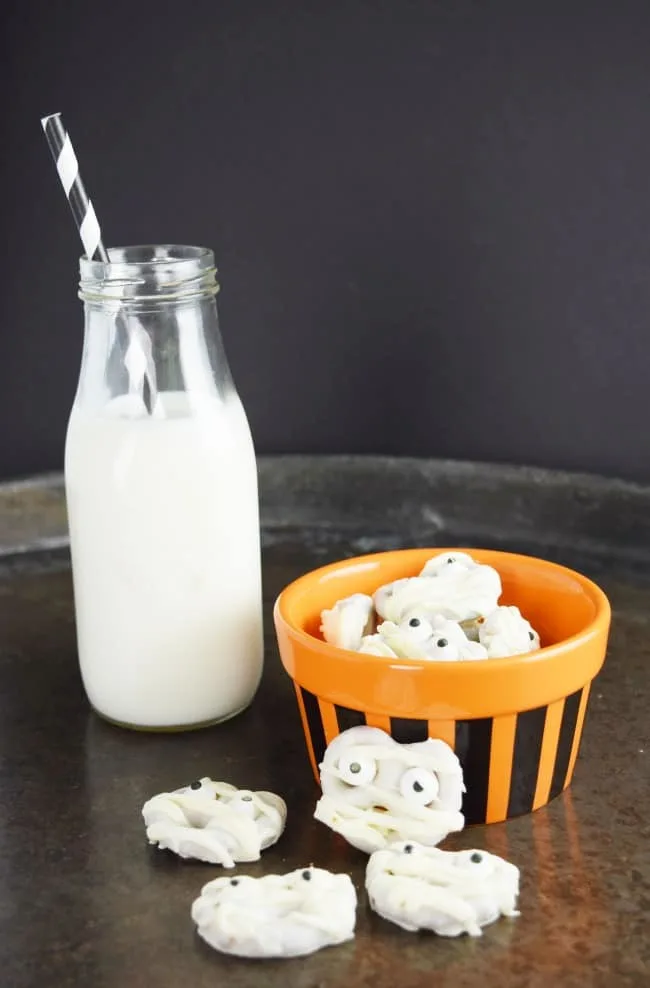 To make the process even faster for us busy moms, purchase
[easyazon_link keywords="white chocolate pretzels" locale="US" tag="thgisli03-20″]already made[/easyazon_link]
white chocolate covered pretzels. This will allow you to skip the dipping process and just attach the eyeballs and add extra white chocolate drizzle. Easy peasy!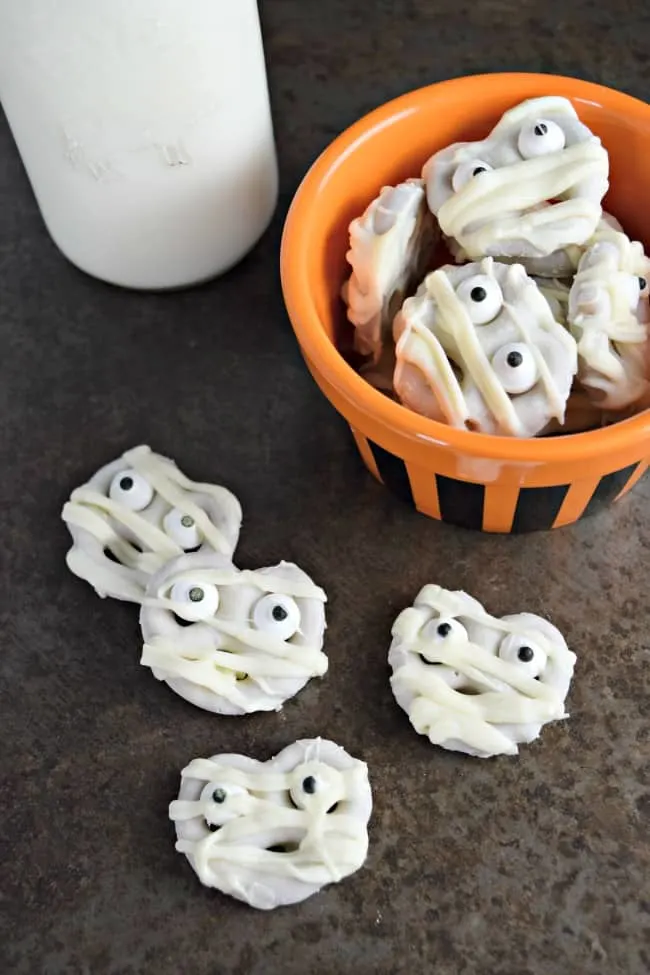 You could also take this same concept and turn your pretzels into other Halloween themed characters such as aliens, monsters, ghosts and more. Here is how The Monday Box turned them into some cute owls.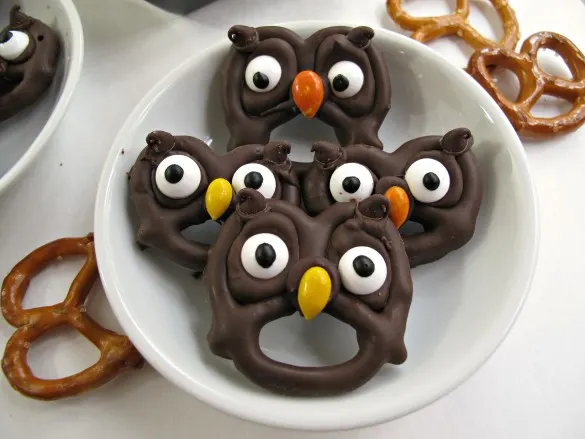 Want to print the mummy pretzels recipe?

If you enjoyed these Halloween Mummy Pretzels post you might also enjoy…
---